Trending Mobile App Ideas for Startups in 2020 & Beyond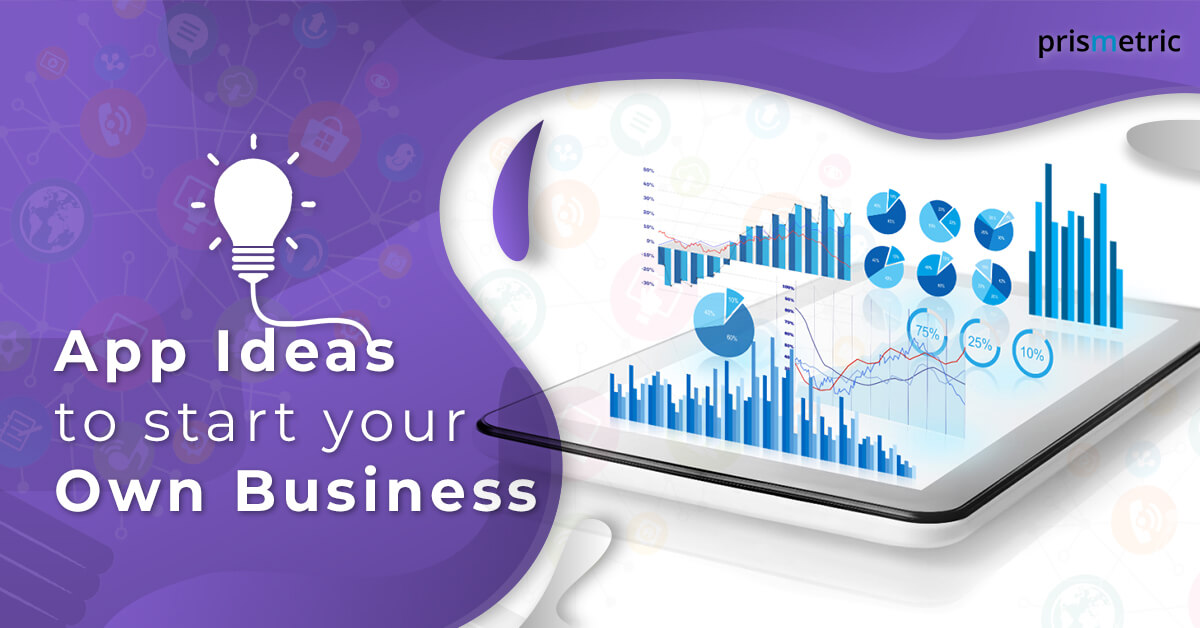 We need no rocket science to understand that mobile apps have dominated the tech market and will continue to do so in the future as the future lies in them. Every business, irrespective of its size, is moving towards the mobile app domain as it provides them with the chance to remain connected with their targeted audience 24*7. The number for worldwide smartphone users is expected to rise to 3.8 billion all over the world by 2021. In addition to this, global revenue is expected to rise by at least $100 billion in a year-on-year projection from 2020 to 2023.
Coming up with a trending app idea that will help you fetch millions of dollars at the market is not at all easy. Having a mobile app has become synonymous with growth in the new age market scenario, as having the right kind of mobile app can do wonders for your business. A dedicated mobile application will not only allow your targeted users to find what they are looking for quickly, but it will also give your organization a chance to offer them more personalized service.
New app ideas evolve every day in the tech world as businesses find better ways to grow and become more developed according to their needs and demands. We understand that having a mobile app has become an utmost necessity for almost all businesses around the world.
App Ideas to get started with in 2020
Today, there are the number of apps in the app stores and the numbers have been increasing by leaps and bounds. There are new apps developed for various purposes, goals, and objectives making their way into the app market. All this because there is a rising opportunity of going big and becoming the Unicorn entrepreneur or successfully commencing the development plans of their app idea and starting their dream project.
There are plenty of app ideas and unicorn business proposals doing the rounds in the market and many entrepreneurs are in search of a good idea that would give them better profits. On that note,  let's take a look at some of the excellent app ideas that could make your venture an enterprising one with an opportunity to earn better ROI for years to come.
E-learning apps
Online education has seen a massive rise as the majority of the educational institutions are shifting to the online platform. Thus, e-learning apps are in high demand as the students will get study material, discussion helps, study guides, etc. With the current situation adding the cause, there is an increase in the need for e-learning apps than ever before. Thus, developing a custom e-learning app can be the solution for many educational institutions.
Blockchain Invoicing app
A Blockchain-powered tax app can ease your tax expense management as it will help the user to calculate the amount to be paid based on the user's income. Different types of Blockchain frameworks can be your allies like hyperledger, smart contract, and many more.
Moreover, you can make your Blockchain-powered tax app to generate invoices so that managing the business finances becomes a hassle-free job. Also, if the mobile app generates invoices in addition to calculating the tax, it will put the app more in demand. So, if you have a mobile app development company that excels in providing customized app development solutions, you are bound to race ahead with your trending app idea.
On-demand Doctor Online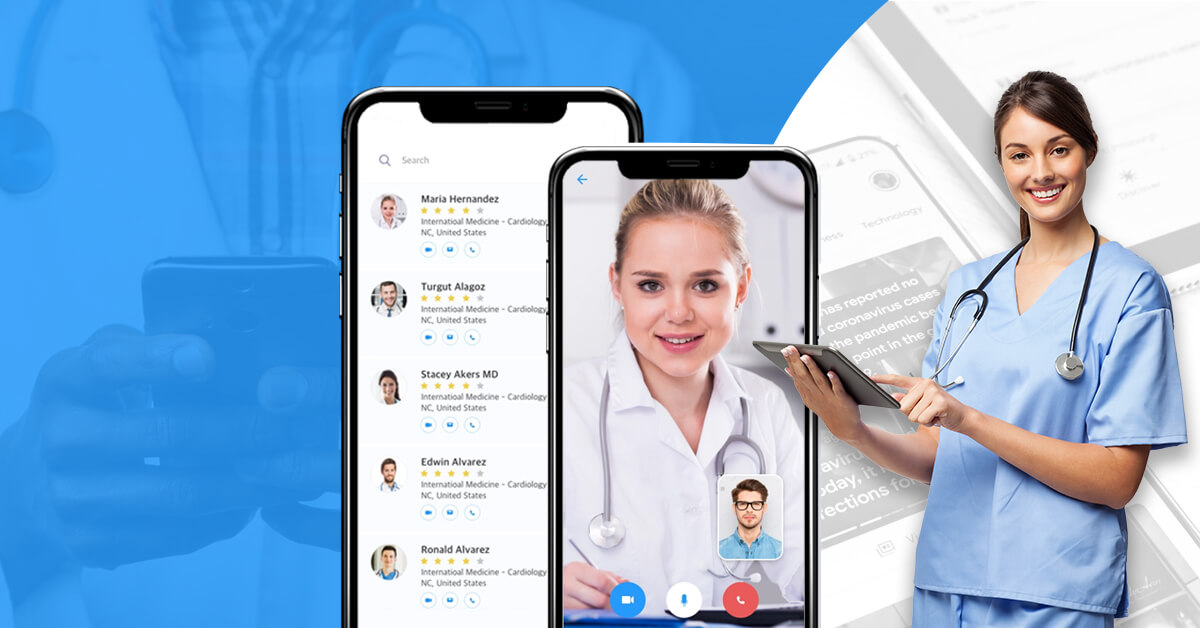 It is not a feasible option of visiting a doctor every time you want to consult. This holds true especially with the situation of global pandemic around. Thus, virtual consultation can become an excellent alternative. Doctors can give prescriptions according to the ailment of the patient but if the doctor senses anything unusual then the patient must be advised by the doctor online to visit a specialist hospital at the earliest.
Similar Apps: how to develop a doctor appointment booking apps?
Flexible work app
If you have an app idea that helps to find flexible work, it will provide a great platform for employers and freelancers to connect and expand their business. You can add features like create a job profile, post a job requirement, search option, work time management, and payment integration in your flexible work mobile app.
Flexible work app can be the new app idea that will help your mobile app gain the attention of the targeted audience on both iOS and Android platforms and provide you with an extra edge over your peers.
Food donation app
With the ever-growing population, humankind must realize that we cannot afford to waste our food if we have to survive with the available resources. Unique and new app ideas like making a food donation app will help you to curb this problem and teach the world a more sustainable method to live in the future.
The platform can become the bridge between the donors and the food seekers, i.e., the organizations that help the needy. Your mobile app can be the path-breaker to curb the food problem in your city or state or country as it will allow you to collaborate with the government and several other NGOs and be the helping hand to the poor.
Fantasy Sports app
Developing a fantasy sports app can prove to be a great way of luring the user for an extended period. The users can make their virtual team for the sports they love, and this feature will provide them with a more personalized app experience. This can interest the sports enthusiasts to spend long hours in the app and also an option to play some games or know the live scores would make it more interesting for the users.
AR and VR in Travels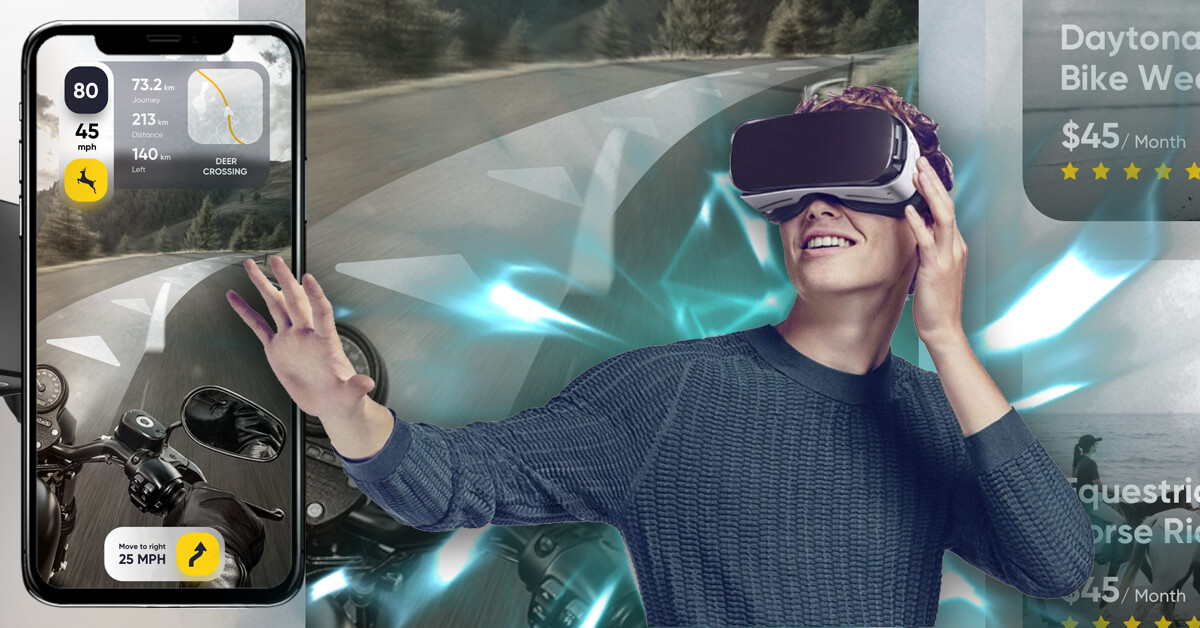 The travel and tourism industry is on the cusp of going through a considerable transformation. Having a tourism app with Augmented and Virtual Reality technologies can do wonders for your business.
Also Read: How Artificial Intelligence Is Transforming the Travel Industry
Medicine Delivery App
An integrated medicine delivery app that will provide the facility of choosing medicines from allopathy to Ayurveda all at one platform will help your business garner more attention on the app stores. With the medicine delivery app partnering with the local stores will ensure faster delivery in a day.
Gaming apps
The modern-day life is filled with opportunities as well as uncertainties. To curb their level of anxiety and to unwind, millennials try different things. If you have game app ideas, like Pokémon Go and PubG, you can be the next star the app development market is looking for. Developing a gaming app the concept of the game is the most important thing the graphics quality just adds to provide a better user experience.
Yoga and Meditation App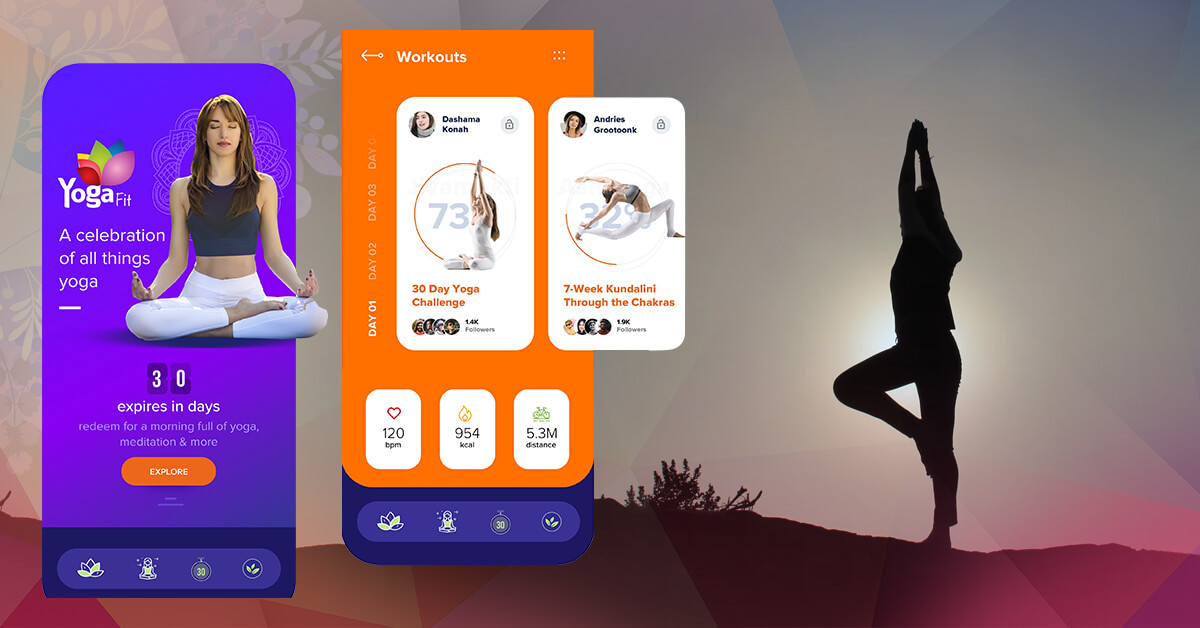 We are living a fast-paced life and health is considered to be the least priority. Yoga and meditation app can help the users to get into the habit of living a healthy lifestyle, and your startup idea will gain success and wealth for sure.
New language learning app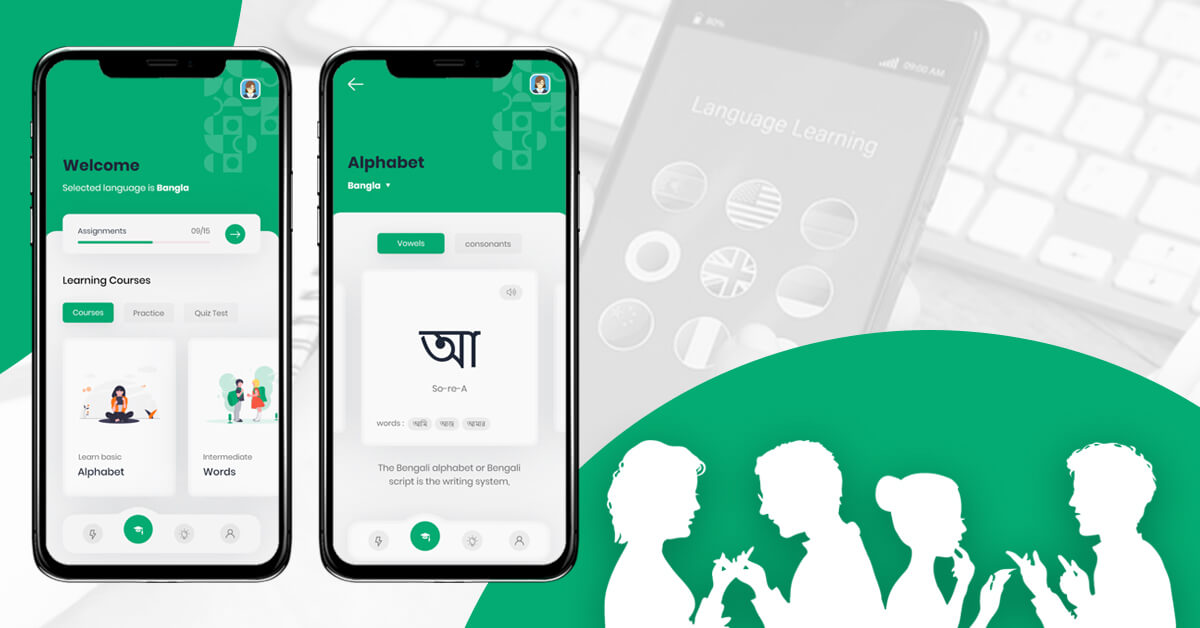 Language learning app with basic ideas about new languages can be an instant hit among your audience as people these days are continually looking to upscale their skills, and a new language would be an excellent addition to their armor. The app can be designed by having some necessary letters or words information at the beginning, which gradually increases to teach full-fledged conversation to the user.
Home-cooked food app
Home-cooked food is becoming popular these days as people are opting for healthier food options. Having a home-cooked food and delivery app will help in expanding your user base as due to globalization, many people are staying away from Home, and they are bound to miss Home-cooked food. The dashboard of the Home cooked feature can have options such as multi-language, various online payment methods. The home-cooked food feature will attract more downloads for your mobile app and will also increase your business among other networks.
Related reads: Get to know how much developing an on-demand food delivery app costs?
Vehicle servicing app
A vehicle servicing at the doorstep would prove to be a boon for the vehicle owners if they are provided with transparent and high-quality vehicle maintenance service.  Apart from giving door-to-door service, the servicing app for 2-wheelers as well as 4-wheelers will have an in-built inventory management system that will reduce the waiting time and improve the order management system.
Virtual Interior designer app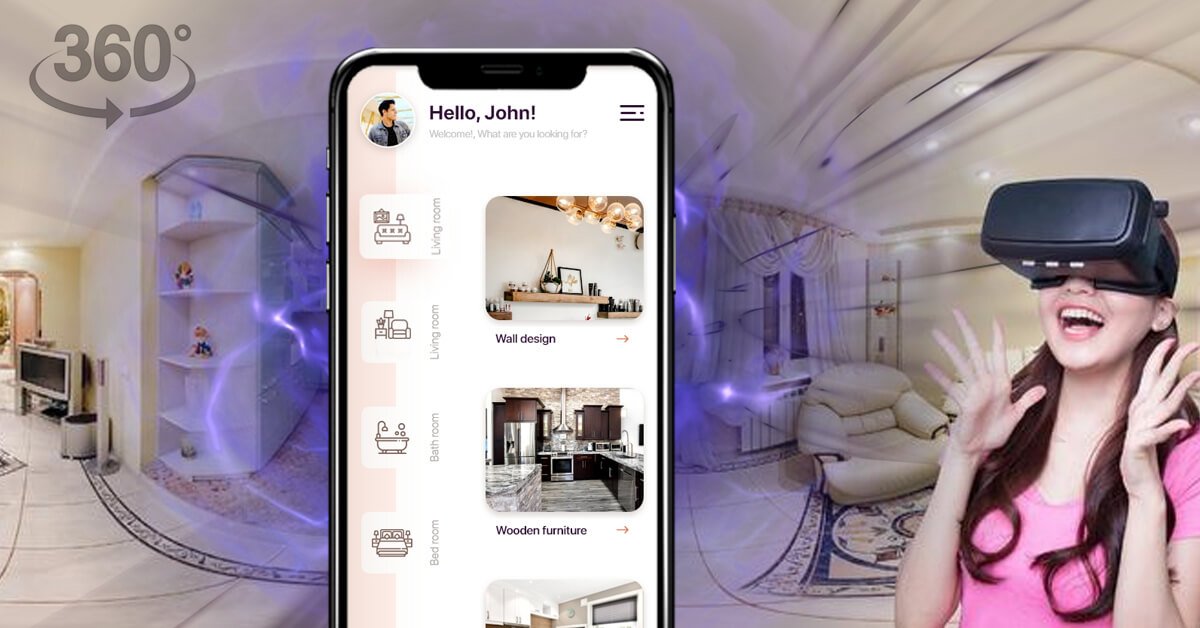 This kind of app idea will allow the user to take a picture of the place in which the user wants to redesign and visualize it with various options available like color, wall-stickers, objects, etc. Moreover, the app can also recommend places where users can buy their favorite designs.
Dating app with an edge
The online dating market is already a hit among the millennials and is bound to rise further in the future. Having a trending app idea of clubbing various additional features with dating apps will give you an extra edge over your competitors.
Add-ons : Cost to Develop a Dating App like Tinder
Video-Editing app
Video editing apps are on the rise as more and more people are putting videos related to their day to day life on social media. In addition to this, a video editing app will help the users to make their video more professional to garner more interest from their followers.
Leisure Apps
This is one of the app ideas that have a lot of potentials. It covers various entertainment apps. There will be many apps that would fall under a broader umbrella of this genre and there are already some apps that have aced it to the top but now the only way to make your startup idea count is going with an innovative approach or concept.
Virtual shopping app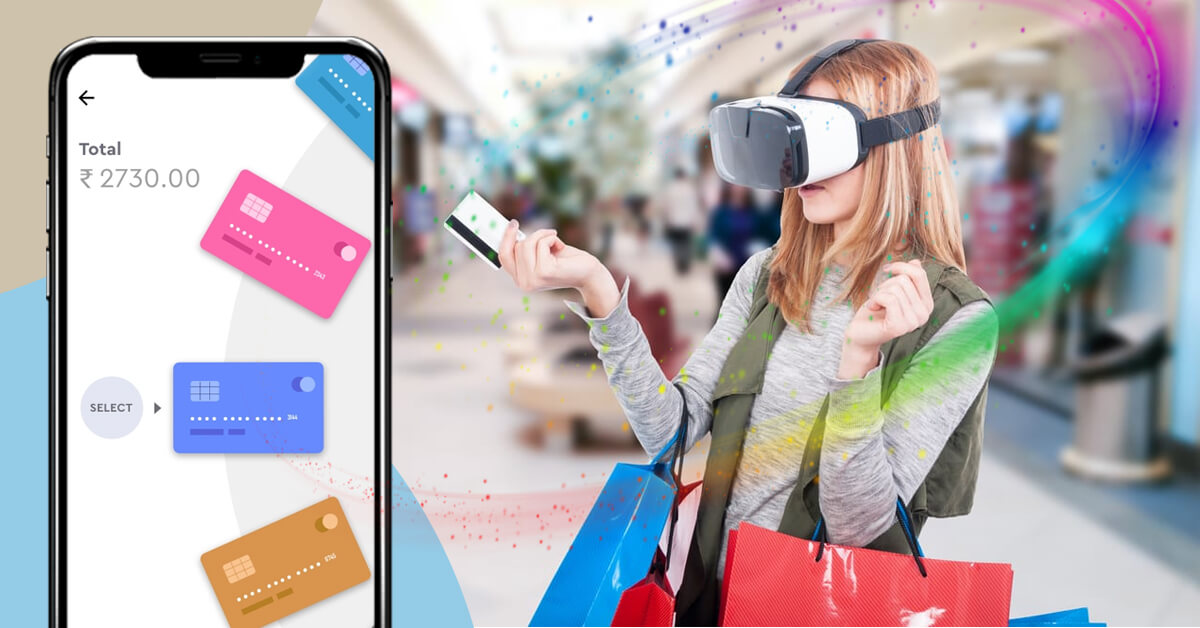 With the help of augmented and virtual reality, you can give a life-size experience to your users and help them buy clothes according to their choices and interests. This trending app idea will save the time of the users as they don't have to go to an actual brick and mortar store.
Networking app for single parents
This new app idea can prove to be a breakthrough point in your startup business as not many companies have explored this genre of audience. This app will match single parents with similar interests and can share their thoughts and tips on parenting, etc.
Task Scheduling app
The app will let the user schedule their daily tasks like cleaning, exercising, buying groceries, etc. The app will send regular reminders to the user so that the pending tasks are carried out with ease. The users can set reminders for daily tasks as well as based on a particular occurrence and even add notes to them.
Pregnancy help apps
This trending app idea will help women to gain extensive knowledge and advice from qualified doctors, consultants, and other women. In addition to this, the soon-to-be-mothers can connect to the exclusive section that will help them shop for their pregnancy and post-pregnancy time. This can be a platform for sharing their experiences or asking suggestions.
Audio Book apps
Many people around the world due to time shortage do not have access to read their favorite books. At times it is not feasible to carry a book around wherever you go, the audiobook apps can be the perfect alternative which the user can listen on the go. The user can purchase the books on a monthly or yearly subscription as per their choice. You can also add various podcasts by famous personalities.
Fuel delivery app
This on-demand app idea will aid the user to get fuel without going to a gas station. The user can select the nearest fuel station through the app and order his or her required quantity which will be delivered to the users' location.
Mental healthcare app
This app will be clinically backed by the tools to clinically help users to improve their mental health. The app will offer training and assessment that could go a long way in providing proper guidance and improve the user's mental health. The app will also provide bite-sized exercises to understand the overall environment and state of the mental health of the user.
Suicide control app
A suicide prevention app developed with the proper guidance from the certified psychologists will have all the information and tools that will help the user to stay positive. The app will have tips to stay grounded when the user is feeling overwhelmed with emotions. In addition to this, employing AI to talk to the user when they are not feeling well can be a real-breakthrough app in the genre.
What's 2021 has in store for you?
The mobile app world is filled with uncertainties and with the constant innovation in the tech world, it is required to find a tech-partner who can offer cutting-edge app development services for your startups or business to help you use the full power of new mobile technology.
The year 2021 will be no different in this aspect. Thus, to cash in the opportunities and scale ahead of the competition, you need to deploy the trending app ideas into action and be more specific and customer-centric in your mobile app development process.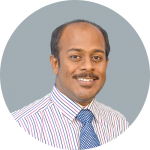 The world is now very much compact, we call it Global Village as a result of digitization and this impresses him! He likes to explore the nooks and corners of the incessantly modernizing world and marvel technologies. His passion for digital trends taught him the knack of reaching the huge digital mass to find business opportunities instantly. He writes articles about digital, technical and marketing tactics for business enhancements.