How to build a dating app?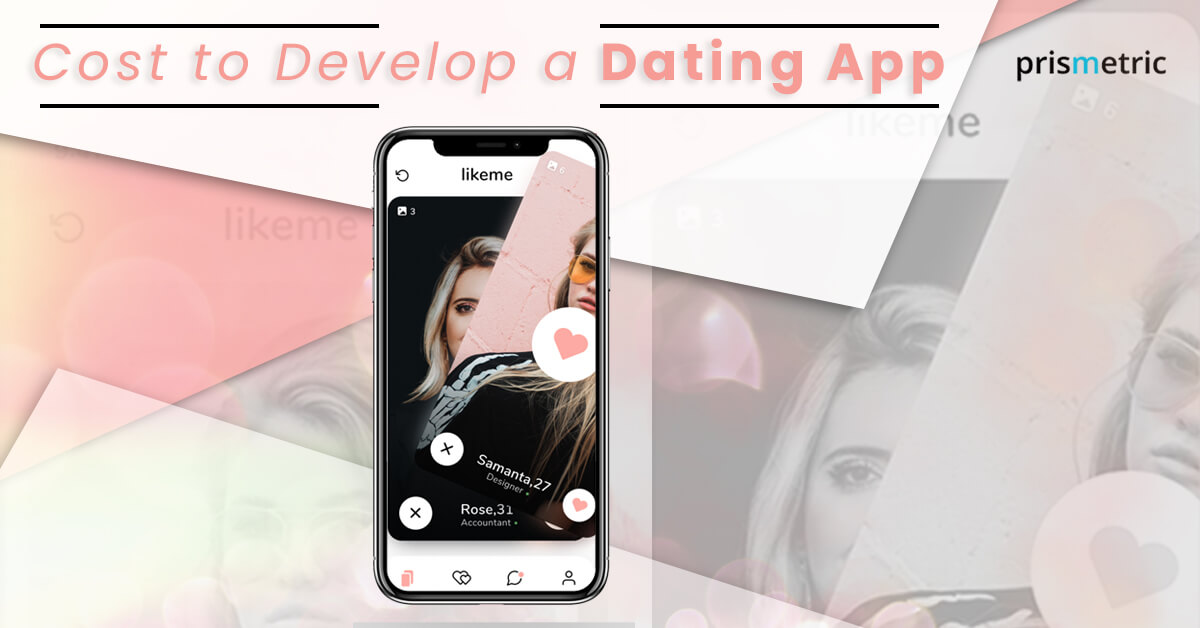 Love is in the air and so is the pollution, traffic jams and depending on where you live, either sweltering sun or snowy skies. Smartphones have touched every aspect of our lives, and even the aspect of love in our lives hasn't remained untouched. Gone are the days when you had to wait for the perfect partner or wait for the Universe to answer your prayers. Now, you can literally swipe your way to find your perfect date.
Apps such as Tinder, Bumble, etc. are making headlines in the online dating industry.
People are opening up to the idea of online dating. Stats show that 42% of people are looking for their love interest through online dating apps.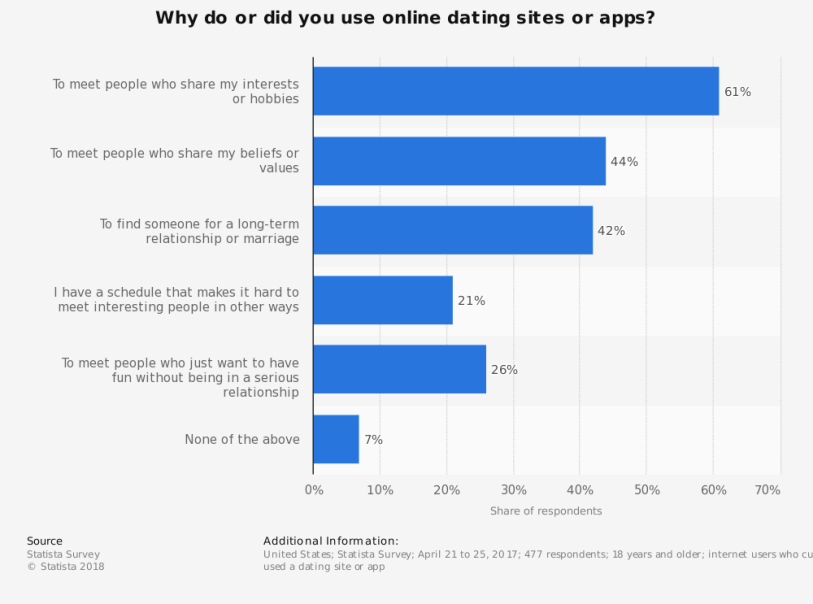 With mobile apps like Tinder expecting to clock revenues in excess of $800 million, the dating game is surely heating up and more players are entering into the market with each one wanting a slice of the pie.
Why are dating apps beneficial?
Relationships are an important part of the human experience. Finding the perfect soul mate is on top priority for many people. Technology has proven its worth in this important area of life. Many dating websites and apps have come up which are proving to be an excellent companion for humans in the dating game. While websites are also in demand, mobile apps have taken the dating game to another level. They have truly put the power in the hands of the users.
We have mentioned a few advantages of dating apps below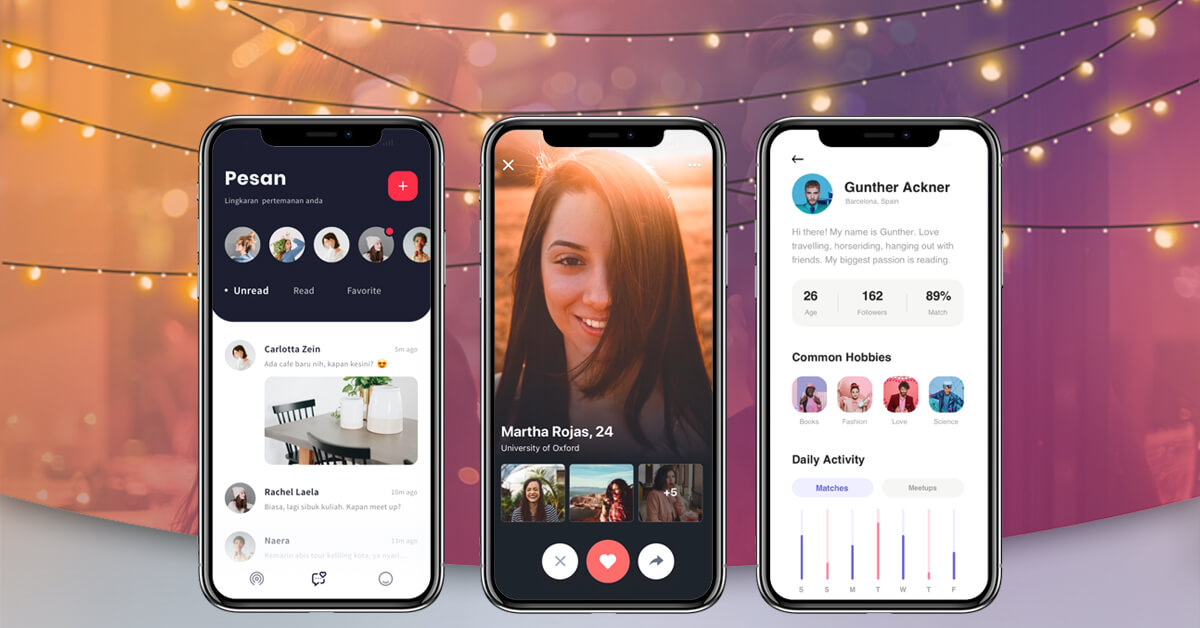 24 hour availability
Matching algorithm to assist with finding people having similar interests
Avoid unwanted connections
High variety in connections
Location based date finding
How much does it cost to develop a dating app?
There are a lot of factors upon which the cost of making a dating app depends on. The level of complexity, the location of the app developers, the number of third-party plug-ins that you wish to integrate with the app, maintenance cost, app design, cost of hosting the app, cost of publishing the app on the app stores and the cost of including various security features in the app.
Where you choose to build your app has a significant impact on your budget. If you choose to develop your app from a company based in North America, then it would cost around 3-4 times higher than if you go for an app development company based in India. This is because India is a country rich in highly-skilled manpower.
If you go for building a basic dating app with features like social media sign-in and touch-ID as well as face-ID sign-in, Geo-location, advanced search and filter, saving favourites, admin dashboard and text chat; it will cost you between $8000-10,000.
While the same for an advanced dating app with advanced features will cost you based on the features and functionalities that are decided to be integrated in the app.
To understand the various aspects that the cost to develop a dating app depends on we need to understand the concepts in detail.
How does geographic location affect the Cost of building a dating app?
The more complex the app you want to build, the more costly it is going to be. The app development cost depends a lot on the geographical region. To provide you a better idea about how the costing varies based on location let's check the costing for some of the popular location for mobile app development in the world.
If your development team is based in U.S.A or Canada, the cost can range from $125-$220 per hour.
In Eastern Europe, the cost will range from $70-$150 per hour.
 In India, the cost will range from $20-$60 per hour.
The business model of dating apps like Tinder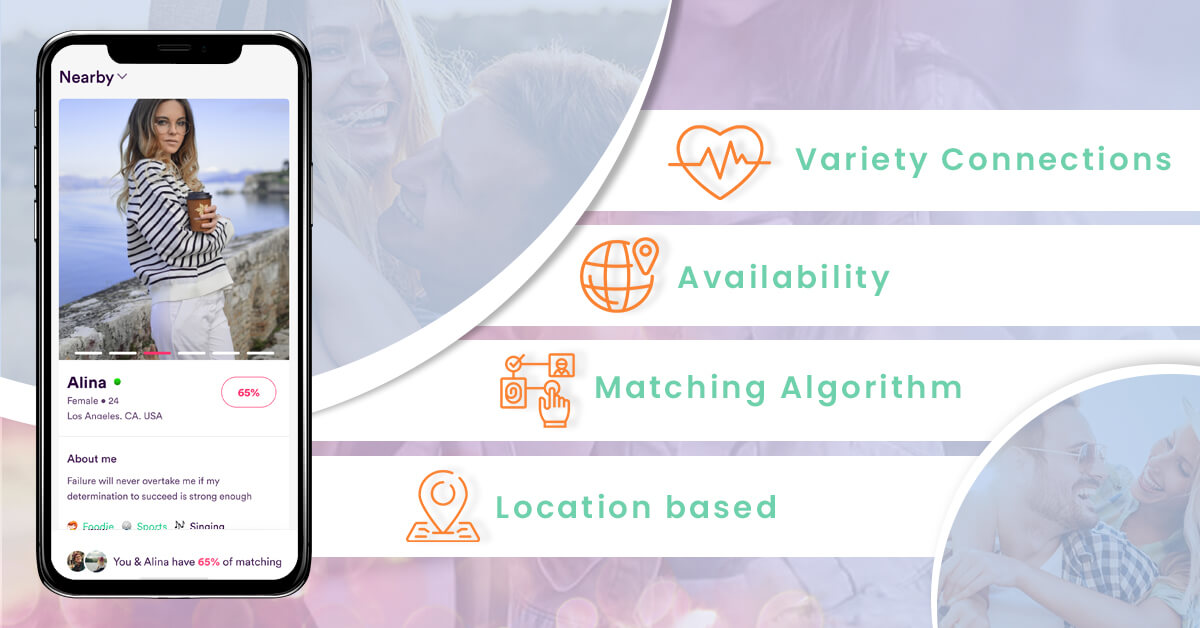 There are many types of dating apps available in the market currently. Based on their business models, the apps can be bifurcated into the following categories.
Matching algorithm apps
Mobile apps that depend on a computer algorithm to find the match for a user can be included under these apps. The algorithm matches prospective dating partners based on their answers to a small set of questions.
Geolocation based apps
Such apps focus on the geographical location of users. Two users having similar preferences are grouped together if they live within a specific distance from each other. Popular apps like Bumble and Tinder operate on this principle.
Common preferences based apps
Apps like Hater match people based on the common things that they hate. Sizzl is another app that does a similar kind of a thing by matching people based on their love for bacon. While tastebuds is an app that matches people based on the type of music they love. The idea behind these types of apps is that if two people share same interests, then they will like each other.
Niche apps
There are apps that works for people with certain preferences or needs that are more into niche. For instance, apps like league admit only white collared professionals into their app. Apps like salt and Muzmatch match people based on their religious preferences. These apps allow only specific type of individuals to sign up with them.
Most Required Features of Dating App
Basic features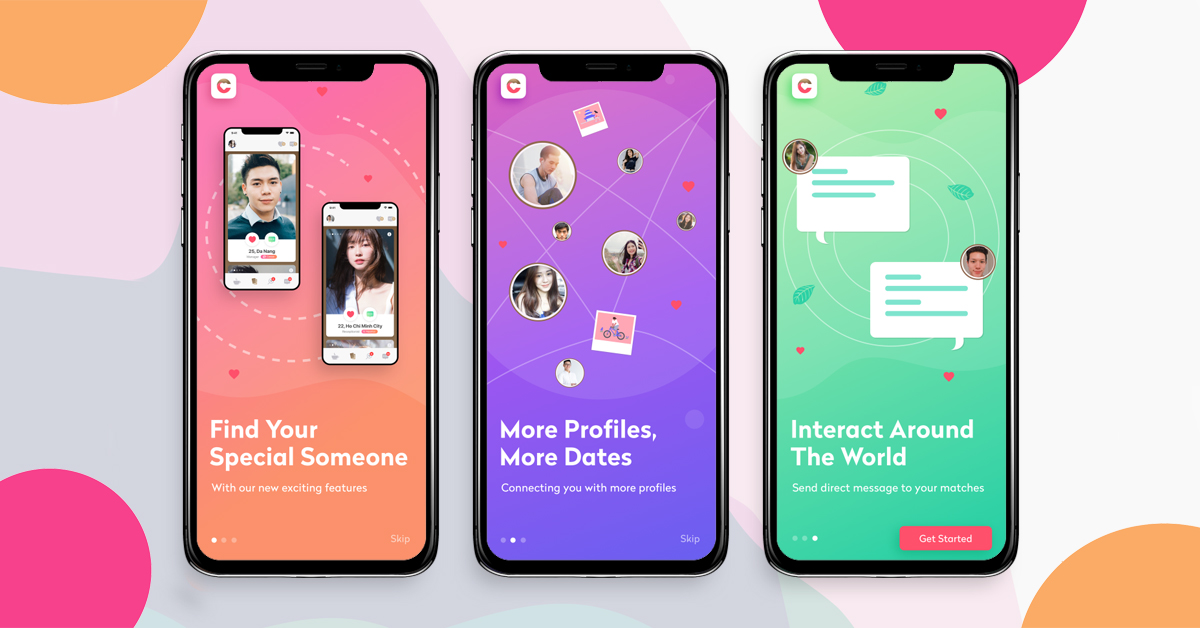 Login/signup: Your dating app should allow users to do Facebook or Google sign up to skip the lengthy signup process.
Like/ dislike a profile: The dating app should allow the users to like or dislike a profile based on their personal preferences. This will help the mobile app in catering profiles similar to the one liked by the user.
Matching profiles: Your dating app should have a profile matching feature, where users having good compatibility and similar interests are connected together.
Geolocation: The app should have a feature of identifying the location of the users, and catering to them the profiles which are near to their location.
In-app chat: The users should be able to connect with each other through a basic in-app messenger.
Payment gateway: The users should be able to pay easily for your subscription plan and for in-app purchases. For this, you should integrate various payment gateways like Paypal, Visa, MasterCard, and net banking into your app.
Search bar: Search bar with options to filter profiles according to age, locality and other parameters should be provided so that users can easily find their match.
Push notifications: Adding this functionality to your dating app will ensure that users remain engaged with your app. In case they haven't logged in from some time you can send enticing profiles for them to check out. Push notifications will boost app engagement in another way, suppose a user sends a message to a profile he/she is interested in, if the corresponding user is not logged in to the app then he/she won't be able to respond immediately. If push notifications are enabled then this problem can be sorted out as both the users will get notifications even if the other is offline/ logged out.
Managing user profiles: The users should be able to upload their images, let others know about their interests, the kind of person they are looking for, add an interesting quote about themselves and manage their profiles in other ways.
Admin panel: In dating apps it is common to find stalkers and people who are just a drag on other users. The admin panel should have a feature to remove such profiles and also the abusive messages posted by them. Along with this, to nip the problem in the bud the admin should have the right to approve or disapprove the user.The admin should be able to manage subscription packages taken by users.
Advanced features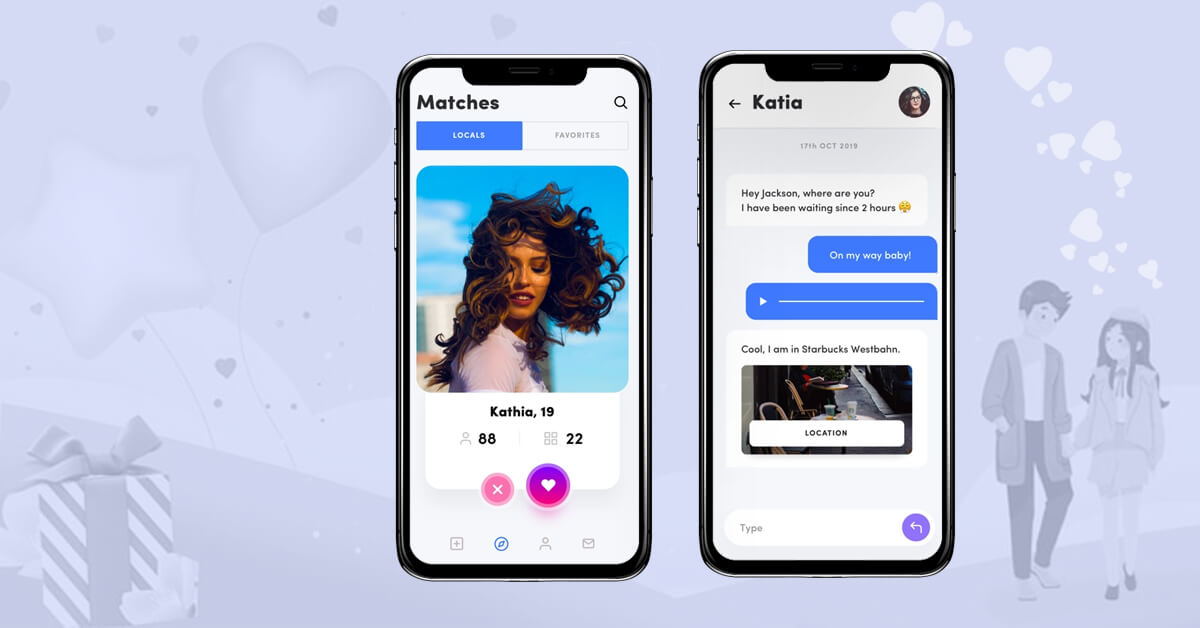 Apart from the basic features listed above certain advanced features can be included in the app to make your dating app more desirable.
Background check: Fake profiles are the most undesirable aspect of dating apps; people post fake photos and fake names to attract more users. To eliminate this, your app could conduct a preliminary background check to ensure the authenticity of the profile. This will improve the credibility of your app and lure a genuine user to your app.
Provide more relevant filters: Wouldn't you like to meet someone who likes the same kind of movies as you do? Common interests are what attract us to our partners in real life, so why should it be different in the online world? Your mobile app could differentiate from others by offering more personalized and detailed filters like favorite food, sports team, rock band, and many such micro filters, which would ensure that people having maximum compatibility with each other meet earlier in your app than they would have in other apps.
Anonymous communication: Some people are shy and are intimidated by the idea of online dating; they can be brought on-board by allowing an option of anonymous communication. Once there is sufficient trust level between the users, they can opt to share their details.
Professional help in improving profile: In the online world a lot depends on how presentable your profile is, your app could provide a service which helps the users in building a good profile which will get them more requests.
Multilingual support: This feature can be included in your app to make it more user-friendly. People love to meet people who speak their language; this is a feature which can differentiate your app from the competition.
Encourage users to use the app daily: Tinder uses features like tinder moments, where the photos shared by a user were available for 24 hours to all the contacts of that user. This feature was an instant hit with the users and it boosted the engagement levels. Your dating app should also include such features, ranking profiles on the basis of engagement with the app is a good idea as it will encourage people to engage more with the app and thus boos the overall reach of the app.
How do dating apps make money?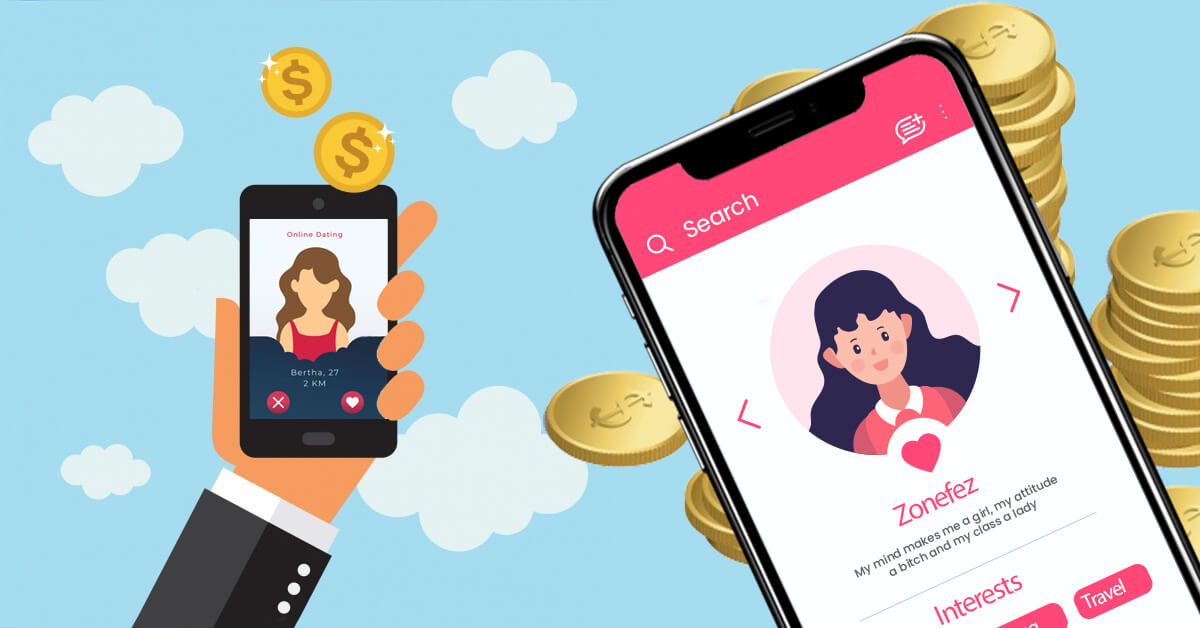 Advertisements: You can monetize your app by putting relevant non-intrusive ads in your app. Remember that the ads should not spoil the UX of your app.
Paid plans for users: You can offer paid plans which contain certain additional features like getting your profile on top for certain duration of time, or allow the premium user to get more number of relevant profiles. The market leader Tinder has mastered this mode of revenue generation by providing paid plans like Tinder Plus and Tinder Gold. Tinder has more than 4 million paying subscribers.
In-app purchases: You can monetize your app by providing certain in-app purchases. One example can be to allow the user to view up to 20 profiles per day without any charge, beyond that they can purchase the unlimited profile viewing package. Another example would be to purchase a pack where the users can view the details of up to say 100 people per month for free
Third-party tie-ups: Your app can add an option where the users would be able to talk with various third-party service providers like relationship coaches, makeup artists, professional photographers, and others. Do not make the mistake of sharing user data with these third-party service providers, this would freak out the users and they will swear to never return. Just provide an option to the users to contact these service providers if they are interested.
Technology stack required to build the Dating app
The following technology stack would be required for building a basic dating app but depending on the complexity of the features and the technology there may be some additions as well;
Payment Gateways: The developers can integrate various payment gateways like Paypal, visa, master card, wire transfer and internet banking using Braintree and stripe.
UI/UX: You will require platforms like CSS, Google Sketch, Photoshop, HTML5 or to build that beautiful UI/UX of your app.
Data Storage: Storing data on the cloud would be the ideal way to go ahead with data storage, as it is economical. Cloud storing can be activated using services of Microsoft Azure and Amazon web services (AWS).
Languages & Platforms: Programming languages and platforms like Ruby on Rails, Php, Flutter, Javascript, Swift, Python, Node.js, & MongoDB are a few listed to provide you a better insight about the types of programming languages and platforms that would go into the developing a dating app.
User profile verification: You can use social media tools like Facebook SDK to verify the authenticity of the account.
Data Analytics: you could leverage the power of data analytics by using GCP (cloud data analytics by Google) or Microsoft Analytics. Using data analytics would give you insight into what the users need.
Push notifications: Twillo, Firebase, and Apple push notification service can be used to integrate push notifications in your app.
Geolocation: For Android Google location services can be used while for iPhone you can integrate geolocation feature using Apple's Mapkit and corelocation services.
Social media signup: you will need to integrate Facebook SDK to include a Facebook sign up and sign in option.
The team required to develop a Dating app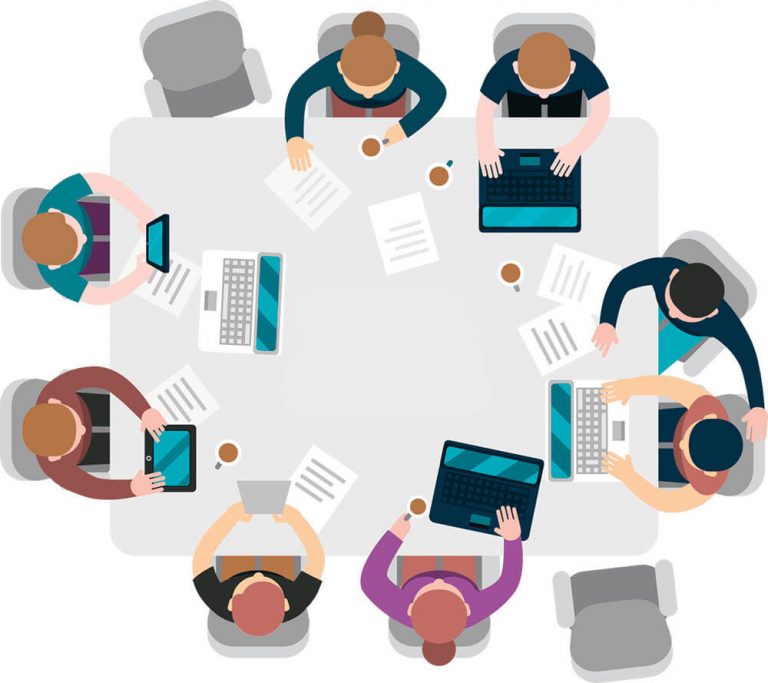 For developing a basic app you will require
1-UI and UX designer
1-Quality Assurance Engineer
3 – 4 developers
To develop an advanced app you will need a team of –
 2-3 Team Managers
3 UI/UX designer
2-Quality Analysts
7-8 developers
1-Project Manager

How can a good app development partner help?
App development is a complex process. Taking the help of an efficient app development partner will boost your chances of success exponentially. You should choose a company which has years of experience and a good number of people at its disposal so that your app development project does not face any hiccups.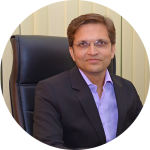 With in-depth knowledge in International Business Management and Information Technology, he can effectively craft business enhancement strategies and can skillfully untangle technical complexities. Writing about the new age technology and sharing his thoughts on the continuously evolving business trends keep him content.