How to Build a Successful App in 8 Easy Steps?
The sphere of Mobile App Development is growing at a rapid pace. As the number of smartphones operating in the world rises, so does the market for mobile apps. The mobile app market is expected to reach $ 407.31 billion by 2026. Factors like the rise of cross-platform app development have played an essential role in increasing the number of apps being developed. With this statistic, it is clear that mobile apps are evolving as a lucrative business opportunity.
A mobile app helps a brand in engaging with its customers on a much deeper level. With a dedicated mobile app, businesses can send relevant push notifications, customized offers, and gain in-depth knowledge about their customers. With this information, one may think about developing a mobile app or more precisely the steps involved in creating a magical application that can be accessed on a smartphone. So let's dive deep to understand the process in layman's terms for the businesses.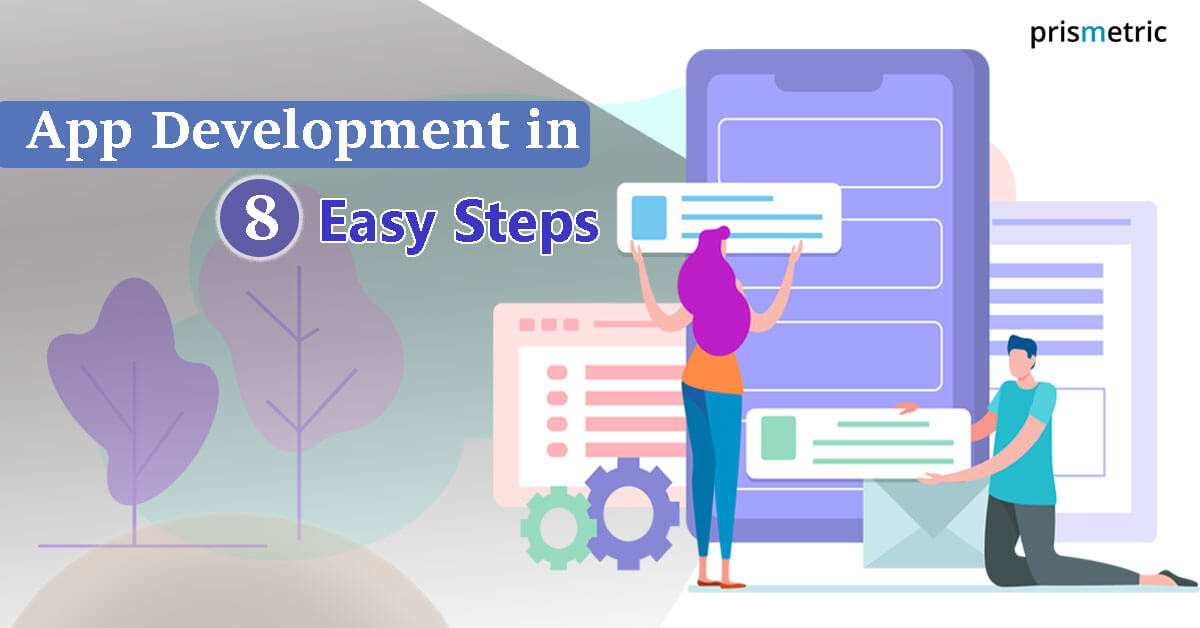 The simple steps to Create a Mobile App
Many entrepreneurs want to build their apps and take their business to the next level in this new-age digital economy. App development is a time-taking process, and there are many steps involved in an app development project. By gaining knowledge of the various steps involved in an app development project, you will be able to provide better inputs to develop a much better app.
Step 1 ▶️ What are the objectives of a mobile application?
Having clearly defined objectives for app development will help you in building apps much faster. It is because you will know within which boundaries you need to work, and you will avoid wasting time in developing un-necessary features.
A business may have multiple objectives to achieve through a mobile app. But the bottom line is that you should be able to answer the question, why am I building this app? Is it because you want to create brand awareness, or you want to solve a problem or enhance the customer reach of your app?  Identify your objectives of building an app and make sure that the app development team does not deviate from those objectives.
Always keep the ideal user experience in mind while deciding the objectives. A good idea would be to sketch out the app idea on paper and then see how it spans out.
Step 2 ▶️ Deciding the features
Once you are sure about the objectives that you want to focus through your app, you can write down the ideal user persona and the must-have features in the app.
The ideal features could include push notifications, e-commerce plugins, social integrations, offline usage features, payment gateway integrations, and many other features.
Focus only on those features initially, which are essential for the functioning of your app and refrain from including any unnecessary elements. We usually see that excited entrepreneurs load up their app with lots of elements in the beginning and then lament as the customers do not give much attention to an app loaded with way too many irrelevant features.
It doesn't sound feasible if you have to download an app that has a large number of features, to just use 1 feature. Even mobile app giants like Airbnb and Practo also started from the basics. Keeping the features to a minimum will help the app development team to create a successful mobile application quickly.
Step 3 ▶️ Conduct a thorough competitor research
Conduct proper research on the existing successful competitors in your industry and analyze them on various factors and aspects. By doing this analysis, you will be able to identify certain success traits that you can imbibe into your app. You can also define a demand gap in the market by analyzing your competitors. There will be users & customers who are not happy with your competitor's products, and this can create an opportunity for your app. Analyze the comments, especially the negative ones about your competitor apps on app stores. Here you will find golden nuggets of un-met demand.
Step 4 ▶️ Build a wireframe of your app
Though the first three steps require a majority of the inputs from you and if you are a little tech-savvy you can complete them yourself, but from the fourth step onwards, we advise you to take the help of a professional mobile app development company. Wireframes or mockups are rough sketches of your app in which you will decide the user's flow between various screens.
A wireframe acts as an intermediate stage between your ideas and the finalized version of the app. The wireframe is essentially a more practical way of gathering your thoughts. It does not detail the minor UI elements and is not concerned with deciding the aesthetic appearance of the app. You should not enter complex color schemes and special effects on the wireframe.
Also read: The Importance of Wireframes in Mobile App Development
Step 5 ▶️ Choose the correct development path
Once a robust wireframe is prepared, then you can discuss with the app development company regarding which development path to choose. Consult with the project development team if you need to have a better idea and finalize the platform and programming language which will be best suited to your needs.
You can either choose to develop your app in the native or hybrid way. While a native app is platform-specific, a cross-platform app is an app that can run on any device irrespective of the operating system. Choosing the correct mobile app development framework is critical in deciding the success of your app.
If you have a majority of app users on one particular platform, then you can choose to build a native app. But if you have a sizable audience on both Android and iOS, then you should consider building a hybrid app. During recent times many new hybrid app development frameworks like Flutter have emerged in the mobile app development market. You can consider hiring an expert Flutter app development company to build a high-quality hybrid app.
Step 6 ▶️ Building the app
It is now that you will take the plunge into the actual development process and hiring a top mobile app development company becomes truly fruitful. The app developers will start the process of bringing your wireframes to life. In this stage, it is essential to keep a tab on the app objectives that we decided earlier and take regular feedback regarding the progress of the app development. Ensure that the necessary features are aptly inculcated in your app.
Keep an open mind and listen to the app development team; if you find a great new idea, there is no harm in implementing it if there are no significant budget implications.
Step 7 ▶️ Testing the app
Real-world testing of the app is necessary to ensure a smooth bug-free performance of your app. Usually, there are two kinds of testing processes involved in testing an app.
In internal testing, the app development team tests the app, to ensure that all the aspects in the mobile app are functioning as planned and discussed. While in external testing, you involve a closed group of outsiders, usually the demographic representing your ideal user, and check the app by allowing them to use it in a real-life scenario.
Also read: The How and Why of Beta Testing your Mobile App
Step 8 ▶️ Launching your app in the world
Once the app is through the development phase, and the testing is done, you should now prepare for the app launch. Considering the case where the apps are meant to be used for the internal use in the business process then you can start sharing the app with the intended users.In the other cases, the first step in an app launch is to submit your app to app stores  Discuss with the app development service providers or app marketing experts about various ASO (App Store Optimization) techniques. These techniques will hold you in good stead and ensure that your app gets more downloads.
Plan a media campaign that involves both traditional as well as digital mediums. Do not forget to promote your app on relevant social media sites, and it will aid in garnering those eyeballs quicker.
Bonus information on App development cost
Having understood the app development steps the next thing you might want to know about is the cost of app development. Just like the app development steps, the cost of app development is also a very wide topic, but here we'll try to summarize it to provide you an idea of how much it would cost to develop an app.
It wouldn't be feasible or logical to provide you with a ballpark figure as the cost of developing a mobile app depends on various parameters. The level of complexity, the number of third-party plugins you choose to install, whether you decide to build a native or a hybrid app, the technologies involved, the hosting and maintenance costs, and many other factors.
If you have correctly followed all the steps mentioned above, then you will have clearly defined features of your app. It will aid you in keeping costs under control as changing the features of the app mid-way will cause a tremendous increase in app development costs. It is because precious app developer hours are lost if you choose to change the app's features.
The location also plays a critical role in deciding the cost of app development, as developing a mobile app in India will be three times cheaper as compared to developing a mobile app in North America.
To provide you a better idea we have collated the information on the costs to develop;
⏩  An audiobook app like Audible
⏩  An on-demand Grocery delivery app
⏩  An on-demand Food Delivery app
Wrapping up                                                                                    
The App development process is a long and tiring one. Being a top mobile app development company working in the industry for many years, we have seen many examples wherein over-excited entrepreneurs have come up with half-baked apps. We at Prismetric have a robust app development process that entails all the steps mentioned above. Having completed lots of app projects across industry verticals, we understand that following all the steps to building an app is critical in delivering a robust product.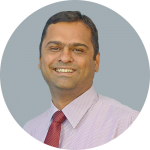 With a deep interest in new technologies, analyzing mobile application trends and impressive technical concoctions keep him inquisitive. He likes to read and write a lot. New app technologies, gadget fascinations, and big technology announcements kindle the writer in him spontaneously. His articles are his passion for innovative technologies.