A Detailed Guide on Developing a Diet and Nutrition Tracking App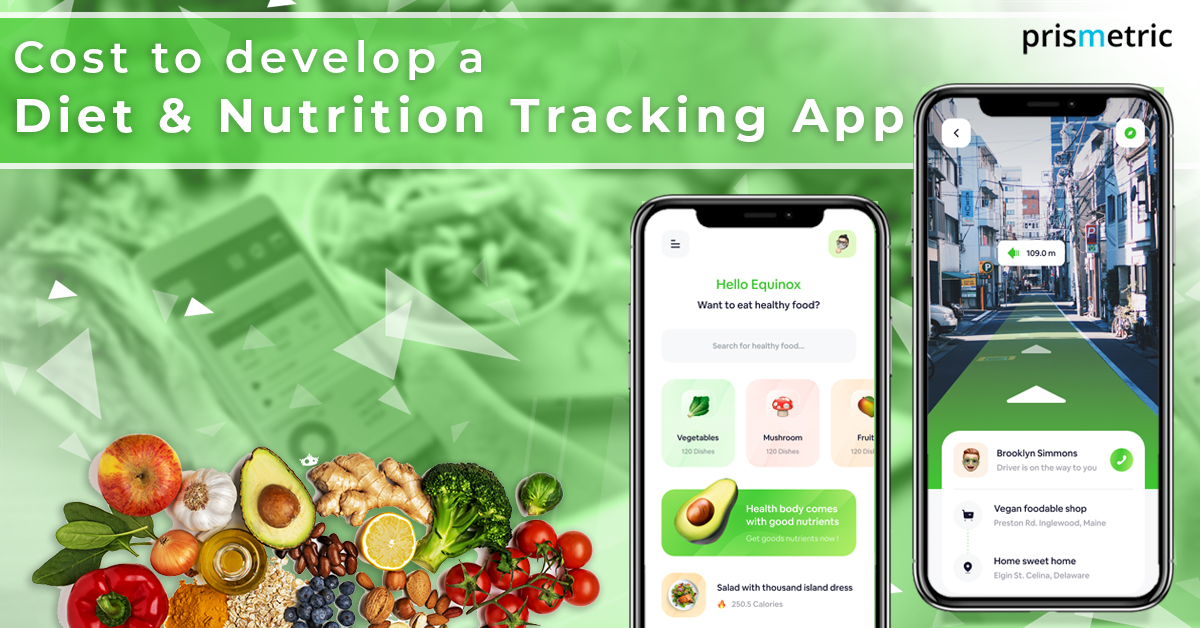 Even before COVID-19, there was a growing awareness amongst people regarding their physical fitness as well as mental wellbeing. More people are taking their health and fitness seriously after the pandemic. Businesses and professionals in the health and fitness industry are looking to develop a fitness app with different goals so as to satiate the needs of various app users. And, thus the idea to develop an app for tracking diet and nutrition came into the picture.
The growing interest of people and the market size is attracting a lot of interest from entrepreneurs willing to develop a diet and nutrition mobile app. The first question that entrepreneurs have is "how much does it cost to build a diet and nutrition app?" And along with that, there will be other questions like the important features to include, how's the market, and options to earn a better profit. We will address all these pointers here one-by-one.
As more people realize the importance of staying fit and healthy to boost their immunity, the demand for diet and nutrition tracking mobile apps is growing. The World Economic Forum reports a 46% increase in app downloads related to fitness and health till September 2020. The phenomenal rise in downloads of health and fitness apps shows that people are warming up to the idea of fitness, and the market is big enough to accommodate more fitness apps.

What is the need to develop a diet and nutrition app?

Experts value the global fitness app market size to be around $4.4 billion in 2020. The expected CAGR is 21.6% from 2021 to 2028. Covid-19 has changed people's fitness habits, and the transition from traditional gyms to virtual fitness has truly begun. Thus, developing health and nutrition apps are significant beneficiaries of this change in trend.
Here are some other interesting stats
The share of fitness apps in the US market is expected to be $50 billion by 2025.
The global mHealth market is expected to reach $236 billion by 2026.
Globally, there was a 51% rise in downloads from Q1 to Q2 in 2020.
India saw the largest increase in diet tracking app downloads with 58 million new active users.
India also saw a significant increase in average session duration with a 21% growth from Q1 to Q2 in 2020.
60% of the Americans who use fitness and nutrition tracking apps feel more motivated to workout on their own and plan on canceling their gym membership.
Demand for Food and Nutrition apps
As more people realize the importance of staying fit to boost their immunity, the demand for diet &nutrition apps is growing. The World Economic Forum reports a 46% increase in app downloads related to fitness and health till September 2020. The phenomenal rise in downloads of fitness apps shows that people are warming up to the idea of fitness, and the market is big enough to accommodate more fitness apps.

Advantages of developing a nutrition planning app
The following are the significant advantages of a diet tracking mobile app.
The diet app helps people think and consider their food choice before taking a bite.
Users can identify the patterns in their eating behavior and tweak their diet plan according to their diet pattern.
The food and fitness apps provide general awareness about the various nutrients in food.
The diet & nutrition tracking app is a targeted way to focus on health.
The diet planning application would suggest healthy food options to the users and help them build a healthy grocery list.
Most popular diet and nutrition apps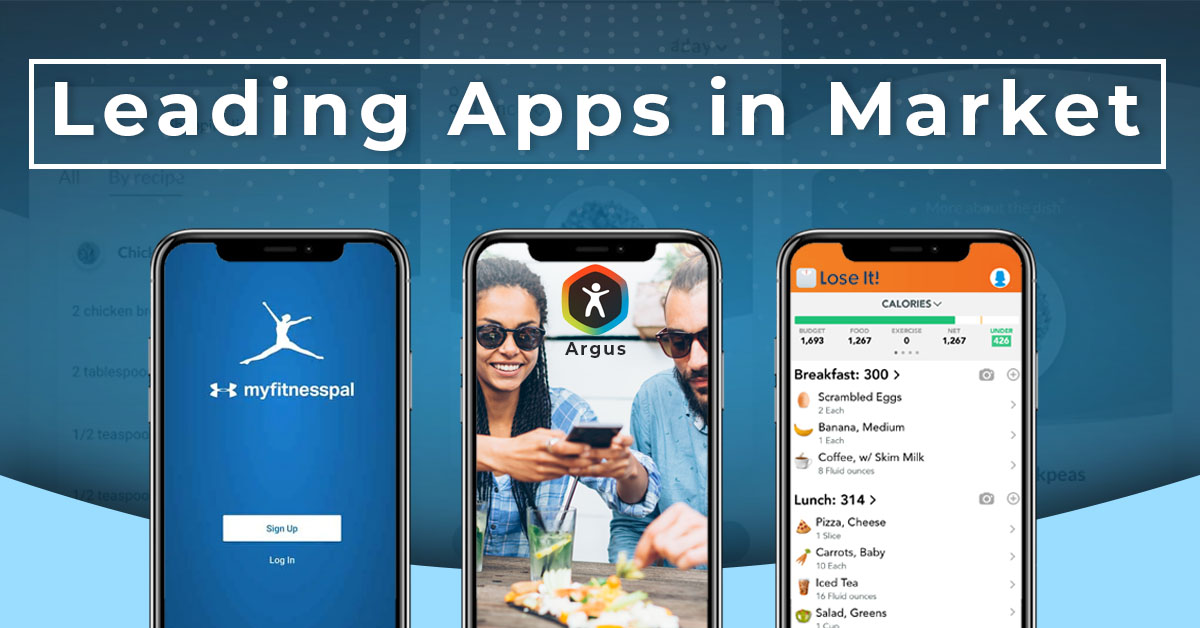 MyFitnessPal
The editor's choice of PC magazine for fitness apps, MyFitnessPal, helps the users keep a detailed log of the food they eat and their activities. MyFitnessPal has the following features.
A database of 11+ million foods
Calorie counter
Step counter
An extensive database of 350+ exercises for weight loss
Nutrient tracker according to different types of nutrients like carbs, protein, fat, fiber, vitamins, and sugar
MyFitnessPal has a large supportive community that allows users to share their accomplishments with others.
Argus
Argus is an app that creates beautiful health charts for users. The app has a unique display method in which various tiles like water intake, steps, and calories feed information to the users.
Features of Argus
Barcode scanner to know the nutrient value of packaged foods
Palo and Keto meal plans and a wide range of recipes
Advanced sleep tracker
Custom HD workouts
Step counter
Personalized training and weight loss plans
Lose it!
Since its launch in 2008, Lose it! has helped users in losing 80 million-plus pounds. Lose it! has a unique, customized system where the user inputs the profile details, sets weight goals, and then the app calculates the daily calorie intake to help the user achieve the goal.
The features of Lose it!
More than 27 million foods to search from
Nutrient tracker which tracks the protein, carb, sugar, and fat content in each food
A barcode scanner
Meal planner and targets to find out the ideal amount of calories per meal
A vast library of workouts
Recipes for healthy food
How much does it cost to develop a diet and nutrition app for iOS and Android?
The cost to develop a food and nutrition tracking app depends on various factors of which the complexity of the nutrition app is an essential one. As the number of diet app features and third-party integrations increases, so will the cost.
A basic food and nutrition app will cost you around $20,000 to $65,000, while the price will increase as the number of features increase. App features like wearable device integration, real-time display of calories burnt, on-demand consultation with dieticians, and data analytics will take the cost of developing a diet and nutrition app to around $125,000 and beyond.
Another critical factor on which the development cost for a food planning app depends is the location of the health and nutrition app development company. If you will search from Western Europe and North America most of the app development companies charges three times those located in Asian countries like India.

How to generate revenue from a nutrition and diet planning app?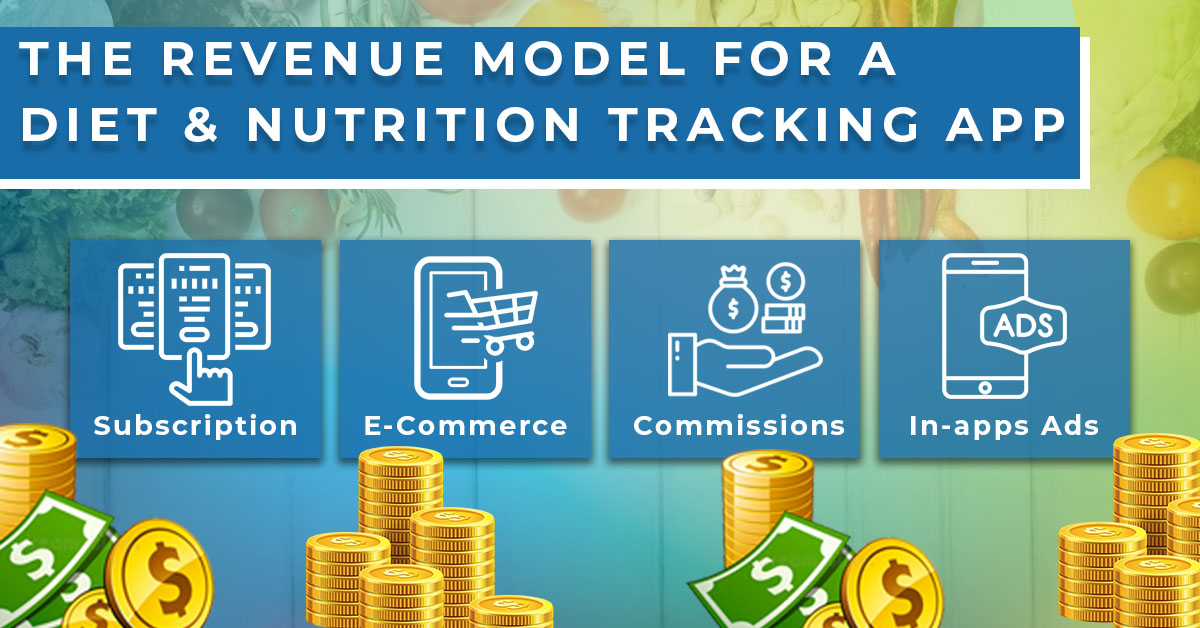 A diet &nutrition planning mobile app can offer plenty of monetization opportunities. Let's have a look at some of the most prominent ones.
Subscription
By creating a nutrition tracking app, you can earn revenue by providing subscription services to the users. Customized diet plans, personal video meetings with dietitians, and trending information about food and nutrition are some of the services that might interest users.
E-Commerce
Developing a diet  & nutrition mobile app can earn revenue by acting as an e-commerce platform. The app could sell various products and services related to diet control and weight loss like dietary supplements, diet plans, and personal one-to-one sessions with dietitians. The e-commerce platform could be an aggregator platform or a platform selling only one particular brand's products and services.
Commissions
In the aggregator business model, the businesses related to fitness and nutrition can advertise on the app platform. The app can ask for a commission on each sale happening on its platform.
In-apps advertisements
In-app advertisements can prove to be a significant source of revenue for a food and nutrition tracker app. The app can offer advertisement space to businesses related to the health and fitness industry. While selling advertisement space, the app management should take care that it does not spoil the user experience.
Below mentioned are some of the most common types of ads in a diet planning app.
Banner ads
Interstitial ads
Native ads
Affiliate ads
Reward ads
Features to include in a diet and nutrition mobile app
We have collated a list of diet and nutrition app features to be considered based on the complexity.
Basic features for diet tracking app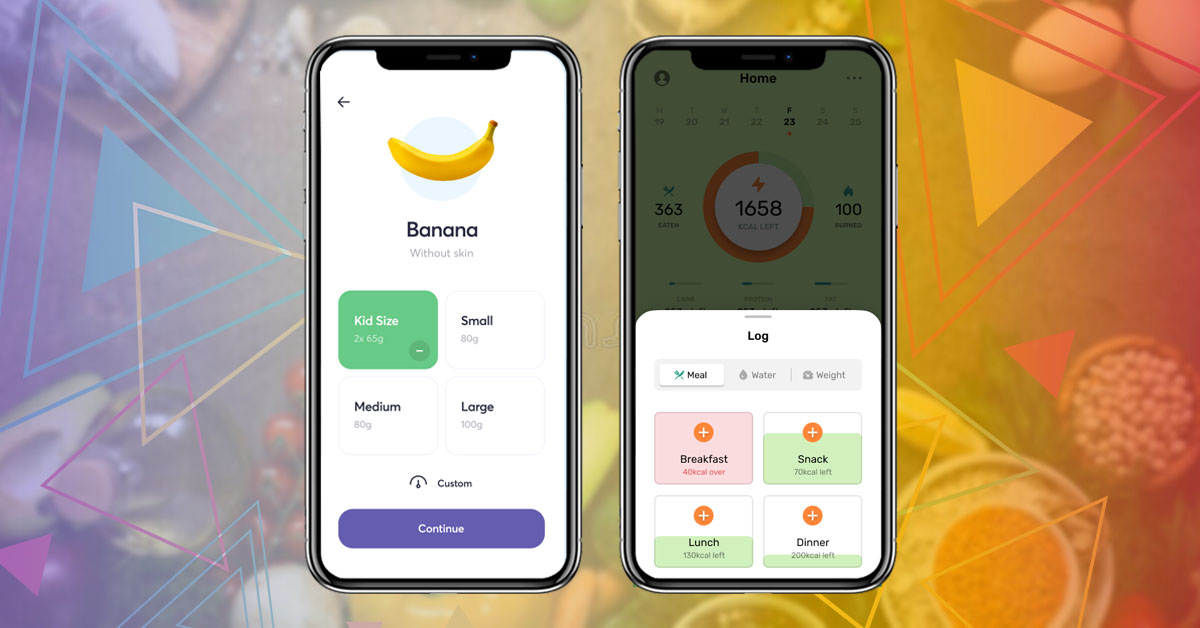 Profile registration
Calorie counter
Integration with 3rd party apps
Create custom exercise routines
Reminders to remind people to drink water and take other food items.
Feedback system
Create diet plans
Multiple payment options
Advanced features for nutrition tracking app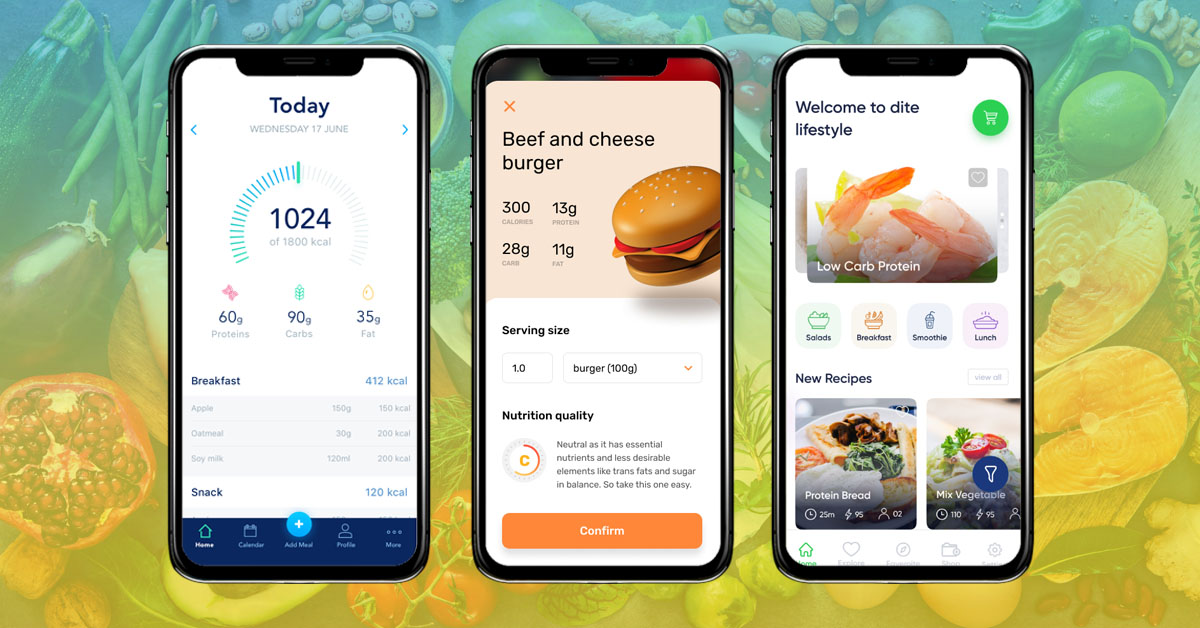 The advanced features of a diet and nutrition tracking app will ensure that the app stands out from the competition. We have included a few advanced features that one can consider adding.
Access to experts
Users might want to consult fitness experts to ensure that they follow the most appropriate diet plan according to their needs. Individual users might have some medical conditions like diabetes and high blood pressure. Such users will need to consult diet experts before they start following a diet plan.
A health and nutrition app can connect dieticians and nutritionists with the users. A diet plan can help the users in achieving their goals quickly. The fitness and nutrition experts will prepare customized diet plans for the users, enabling them to attain their fitness goals.
Advanced Nutrition API
Right from calculating the BMR and BMI while on-boarding, to tracking the calories burnt by getting the data from respective fitness tracking apps integrated, the advanced nutrition tracking feature will provide an enhanced overview of the nutritional value.
Integration with wearables
The diet planning app can integrate the app data with various wearables and trackers like Apple Watch, Android Wear, Fitbit, Jawbone, and Samsung Gear. The wearables will seamlessly transmit data like heart rate, steps taken, and quality of sleep to the app. Using data analytics, the nutrition tracking application can suggest the best course of action to the users.
Gamification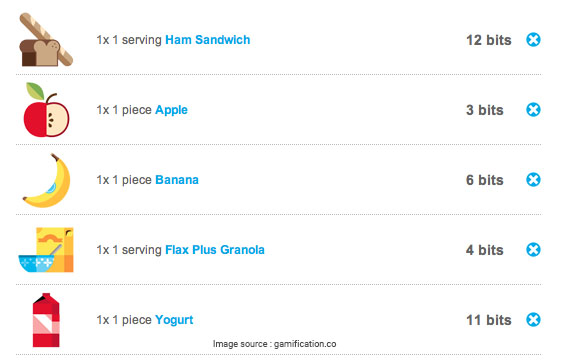 To increase user retention and engagement, one can consider including game elements in the diet and nutrition tracking mobile application. Features like points, badges, and ranks can help boost the users' morale, compete with each other, and ultimately help the users maintain a healthy lifestyle over the long term.
Include Augmented Reality technology
All those who have ever tried to follow a strict diet plan know how difficult it can be to choose a restaurant's proper meal. Powered by AR, an app called Suggestic helps users make healthy choices from the items on the menu. The app's Suggestic lens feature allows the users to see a visual breakdown of the menu's offerings based upon various diet routines like paleo, low carb, and vegan.
Using the smartphone camera, the users can scan a menu to unlock nutritional information like protein, fat, and carbs. The app even rates the best food on a scale from 1 to 10, with 10 being the best choice. The app will make a big red X on the menu item, which the users should avoid.
Recipe suggestions

The diet tracking mobile application can help users make healthy choices by suggesting healthy recipes. The users should sort the recipes according to the ingredients, calorie count, and other categories. The recipes could even include video, pictures, and other voice instructions. The app could even allow users to rate the recipes. Going a step further, the food and nutrition app can add a shopping list feature that helps users shop for ingredients for cooking a healthy recipe.
Barcode scanner
The barcode scanner feature will help the users in identifying the nutrient content of foods. By pointing the smartphone camera to a label, the user will get details like the fat content, sugar content, and calorie count. The barcode scanner is a handy feature that allows the users to make informed decisions.
User-generated content
User-generated content can help in increasing the user-engagement levels. A nutrition & diet apps can allow users to share their diet and nutrition ideas with other users. The app can have a feature that enables users to share new healthy recipes prepared by them. By sharing ideas, the users will feel more connected with the diet app.
Technology stack to build a Diet Planning App
A robust technology stack will help the company build a robust Health & Fitness Apps
UI/UX: the designers can use Google Sketchup and Adobe Photoshop to craft beautiful UI/UX.
Payment Gateways:  Services like Stripe and Braintree can help integrate various payment gateways like Paypal, MasterCard, Visa, Netbanking services of different banks with the diet and nutrition app.
Nutrition feeds: The database of MyFitnesspal and Nutrition X can prove to be useful for getting highly accurate food feeds
Database management: The developers can use MySQL, MongoDB, and Firebase database management.
Wearable SDK: The APIs from Jawbone, Fitbit, Nike, Garmin, and Misfit can help in integrating the wearables of these companies with the diet and nutrition tracking app
Coding: To develop an iOS app, the developers can use Objective C and Swift. For building an Android app, the developers can rely on Kotlin and Java.
Push notifications: The developers can use various services like Twillo, Apple push notifications service, and firebase to integrate the push notifications feature in the app.
Health data: For collecting health and fitness data, one can consider using Google Fit APIs or HealthKit APIs.
A team required to develop a calorie & food tracking mobile app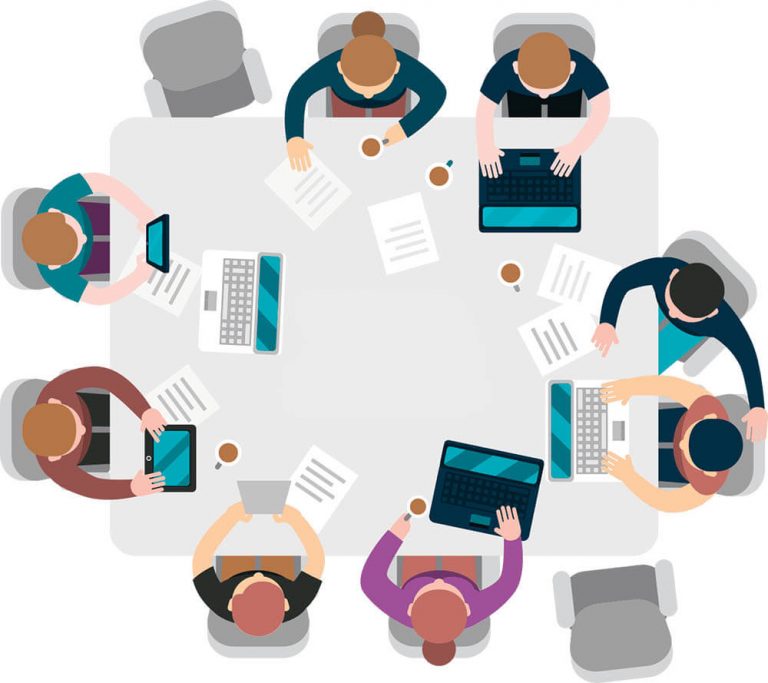 Building an efficient diet and nutrition tracking app would require the services of the following experts:
Project Manager
Back-end developers
Team leaders
UI/UX designers
iOS/Android developers
QA Engineers
Why do you need the help of expert app developers?
The diet and nutrition mobile apps are growing in popularity, opening up a plethora of opportunities for entrepreneurs. So, if you want your health and nutrition mobile app to stand out then outsourcing your requirements to an efficient team will be the key.
Developing a diet tracking app can prove to be a tedious task as it requires
An experienced coding team
Integration with various third-party applications like wearables
Ability to execute the project within deadlines
Maintenance and post-development support
Expert mobile app developers can help to create a diet and nutrition mobile app as they will have all the traits mentioned above. For more than a decade, Prismetric has provided its clients with custom mobile application solutions that have helped them take their business to new heights.
Consult the experts at Prismetric to develop your diet and nutrition mobile app. We would love to hear about your app idea and requirements.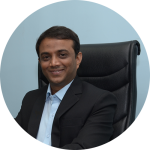 An enthusiastic entrepreneur, interested to discuss new app ideas, rich gadget tricks and trends, and admires signature tech business styles to readily embrace. He enjoys learning most modern app crafting methods, exploring smart technologies and passionate about writing his thoughts too. Inventions related to mobile and software technology inspire Ashish and he likes to inspire the like-minded community through the finesse of his work.