Push Notifications – A detailed insight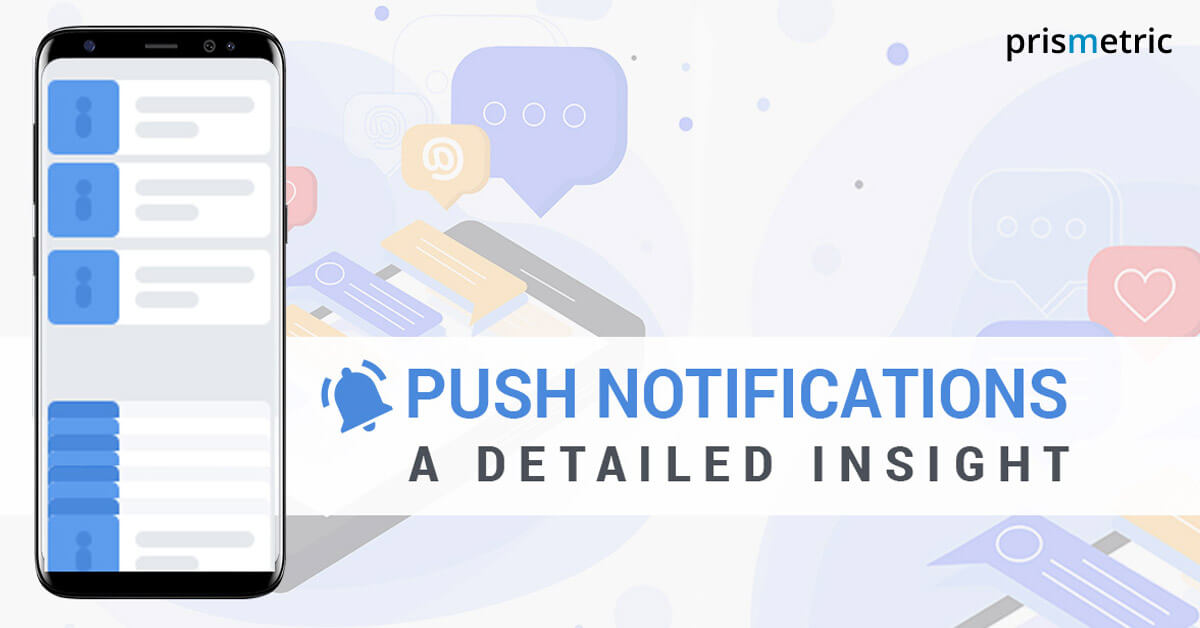 Push notifications are the new 'blue-eyed boys' for people dealing with electronics marketing. Their propensity to engage the users and encourage them to keep using the app has led to their rapid rise in popularity. Let us know in detail about push notifications.
What are Push Notifications?
A message that pops up on the screen of the mobile user is known as a push notification. Push notifications have evolved from being just text messages to messages which contain rich media like gif's and animated images and even videos.
Facebook is reminding you of your friend's birthday, you get updates of your favorite offers! Those messages that you get are known as push notifications.
The significant benefit of Push notifications over other forms of communication like in-app messaging is that the user doesn't need to be logged into the app to see the notification.
There are two types of push notifications
Web Push Notifications
The users get notifications when they are browsing the internet. Users might be on a desktop, laptop or smartphone they will receive the notifications once they give their consent.
The beauty of web push notifications is that they can be used to reach the user across a diverse set of devices.
Website push notifications have a benefit, as opposed to email marketing, the push notifications do not find themselves stuck in the spam folder of the user's email account. They are bound to reach the user.
Mobile Push Notifications
Mobile push notifications can be sent to the smartphones of the users
They are app-specific and can be sent when the user installs a particular app and opts in to receive the notifications
Mobile push notifications can be made rich and interactive in nature, thus leading to a better response rate as opposed to standard text messages
Advantages of Push Notifications
Push notifications can be used to improve user engagement. These notifications can be used to help you in keeping in touch with your users in a non-intrusive manner.
They can be used to re-engage the users. It frequently happens that the user installs the app, uses it once or twice and then just forgets about it. These notifications remind the user about your app and hence avoid your mobile app from becoming obsolete.
Push notifications can be used as a useful tool to improve conversion rates. For example:- companies can use push notifications to nudge the customers who have abandoned their carts and hence lead to a better conversion ratio.
Push notifications can be used to craft personalized offers by helping you to target the correct set of users.
Using deep links in your push notifications, you can guide the user to a particular place in your app, boosting user engagement.
Push notifications are if used correctly can help in driving user engagement, as is evident from the below image.
App retention rate is a critical determinant of the success of any mobile application. It is evident from the above image Push notifications are around 3 times more effective in improving app retention even after 3 months.
The main benefit with push notifications is that the user has given consent regarding receiving the messages. This ensures that you have a user that is somewhat interested in your offering.
Focus on quality while crafting the notification
Content is crucial in deciding the success and failure of your push notification strategy. Writing a well off push notification content is much like writing a good ad copy. Hook your users with a great title, follow it up with content that is relevant, personalized and engaging to the user. Using rich media like gif's and emoji's would increase the engagement level of push notification.
Another thing to consider while writing the push messages would be the size of the push message. In the world that is driven by technology, people generally have less time, thus more significant is not always better. People are generally lazy with reading more extended information, and hence it is advisable to draft short, crisp messages instead of big wordy ones.
Make sure that your push notifications are well aligned with your other marketing channels like email and in-app advertising, and nobody likes repetitive marketing messages.
Use targeted Push Notifications
Send targeted notifications to your users; there is no point of sending all notifications to all users. This can come across as being obtrusive; remember users value push notifications only when they are personalized and beneficial to them.
Here you can use big data analytics to identify the preferences of your users. Using the first name of the user in the push notification will also help in making the message more personalized. Think of how Netflix targets its users, by displaying notifications related to only those movies which are similar to the one already searched/watched by the customer.
Use Geo-fencing to boost conversion
A great way to target users through push notifications would be geo-targeting. A restaurant, for example, can send push notifications to the users when they are in close vicinity of the food joint. The restaurant can even remind them of how much fun they had last time and thus lure them into having a similar experience again.
Best time to use Push Notifications
Timing is critical in case of push notifications, and you need to time your push notifications well; otherwise, you will start annoying your users. Nobody likes a company which sends "great 50% off" offers at 4 am. You should use the targeting strategy discussed above and combine it with the correct timing to optimize sales.
For example, if your mobile app sells movie tickets, then it a good idea to start sending the push notifications to people who have either previously bought movie tickets or who have shown interest in doing so. Start by timing your notifications in such a manner that it reaches the user one week before a movie is being released, be sure to pair the type of movie with the user for example: – if the user is a fan of superhero movies sending notifications for Avengers would be a great idea.
Keep reminding the user with notifications regarding the scarcity of the tickets like, "Only a few seats left for the premiere in your favourite theatre" this will create urgency and will increase the chances of your user buying the tickets from you.
Keep a check on the usage
While you are excited about the power of push notifications, it is easy to get carried away and send way too many of them. Remember the golden goose; yeah something like that, you will be killing the golden goose by sending too many notifications, so beware. How many push messages to send? The specific number will depend on the type of your app, while an insurance company might not need to send notifications frequently, and e-commerce company would require to engage its users by sending at-least 1-2 messages per day. Focus more on the quality of the message rather than the quantity.
Build trust with the user
Treat Push notifications as a privilege which is granted to you by your user. Do not misuse it by sending irrelevant and too many messages. As a measure to build trust, you can even let users customize the kind of alerts that they get, for example, a user who is more interested in shoes in your e-commerce site won't get alerts regarding home appliances. Also, you can let the users specify the quiet hours, during which your users won't get any notifications. If your brand is perceived as caring and one which sends useful notifications, then users will trust you more. This will ultimately help in building a positive brand image of your brand.
Push notifications have revolutionized the e-marketing genre and have led to a large number of e-marketers adopting the tool. By designing well personalized, relevant and timely push notifications through the help of a mobile app development company, your business stands a better chance of selling to people who are already interested in your brand.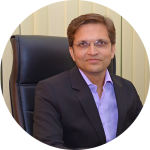 With in-depth knowledge in International Business Management and Information Technology, he can effectively craft business enhancement strategies and can skillfully untangle technical complexities. Writing about the new age technology and sharing his thoughts on the continuously evolving business trends keep him content.