How much would it cost to develop a Grocery Delivery App like AmazonFresh, Instacart & Peapod? A Complete Guide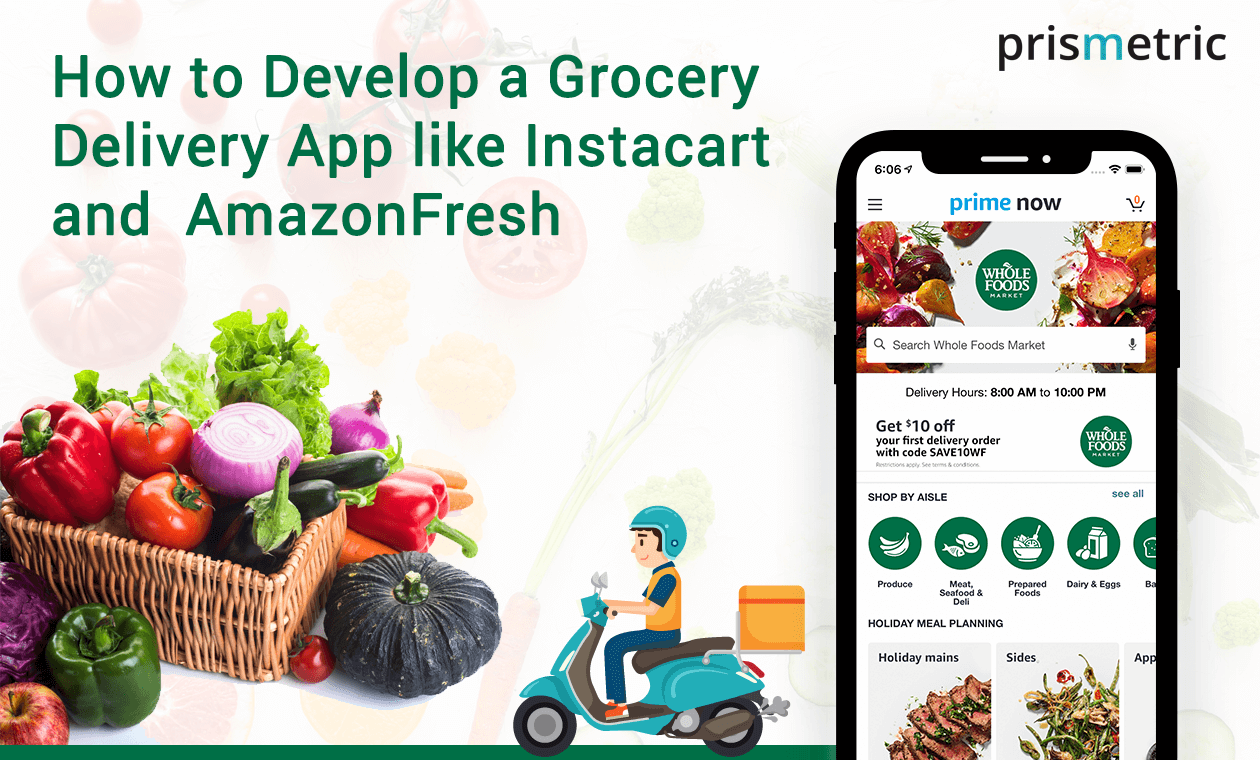 The mobile technology has given a paradigm shift to our lives. With a few clicks, you can play your favorite music album; control your devices, order delicious food and book movie tickets. Users have embraced convenient, comfortable and time-saving mobile apps that minimize efforts and offer the highest gratification in return. Take the example of grocery delivery apps. Visiting grocery stores every weekend is a tedious and time-consuming task, and the solution is right here- online grocery delivery apps. You can order household products without moving an inch.
InstaCart, Peapod, Vons, Blue Apron, Fresh Direct, and Purple Carrot are some of the significant on-demand grocery delivery apps. If you want to make a grocery delivery app, this article is for you.
Problems users face brick and mortar grocery shops
Bricks and mortar grocery shops are everywhere, and people still prefer visiting these shops to buy things required for their daily needs. However, in recent times, the priorities are changing. Let's discuss some of the prime reasons:
Grocery shops are crowded places, especially on weekends and holidays. For working professionals, sometimes, it is the biggest headache. It is a pain point that requires attention.
It is entirely impractical to wait in long queues until the turn comes.
Also, more often than not, certain items are out of stock and users to have to revisit the store after a few days. It is an annoying situation.
Users might pick up some unwanted items in your cart because of temptation. These items are not on your shopping list. It might cost you additionally.
Why are on-demand grocery apps popular?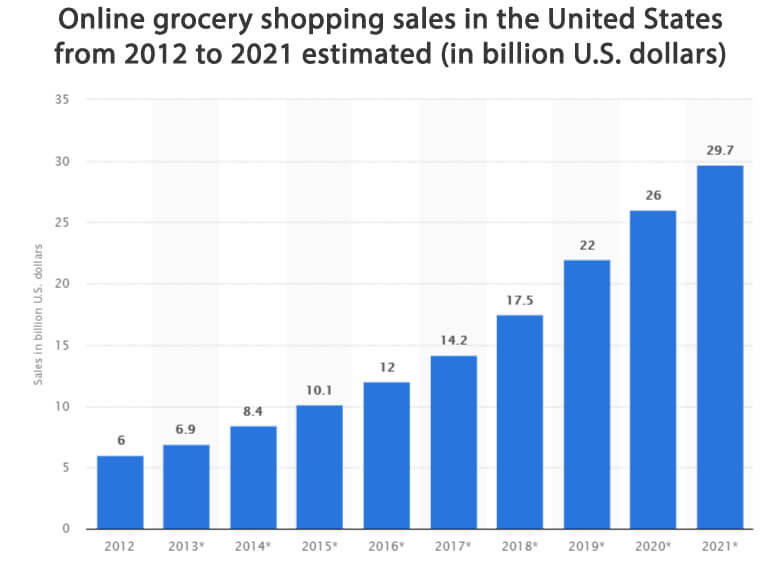 ( Image Courtesy: statista.com)
Compared to the drawbacks mentioned above, online grocery delivery apps offer many benefits and evidently, bring convenience. Users can order from the app instantly without any hindrances. Furthermore, these apps come up with different promotional offers, loyalty programs and subscription offers to lure customers. In that manner, it is pocket-friendly too.
Also, a grocery shop visit will not be in their weekend plans. They can plan something exciting such as a short trip to the beach or a get-together party at home. In short, they can spend that time on some meaningful activities.
All they need to do is download the app, add items to the cart and make the payment. The order will be delivered right at their doorsteps.
How on demand grocery app works?
On-demand grocery app delivery service is nothing new, many mom and pop stores used to delivery groceries directly to the doorsteps of their customers this concept is just an extension of that service but in a more professional approach.
Mobile technology is the revolution that has changed the dynamics of the traditional grocery industry. Now with the help of a mobile app, the customers can browse their favorite grocery items, pick the ones they want and get them all delivered to their doorstep.
There is an online grocery delivery services war going on right now all across the world especially in India with many big-ticket players like Amazon and Reliance entering the race with Amazon Fresh and Jiomart to challenge existing players like BigBasket and Grofers. With a rising middle class, the growing popularity of e-commerce and more than 1.3 billion customers, all we can say is that there is enough space to accommodate all these companies into the Indian on-demand grocery delivery market.
Current market leaders in the segment of grocery delivery apps
Let's have a look at the grocery delivery apps that have made it large in the recent times catering the best services with a difference.
Jiomart: The brainchild of one of the Largest Company in India – Reliance Industries, Jiomart leverages the extensive network of mom and pop stores spread across India and acts as a medium between the retailer and the customer. Within a short period of time, Jiomart has emerged as the largest online grocery retailer in India. The reason for its phenomenal success is that it already had a pretty good offline presence in the form of its Reliance Fresh grocery stores.
BigBasket: Alibaba backed BigBasket.com is a grocery delivery startup that handles everything regarding groceries. It manages procurement, storage and delivery, thus acting as a full service grocery delivery platform. The secret sauce of success for BigBasket.com is the high-level of personalization that it offers. For example, it supplied a special kind of rice, sona masoori in Bangalore and increased the number of leafy greens in Mumbai. By focusing on delivering on-time every time, BigBasket was able to garner attention of its customers.
Grofers: Founded by two IITians, Grofers is an on-demand grocery delivery platform which started as a facilitator between shopkeepers and customers. But over time it realized that it needed an inventory based model. Today, it has its own warehouses at certain places and follows a model similar to that of BigBasket. Grofers focused on hyper-local delivery and this was the reason why it delivered goods much faster than others.
Amazon Fresh: The online retail giant Amazon has forayed into the lucrative grocery delivery market by launching its service Amazon Fresh. Amazon has one of the best logistics and supply chain solutions in the nation and this is one of the major reasons why Amazon Fresh is touted as one of the top service providers in the sector.
What are the benefits of on-demand grocery app development?
There are many benefits of on-demand grocery app for customers and app owners:
For customers
It is time-saving
Indeed, our lives are hectic and stressful nowadays. Millennials use the technology that makes their lives more comfortable and convenient. On-demand grocery delivery apps save a lot of time of the users.
It is convenient
Users can place an order from anywhere, irrespective of location. All they need is their smartphone with an internet connection. It is comfortable, easy to do and streamlined. They can utilize that time in doing productive things.
Prevent overshopping
One of the most common traits of visiting the mall or a grocery shop is that shoppers end up purchasing items that are not in their shopping lists. It is a temptation issue. With a grocery delivery app, users can avoid it.
It saves money
On-demand grocery delivery apps come up with many exciting promotional offers and discount deals from time to time. Festival season offers, loyalty programs and discount coupons are money-saving schemes offered to the customers to lure them.
Quick and secured payment processes
Users can pay for your grocery online while placing an order with a safe and hassle-free payment process. Many apps offer cash on delivery payment option too. Users can pay online or offline when the ordered items are delivered at their doorsteps.
For App Owners
Suitability
For app owners, an on-demand grocery delivery app offers convenience to the customers. Individuals nowadays prefer mobile apps over websites when it comes to e-commerce. It is a high time that you address their needs. With a grocery delivery app, you are making a perfect fit for the problem. , and in return, they will offer their loyalty.
Instant gratification
With quick and hassle-free service, you are giving clients an instant gratification, a valuable feeling that makes customers feel special. Shoppers, nowadays, don't just want good quality products; they want exceptional shopping experience along with it. When it is offered to them, they will be grateful and loyal to the brand.
A competitive edge
You should understand that your rivals are already working on it. It is all about getting there first. You can get a competitive edge over others if you take the initiative.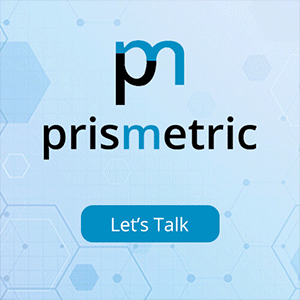 What is the business flow of the on-demand grocery delivery app?
Before we go through the business flow, we need to discuss business models of such grocery delivery apps. Now, this decision is a crucial one for you. Decide after carefully understanding the pros and cons of each type of the app. There are two types of apps you can build.
A Grocery App with its own Warehouse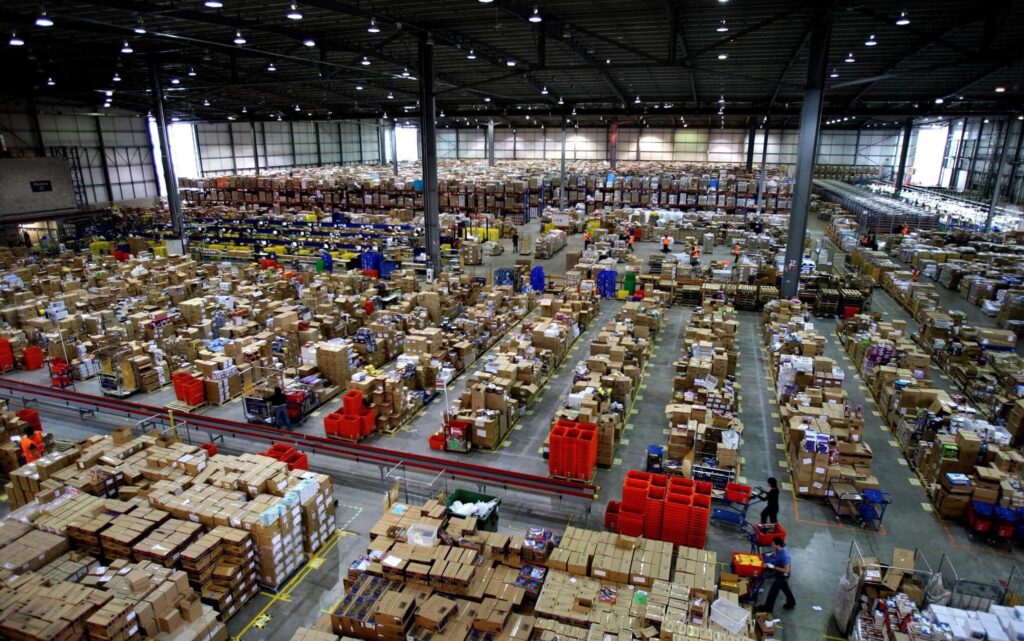 Here, you have your warehouses where grocery items are stored. You might have multiple warehouses if you operate in various cities. You can store items as per the demographic requirements of different cities. Now, when a customer orders something from your app, your delivery person will pick the requested items from the warehouse and deliver to the client with your delivery network. An Indian grocery delivery app BigBasket is an example of this business model, which has warehouses and a robust delivery network.
A Grocery App That Relies On Local Suppliers
Here, you don't own a warehouse. When a customer orders an item, the item will be picked from the local supplier and then delivered to the customer. You can make a professional partnership with as many local suppliers as you want. The main advantage of this business model is that you can offer competitive prices to the customers as different suppliers will charge different amounts for a specific product.
The business flow of grocery app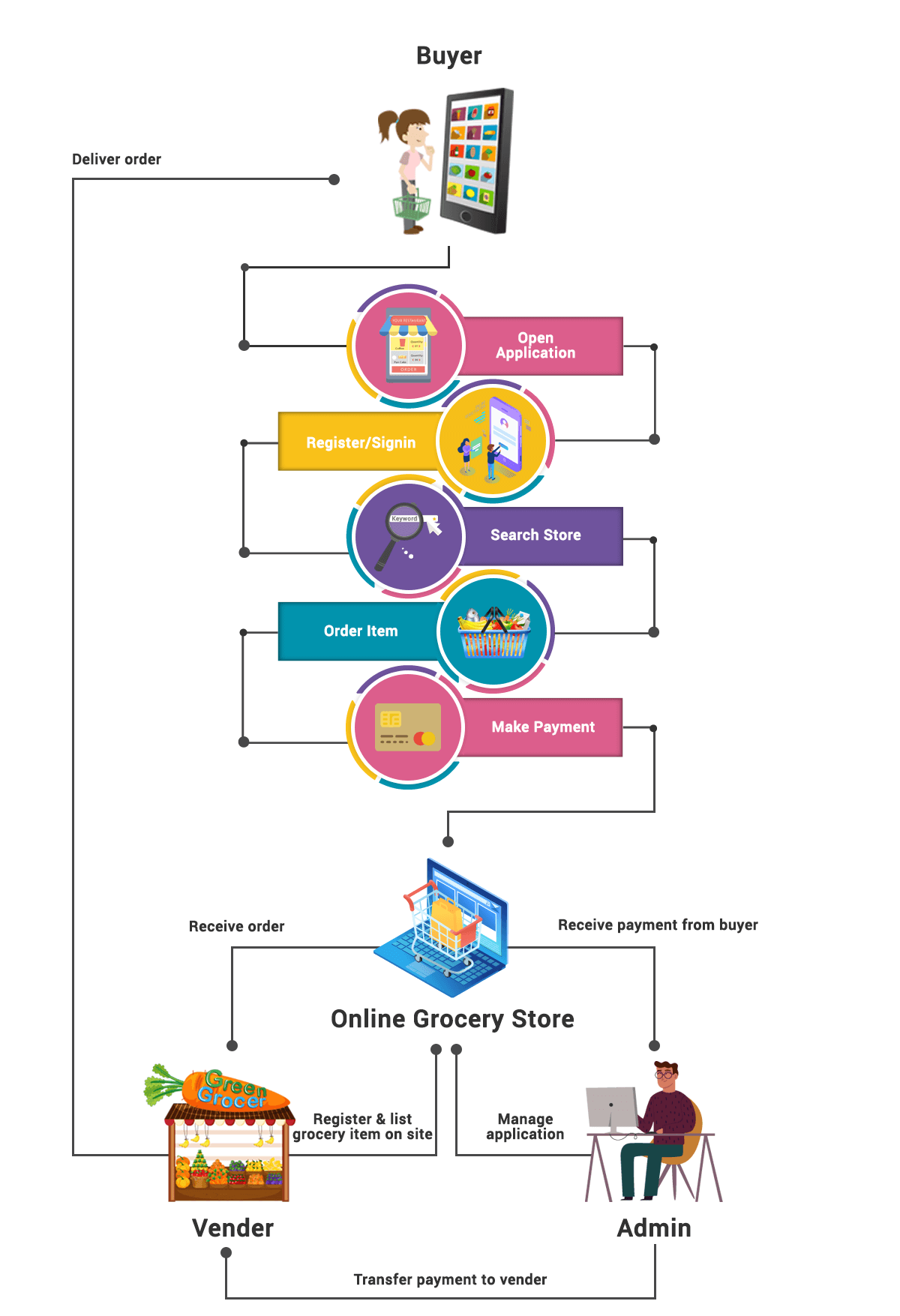 Procurement
If you own a warehouse-like BigBasket, this particular category belongs to you. Local traditions and tastes play a huge role when it comes to procurement. You need to identify them and procure those items from reputed buyers who have carved a niche for themselves by offering quality supply. It will give your customers gratification and help you to win their loyalty and trust. In addition to that, quality products will not get more order rejections and in turn, reduce wastage.
When you rely on suppliers for products and delivery, procurement management will differ from what we discussed above. Here, you need to partner with the local suppliers and amend procurement accordingly. You can evaluate the past data and procure items that are in demand.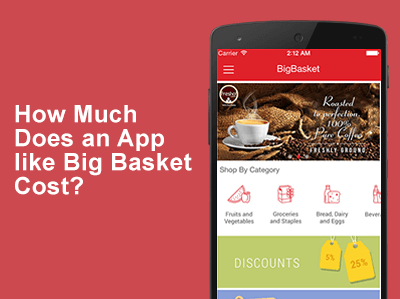 Inventory Management
Here, technology can help you to a great extent. Manual inventory management might lead to chaos as the business demands accuracy, efficiency, and productivity. Many platform owners rely on automatic inventory management tools that place automatic orders once the inventory is about to finish. However, you might need to recruit the staff for inventory management for warehouse inventory for cleaning, washing, packing and dispatching products.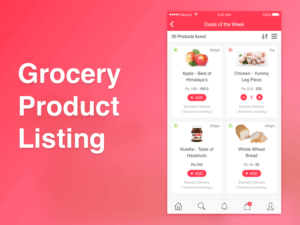 Logistics
You need a highly convenient and effective logistics management to function better. Along with logistics, your delivery mechanism should be robust and highly controlled.
Order Fulfillment
The customer will love if you deliver orders quickly. They don't like to wait. However, when you follow the supplier model, sometimes, certain possibilities might delay on-time delivery to the customers. When you have your warehouse, you can schedule your delivery module slot-wise similar to Bigbasket. In the supplier model, you need to design a robust delivery mechanism to address all possible constraints come to your way.
Remember, on-time order fulfillment is one of the core qualities that customers expect from the suppliers. From product pickup to route planning, you need to plan in a manner that your delivery model fulfills orders as quick as possible.
Read Also: How to build an On-Demand delivery app that perfectly caters to the customers' needs?
Types of Grocery Apps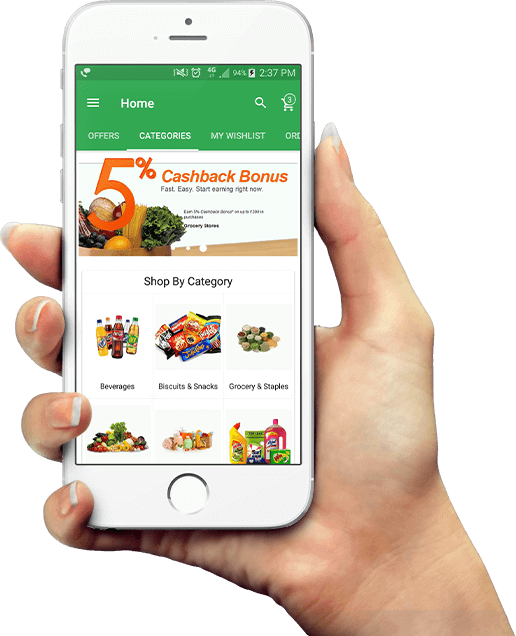 There are four types of on-demand grocery delivery apps. We will discuss each one of them in brief:
Aggregators
In this category, a user will find a list of grocery stores located near to them. First, a user will select a store and from the menu, he will add products he wants to buy. Then, he completes the payment process; a store will confirm the order and the store delivery boy will deliver the order to the user's home. It is an aggregator app model where you act as a mediator between the user and the store owner. Even the delivery liability is of the store owner and not the platform owner.
Marketplace
It is quite similar to the aggregator app model with one significant difference. Here, the marketplace owns a delivery network to deliver products to the users.
Single Stores
Here, a grocery store is also a platform owner and is responsible for everything from maintaining the app for updating the menu to delivering the products to the end users. It owns an on-demand grocery delivery app that facilitates the users to browse items and place orders.
Grocery Chains
When a grocery store has multiple stores, it develops an app to offer online grocery shopping services to the users. It is, to some extent, similar to a single store model.

Factors to consider while developing an app
Address the pain points of the customers
You should understand the simple fact that the end users will use the app and the more user-friendly and straightforward app means more customer engagement. Even today, there are certain pain points customers face and being a service provider; you need to address them adequately. For example, Instacart came up with a unique feature called one-hour delivery service.
Analyze the competitors' strengths and weaknesses
Analyzing the core strengths and weaknesses of your competitors can help you to add unique features that address the issues that are yet to be explored. Go for thorough competitor analysis and identify such matters they have ignored.
Have an attractive design and layout
Another thing to consider is the design. Make it as simple as possible yet impressive and visually stunning. Ensure that the app has simple navigation and superior features and functionalities.
Offer personalized experience to the users
Design sections such as "favorite" and "Popular" where users find products of their preferences. It will give them a more personalized experience.
Grocery App Features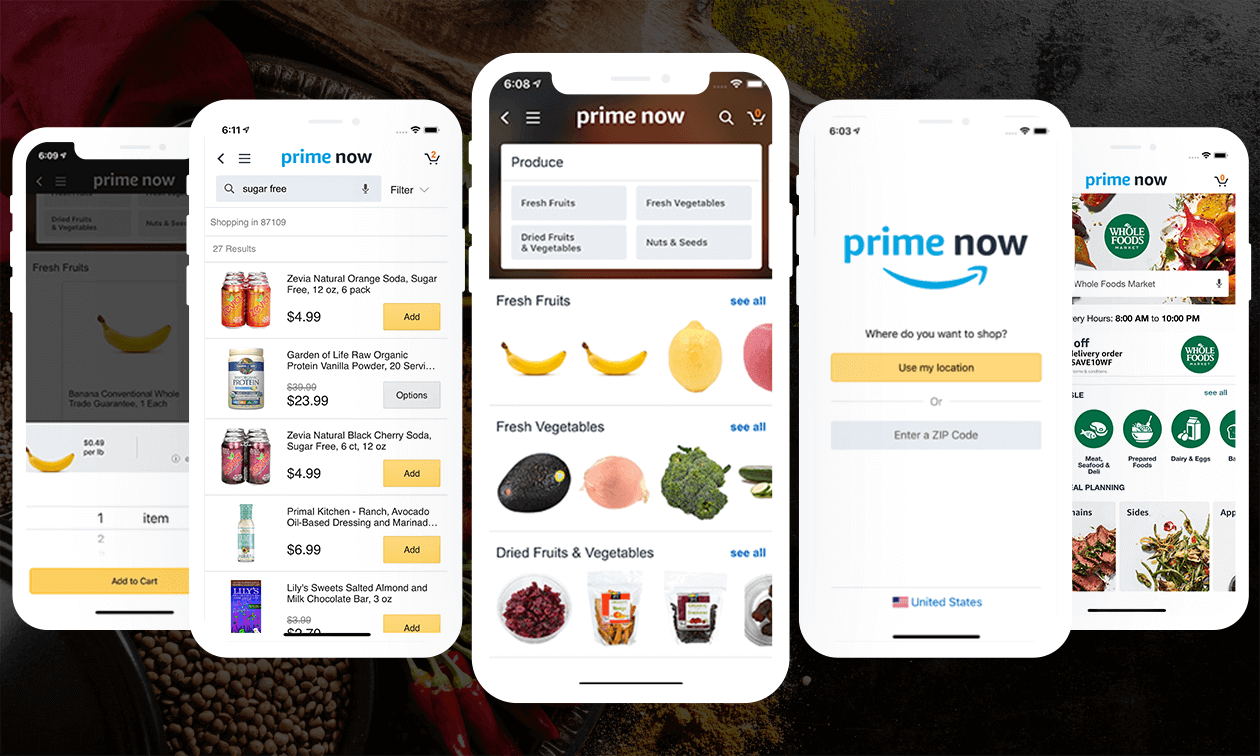 Customer Mobile App (iOS & Android Application)
Sign up/Sign in: Users can Sign Up/Sign using their Email ids/Phone numbers and password.
Choose Supermarket: View a list of supermarkets and select any one and check out products available.
Location: Enter the delivery location and complete address for the delivery.
Search & Filter: Users can search for various products with their product name or category name. Also, they can apply multiple filters.
Buy: Select the product from the available list and add it to the shopping cart.
Shopping Cart: View all the selected products view prices and move to check out.
Payment: Pay through available payment options for the order they have placed and click on submit to pay for a particular purchase.
Wallet: View the balance available and recharge wallet options.
Return & Cancel: Return or cancel the placed order if not happy with the product or changed the mind.
Schedule Delivery: The scheduled delivery allows selecting a particular time for receiving the orders and deliveries as per convenience.
Track Order Delivery: Track order delivery and view the status for the current delivery order.
Delivery Order History: View all the previous delivery orders with the date-wise order summary and details.
Rate & Review: Provide rating & review for the particular product.
Wishlist: View a list of all the products added to the wish list for future reference. Add them into the shopping cart or delete.
Chat/Message: Send messages regarding the placed order to the delivery person and inquire about the same.
Notifications: Get notifications about orders, promotional offers, and deals.
Offers & Coupons: Money-saving deals and offers.
Store Admin Panel (PHP Backend Panel)
Order management: View a list of all the orders and notify a relevant store about it.
Manage Inventory: Manage all the product items available into the store and manage inventory details for the same.
Accept/Reject Order: According to product availability, accept/reject the orders.
Receive Payment: Stores will be able to receive payments for the completed order after the order is delivered at the user's location.
Review & Ratings: View reviews & ratings for the particular orders.
Delivery Driver's Mobile App (iOS & Android Application)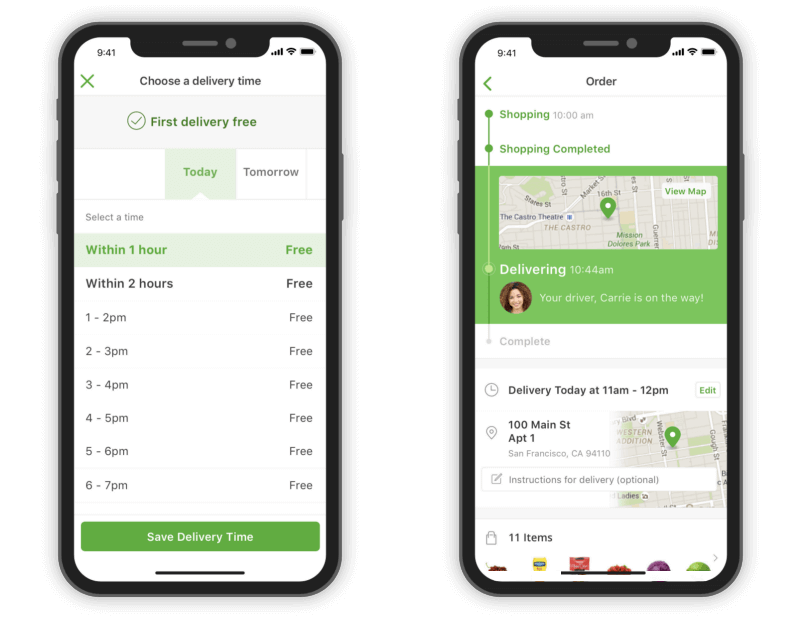 Sign up/Sign in: Delivery Drivers can Sign Up/Sign In using their Email id/Phone number and password.
Dashboard: View a list of all the completed as well as ongoing deliveries.
Status: Turn the delivery status on or off.
Order request: Receive a request for the grocery delivery where they can view it along with the scheduled delivery time and accept/reject the request.
GPS-Navigation: Start navigation to the grocery shop's and customer's location.
Chat/Message: Receive messages from the user regarding any query related to their orders after drivers accept the order.
Payment: Receive payment for the completed delivery through the platform and view the summary of payment.
Wallet: View the amount in the wallet received for the completed delivery and withdraws it.
Order history: View the summary for the past completed deliveries with the transaction and user details.
Push Notification: Receive push notifications regarding the orders status or other order changes.


Super Admin Panel (PHP Backend Panel)

Dashboard: View various order related information and manage orders for the particular grocery shop.
Order Assigning Logic: System will auto-detect the driver's current location and assign to nearby delivery driver for a specific order.
Manage Payments: Receive payment from the user for the completed order and release to store & delivery drivers according to the terms & condition decided.
Manage Stores: Manage stores and view order for the particular stores.
Assign Order: View and assign incoming delivery orders to a specific driver for the order.
Delivery Order History: View past orders with their date and complete order summary.
Push Notification: Send push notification to the customer, stores and delivery driver regarding any system related news/offers.
Offer & Coupons: Generate new offers and coupons which can be availed by the customers while placing orders.
API & Synchronization
SMS Gateway: Integration of SMS API to send the SMS notifications related to the grocery/promotional offer.
Payment Gateway: Integration of payment API for the ease of payment.
Email: Integration of email API which will allow the system to send automated emails for order related details to customers.
Analytics: 3rd Party Analytics API to get the analytics regarding the number of user registrations, order confirmation, order cancellation, and successful order deliveries.
Geo-Location: Integration of API to get the geolocation of the delivery drivers and real-time tracking for grocery orders.
Development process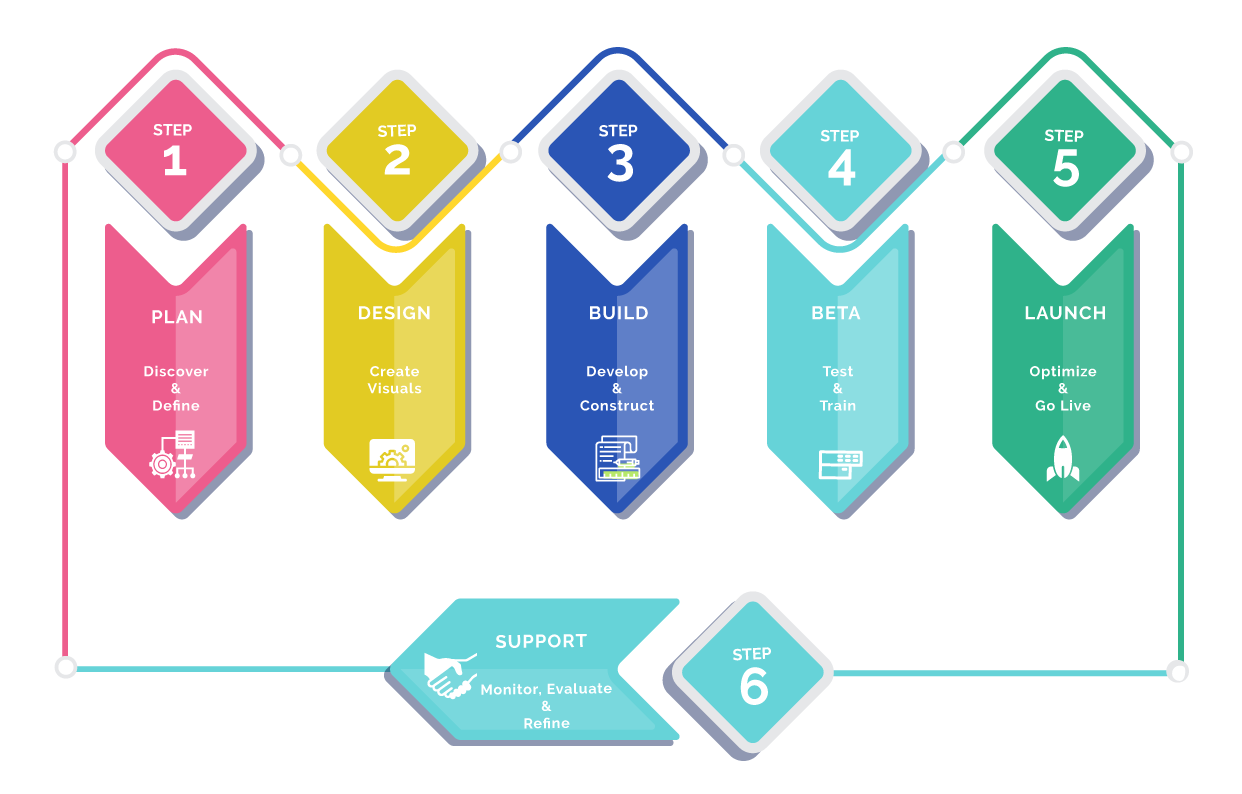 Developing an on-demand grocery delivery app can be smooth sailing if you have planned. Experts recommend writing a Product Requirements Document before proceeding. The primary development process is divided into six steps as shown in the image below:
How grocery delivery apps make money?
Each delivery app has its revenue stream. An on-demand grocery delivery app can generate revenues through various ways described below: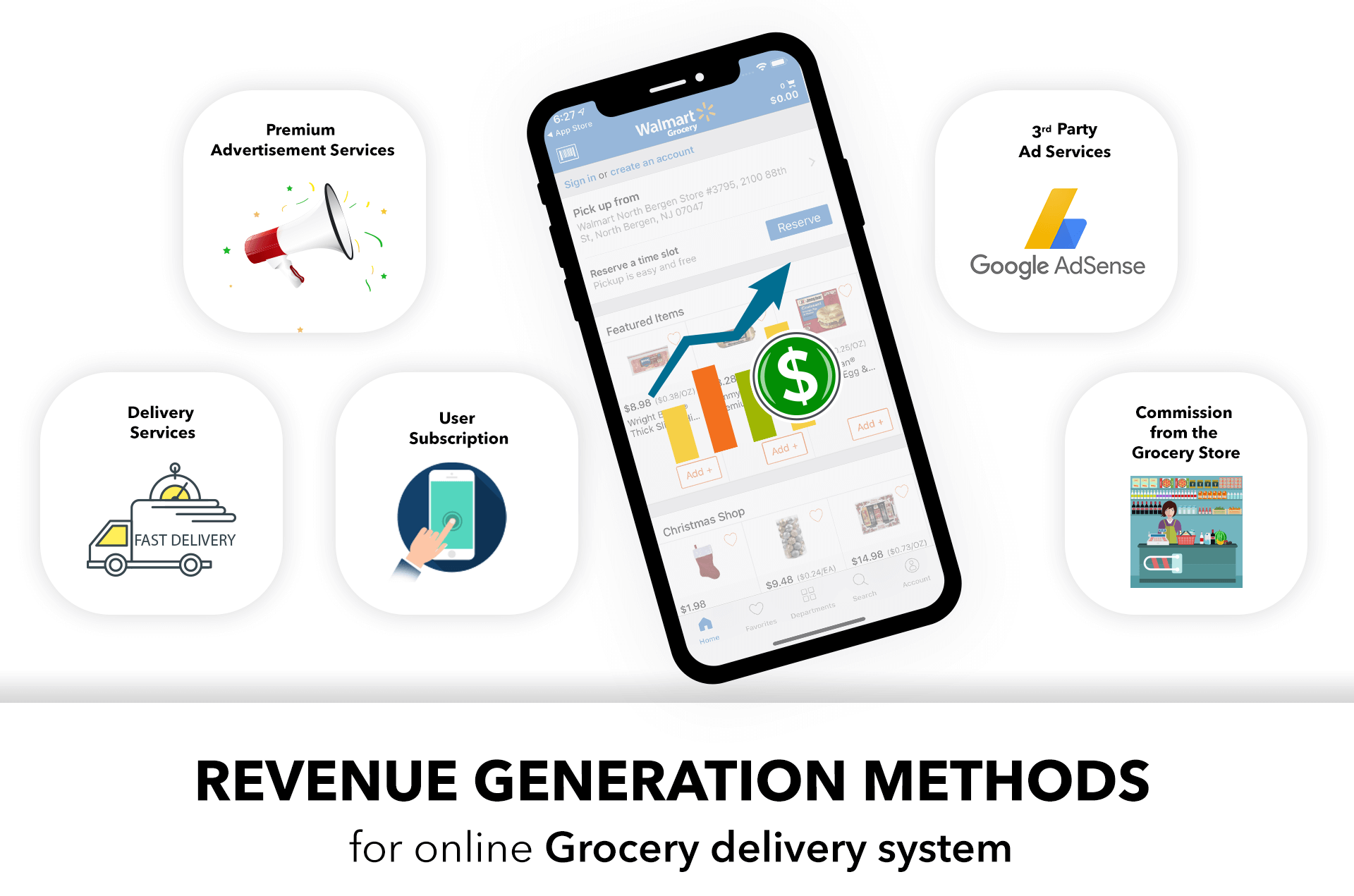 Upcharging for items
A platform owner usually charges higher than the actual price for some of the items.
Delivery charges
Most of the grocery apps charge extra for delivery service. However, they can offer free delivery to users located nearby.
Commission from orders
A platform owner can ask for a certain amount as commission to a grocery store owner for each order comes through the app.
Premium Advertising Services
Highlight a particular grocery store in the app and charge a certain amount for it. For a warehouse model, it does not apply.
3rd party ad services
Allow 3rd party advertisement services to post ads on the app.
Estimated Cost of On Demand Grocery App Development
Though it is not practically possible to estimate the total cost of developing an on-demand grocery delivery app, a simple app with standard features might cost from $10000 to $25,000. Remember, the total cost depends on many aspects such as the platform, features and additional functionalities.

Feature-wise timeframe
Customer Mobile App (iOS & Android Application) (30 days)
Store Admin Panel (PHP Backend Panel) (30-35 days)
Delivery Driver's Mobile App (iOS & Android Application) (35-40 days)
Super Admin Panel (PHP Backend Panel) (35-40 days)
API & Synchronization (30 days)
A Team of Experts
Indeed, you need experts who possess sheer analytical and technical skills in various domains such as app design, app development, UI/UX design, quality control, and maintenance. Hire a team of experts who have accomplished such app development projects in the past and have an in-depth understanding of new and latest app development tools and technology. You can hire a top mobile app development company that offers grocery delivery app development services.
Conclusion:
On-demand grocery delivery apps are in demand, and you should always start locally and gradually expand to multiple regions. However, developing such an app is a tedious and challenging task, if you do not have the right app developer. Also, the demand and supply ratio fluctuates randomly and so should be aptly scaled. There are no plethora of grocery delivery apps in the market yet, and it is a golden time for you to grab an opportunity. Keep your end user in mind and strategize accordingly to witness superior results. Address problems they face in their locality, offer solutions and you are ready to go.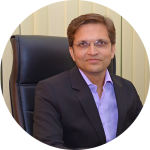 With in-depth knowledge in International Business Management and Information Technology, he can effectively craft business enhancement strategies and can skillfully untangle technical complexities. Writing about the new age technology and sharing his thoughts on the continuously evolving business trends keep him content.