How to Make a Real Estate App?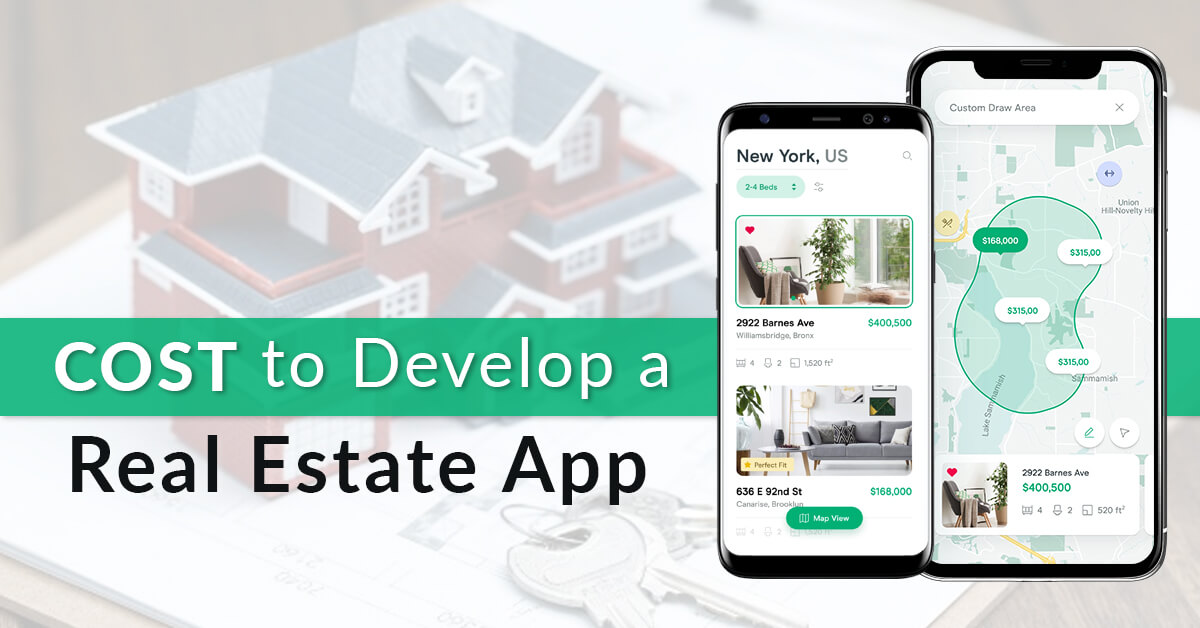 Real Estate has been more of a traditional industry with most of the work still done the old way. But apps like Zillow, Trulia, and 99 acres are changing the scenario. Tech has entered Real Estate, and the response it has got from the customers is overwhelming.
The cost to develop a real estate mobile app will range from $20000 to $30000, but will further vary based on the app developers you select and the technologies and features you opt to integrate in your app. The cost will increase with the number of features that you add to the app.
The Real Estate market will grow to $ 12.7 Trillion by 2022, and there is a big opportunity for Real Estate mobile apps in the segment. As is evident from the below infographic, 50% of home buyers found their next home online.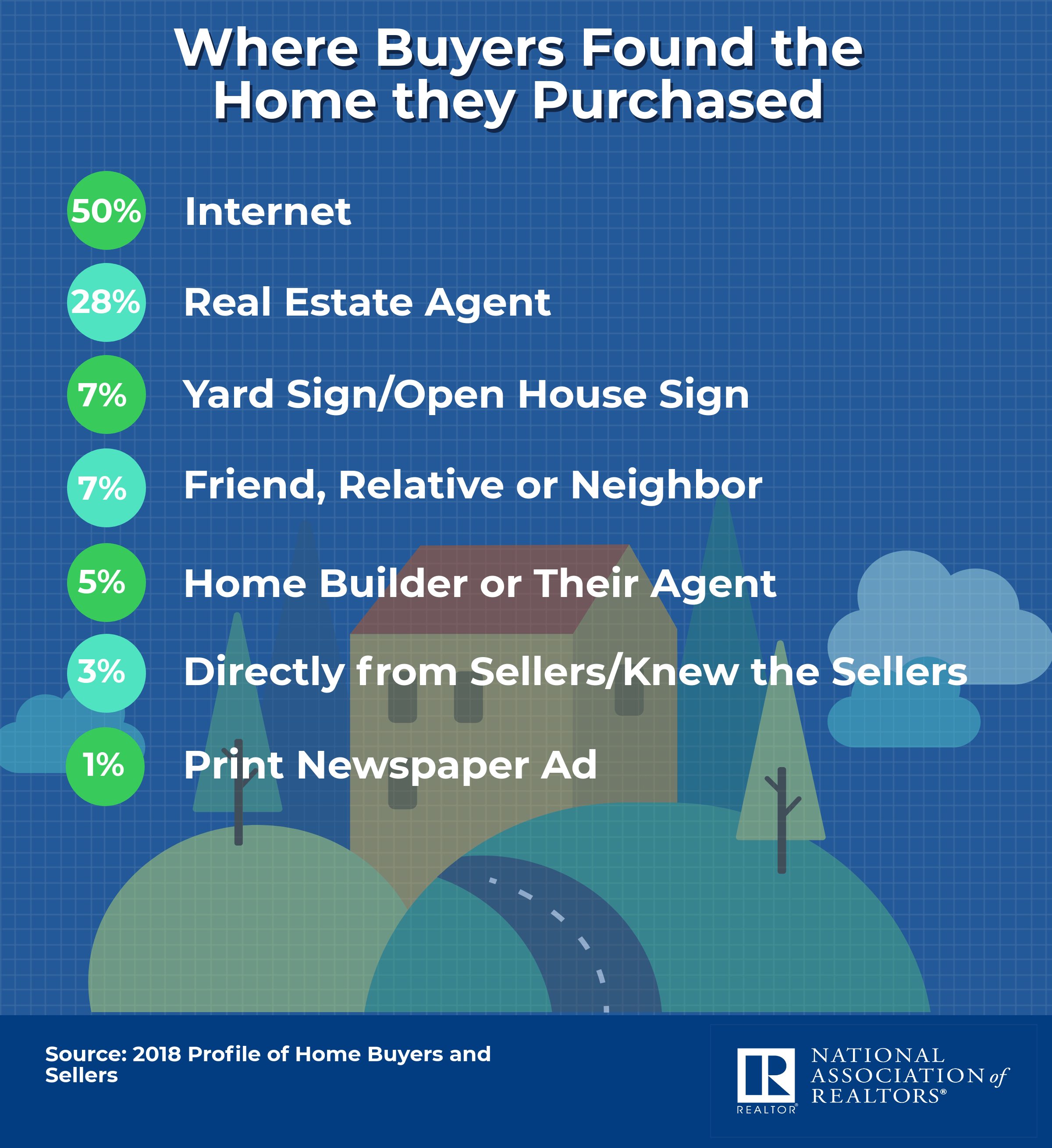 Types of Real Estate Mobile Apps
Aggregator Real Estate app
An aggregator app is a type of app that provides a platform for the buyers and sellers registered on the app. The role of the app is limited to providing necessary information about the listed properties to buyers and sellers; the mobile app acts as a marketplace.
Real estate company-specific application
This kind of app is developed specifically for a Real Estate Company. It contains all the details about the company's properties segregated according to various parameters like location, price, and date of completion.
Indoor navigation apps
These kinds of apps help in guiding the customer via indoor spaces like huge malls. Using the sensors already available in a mobile, the app can inform the customer about various details inside the enclosed space like the best restaurant and the location of washrooms and drinking water points.
Monetization models of a Real Estate aggregator app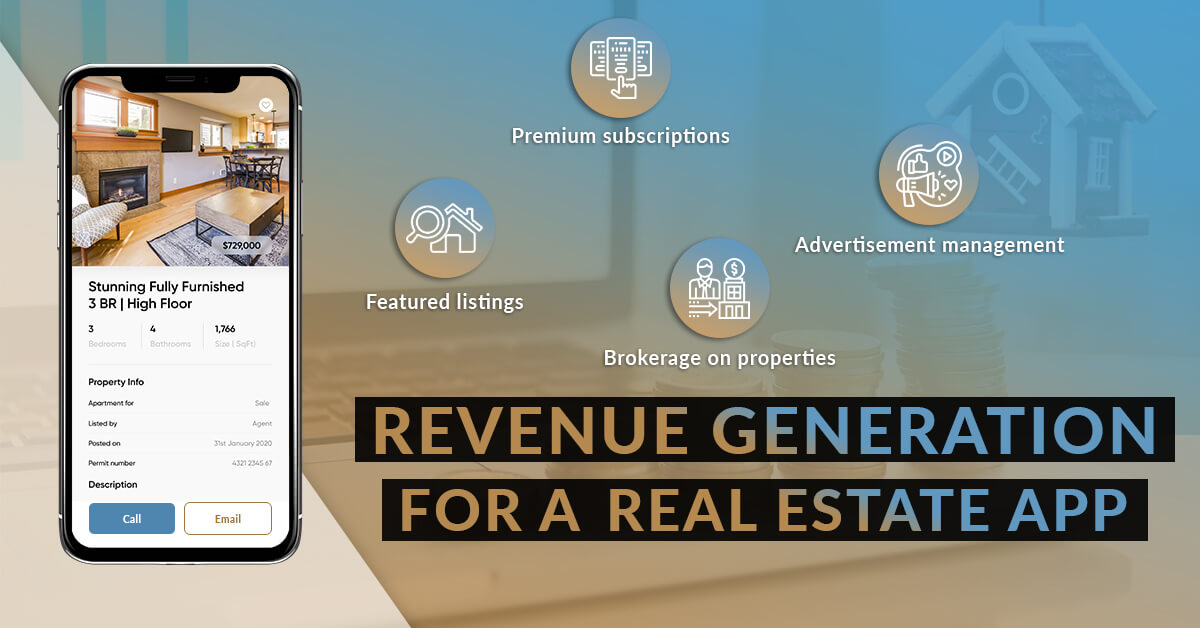 Advertisements: You can monetize your real estate mobile app by allowing ads on your app. You can have various service providers like interior decorators, and other related businesses, architects and furniture dealers interested in putting up ads for their services on your app. You can also sign-up for in-app advertisements to be shown to the user on certain spaces and sections in the mobile app.
Subscription packages for sellers: You can sell subscription packages to sellers which can include 10-15 listings for a month and other features that the basic sellers won't have access to.
Commission on sold properties: You can charge for a small commission from brokers. For eg, you can have a small percentage of commission from the broker for every property he/she successfully sells. If a broker has listed 15 properties on your real estate app, and out of that he/she has been successful in selling 5 of them through your app then the broker will pay the commission for those 5 houses.
Featured listings: Those sellers who want to list their properties on top can opt for featured listing services on your app.
What are the features of Real Estate Mobile App?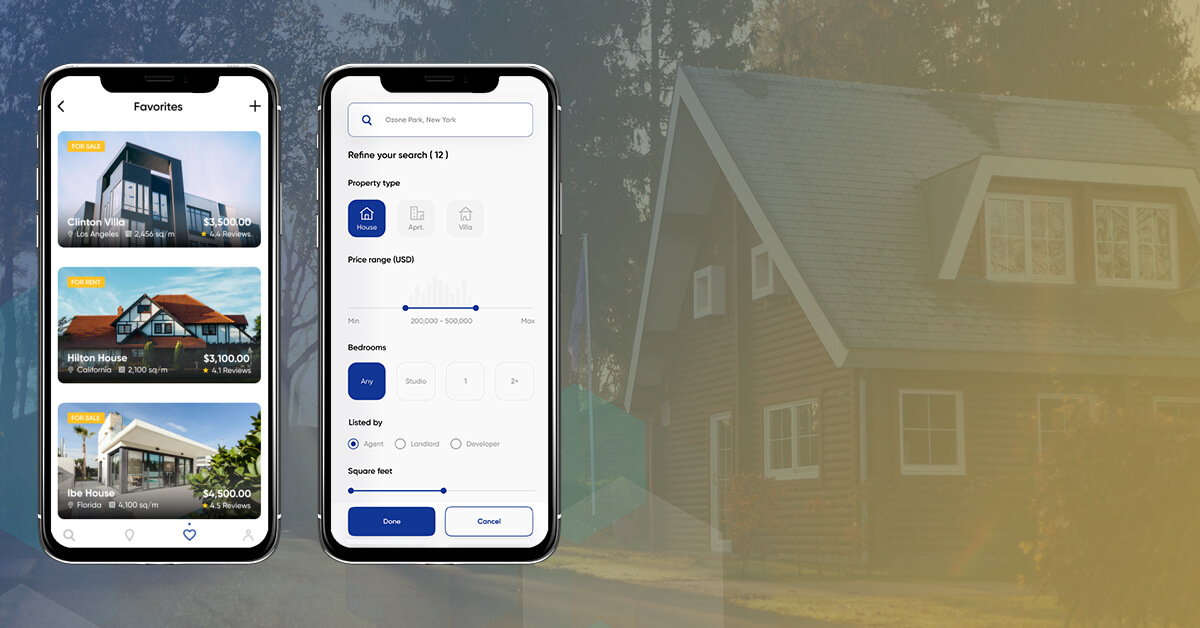 Let's have a look at the basic features which should be included in the Seller, Buyer, and Admin panel.
Basic features for the Sellers in a Real Estate App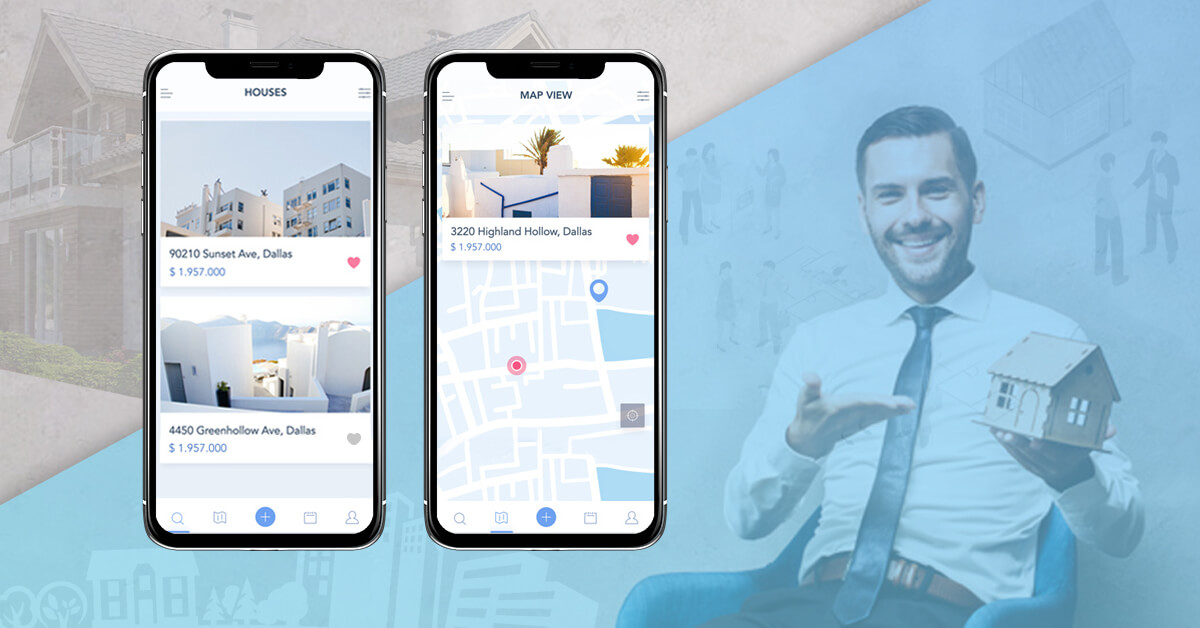 Let's have a look at the features which should be included in the Real Estate App for the sellers;
Seller Signup/login
Upload pics and other details of the property
View all the properties
In-app payment
Manage their profile and listings
Add Your Property for Selling OR Rent
Purchase subscription for listing properties
Basic features for the Buyers in a Real Estate App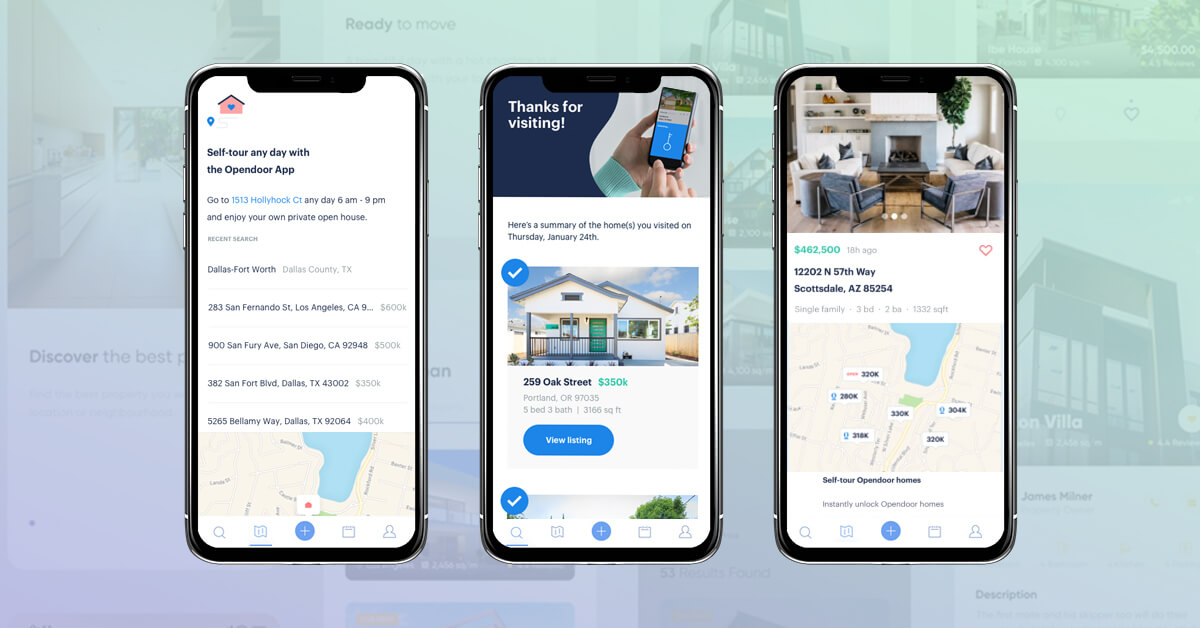 Let's have a look at the features which should be included in the Real Estate App for the buyers;
Buyer Register/Login
Search Property
Filter & Sort Property based on various parameters
List View & Map View for Property Listings
Get Details of selected Property
View/ Edit User Profile
Login to Social Media
Manage their profile
 View properties they contacted and their status
Basic features for the Admin in a Real Estate App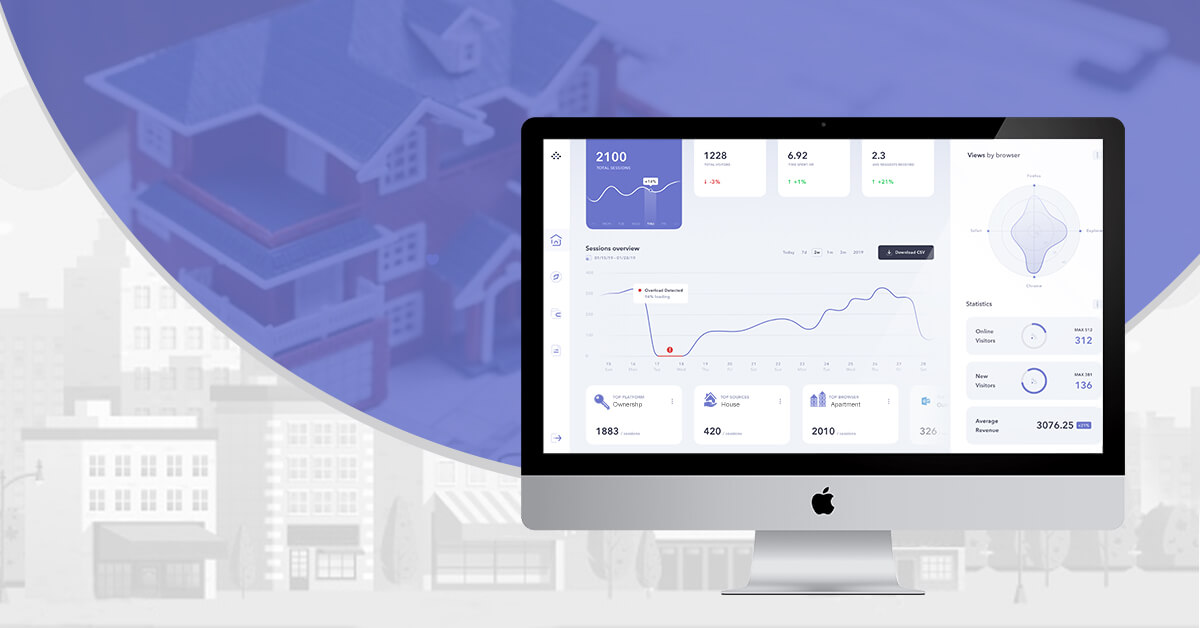 Let's have a look at the features which should be included in the Real Estate App for the Admins;
Various Reports
Manage the Buyers
Manage the Sellers
Manage the details in listed property
Add/Remove Property
Currency Converter
Customer support manager
Profile & Property Verification and activation as required
Managing user profiles and details
Manage Subscription Packages
Revenue Management
Advanced Features for real estate app development
Apart from the above listed basic features, you can include the following advanced features in your real estate app which will make your mobile app stand out from the competition
3d property view-A feature for the buyer
The 3d property view is an outstanding feature that allows users to get a 'feel' of the property without the hassle of visiting it physically. You can add this feature as a premium feature, available to only certain users.
Sharing property on social media-A feature for both buyer and seller
Users will be able to post the properties posted on your app on their social media. This would drive traffic on the app as more people would know about the property.
Loan eligibility and E.M.I. calculator- A feature for the buyer
Your app can help the user get an idea about estimated E.M.I. and down payment the person will have to pay based on varying terms for a loan to buy the property that the user would be interested on. You can tie-up with third parties like banks and other loan providing agencies for this to provide a more precise information. A button should be provided that explicitly asks for permission of the user regarding whether the banks should contact the user for further discussion on loan or not. Adding such a feature would ensure better with the user.
Geo-tagging- A feature for the buyer
Users would get push notifications whenever they pass by a property in which they have expressed interest in your app.
Integrating AR AND VR- A feature for the seller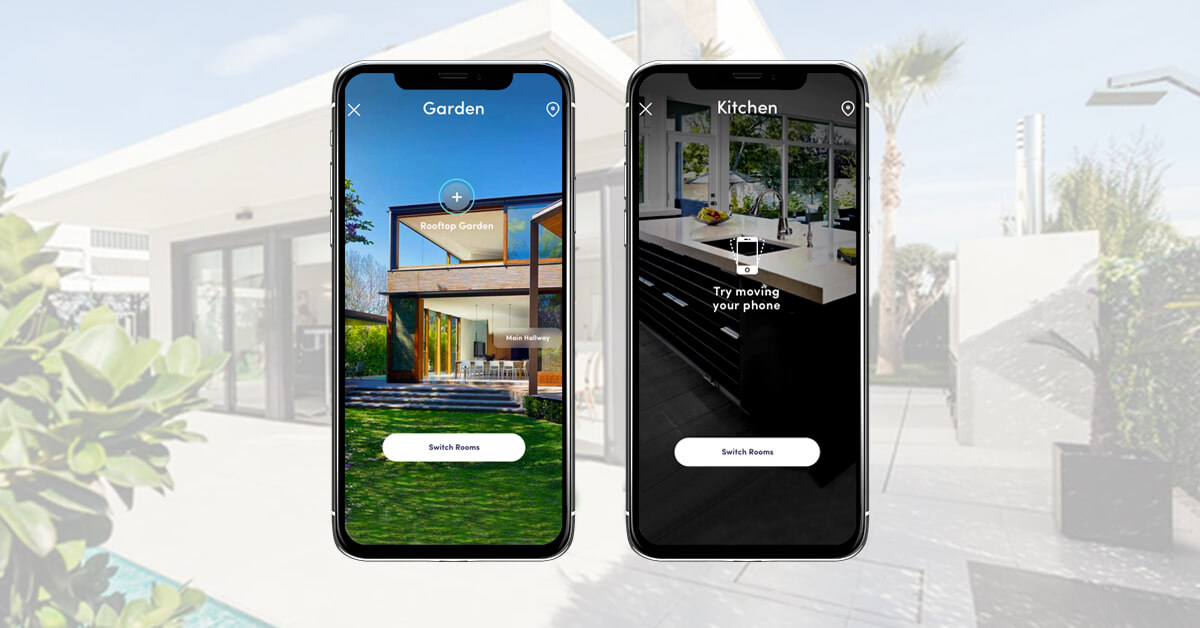 Using the AR and VR technology, the sellers can give a virtual tour of the property to the buyers. This feature will generate more qualified leads for the sellers and also waste less time of the buyer in viewing the property physically.
Give an idea about safety in the neighbourhood- A feature for the buyer
Security is a big concern for property buyers. Here you can help them in taking an informed decision by providing the data of crime in the neighbourhood over one year. You can get this data from the local police station.
M.L.S. (Multiple Listing Service)
Multiple Listing Service is a database of real estate properties that is maintained by professionals working in the real estate industry. Once the M.L.S. integration is complete, the leads generated on various portals maintained by different real-estate professionals will be integrated on a single portal. It helps the real estate professionals in providing their client with a much more massive database of available properties.
Technology stack required to build the Real Estate app
The following technologies can be used in building a Real Estate app
Payment Gateways: Payment gateways like visa, master card, and PayPal can be integrated with the app using solutions provided by companies like Braintree and Stripe.
Data Storage: The data can be stored on the cloud to make the process of storing data cost-effectively. We can use third-party service providers like Microsoft Azure and Amazon web services (A.W.S.).
UI/UX: Design of the app can be developed using Adobe UI/UX package,CSS, HTML5.
Coding & Platforms: We can use coding languages like Java, Kotlin, Python, , JavaScript, PHP, Swift to write your code.We can also use app development frameworks likes React Native, Flutter and ionic to cross-platform app development.
Analytics: GCP (cloud data analytics by Google) or Microsoft Analytics could be used to integrate data analytics into your app.
SMS and verification via phone and voice: Plivo, Bandwidth, and Twillo can be used to integrate verification through voice and phone via SMS.
Push notifications: Applications like Twillo, push.io, Firebase, Apple push notification service will help the developers in integrating push notifications to your app.
Realm, MYSQL, Firebase or CoreData: These will help in managing the list of saved properties.
Social media signup/signin: You will need to integrate various SDKs like Facebook SDK, LinkedinSDK, Google and Twitter SDK to include a social media sign up and sign-in option.
The team required to develop a Real Estate app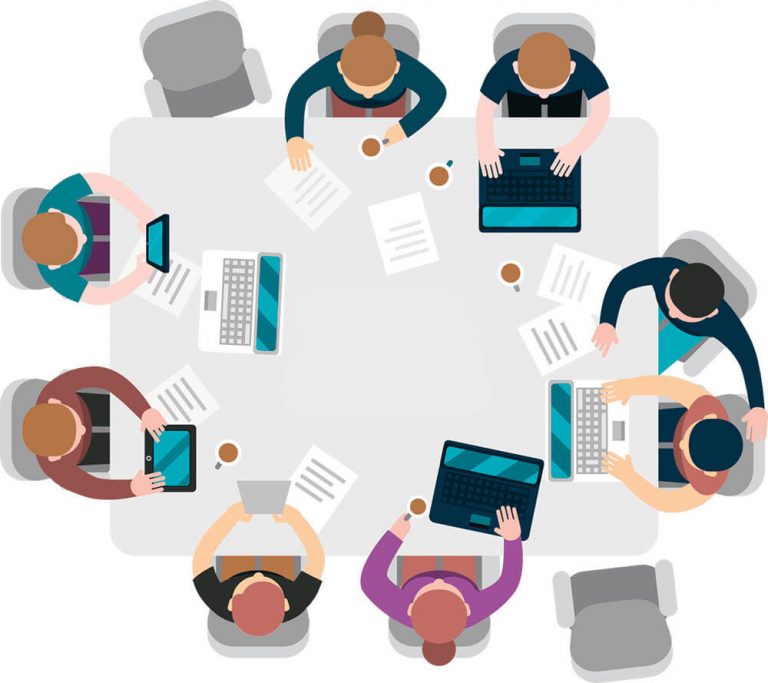 Developing a mobile app usually needs a team that consists of UI-UX designers, developers, Quality Assurance Engineers, Technical Team Leads and Project Managers involved during the different phases in the whole app development cycle.
For developing a basic app, you will require
• 1-UI and UX designer
• 1-Quality Assurance Engineer
• 2 – 5 developers
• A Project Manager
To develop an advanced app you will need a team of –
• 3-4 Team Managers
• 3-Quality Analysts
• 2-3 UI/UX designer
• 6-9 developers
• 1-Project Manager
How much does it cost to build a Real Estate app
App development cost for a business solution varies from company to company depending on the features & technologies choose to integrate into your app and the country from which your app development team operates.
Let's have a look at how the cost range for various countries matter based on the location of the app development company you look to partner with:
If your app development team is based in the USA, the cost ranges from

$70-$170 per hour

.
 In app development cost in Europe cost ranges from $80-$170 per hour.
 In Australia and Canada the average cost of app development varies from

$50-150 per hour

.
 In India, it has been spoken as one of the most cost-efficient countries for app development and here the cost ranges from $25-$80 per hour.
With better insight into the real estate app development cost in various countries let's now check how much it will cost to build one.
A basic app will cost anything between

$30,000-45,000

An advanced app with capabilities like a 3D view of the property, Loan eligibility, and E.M.I. function, Geo-tagging, Integration of advanced techs like Augmented reality and Virtual reality will cost you more than $60,000.

Why choosing an expert app development partner is essential?
Deploying the services of a trusted app development partner will ensure that you build that perfect Real Estate app. With experience comes expertise and working with a good service provider in the industry you get the best service. Building a good quality real-estate app takes a lot of expertise, and you should look for an experienced app development agency that can provide you with the necessary resources and post-development support.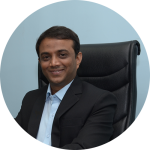 An enthusiastic entrepreneur, interested to discuss new app ideas, rich gadget tricks and trends, and admires signature tech business styles to readily embrace. He enjoys learning most modern app crafting methods, exploring smart technologies and passionate about writing his thoughts too. Inventions related to mobile and software technology inspire Ashish and he likes to inspire the like-minded community through the finesse of his work.