How much does it cost to develop an E-learning app?
Are you planning to develop an E-learning app like Byju's? Then first, you must get into the nitty-gritty of details before you delve into the fascinating world of digital education. E-learning has emerged as a big opportunity for educators, and E-learning mobile apps are disrupting the traditional model of learning across the globe. Here we'll help you understand E-learning apps and the factors considered for developing one for your abode of learning.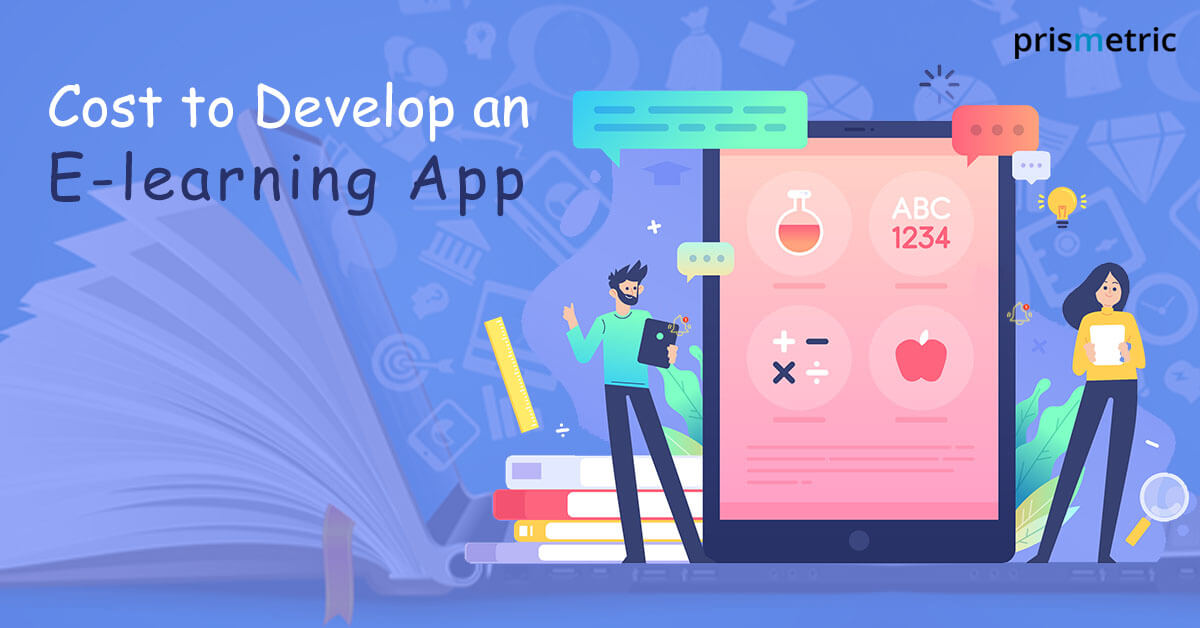 What is E-learning?
E-learning is a simple, location-independent form of learning which uses electronic media as the technology, facilitating fast and widespread dissemination of knowledge.
With internet accessibility spreading to every nook and corner of the world, e-learning has been able to spread its wings. In the past, you had to go to an institution to study. But, at times you were not able to due to unfavorable weather, broken roads, the institute was far away from your place, you opted for a course to upgrade your skills and knowledge at work.
E-learning has helped millions of learners by breaking these barriers. With E-learning, access to knowledge is not bound by location or time as we have entered a new era. And, students or enrolled users can learn at their own pace from the comfort of their homes.
A Brief Overview of E-learning
According to a report by Technavio, the global E-learning market is set to grow at 17% CAGR creating an incremental growth of $131.93 billion.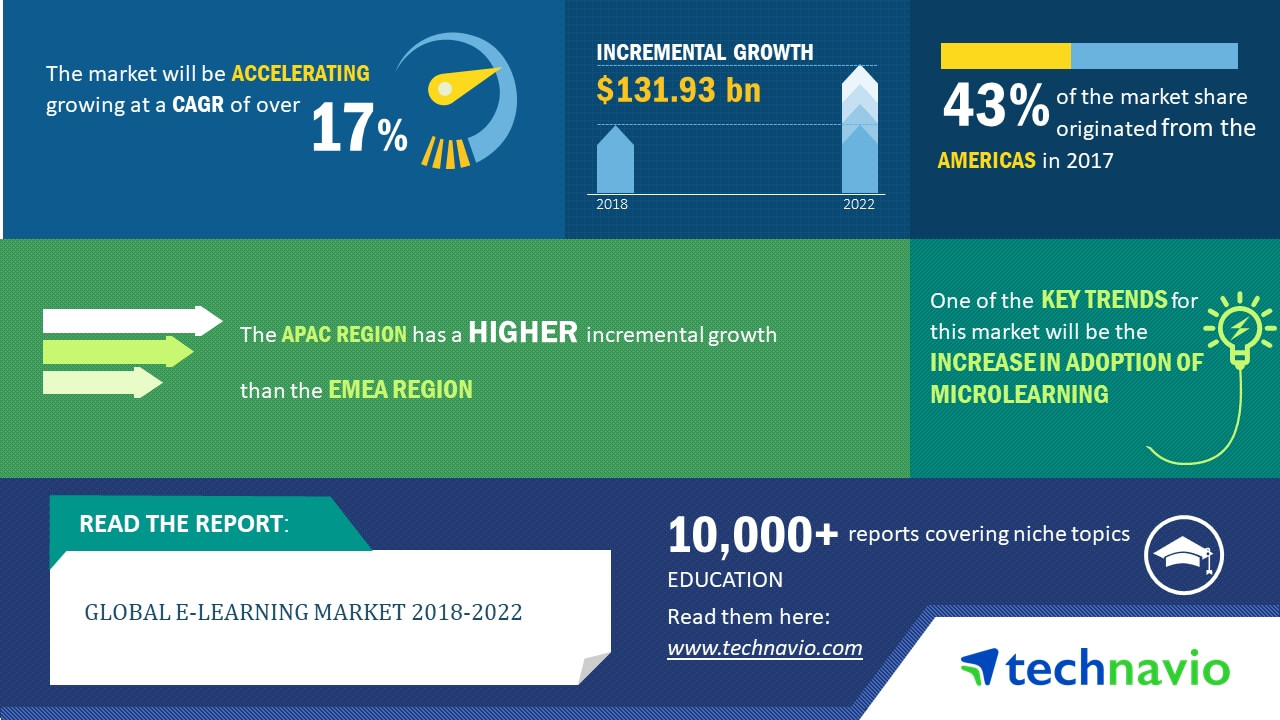 The physical presence of the tutor has ceased to be a necessity now and catering new dimensions in learning. With the entrenchment of cost-effective data services and IT hardware, the Education sector is showing unprecedented growth. This growth provides an enormous trove of opportunities to educators.
Flexibility in allowing the users to learn at their own pace is going to be the biggest driver in the phenomenal growth story of E-learning. Mobile devices are acting as a catalyst in this growth story; learners are becoming more comfortable regarding the use of smartphones and tablets as learning devices.
What is the Need for an E-learning mobile app?
Advantages of E-learning over traditional learning methods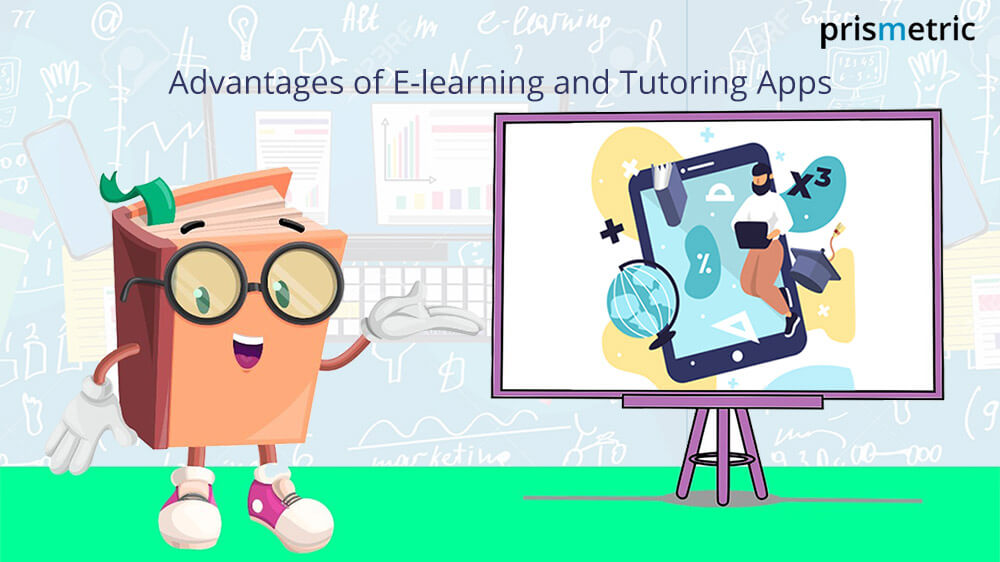 E-learning mobile apps give freedom to users by allowing them to delve into the learning content via podcast, videos, and other mechanisms.
E-learning mobile apps allow the users to learn at their own pace, and if they do not understand a concept, they can repeat it.
E-learning apps enable better user engagement leading to higher completion rates and retention rates as opposed to conventional teaching methods.
Students can collaborate and have a more participative learning experience.
The E-learning mobile apps allow the parents to keep track of their ward's progress. A company's management can also track the performance of their employees.
Types of E-learning Models and Approach
Synchronous E-learning
In the Synchronous E-learning model, there is real-time communication between the tutor and the student. This communication can be a virtual classroom or a webinar wherein the tutors instruct from their premises, and the students connect with the tutors through the app. Doubts and questions can be solved instantly, and students can collaborate with the other students as well based on the features provided. Synchronous E-learning provides the learners with classroom experience from the location of their comfort.
Examples of Synchronous learning:
Virtual classrooms
 Shared whiteboards
 Scheduled online examinations
Asynchronous E-learning
Asynchronous E-learning does not require the virtual presence of the learner and the tutor. In this mode of E-learning, the tutor or admin uploads the course material and the learners' progress at their own pace. This mode allows more liberty to the tutor as well as the learner to continue their activities without being directly dependent on the other with aspects regarding respect time and availability.
Examples of Asynchronous learning:
Self-paced courses
Message boards
Discussion forums
What are the monetization models for E-learning apps?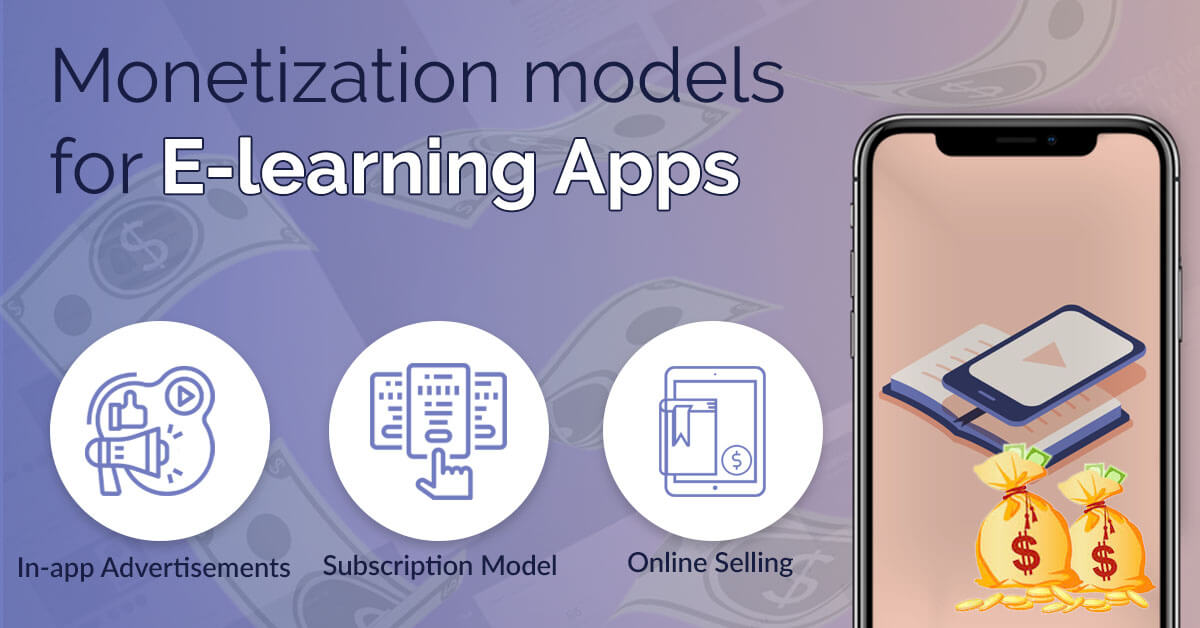 Typically three main types of monetization models can be used for E-learning apps.
In-app advertisements
A popular way of monetizing your E-learning app is allowing for in-app ads. This method of monetization ensures that the app can be made available for free to users, which often leads to rapid propagation of the app among users. The ads should be relevant to the audience so that they do not come across as being obtrusive.
For example, you can opt for ads related to supplementary course materials from Amazon, or you can allow ads from reputed institutions which provide courses related to the content you are offering.
Subscription model
A basic app is available to all the users free of cost in this model and marketed as a freemium product. This approach ensures that they can get a better idea about the features of the app and decide whether it is the best fit for them and which subscription model to opt. Alternatively, you can give the full-featured E-learning app for free to use for a specific number of days. Another possibility is that you can allow the users to use certain features of the app for free and ask them to pay for premium features.
For example, you can allow app users to access the readable material for free; but, if they want to watch the videos, interact with the tutor, or want to download any material, they will need to pay. Another idea is to allow the users to check the course content by granting them access to the first few lessons for free but asking for payment for the other lessons in the module.
The idea is to make the user more comfortable with E-learning. Once the user gets hooked onto the free version of the app, the premium version is gently pushed. It can include features like getting your doubts cleared by instructors, choosing your favorite instructor according to the subject, having a broader range of learning history, early bird access to new courses launched and other benefits.
Online selling
An app owner can integrate in-app purchase of courses and materials that are made available either online or offline. The users purchase their favorite courses and pay only for those courses in which they are interested. To hook the users on to the app, you can include a feature which allows the user to view about 20% of the content and then take a call on buying the material.
For example, the user can view about 10 min of video content out of the total 45 min, and if interested, then the user can opt to buy the content. The app can have a security feature, which allows viewing the course material only on the app and not anywhere else; this will prevent piracy of the learning material.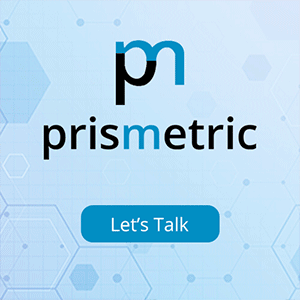 Which features should be included in your E-learning app?
Some basic features required in the educational mobile app accessible to various user roles:
Features for Student or Learners in E-learning App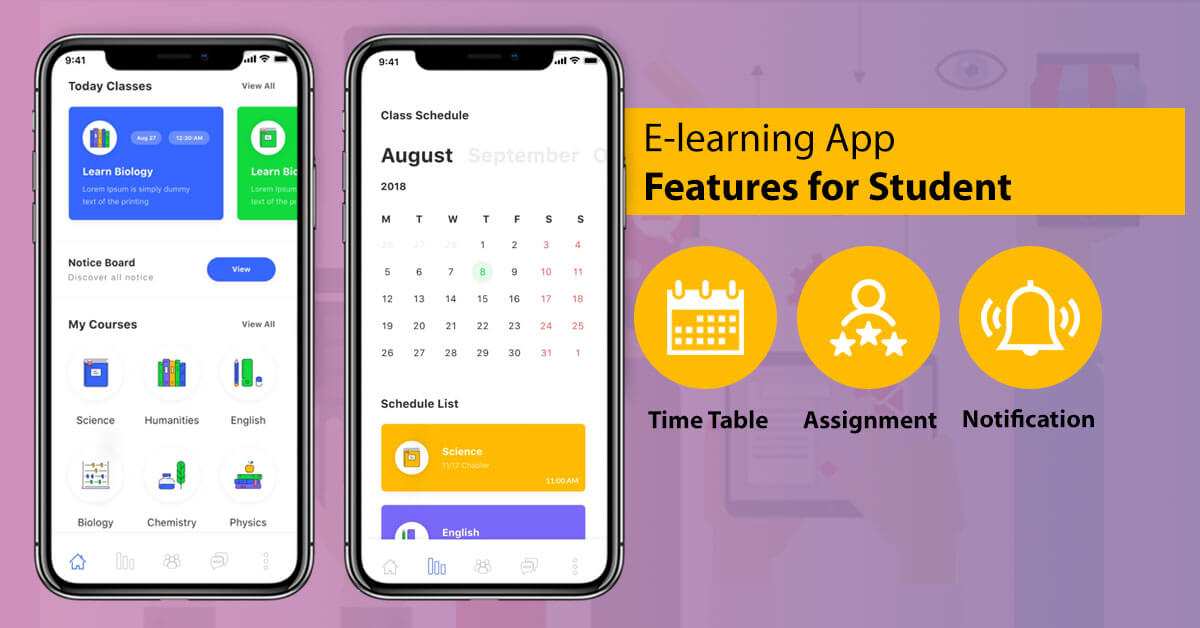 Easy user integration with easy registration and easy profile management
Ease of searching and choosing the subject/course
Clarity regarding subscription plan
Search function to select the tutors
Quiz module for testing knowledge
Learners should be able to post questions and get answers from tutors
Include Mock tests which allow the learners to assess their ability
Users should be able to pay quickly for courses in which they are interested.
Learners should receive alerts regarding classes and response from tutors for their doubts posted
Learners should be able to chat with tutors to clear their doubts
Learners should be able to track their progress and performance through a personalized report generated. As an extended feature, the functionality to aid them in identifying repetitive mistakes can also be added.
Features for Tutors in E-learning App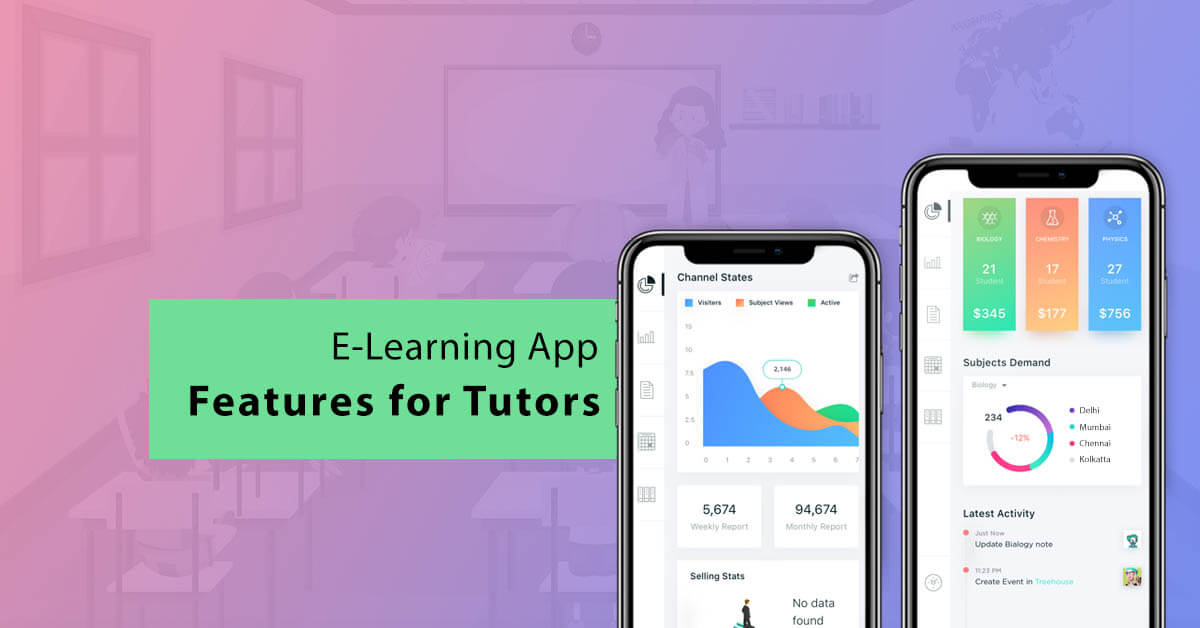 Tutors can register and manage their account details
Tutors should be able to modify and upload the content easily
Tutors can receive notifications regarding questions posed by students and clear their doubts
Tutors can teach in real-time, and a screen switching mode should be made available in the app so that they can switch from laptop to whiteboard as per the requirement of the study material. For instance, Photoshop cannot be taught on a whiteboard; it needs access to the tutor's laptop screen.
 Tutors should be able to receive payment from students/ your company quickly.
 Tutors should receive alerts regarding questions asked by students or parents
Tutors should be able to chat with students and parents
Features for Parents in E-learning App (Applicable in some instances for students)
Student's Progress tracking
 Student's Attendance tracking
Student's Performance tracking
In-app chat with tutors regarding the student
Check assessments of the student
 Manage course subscription for the students and in-app payment feature
 Get alerts from tutors and admin
Features for Super Admin panel in E-learning App
 Admin should be able to manage learning sessions
Admin can manage subjects for various courses
 Admin can manage subscription packages and credits for users
Admin can manage badges
Manage tutor payment based on the decided terms of remuneration
 Manage Users and their roles
 Manage and monitor the chats and discussion forum if provided
 Manage Student Information System
 Manage questions and notifications to ensure it reaches the right audience
Manage the content uploaded by tutors or upload the various forms of content through the CMS integrated

Advanced features which can be included in an E-learning app
Leader board
Getting the competitive mode "on" is an effective way of motivating the learners to perform better. An easy way to do this is to add the leader board feature in your E-learning app.
In-app payment of courses
Learners should be able to purchase various courses and other training material from the app without having to move out of the app. You have to make sure to include multiple options of payments in your app based on the courses and the materials. This inclusion will have a positive impact on your sales.
Promote Interactive learning
Interactive concepts should be incorporated into the app. This addition can include an activity, game, or exercise in which active involvement of the user is essential. Such engagement will help in sustaining the interest of the learner for a more extended period. The inclusion of some of the latest technologies like Augmented and Virtual Reality will ensure the delivery of a more insightful knowledge and information.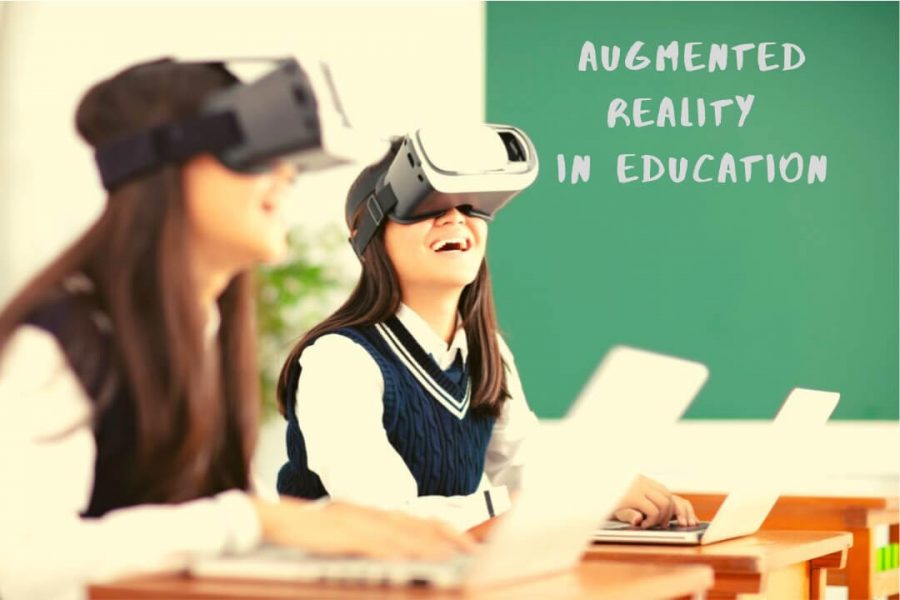 Video streaming
Integrating this feature in your app will drive the user engagement upwards, as the learners will be able to connect with the tutors in a much better way by attending live classrooms. The video feature will prove helpful in clearing their doubts much faster.
Collaborative learning
Your E-learning app should have a feature that allows easy file sharing between different learners and also among learners and tutors. This feature will enable the learners to easily exchange notes and other documents so that they can solve their doubts quickly. Along with this, a feature allowing discussion in a forum, wherein users taking the same course can easily connect with each other, share ideas, and collaborate to learn. The posts in the discussion forum should be moderated by the admin to avoid misuse of the forum, and the users should receive notifications whenever something new is posted.
E-learning analytics
Incorporating E-learning analytics in an app will provide invaluable insights to the learners and regarding the areas where they need to improve. For instance, a student might be good at solving math problems, but it won't be beneficial if the time taken to solve the math problems exceeds the permitted time.
Analytics help in reducing the users drop out ratio, improving training material according to user's preferences and give the instructors a chance to intervene where the learner is facing difficulties in a particular concept.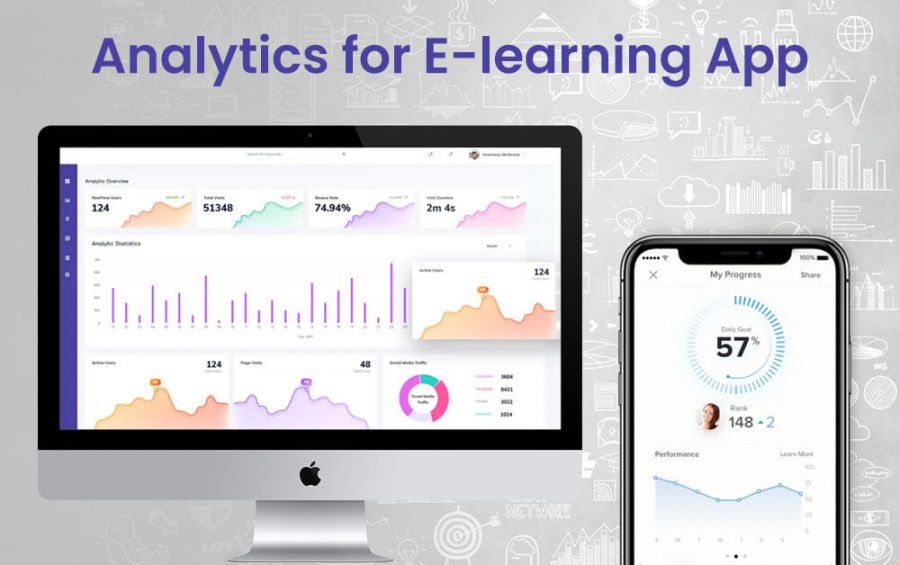 The analytics is directly linked to various performance metrics like the time spent on the E-learning module, test results of the module, learner progress ratings, and other measurable factors.
From a business perspective, analytics help in retention of the customers, as the institution can cater to the needs of their learners in the area where they are facing difficulty.
Also Read: How could Mobile Analytics show the Path to a Successful App?
Content Management
Content is the main selling point of any e-learning app. Integrating a content management system will efficiently aid you in keeping the content of your educational app updated and catering to the needs of the students.
Customer Support
It is essential to listen to your customers so that you know where your app needs improvement. The complaints of your customers can be handled in a better manner if your app has in-app customer support. Hence, our suggestion is to integrate CRM (Customer Relationship Management) system in your app. The FAQs can be answered by a bot to reduce the costs of hiring a human customer service agent.
Gamification of learning
Gamification of the learning process has successfully proven to improve the involvement of students and employees. See the below stats to look at the mind-boggling numbers clearly depicting the benefits of gamification.

Push notification feature
Your e-learning app needs to communicate with the learners in order to keep them updated regarding upcoming classes and other updates in the course content. Imbibing a push notification feature can help in achieving this goal of your app.
Technology Stack required to develop an E-learning app
Your E-learning app will need the following technology stack to function smoothly.
Cloud Data Storage: Data will be stored on cloud services like AWS.
Database: Various tables will be created, and the details entered accordingly. Eg: MySQL
Frontend development: The development at the front end can be bifurcated based on the type:
Frontend iOS Development: Swift, React Native
Frontend Android development: Android studio (Java), React Native
UI/UX: This will include each and every aspect of design right from designing the wireframes to the related images and icons to drafting the perfect user experience. Eg: CSS, HTML for webpage designs & Photoshop, Adobe Illustrator, Sketch for Mobile applications
Analytics: Based on the level of analytics to be integrated, you can opt accordingly. Eg: Google Analytics
SMS and verification via phone and voice: These services can be integrated to provide SMS notification and verification services. Eg: Nexmo, Twilio
Email Management: You can manage everything related to email right from registration to resetting passwords to communication for every aspect. Eg: Mandrill, Sendgrid, Mailjet, AmazonSES, and Mailgun
Augmented Reality and Virtual Reality: AR and VR technologies are among the trending ones that have improved the engagement and provided a better understanding about various aspects to the learners improving the overall experience of using the e-learning app as a user.
Payment Gateways: To be used for providing efficient in-app payment methods. Focus on integrating the most common as well as multiple payments to make the payments so that the user can opt the most convenient one. Eg: Credit/Debit Cards, e-wallet, PayPal, Net-banking, Braintree and Stripe
Streaming video: Video streaming feature can be integrated by using services like Agora.io, RTMP, webRTC
The team required for E-learning app development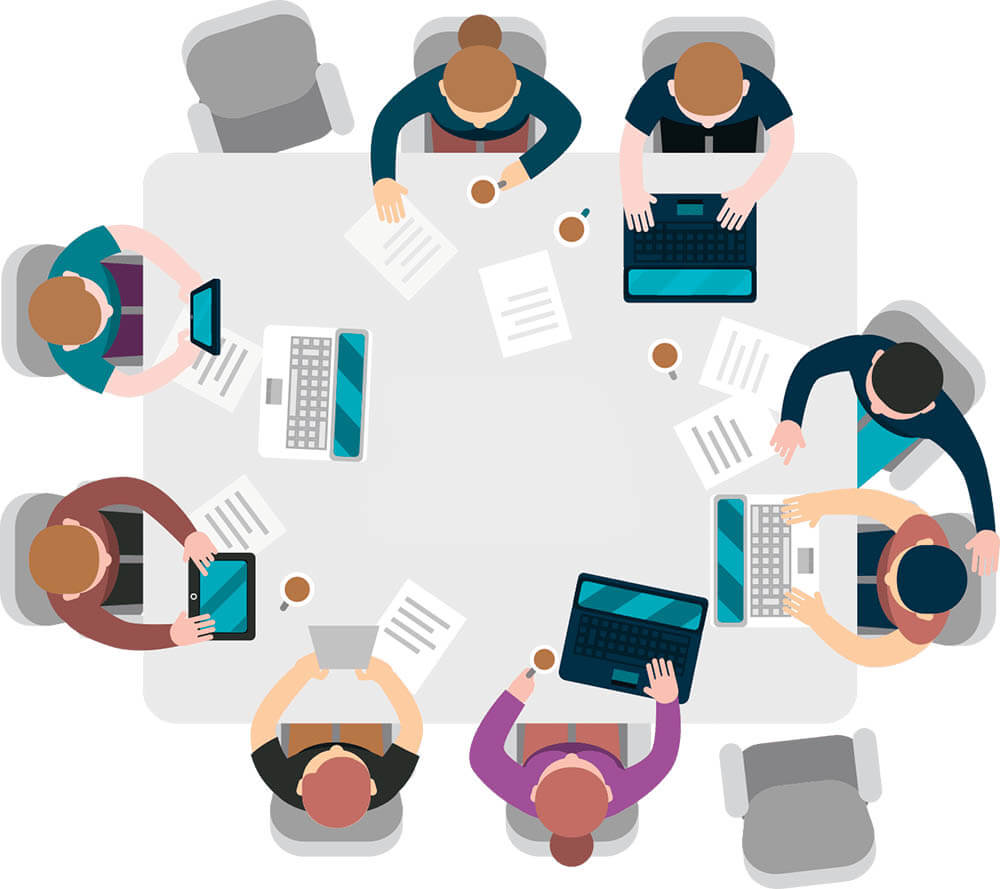 The E-learning app development team generally consists of
A Project manager
UI/UX designers (1 for the basic app, 2-3 for a complex one)
Team leaders (1 for the basic app, 3-4 for a complex one)
Programmers (2-3 for the basic app, 5-6 for a complex one)
Quality analysts (1 for basic app 2-3 for a complex one)
How costly is it to develop an E-learning app?
The cost of developing an E-learning app depends on various factors like:-
 The complexity of the app
The number of features you want to integrate into your app.
 Wheather Native or hybrid app and other factors related to app development.
 Depends on the number of third-party APIs that are to be integrated.
The country from which you are getting your app developed.
In North America, it will cost you $100-$250 per hour.
In Europe, it will cost you $80-$180 per hour.
In India, it will cost you $18-$50 per hour.

Here is a rough idea about the hours it will take to integrate certain functions
User Login
User login integration can take up to 60-70 hours (Signup and login screen integration in front end and backend web services). Tell your developer to integrate social login. This will improve the UX by reducing the time to log in.
Payment integration
Integrating different payment gateways like net banking, wallets, credit/debit cards, PayPal, and other modes of payment will take 80-90 hours (for normal payment gateway integration with backend in case of escrow payment gateway it takes more time)
Chat
Integrating chat into your app can take up to 250-300 hours (for screen navigation and socket coding in front end and backend). In addition to normal chat, chatbots can also be integrated, which takes additional time.
Push notification
Integrating standard push notifications into your app will take around 40-50 hours, depending on the requirement.
Offline mode
In this feature, the user will be able to make the learning material available in the offline mode. This will ensure that the user can utilize the contents even in the absence of the internet. Integrating this feature into your app takes 150-200 hours. Time depends on the features required; building a standard feature requires the mentioned time.
Database Integration
MySQL can be used for database integration.
In-App Advertisements
Integrating advertisements into your app can take 50-60 hours.
Video streaming in real-time
Real-time video lectures are the norm today. If you want to integrate this vital feature in your app, it will take around 150-200 hours to integrate this feature. Remember that the above figures are just estimates, and will vary according to the complexity of the app. For example, the app cost would skyrocket if you want your app to support millions of documents and video uploads or if you want to integrate AR and VR capability into your app.
While a simple app with basic features will cost you around $16000-$20000, a complex app with all the bells and whistles can go up based on the features you opt to integrate.
Along with the development costs, you will need to take into consideration certain post-development costs, like Bug fixes, App Store publishing fee, emergency app maintenance fee, and app hosting fee.

Why choosing an efficient app development partner is essential?
You will need a professional mobile app development partner to aid you in realizing your dream of developing an excellent E-learning app. A partner who has a good reputation in the field of mobile app development and has a robust team which will ensure that you do not have a headache while developing the app.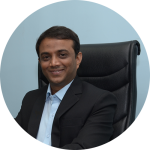 An enthusiastic entrepreneur, interested to discuss new app ideas, rich gadget tricks and trends, and admires signature tech business styles to readily embrace. He enjoys learning most modern app crafting methods, exploring smart technologies and passionate about writing his thoughts too. Inventions related to mobile and software technology inspire Ashish and he likes to inspire the like-minded community through the finesse of his work.