How Mobility in Education Drives Smartness in Students – Revealing Some Innovative Trends
Education has always been one of the prominent beneficiaries of technology. Distance learning via virtual classrooms and web conferencing and smart classes by setting up digital classroom environments are among the celebrated technology-aided learning concepts. Mobile devices (Smartphones and tablets) are the next big thing in education and the foundation for the same has already been laid. What are the inspiring factors?
The trend of kids carrying heavy school bags has begun to lose steam.
People from all age brackets (including school and college students) are super-addicted to mobile phones (how about using these devices constructively).
'Enterprise mobility', the concept of employees working out-of-premises, inspires education sector to follow the suit.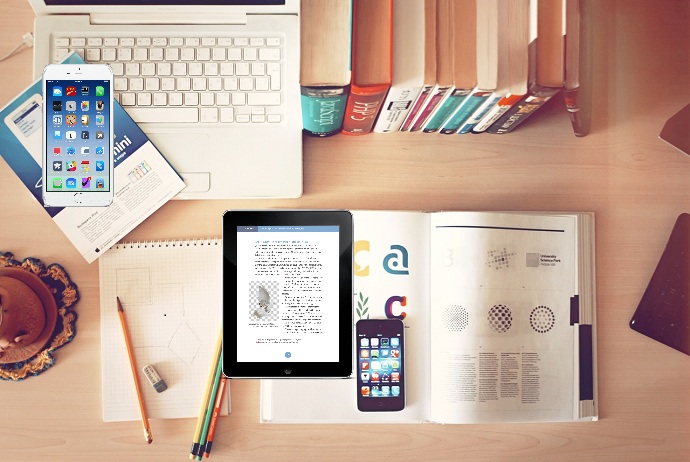 Putting these pieces together, you get a clear picture of how mobility in education aims at building a smarter generation. Find out how it is being done.
Schools Shrinking to Mobile-size
Why restrict the learning time to only a few hours when students may stay well-connected with teachers and course materials throughout the day? Mobile connectivity makes it possible for students to be in schools virtually all the time and at every place, they go to.
Engaging Learning Formats
Text-based learning has never been appreciated. With access to smartphones, students can instantly create or refer to power point presentations, images, webinars, videos, podcasts and other highly engaging learning resources.
Carrying Education Tools
One Smartphone packs multiple education and learning tools like dictionaries, calculators, document scanners, timers, language translators, vocabulary databases, digital whiteboards and what not.
Reducing the School Bag Burden
A single mobile device can pack in all course-related notebooks, textbooks, learning materials and assignments, automatically relieving the learners from annoyingly heavy school bags (Apple's iPads have already replaced textbooks and other old-school learning modes at many schools and campuses globally).
Flipped Classrooms
One of the nicest ideas is to send recorded lectures to students on mobile devices (for reference at any point in time) and to free up the classroom time for students-teacher interaction and debate. Doesn't it serve the dual purpose so fabulously?
And the Whole New Crop of Mobile Apps
Mobile applications are revolutionizing every aspect, from health and lifestyle to entertainment and business. Education not being an exception at all leverages hugely from a variety of apps that facilitate students as well as teachers and parents alike. Some examples include:
Download and read instantly the books from your favorite authors at any point in time. iBooks from iOS and Google Play Books apps are the popular ones.
Apps like Dropbox provide an easy way for students to store and share their files, documents, videos and other reference materials and also to access them from all synchronized devices like desktops, tablets and mobile phones.
ClassDojo and many other similar apps allow teachers to build interactive communities with students and their parents.
A number of gaming apps incorporate quizzes, riddles, puzzles and other interesting ways of fun learning.
Microsoft Office 365 ProPlus, Google Play for Education and Apple iBookstore are other initiatives in this direction to extract the most out of mobility in education.
Some Additional Aspects at a Glance
Mobile technology promotes self-paced learning, allowing students with different calibers to learn things at convenience pace.
It also extends the reach of quality learning to rural and far-off places, much better than computers.
It enhances better teacher-student and student-student collaboration which boosts interaction and involvement.
Today the world has reached such a juncture where logging into Google and Yahoo is possible without using password. The day is not far when mobility would be a permanent entity in learning at different levels. And, the generation benefiting out of it would turn out smarter than today.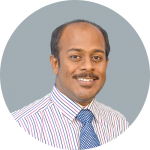 The world is now very much compact, we call it Global Village as a result of digitization and this impresses him! He likes to explore the nooks and corners of the incessantly modernizing world and marvel technologies. His passion for digital trends taught him the knack of reaching the huge digital mass to find business opportunities instantly. He writes articles about digital, technical and marketing tactics for business enhancements.