From iPhone OS 1.x to iOS 9 Beta: How Apple's iOS has Evolved Since 2007
Apple iOS – that powers the incredibly popular iPhone, iPad and iPod Touch – has always come with something new and better in each of its versions. From iPhone OS 1.x (it didn't get its name until the iPhone SDK was released in 2008) to iOS 9 Beta, the Apple OS has traveled a long journey of success and criticisms. Here is an overview of all iOS versions to let you have an idea as to what the Operating System was when it was first released and how did it shape over the years.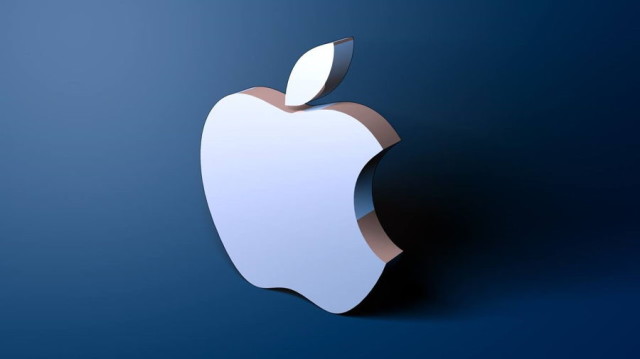 iPhone OS 1.x
It was Apple's first iteration of touch-centric mobile OS. On its initial release in 2007, it had no official name and Apple simply stated that iPhone runs a version of desktop operating system, OS X. With the release of iPhone Software Development Kit (iPhone SDK), it was named as iPhone OS. The key features of iPhone OS 1.x are:
–  Multi-touch operation
–  Faster and intuitive mobile functions
–  High speed Internet
–  No wireless iTunes syncing, 3G, external memory card slot or stereo Bluetooth
The later iterations of iPhone OS 1.x saw major improvements and new additions like customizable home screen, location awareness, international keyboard support, better Wi-Fi and EDGE reception, iTunes sync and more.
iPhone OS 2.x
iPhone OS 2.0 was released on July 11, 2008 and introduced for the first time, the capability to link to iPhone 3G. Apple devices running the older version were upgradable to OS 2.0. The OS version introduced App Store, which made 3rd party applications available to the users of iPhone and iPad Touch. Key features of OS 2.0 are:
–  Support for iPhone 3G data and GPS
–  Access to third party applications via App Store
–  iPhone Software Development Kit
–  Support for Microsoft Exchange
iPhone OS 3.x
iPhone OS 3.0 was made available on June 17, 2009, and introduced new features like MMS, and copy and paste. Devices that were powered by iPhone OS 2.0 were upgradeable to this latest software. The iPad was launched with iOS 3.2. It was the first OS version to be named as "iOS." iPhone 3.0 had features galore like:
–  Support for iPhone 3GS
–  Multimedia Messaging
–  Copy and Paste
–  Bluetooth connection between iPhone and iPod Touch
–  Spotlight search on home page
–  Bluetooth stereo streaming
–  Background push notifications
–  Tethering
–  Voice Control
–  Form auto-fill and anti-phishing tools in Safari Browser
–  Shake-to-shuffle feature in iPod app
–  Parental controls for iTunes content, apps, etc.
iOS 4.0
iOS 4 was released for the public on June 21, 2010. It was the first major OS release to drop support for original iPhone and iPod Touch and that the users of iPod Touch do not have to pay for. The iPod Touch (2nd generation) and iPhone 3G had limited features like lack of ability to set homescreen wallpaper or multitasking capabilities. However, in iPhone 4, iPhone 3GS and iPod Touch (3rd and 4th generation), all these features were enabled. Several iterations of iOS 4 were released for added iPad compatibility and bug fixes. The key features are:
–  Multitasking
–  iBooks for iPhone and iPod Touch
–  Unified email inbox, thread email conversations
–  iAd
–  Folders to organise apps
–  Improved business features and security
–  Over 100 other features and bug fixes
iOS 5.0
the iOS 5.0 version was launched for iPhone 3GS, iPhone 4, iPhone 4S, iPad, iPod Touch (3rd and 4th generation) and iPad 2 on October 12, 2011. It brought in great functionalities that included iMessage app, Notifications Centre, iTunes syncing via Wi-Fi, wireless activation and over-the-air updates. The concept of wireless was taken up a notch to iCloud, but it was iOS 5.0's virtual assistant Siri that came into the headlines. The added features of the OS included:
–  iMessage
–  Support for iTunes Match and iCloud
–  Built-in Reminder and Reader apps, to-do-list and read-later app
–  System-wide integration of Twitter
–  Formatting related fixes for Mail app
–  Tweaks to Camera app; added features like camera shortcut to lock screen and the capability to use volume up button to capture photos
–  Updated lock screen and Notification Centre to include notifications
–  Fixes for Game Center app, which included support for turn-based network games
–  Newsstand, an app to read magazines bough through App Store
iOS 6.0
The Apple iOS 6.0 was released to public on September 19, 2012 via iTunes and over-the-air updates. It had limited support on iPhone 3GS, iPad 2 and iPod Touch (4th generation). Newly added features of iOS 6 included:
–  Turn-by-turn directions
–  Passbook
–  Removed YouTube app
–  Improved features for Siri
–  Latest privacy controls
–  Bug fixes
–  Facebook integration
–  Replaced the earlier Maps app with Apple-created Maps app
–  Do Not Disturb
The later iterations of iOS 6 included major improvements to Siri, bug fixes, carrier support for LTE networks, enhancements to iCloud and tweaks to 4th generation iPod Touch.
iOS 7.0
All these years, it had been a smooth journey to the top of the technology world for Apple iOS. To provide more improved features and functionalities to its users and cope with competition from Android, the company released iOS 7.0 on September 18, 2013. Alongside, Apple introduced iPhone 5C and iPhone 5S. With the latest release, the OS dropped support for older devices like 4th generation iPod Touch and iPhone 3GS due to performance issues and hardware limitations. The latest features of the version include:
–  iTunes Radio
–  New user interface
–  AirDrop
–  Control Center
–  iTunes in the Car
–  image filters built-in in Camera app
–  Touch ID fingerprint scanner on iPhone 5S
–  Support for iPhone 4 onwards, iPod Touch 5th generation, iPad 2 onwards and iPad Mini 1st generation onwards
iOS 8.0
Apple released iOS 8.0 version on September 17, 2014, and also unveiled the iPhone 6 and iPhone 6 Plus during the same time. While it dropped support for iPhone 4, supported devices include iPhone 4S onwards, 5th generation iPod Touch onwards, iPad 2 onwards and iPad Mini 1st generation onwards. The latest version of iOS is iOS 8.4, though Apple has introduced iOS 9 Beta already. The OS added the following features:
–  Wi-Fi calling
–  Family sharing
–  App extensions to offer functionalities between apps
–  3rd party keyboards
–  Notification Center widgets
–  Homekit support
–  Healthkit support
–  Enhancements to Messages app, which included auto-expiring messages and voice messages
–  Support for Apple's Handoff and Continuity features with Mac OS X
–  Support for iOS to Mac AirDrop
The further iterations of iOS 8 included support for multicultural emojis, Apple Watch, Apple Music, improvements to Health app, Support for iPad Air 2 and iPad Mini 3, Siri support for added languages and iCloud Photo Library Beta.
iOS 9.0
iOS 9 is the next big iteration of Apple iOS, expected to be released in September 2015. The company has already launched its Beta version for developers, which provides a glimpse of the cutting-edge features and improved functionalities this much-awaited OS will bring with it. Major performance enhancements and feature optimisation is expected, with focus on proactivity and intelligence. Siri will see significant changes, while deeper search functionalities will be the key highlight of the version. Many of the built-in apps have been enhanced to improve performance. Some of the key features that you can expect in iOS 9 are:
–  Maps app with Transit directions
–  Intelligent Search and Siri
–  Overhauled Notes app
–  Low power mode up to 3 hours to ensure extra battery life
–  Proactive – Apple's competition to Google Now
–  Better Siri experience
–  iPad Split-Screen multitasking
–  Major tweaks in CarPlay and HomeKit
–  Smaller size of files for app
–  Two-factor authentication
–  Lesser free space required to update the OS
–  Major keyboard changes
–  New apps like iCloud Drive and Switch to iOS