Customer Satisfaction measurement: the Gold mine for App Developers
Why measuring customer satisfaction is important to app owners
Measuring customer satisfaction is one of the most important metrics for app owners to improve their app's performance. When you know what the users love and hate about your app, you will be able to make the right changes and additions for the next updates of your app. Surveying customer feedback is a way to measure customer satisfaction and find out how happy they are with your app based service or business solution.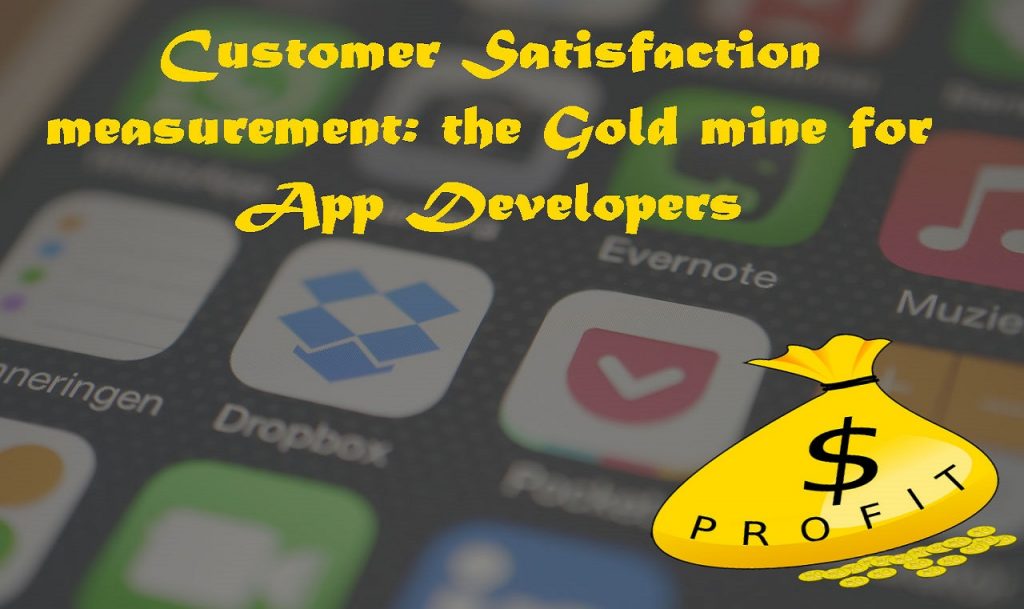 If the users are highly satisfied with your app and customer support, it is very likely they will refer your app to their circle and may also show repeat purchases or visits to your app.  Tracking your app users satisfaction level consistently will draw in some great benefits to your business including,
An actionable insight or data that help create enhanced onboarding experience for app users and increase user retention
Ability to deliver more personalized app experience
Provide you with multiple, direct communication channels with your app users
Ability to take informed decisions on app marketing, upgrades, branding etc.
Ability to distinguish app advocates from the rest
Improved understanding of users' needs and wants
It is clear that measuring customer satisfaction is a benchmark tactic to improve app experience of your users and win loyal customers. But the main question is, how do we measure it?
Identify the right ways to measure customer satisfaction
If you adhere to the traditional methods of customer satisfaction measurement, you will not get accurate picture of user experience your app actually delivers. Instead you are likely to hear from users that advocate your app or proactively sought out your app. Instead of relying on biased feedback, you ought to know how all other customers feel about your app or what their expectations are.
Most app based businesses rely on app store reviews. But the process of leaving feedback on app store involves 6 steps and won't take less than 5 minutes of a user. So, what do you think will leave your app a review in the app store? Well, it is easy to predict that it can be a user which is extremely happy or biased with your app or a one with negative feedback for your app.
Mostly the users with negative experience are more likely to give a review than the one with extremely positive experience.
But about 98% of your app users neither leave a negative review nor a positive one. And, these are the users you need to approach for unbiased feedback. In today's time where customers don't spare even a minute or two to fill feedback survey forms, you can consider yourself lucky if you hear back from at least 1% of your app users.
While it is certainly important to focus on both 5-star reviewers and 1-star reviewers of your mobile app to get 1% hike in loyal customers and user retention, you need to focus more on average users of your app (98% of all users) who are still silent on your app experience.
Now the challenge is how can you measure customer experience of those silent app users, also known as the silent majority of your app? App reviews, ratings and support queries are received when your users/customers feel the need to communicate about their experience with you but you are less likely to receive these inputs from the silent majority.
Related: How startups can lure the untapped audience with a mobile app marketing strategy
If you want to speak to the largest user base, find out new channels of communicating. Make sure your feedback mechanism is simplest and takes least possible time. Ask a user "Do you love this app" and let your app user reply in 'Yes', 'No' or dismiss the pop-up. Use NPS approach to those who answer 'Yes' and find out what are those features/traits of your app that make them like your app.
If a user says 'No', you can further ask them what they want improvement they wish to have in the app. If 65% of users tap on 'Yes' and 35% tap on 'No', you can say your app has 65% customer satisfaction rate. You can send email surveys or questionnaires to the users who preferred dismissing the feedback pop-up.
You can make use of mobile-specific features to make your customer satisfaction measurement mechanism more effective. For example, you can trace when users visits your app and you can send them a quick in-app survey form through a push notification or message in real time. If you find that a user has just added the product into a cart and heading to checkout, it's a right time to ask their experience.
Related: How to use Mobile App Development Level up Your Branding Game?
You can also use Geo targeting, geo fencing and Beacons technology to strike them with a feedback question at the right time. And do consider the entire journey of the user, from the day they install your app to the moment you are measuring their satisfaction level with the app, to measure their satisfaction contextually and strategically.
So, are you ready to engage to the silent majority of your app's customer-base? The insights it will give you will be surely rewarding for your app business.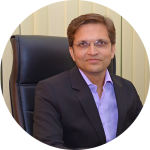 With in-depth knowledge in International Business Management and Information Technology, he can effectively craft business enhancement strategies and can skillfully untangle technical complexities. Writing about the new age technology and sharing his thoughts on the continuously evolving business trends keep him content.