3-Step Guide to Developing a Money-Making Mobile App
Undeniably the potential of reaching its targeted audience is one of the most important characteristics of a successful mobile app. The real challenge for any mobile app design and development company is to create an app that can reach a vast user-base easily and in the least possible timespan.
The app stores have millions of active users making it easier and faster for app owners to  grow to the next level compared to other industries. In fact, it is this vast user-base that make app owners leverage high potential of monetization. In last few years, we have seen a good number of apps making its place in the millionaires category.
Do you also want to create a money-making or a highly productive mobile app? Check out the 3 main ingredients as mentioned below.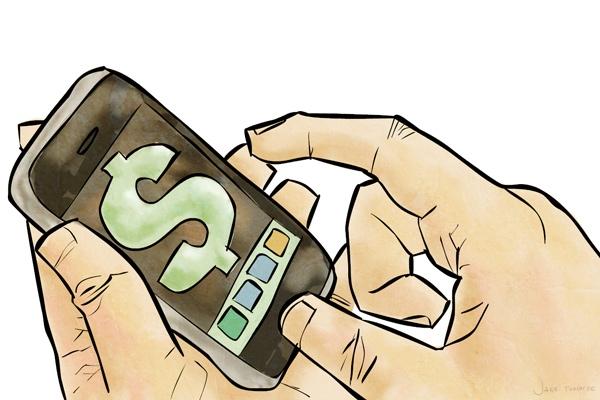 Great UX
UX, User experience, of your app matters the most! Meaning, your app should feature a well-designed UI (User interface) and some useful functions. With an experienced mobile app design & development company, you can develop a compelling UI with higher usability quotient for your app. Taking into account the user feedbacks and data gathered from various analysis for further improvement in the UI design.
Typically, UX design can be divided into the following four fundamental elements.
Usability Value – Is your app useful to users or fulfilling any purpose?
Content organization – Known as information architecture in the technical terminology, content organization into the app is all about putting right information in the right place in the most effective way possible. The navigation through various screens needs to be hassle-free and fast!
Engaging and Interactive UI Design – Check if the app design is appealing enough to draw in repeated visits and engage new users.
Adoptability – Is your app easy to search, access and use? If not, the competitor apps can outshine it!
Even small improvements in font type, buttons, colour scheme and any other design element can remarkably change the way user sees your app. For example, if your analytics says a particular feature in your app isn't drawing in user's attention, you may either shift it to another place in the design or improvise to win users' attention.
Full-proof User Acquisition Strategy
After UX, this is the second most important things to consider in app design and development process. Simply put, you need to build a comprehensive strategy to create a strong user-base. This will demand a qualified professional with excellent analytic skills and app development expertise. In order to develop a sure-fire strategy, you need to identify the targeted audience and explore ideas to get your app amongst them in the most effective way.
You can create and run marketing campaigns through traditional advertising methods, content based campaigns, social media marketing campaigns or can go for business collaboration. Still, there are many other alternatives available out there.
You may also develop a mobile app with some specific feature-set that fuel growth. Social apps have proved to be extremely helpful in connecting to the largest user base and finding potential users. However if social media integration isn't a suitable alternative for your app, provide sharing option to improve on user engagement and spread the good word.
What's app, SnapChat, Vine, Instagram are a few of the many successful social apps widely used these days. If you are thinking of developing a non-social app, you may check 'Uber' for its sharing and reward options. Such features can truly help spread awareness of your app.
An Effective Monetizing Plan
How can you make money from your mobile app? Well, the answer is different for every app. Some make money by charging users a nominal download fee, while some allow in-ad advertising to generate revenues. An app can also be used a promotional arsenal. Haven't you heard that WhatsApp was sold in $19 billion? You can also make your place in the list of top revenue-generating mobile apps.
Let's get started
If you are searching for a well-established ally in the mobile app design and development, contact Prismetric today. Get in touch with the app development experts at Prismetric and take the first step to a money-making mobile app of your own.