How much does it cost to build an E-commerce App like AJIO?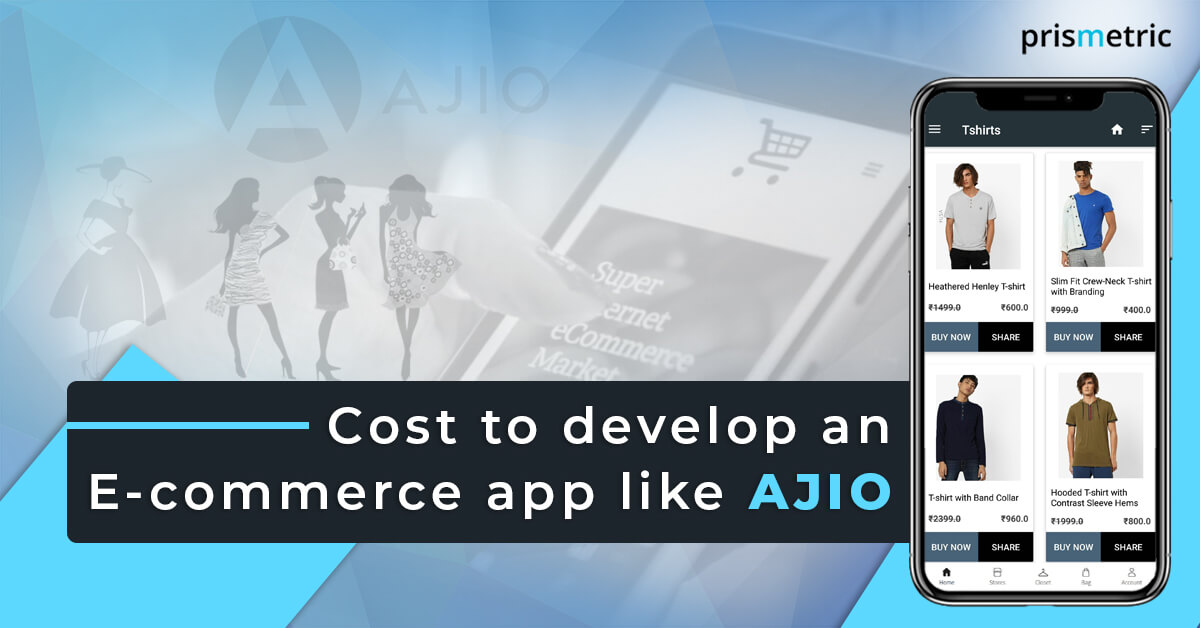 A report states that the global e-commerce market is expected to reach $ 6.07 trillion by the year 2024.
The huge growth potential of e-commerce has attracted Reliance industries, one of the largest business groups in India to the industry.
Reliance forayed into e-commerce through AJIO.com a fashion-focused e-commerce platform on 1st April 2016 at the Lakme fashion week.
AJIO has proven to be a successful venture which generates a revenue of around $17 million.
The success of online fashion retailers like AJIO.com and Myntra has lured many budding entrepreneurs to the industry. A common question that puzzles these budding entrepreneurs is, how much would it cost to build an app like AJIO?
In this article, we shall have an overview of the cost of building an app like AJIO, its features, and some advanced features that one can include in an online fashion retail app like AJIO.
AJIO e-commerce app provides these services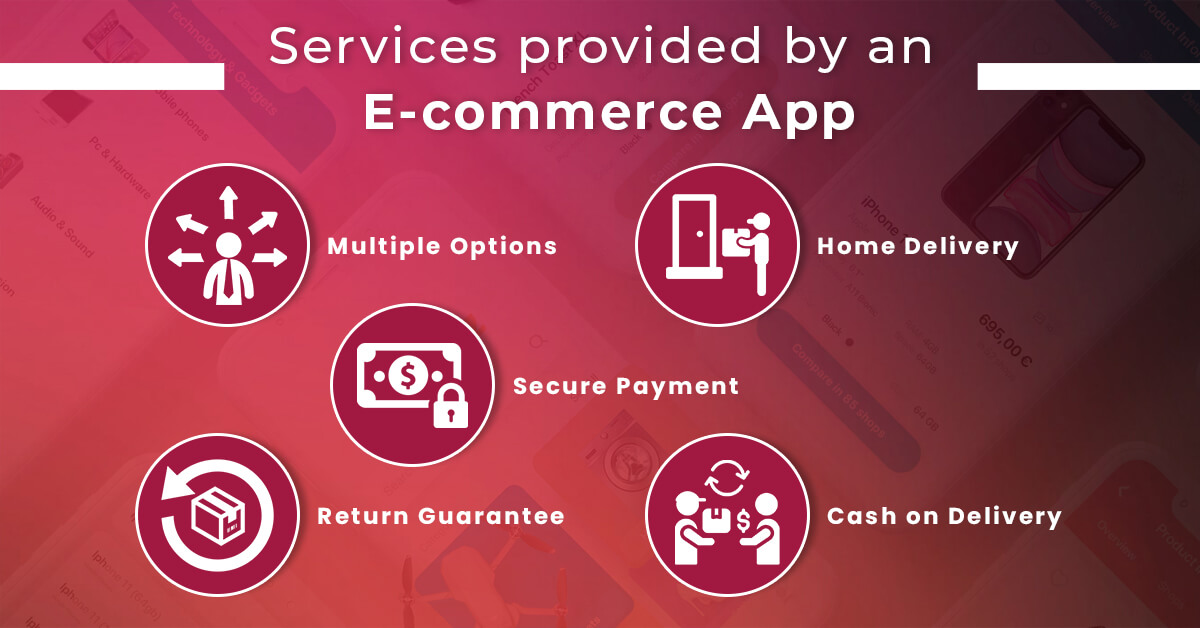 Let's first have a brief overview of the services that AJIO provides.
Multiple fashion options: AJIO provides fashion enthusiast with a large collection of styles and brands.
Home delivery: AJIO's thousands of logistic partners spread across the country make sure that the buyers get their order at their home, on time.
Cash on delivery: AJIO provides its customers with multiple payment options which include cash on delivery for people who are not so confident about online shopping.
Return guarantee: AJIO allows the customers to promptly return the products if they are not satisfied with them.
Secure payment: AJIO provides various secure payment modes to their customers, making sure that the shoppers have a hassle-free experience.
Cost to develop an e-commerce app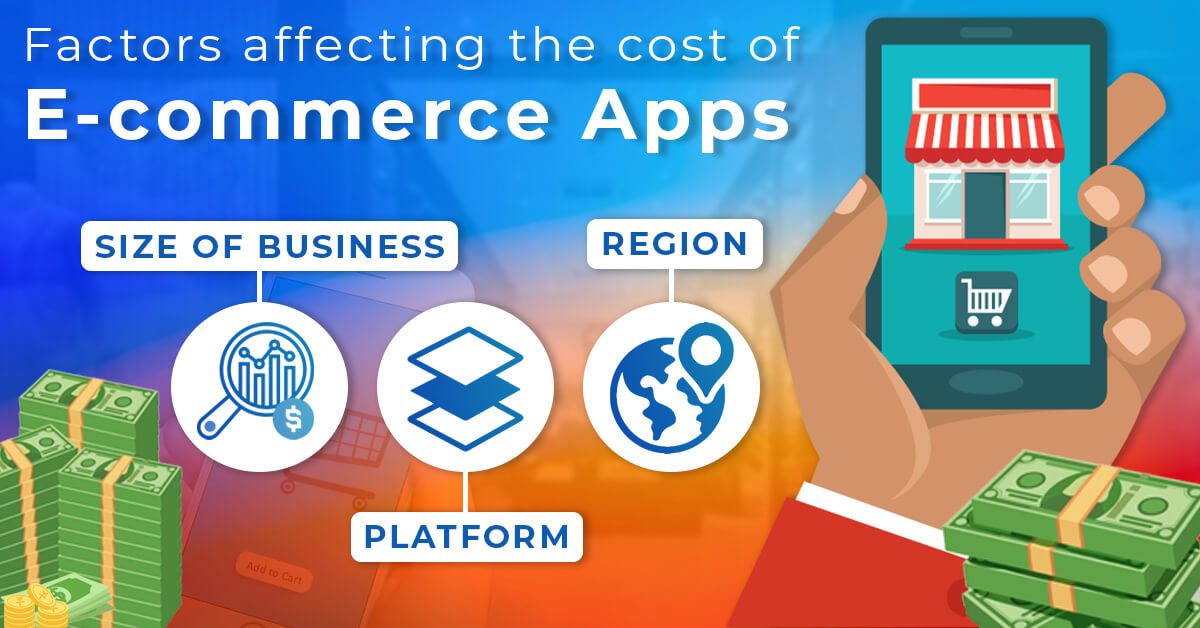 The cost of building an app like AJIO depends upon factors like
Size of the business
The size of an e-commerce app is determined by the number of products it sells and the amount of traffic that it generates.
Small
Small e-commerce business has a limited range of products and a small customer base.
A basic app will work for a small-sized business. The cost of building a basic e-commerce app with limited features will be much smaller as compared to building a mid-size or an enterprise-level app. A small sized e-commerce app can cost anything between $300- $16000.
Midsize business
If the e-commerce app has a decent range of specialized products and an average customer base, then the business can consider building a mid-size-app. An e-commerce app for a mid-size business might need some complex features. The cost will be higher than building a basic e-commerce app. A mid-sized e-commerce app can cost between $ 16,000- $ 35,000.
Enterprise-level business
An app that has a wide range of products and a large customer base will require a solution that can provide scalability, manage a large inventory, have multiple sales channels, and can support unlimited categories. An enterprise-level e-commerce app will require enterprise resource planning(ERP) and customer relationship management systems(CRM) integration. Enterprise-level eCommerce app requires a considerable budget. The cost of developing a custom enterprise-level commerce app starts from $40,000.
Platform
The choice of platform has a huge impact on the overall cost of app an e-commerce app like AJIO.
While Android has a large user base across the globe, iOS is more popular in North America. The e-commerce app should be built according to the targeted user base.
A cost-efficient way of building an e-commerce app is to go for Cross Platform app development technologies like Flutter and React Native. A hybrid app costs half as much as a native one, as one does not need to build two separate apps for Android and iOS.
Region
The app development rates vary from region to region.
Developing an app in North America can cost around 6 to 7 times more than developing it in a country like India. The cost of development in countries like India is low because they have a large skilled workforce who is ready to work at lower rates than their western counterparts.
Features to include in an e-commerce app like AJIO
An app like AJIO can contain the below-mentioned features
Basic features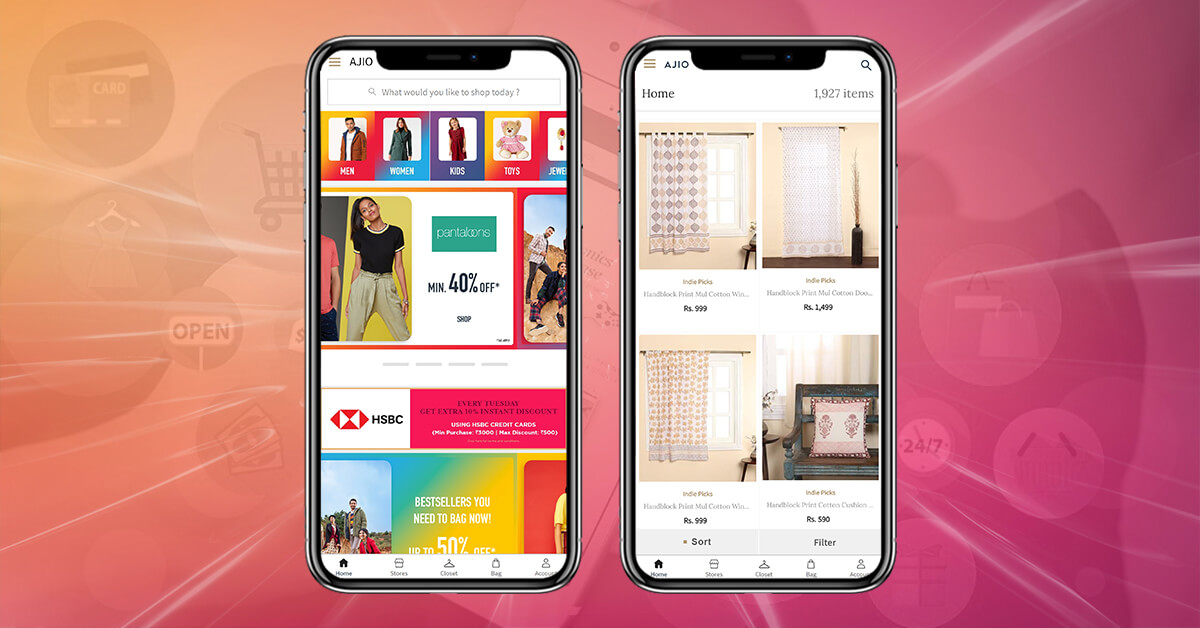 • Account registration
• Multiple payment options
• Social sign-in
• Push notifications
• Multi-currency payment options
• Featured products
• Wishlist button
• Ratings and reviews
Advanced features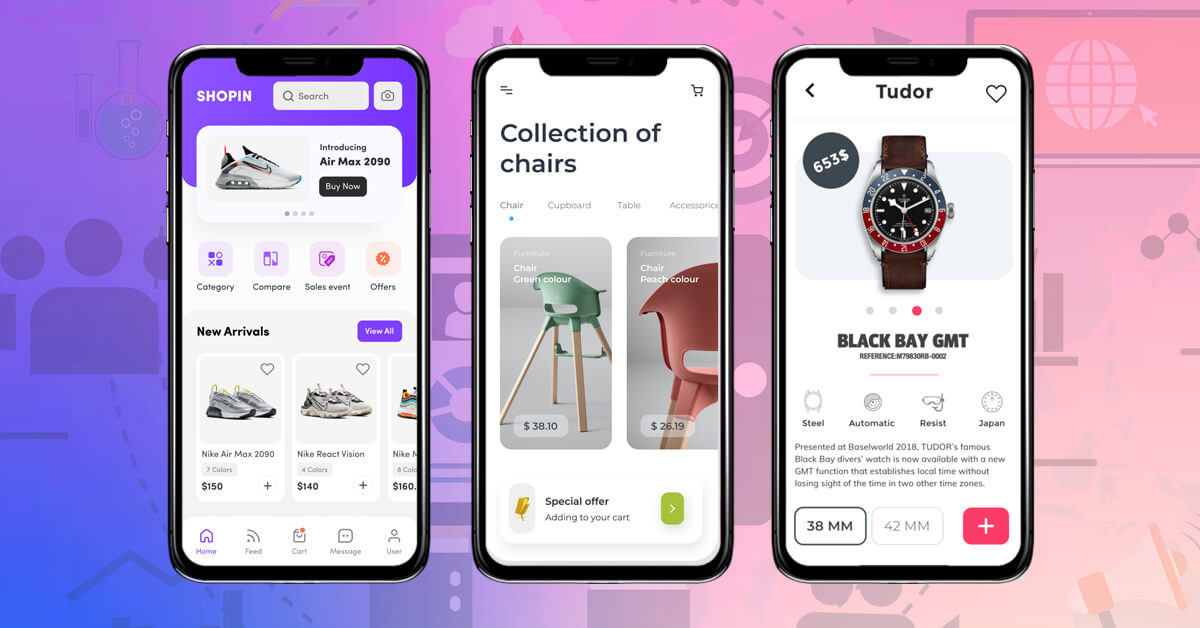 Apart from the basic features, the entrepreneurs can consider to include some advanced features to ensure that their app stands out from the crowd.
Recommendation engine
Amazon is the most popular e-commerce app in the world today and a major reason for Amazon's popularity is that it has a great product recommendation system.
The recommendation system of Amazon helped the company increase its sales by 29% and today Amazon has integrated recommendations into nearly every part of the purchase process.
The recommendation algorithms can help apps like AJIO add that personal touch which in-turn helps to boost user engagement. The algorithms also open up new cross-selling opportunities, which ultimately drive up the bottom line.
The app could show recommendations on the home screen, product pages, and even in shopping carts. The app could also send targeted emails to people who have growled certain categories of goods.
AR in e-commerce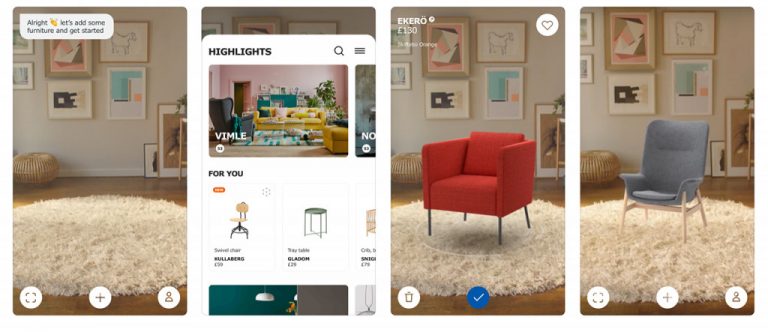 Augmented Reality is a technology that has created a huge impact in many industries and e-commerce is no exception.
Global furniture giant IKEA utilizes AR in its e-commerce channels. IKEA place is one of the first iOS apps to use Apple's ARKit technology. The app allows the customers to view 3D renderings of more than 2000 products from IKEA's range. Customers can visualize how the furniture would look in the place in which they want to put the furniture.
An app like AJIO could use AR in displaying its products in a more engaging manner.
Voice search function
Voice-controlled devices like Amazon Alexa and Google home have fuelled the e-commerce boom. A report says that two out of five customers reported a product purchase through the voice search function.
Voice search is already into major e-commerce sites. Flipkart launched a multilingual voice assistant in their app which allows users to talk to the app and place an order.
An e-commerce app like AJIO can use a voice search feature to make the customer experience more convenient.
AI Chatbots
An AI Chatbot can help an e-commerce app like AJIO save a lot of time and also simultaneously increase revenues at a relatively low additional cost.
Based on the answers to a few questions, an AI-enabled Chatbot can help a customer find a product on the e-commerce app. The Chatbot can also present customized offers to the customers which helps to drive the conversion rate higher.
The Hong Kong branch of Toyota decided to use a Chatbot for the marketing campaign of its new vehicle Toyota Sienta.
The Chatbot collected the preferences of customers and assigned sales representatives accordingly.
The result was that the Toyota Sienta campaign returned a 10% CTR, while the average was only 0.6 %.
Technology stack required for an app like AJIO
UI/UX: Tools like Photoshop and Google sketch can be used to craft beautiful UI/UX.
Payment Gateways: Services like Stripe and Braintree can be used to integrate various payment gateways like PayPal, MasterCard, Visa, Net banking services of various banks.
Database management: MySQL, MongoDB, and Firebase can be used for database management.
Coding: Objective C, Java, Python, Swift are the preferred languages amongst i-Phone and Android developers. Platforms like Flutter and React Native are the options that developers use for building a hybrid app.
Data Analytics: Data analytics will ensure that the app knows about the personal preferences of each customer. The data analytics solutions from Amazon, Google, and Microsoft can be availed.
Push notifications: Various services like Twillo, Apple push notifications service, and firebase can be used to send push notifications.
Voice search: The Azure speech API, Amazon transcribe, Siri shortcuts and Google cloud to text speech API can be used to implement voice search function in the app.
Chatbots: Google Dialogflow, Amazon Lex, botpress, and bot kit are some of the Chatbot platforms which help the developers build a robust Chatbot.
Team required to build an e-commerce app
A skilled team will be required for developing an e-commerce app like AJIO. The team should include these members
• Project Manager
• Business analysts
• UI/UX designers
• iOS developers
• Android developers
• Back-end developers
• QA Engineers
Why do you need the help of expert app developers?
An e-commerce app will have to cater to the demands of the customers 24×7 and it cannot afford to go down even for a minute.
An e-commerce app needs to have
• A detailed catalog of all the products
• Robust payment system
• An error-free delivery management system
An expert e-commerce app development firm will have robust systems and all its development processes defined properly. The best mobile app development company will help in building a high-quality e-commerce app that will fulfill the high expectations of customers.
At Prismetric, we have an enviable track record of building high-quality mobile as well as web solutions for our clients. Over 10+ years, we have developed more than 1000 solutions. We have provided solutions to more than 500 clients in 25 + countries across the world. If you have an e-commerce app idea, we have the systems to convert your idea into reality.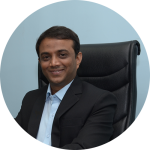 An enthusiastic entrepreneur, interested to discuss new app ideas, rich gadget tricks and trends, and admires signature tech business styles to readily embrace. He enjoys learning most modern app crafting methods, exploring smart technologies and passionate about writing his thoughts too. Inventions related to mobile and software technology inspire Ashish and he likes to inspire the like-minded community through the finesse of his work.