Voice Assistants are becoming the New Global Search phenomenon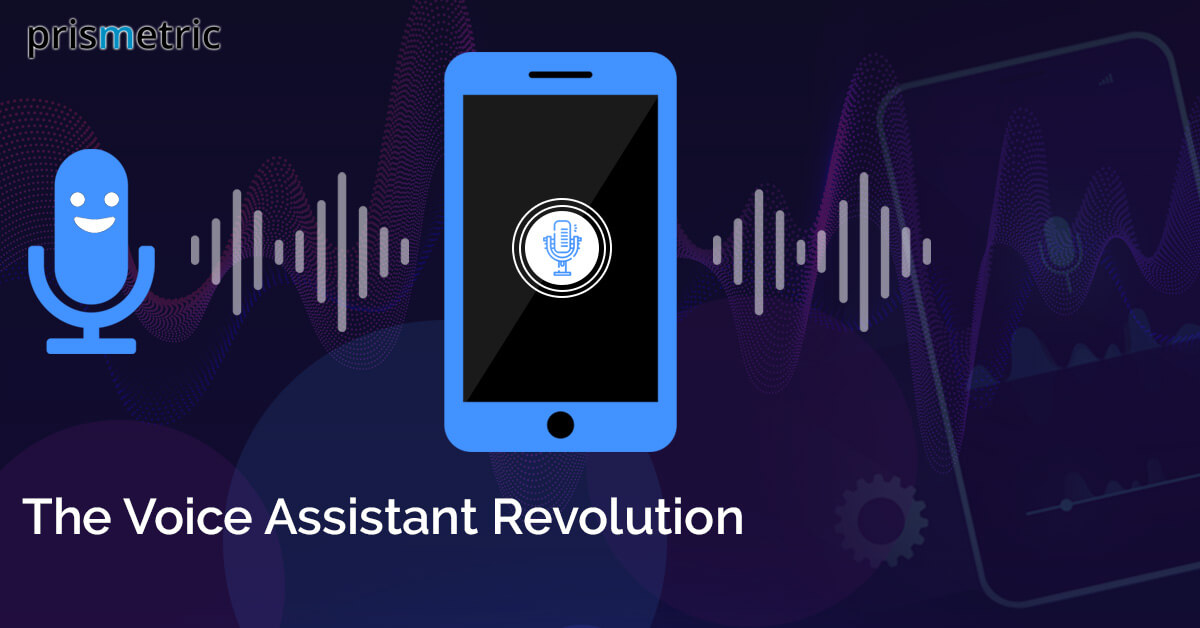 An average person can talk with a speed of 125-175 words per minute, while the rate of writing is only 38-40 words per minute. Imagine that you could control your devices through your voice by just giving instructions to an assistant. Wouldn't it be nice if you could play music, ask for directions, conduct search, and listen to news only by your voice? With the rise of voice assistants like Google Assistant, Siri, and Alexa, this is possible.
With Google Home and Amazon echo, the machines have finally got a voice! You can cook food, listen to your favorite music, control your lights, alarms and various other smart home appliances, know scores of the match you missed yesterday, listen to podcasts and audiobooks, listen to the news, etc.
These smart speakers have helped in pushing us into a new and exciting future, a future in which you will feel 'heard.'
It is estimated that by 2020, half of the searches conducted online would be voice searches.
There has been a phenomenal rise of voice assistants in recent years; let 's take a closer look.
While Apple's Siri was the first well-known voice assistant, Amazon was the company which upped the ante on the voice game by releasing Alexa on its Echo series of smart speakers. Alexa became instantly popular with people getting intrigued by the idea of controlling their devices via Alexa. Amazon latched on the opportunity and aggressively promoted Alexa and even allowed third-party developers to build skills for Alexa. Skills were basically small pieces of codes which taught Alexa what to do.
People started using Alexa for many things which included playing music, operating their smart devices, cooking food, and listening to podcasts. It is safe to say the Alexa helped Amazon is selling around 100 million echo devices worldwide.
Google, although it came late to the party, has been gaining steady ground against Alexa. The most significant benefit of Google assistant is that it has access to the world's largest Smartphone, eco-system Android. Google Assistant is installed in 1 billion devices worldwide, and people are using it for various functions right from searching for movie tickets to finding their way to their destination through voice navigation. Google Home is a brand of smart speakers and voice assistant developed by Google, it's work by Actions on Google (AoG) process.
Apart from Google, Amazon, and Apple, other technology bigwigs like Samsung, IBM, and Microsoft have also forayed into this exciting world of voice assistants.
How do the Voice Assistants interact with humans?
Voice assistants have evolved from their earlier days. Much water has flown below the bridge since Siri was launched. Voice assistants can be summoned to perform the task by activating them using their wake word. The voice assistants installed in smart speakers are always in the listen mode, waiting for your command. For Google, the wake words are "ok Google" "Hey Google," while for Alexa, the wake word is "Alexa," "echo," "Amazon," or "computer." The idea of keeping a wake word is to prevent the assistant from launching accidentally. Whenever a human speaks the wake word, a unique algorithm (which is always listening for that particular word), runs and starts communicating with the server do perform the task given to it. The criteria for selecting the ideal wake word would be that the wake words should be simple for the machine to recognize and short for the human to memorize. This is the reason that there is a limit on the type of wake words you can use.
The task of voice assistants is to listen to the wake word and start communicating with their servers in order to complete the given task. Human language is interpreted efficiently using technologies like the NLP (Natural Language Processing).
Related: Integrating voice-search with Mobile Technology: A Peek into the Future
Brands already working with voice experiences
With so much potential, voice has prompted another gold-rush in the technology world. Here are a few companies who are already leveraging the power of sound to take their business to another level.
VivintSmart Home
Vivintsmart home is a smart home appliances maker, which is one of the early adopters of voice assistants like Amazon Alexa. They released specific Alexa skills which made their products operate with Amazon Echo smart speakers.
Bank of America
Bank of America has launched a smart voice-based assistant named ERICA, which helps customers in completing banking transactions. With Machine learning, the system will help the customers in saving money and even provide smart investment advice.
Aloft Hotels
Project jetson by aloft hotels lets customers control the settings of their rooms like controlling the thermostat, lights, and setting alarms via Siri.
So is it the end of the road for displays?
No, on the contrary, voice-enabled apps will help in enhancing the screen experience. Say, for example you want a weather update on an upcoming storm in your locality, you could ask your Google Assistant, and it will speak out the latest updates about the wind. You can go further by asking the assistant to connect with your smart home camera installed outside your home and ask it to give live feed so that you can be sure that the storm is nowhere near to your home. Amazon has realized the potential of combining the power of screen and voice assistants, they have launched a product called the Echo Show, which has an Alexa pre-installed and a 7-inch display.
Potential of voice advertisements
Voice has the power of changing the advertisement world. Literally, millions of dollars are being spent into a poster on Radio and podcasts, but there is no sure shot way of knowing whether the advertisement has worked or not. Voice-based assistants can help in solving this problem. For eg:- your voice assistant could prompt you ," Hey there is this excellent Smartphone with 64 megapixel camera launching with cool discount offers on Amazon, are you interested?", when you say "No I am happy with my current Smartphone" the voice assistant knows not to show you ads related to Smartphones at least for some time.
Another example can be, "do you like fashion or food?", when you say food, the voice assistant responds, "there is a cool new Thai food restaurant opening in town today, and they have got housewarming discounts would you be interested?" Here the voice assistant asks about your preferences in advance and tailors ads accordingly. This would ensure a better response rate from customers.
Suppose you are walking on the street listening to your favorite music track of Rihanna on your phone (which you ordered your voice assistant to play) and once the road is over you get a message," Nice song selection, by the way since you are a Rihanna fan, you might be interested in knowing that she is going to perform in a concert in just a couple of weeks from now. And you could buy the tickets from a nearby music store which is just around the corner from where you are standing right now (voice assistant would direct you to the store using your phone's GPS)"
Also Read: The Convergence of Virtual Assistant and IoT App- The Match Made in Heaven!
Wrap up
Voice-based search is going to be a big part of our lives in the future, and companies that would start early are at an advantage as they will have valuable experience in integrating voice in their business. Finally, we would like to say that exciting times are in store for voice assistants and you are bound to hear their view more often than not.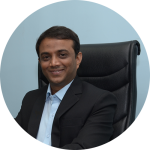 An enthusiastic entrepreneur, interested to discuss new app ideas, rich gadget tricks and trends, and admires signature tech business styles to readily embrace. He enjoys learning most modern app crafting methods, exploring smart technologies and passionate about writing his thoughts too. Inventions related to mobile and software technology inspire Ashish and he likes to inspire the like-minded community through the finesse of his work.