How Business Intelligence and Mobile Apps are inter-connected
With a huge growth in the sale of Smartphones and tablets, decreasing cost of custom mobile app development and more enterprises adapting to BYOD trend, business intelligence (BI) and big data field is flourishing at a faster pace than ever before. Mobile apps have emerged as a second largest and most dynamic contributor empowering Business Intelligence and big data industry, says a report by Datameer.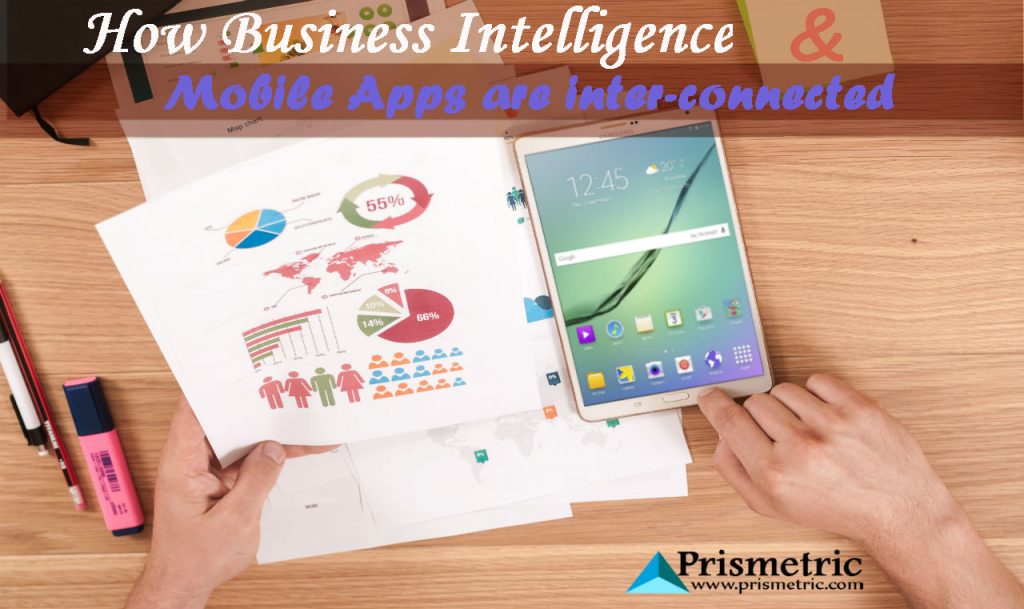 Collaborative Growth
It won't be wrong to say that Business Intelligence and mobile apps have evolved as an integral part of each other's growth. Mobile apps are producing a massive amount of data on user behavior, user interests and user needs which can be of great use by businesses when analyzed and used appropriately using BI tools.
Here it is worth noting that about 90% of total world's data is produced in last 2 years only, which reveals the enormous potential of mobile apps on the big data industry. Still, it is not just the capability of generating huge amount of data but the capability to bring in accurate and specific data that make them one of the most important sources for big data industry.
The more precise the information is, the better it can be organized and analyzed for optimal use of businesses. The insight into the consumers' world given by mobile apps' generated data can be extremely useful to themselves and other businesses too.
Related: How Mobile Solutions are the need of the hour to change your Business for good
As a business, when you have accurate insight on what your target users need, want and like, you can surely come up with a product that ensures good ROI. Meaning, you will succeed attracting new users which will help generate more data. This is how mobile apps and Big data are going hand in hand, contributing to their collaborative growth.
Importance of Big Data and Business Intelligence for Mobile App Development Market
The number of mobile apps utilizing the potential of big data and BI tools is increasing at a fast pace. Apps analyze the user generated data and use them to provide services such that it could improve overall value of the apps usefulness to their users. Using big data analytics tools, apps allow their users to search their required information much easily and quickly.
Big data analysis holds even more significance for complex apps that serve users across many different demographics across the country or the world. BI tools are a great arsenal for enterprise apps (or business apps) to streamline their business operation, boost their productivity, improve supply-chain management, boost sales and bring many other benefits for the company.
Related: How Mobile Apps Are enhancing Customer Service through Automation
Considering the ruthless competition in the mobile apps' market, it is crucial for mobile app development companies to come up with an app that deliver outstanding user experience. And big data analytics with BI strategy helps do exactly the same thing.
Analytics-powered apps make use of your Smartphone's features like GPS, microphone, SMS, contacts, profiles, etc. to provide you with delightful customer experience. These apps also use the data generated during your app usage like screens you view most, items you added in the cart, previous purchase history and other details for change your app experience for better.
If you remember, you are asked to approve some permission when you tap install button for an app. This permission is sought by app publishers so they can perform data scooping on your device through the app and use the derived information to improve their customer service and marketing campaign.
Using advanced analytics tools available out there, it has become possible for app owners to trace ways customers' use their mobile app. Analyzing these data helps them get detail insight on productivity or importance of every feature their app offers. Simply put, this insight is essential to identify the weak and strong element or feature of your mobile app. So, you can decide what your app's next upgrade should have in store for the users?
Related: The change data driven marketing could bring to your Business
Bottomline
With the unprecedented growth of IoT (Internet of Things) the importance of big data will grow bigger. The stack of data will continue going up at a fast pace and it is anticipated that our capability to turn big data into structured information that can be used by businesses will also improve dramatically in the upcoming years.
So, ignoring the need of backing your app with big data and BI tools will be a commercial suicide apparently! Analytics-powered mobile apps are the need of the hour!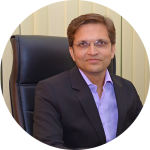 With in-depth knowledge in International Business Management and Information Technology, he can effectively craft business enhancement strategies and can skillfully untangle technical complexities. Writing about the new age technology and sharing his thoughts on the continuously evolving business trends keep him content.