The Art of Mobile App Testing, Its challenges and How to do it Right
Things are changing rapidly with technology innovation and in particular, mobile technology is transforming the way people use their phones. Apps have become a household name and consumers, especially the millennials use them for everything. According to a research done by BI intelligence, consumers download about 9 apps per month with a 5% increase every year. Thus, to build a solid and high performance mobile app, mobile app testing becomes an inevitable and important feature.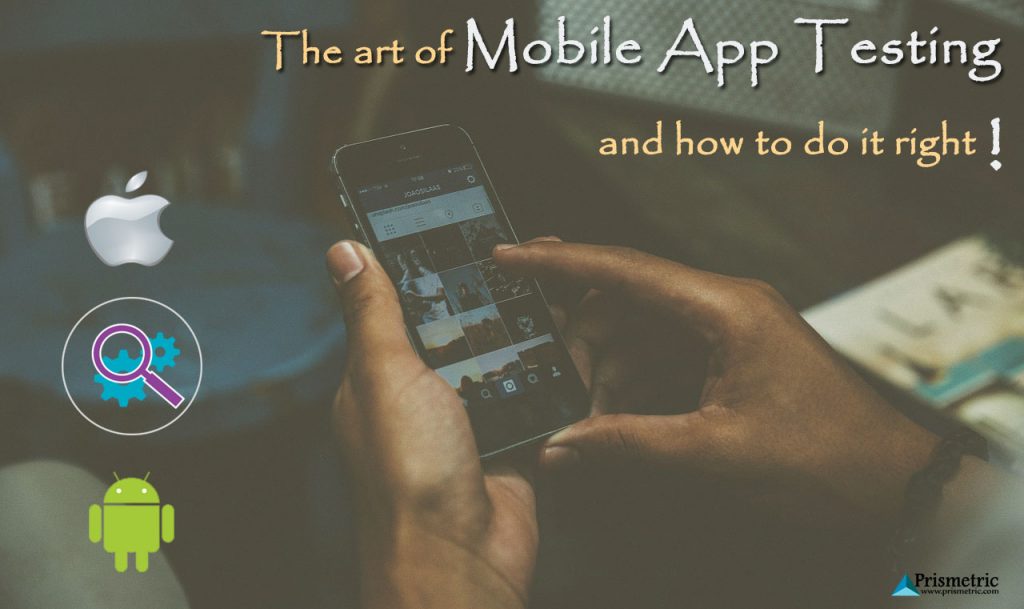 Due to the ever increasing demand of the mobile apps, app developers are focusing on enhancing the mobile strategy and implementing resilient applications for their users. Therefore, it becomes even more critical to have a fool-proof and rigorous mobile app testing plan before the app is deployed.
A comprehensive mobile testing plan gives the customers confidence that the app will work as intended on various devices on different screen resolutions, operating systems, internal hardware, etc.
Thus, it becomes pretty much apt to look into the art of mobile app testing, how it is done and what are the steps to do it in the correct manner. So, fasten your seat belts and get yourself rolling into the world of mobile app testing.
What is Mobile App Testing?
When you are done developing an app, the first thing that comes to your mind is to check its performance. Thus, mobile app testing is an expensive, time consuming but a very critical and important aspect to ensure consumers have a positive experience of your mobile applications.
As FTUE (First Time User Experience) is considered as a key criterion in user retention, a good mobile app testing process ensures it for each and every consumer of your app. Therefore, if you fail for the first time, there is a very slim chance that a user will come back to your app. On the other hand, if the user experience is not proper, your app will fall under the 25% app categories which are never used (According to Google).
Other than being time consuming, mobile application testing has its own unique challenges. A tester has to consider different trade offs and make choices that are compatible and mix them related to different techniques and methods. Each testing methods has its pros and cons and there is not a single testing method that is completely satisfying.
Challenges in Mobile App Testing
It's tricky, it's tough, but it's worth it; let's have a look at the challenges.
Fragility of the Device
Contrary to the conventional web and desktop applications, mobile apps have multiple platforms such as Android, iOS, Windows Phone, BlackBerry, etc. and numerous versions of operating system for each device.
Therefore, device fragility or device fragmentation can be a problem for the QA personals (testers) as different OS have different functionalities and capabilities which can make it tough to manage and secure them. Along with this, diversified screen resolutions, connectivity options and memory sizes can also pose a headache.
Therefore, the testers have to make sure that the mobile app is compatible at working will all the devices performing multiple operations.
External Vs. Internal testing
Often organizations keep an option of internal or external testing due to steep deadlines and dwindling budgets.
Outsource testing can provide you an infinite pool of qualified mobile app testers, but it can be taxing in finding a trustworthy outsourcing partner. External testing can give your company more time at marketing campaigns, customer services and other core activities
On the other hand, internal mobile app testing team can give you full command over activities like bringing in a team, resources and specialized tools.
Thus, juggling between both internal and external app testing teams can be a daunting task.
App Lifecycle Testing
This is the most important factor in Mobile app testing. App testing requires frequent updates to keep the compatibility and keep the app unique and more users friendly.
Therefore, as the number of aspects increase, the range of mobile app testing also increases. The testing cycle increase for every device and operating system.
Basics of Mobile App Testing
So to create a win-win situation and avoid consequent app failure, let us take a peek into some amazing remedies that will help you to finely practice the art of Mobile App testing.
Selecting the Right Device
Before beginning the device testing method, lay special emphasis in choosing the methods of testing the app. Moreover, the primary testing method should be given the most importance as it is directly related to the market and reach of your app.
Other than this, there are two more choices that has to be made within device selection
1)Gadget model and 2) Choosing between Substantial devices and emulators.
For this, consider OS version, screen resolution and form factor. Along with this, connectivity option and the device storage are the other factors that must be considered before selecting an appropriate device.
Testing the Mobile App on Cloud
To rectify the challenges of internal vs external testing, cloud based mobile application testing provides the best solution. It provides infinite combinations of testing scenarios that are fairly easy to manage. Thus it forms the most desirable method for testing the mobile applications.
In addition to this, it helps in curtailing the project cost and increasing the ROI. It reduces the time taken to fetch the app to the market and significantly increase the testing competence.
Also Read: 5 Mobile App Testing tips for a bug free Solution
Managing Network Connectivity
There is a significant importance of network connectivity in mobile apps as the majority of the apps depend on it to work properly. Therefore, it is important to test the app in actual network environment to get a clearer picture of app's behavior.
There are many appropriate tools that are available for the testers to test the mobile app against network speeds, bandwidths, connections dropout, etc. The connectivity tests offer network simulations and add exceptional value to the mobile app test activities.
Concluding Sentences
We all know that, for the success of the mobile app, a smooth and significant mobile app testing is required and more importantly essential. Also, it should be taken into consideration that all mobile app testing methods does not ensure quality testing therefore have to be careful about them.
A combination of the above strategy will help you pave new ways and make mobile app testing a more comfortable process.
Happy Testing Folks!!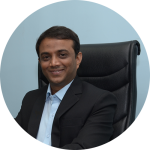 An enthusiastic entrepreneur, interested to discuss new app ideas, rich gadget tricks and trends, and admires signature tech business styles to readily embrace. He enjoys learning most modern app crafting methods, exploring smart technologies and passionate about writing his thoughts too. Inventions related to mobile and software technology inspire Ashish and he likes to inspire the like-minded community through the finesse of his work.