The Art of governing App Development in this Mobile Era
We all know that business is all about buying and selling. From a petty shop to a multinational business, the basic motives are same while the business forms will differ as per the product, investments, financial affluence and governance. Of all the aspects mentioned above, governing the app development strategy from the business perspective is a pivotal point to get identified in the market, today.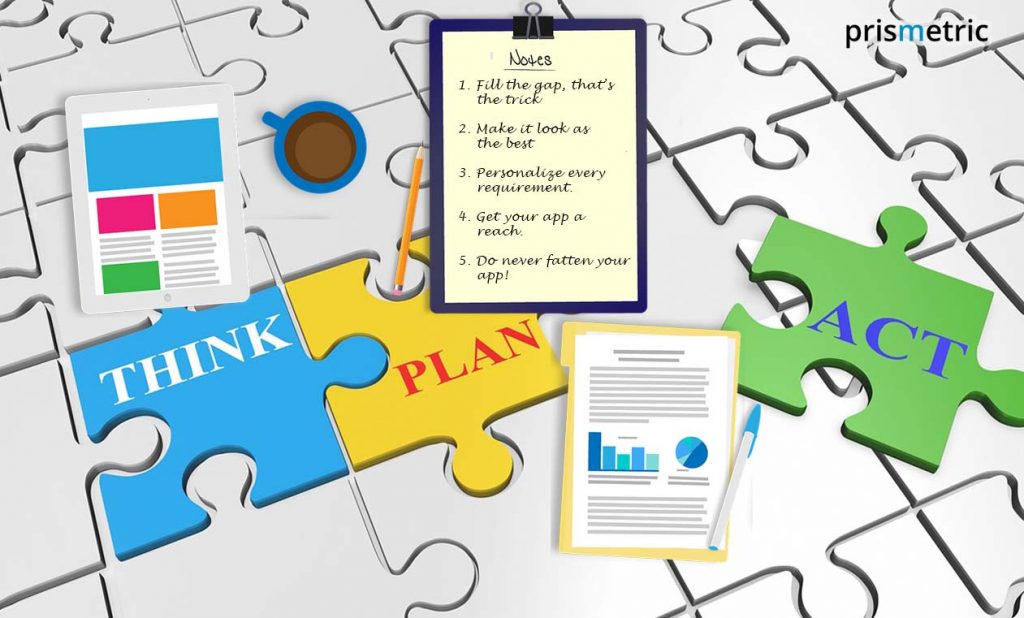 The success of any business can be destined as how well the app was promoted, governed and most importantly how greatly it has been satisfying the consumers' needs. These three are equally important for a successful business. Promotion and consumer satisfaction, if the two aspects fall in place, through excellent governance, a successful business journey begins then on. It's the implication of clever and clear business model and app development governance strategy a brand's future is crafted. Brainy business strategies can build a successful business story. We cannot follow the same strategy for all the businesses because not all the businesses are same. So knowing your business, your product and its perspective reach is necessary. The need for the app has to be analyzed carefully and then the business has to be strategized innovatively.
Fill the gap, that's the trick!
Not all the time an identifiable and lurking advertisement can make a business successful. The key factor is involving the right strategy after the promotion. The promotion is just a beginning but it should be well lead to a good or better quality product, fulfilling almost all the important gaps left by the core competitors. Find the gaps and try to fill them all, that's the trick! While fixing it establish it. Yes! Tell your customers what have you done innovatively breaking the orthodoxy methods or old troublesome factors that were lacking in the competitive brands or products and how well you have fixed it for the consumers' satisfaction.
Make it look as the best!
The looks may be deceptive for the human beings but it matters a lot in business! A good presentation is mandatory for any product and especially when it comes to mobile apps. The innovative inclusion of useful features builds a highly appreciable app while the basic technology remains the same. What makes them unique at the first look is the innovative design. Yes, make your app attractive and user-friendly also has its own set of benefits with respect to analysis and maintenance. Serve it well! Pick the right design, apt color, good frame and pictures for your mobile app. After all, these features make the mobile apps offering similar services look different. It is important to get your consumers a seamless service, but if your app doesn't look appealing, how will your streamlined seamless service reach your consumer? So, it is necessary that you design your product to make it look worth a download. The User Experience and User Interface must play their part well to make your user a reliable consumer of your product.
Personalize every customer's requirement
When working on to get more and more users for your mobile product it is equally important for you to hold on to your reliable consumers. While introducing new features and updates to lure more new users it is equally important to pay heed to the ones who are already your consumers. Not every customer can be contacted to show them that they are valued equally among the new users, but this can be done if you could offer a highly personalized service to them. Read their buying behavior, product interest and preference, and offer them what they would like to look for and do never estrange your loyal customers while expanding your business circle with the new users. Offer a customized service for both the consumers to make them feel personalized. Encouraging customization will improve their personalized experience with you and hence you will gain brand trust and loyalty.
Mobile first approach to get your app a reach
While you invest a lot on your mobile app it is important to build your customer base or a few loyal enthusiasts for your brand to download your highly cherished mobile app. Adopt an approach to mobile first and promote your mobile app through social media or by other means and build a trust. Follow the familiarity and launch your app as an upgraded service to consume your product or brand. This will get your product a definite customer base. Appreciation for your mobile app and website will make you have a prelude of how successful your next version of the mobile app would be. It will serve as the easiest way to learn about the product's reception and brand's familiarity. Develop your mobile app according to your users' interest by analyzing their interests on your website and try to fix all the drawbacks that have been felt, to build your brand's trust through the app.
Do never fatten your app!
Make your mobile app light. Never flatten it with a lot of tech stuff and options. Follow the basic easy to access options with attractive frame and design. When it becomes easy for the user, he/she is likely to use it more often. Too many options and advanced descriptions make it even worse. Make your application more interactive, insightful and light to use while focusing on the primary aspect the app is built for. Then think about the additional features your users would love to have along with your main app features. Give them a lot of features but make it clear and effortless to pick, this will create magic in your business.
Conclusion:
Governing the development of a mobile product is just building your product's or brand's future. Chisel it like how an artist does for his creation. Nothing should be misplaced or should go out of control. Plan it well, bring what were you planning to develop and execute it well. In this mobile technology enabled world, business seems to be a simple task but when we step into the world of competition, the actual complexity to present ourselves unique is felt. So as to uphold the prevailing competition, the present business trend and deliver what is intended; a businessman needs a better hold on to the technical advancements, plan and govern well the progressive phases. Everything should be planned to centralize your customers' needs. Be a customer when to govern a product development this will bring about positive results.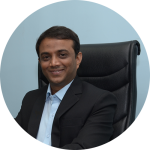 An enthusiastic entrepreneur, interested to discuss new app ideas, rich gadget tricks and trends, and admires signature tech business styles to readily embrace. He enjoys learning most modern app crafting methods, exploring smart technologies and passionate about writing his thoughts too. Inventions related to mobile and software technology inspire Ashish and he likes to inspire the like-minded community through the finesse of his work.