The Dawn of Next-Generation Mobile Banking – What You Need to Know
Tremendous increase in Smartphone adaption amongst worldwide users from 2013 to 2015 has contributed big in the dawn of next-generation mobile banking. With advanced banking apps, today you can easily manage all financial transactions anywhere, anytime – all you need is just a Smartphone with internet connectivity.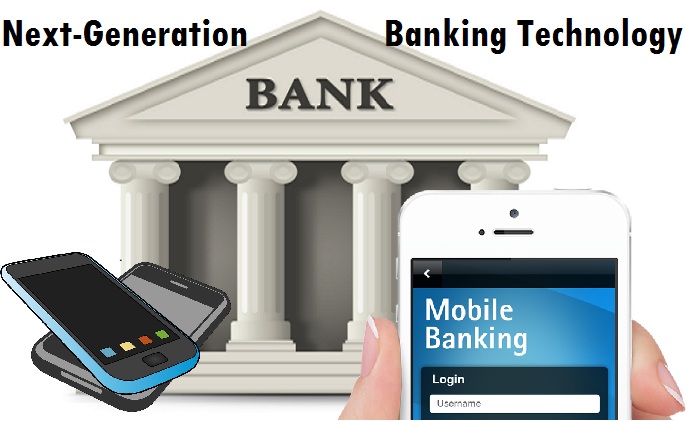 Whether you want to transfer money, do recharge, pay bills, or trace transactions, you can do all such money transactions and probably a lot more by simply tapping on the mobile app of your bank. The remarkable advancement in the retail banking technology has made your bank available at your fingertips for round-the-clock access!
The top-notch retail banks in the world have already jumped into the bandwagon by rolling out a state-of-the-art mobile banking app. Caixa Bank of Spain has recently launched a mobile only banking service, where they will be offering banking services only through mobile app and social networks. NAB, Australia's frontrunner personal banking services, has recently rolled out a new mobile payment service for Android Smartphone users.
Reportedly, Fifth Third Bank in the U.S. is soon to add a fingerprint authentication feature to its iOS banking app. UK isn't an exception to this mobile banking evolution. The most prominent banking services in the Great Britain, including the likes of HSBC, RBS, Barclays, Lloyds Banking Group and Santander have launched their apps for both iOS and Android Smartphones back in 2013.
So, it's no surprise to learn that mobile banking niche is growing rapidly all across the globe. The new mobile features like geo-location tracing, HD camera, fingerprint scanner, touch screen capabilities, etc. will enable banks and other financial businesses serve their customers better.
How mobile app makes a smart investment for banking services
But, mobile banking apps aren't useful to users only. Banking institutes too can benefit from mobile app service in numerous ways. For example, banks can conduct customer surveys to build customer loyalty as well as to retain potential customers. Mobile app adoption can also boost transaction volume, which can eventually increase your market share.
Adding more to the benefits, banks can also leverage app based service to educate and update their valued customers on account security guidelines, change in taxation laws, new investment options, newly added services/product, etc., directly to their mobile devices using push notifications or in-app messages.
A mobile banking app can also prove to be a potential channel to connect with your customers on social media platforms; this will help strengthen customer relationship and enhance the bank's identity. Mobile banking apps also fuel cross-selling as well as the marketing of banking products or services amongst the target audience.
Leading banks have already started using the distinguished features of mobile devices to drive more upstream. For example, a bank can use Geo-location facility in user' phone to trace their location in real-time and provide them with a personalized coupon or merchant-funded offer when the user is in close proximity to merchant's physical outlet. With an up-to-date banking app, banks can find a plenty of opportunities to communicate and engage with your customers more effectively.
Bottomline
The Millennial Generation is grown up in the era which is heavily influenced by the internet and mobile technology. It is anticipated that the mobile payment market will grow up to $90 billion in 2017, which was reportedly $12.8 billion in 2012. In addition to mobile banking apps, mobile wallets are also slowly coming into the mainstream. More users will prefer using mobile banking apps provided they feel the transactions from the app are completely secure and even more convenient or rewarding. Contact us to know more about mobile application development in general and about the different solutions that we can help you with.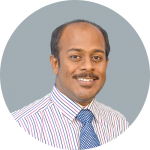 The world is now very much compact, we call it Global Village as a result of digitization and this impresses him! He likes to explore the nooks and corners of the incessantly modernizing world and marvel technologies. His passion for digital trends taught him the knack of reaching the huge digital mass to find business opportunities instantly. He writes articles about digital, technical and marketing tactics for business enhancements.