How Much Does it Cost to Build an App like Cleo?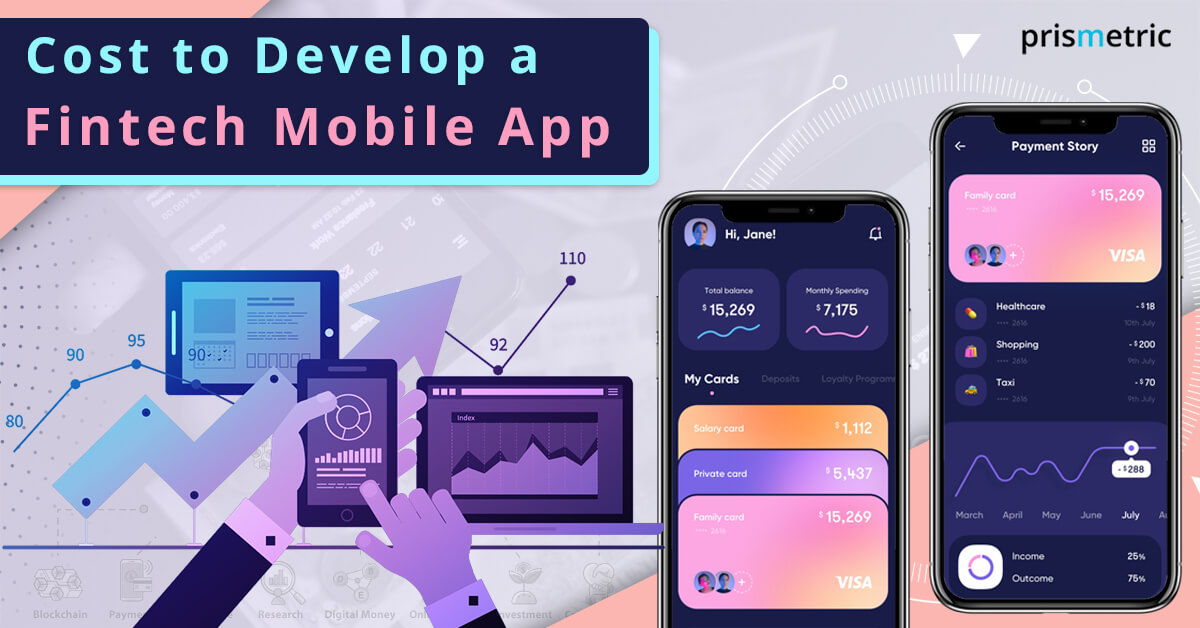 Saving as a habit, like the Red Panda, is endangered. In this "spend like there is no tomorrow" world, saving money just seems old school. This is till the time that you want to make a big purchase like a house or a car and suddenly realize that you do not have enough savings in your account and are not eligible for a loan! To save the new generations from this heartbreaking situation, a white knight has emerged. And no, you do not need to do any kind of hard work or number crunching as mobile application like Cleo – an AI based budgeting application will do the heavy lifting for you.
The Global Fintech market is predicted to cross $300 billion by 2024. The mouth-watering proposition of making a fortune in the Fin-tech mobile app sector has prompted many entrepreneurs to think about Fintech app development. But before you approach a Mobile App Development Company to develop your blockbuster app, there are a few details that you need to know about Cleo. This is because this AI-powered Fintech app is the new poster boy of the Finance & Technology domain.
What is Cleo app?
Cleo is an artificial intelligence-based financial-technology app that helps the users in accomplishing their budgeting goals.
The beautiful thing about Cleo is that when a user asks questions related to their bank accounts and payment details, the AI-enabled chatbot of the app answers the questions in an easy to digest manner. All the user's spending is broken down by category, date, and merchant to make it easy for the user to understand.
The chatbot even shows various emojis and GIFS and adds humor to the conversation making the users feel that they are talking to a real human.
A perfect fintech mobile app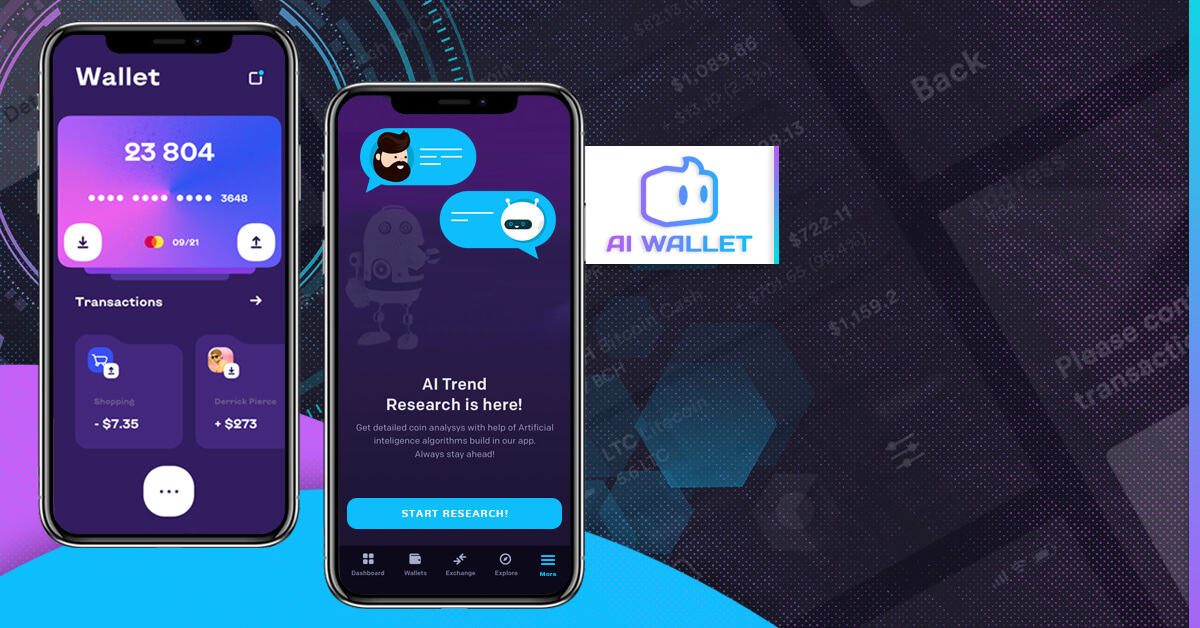 The app even has its own wallet.
Cleo asks the user to add their account details in the app. Cleo then analyses the account spendings in read-only mode, meaning that the app can only view encrypted data. The encryption standard is a bank-level 256 bit, which adds an extra layer of security to the app. Every Fin-tech app needs to have robust security so that the users can trust it. Cleo employs its AI capabilities to pull out the transaction history of the user and spot a trend in the user's spending habits.
Cleo replies whenever the user asks specific questions. For example, if a particular user asks how much did he/she spend on clothing past month, then Cleo will send the user a detailed spending report containing the date, transaction time as well as the name of the merchant.
Because of the read-only method employed by Cleo, only the user can withdraw money. To avoid privacy issues, Cleo never saves the credentials of the users on their servers, and they even encrypt sensitive data like transaction history and personal information.
Cost to build an AI-based fintech mobile application like Cleo
There are many factors based on which the fintech app development cost matters. The most important factors that can be considered to get a cost estimate for developing an app like Cleo are;
The complexity of the app
The security layers instilled in the app
The number of third-party plugins required in the app
The cost per hour charged by the developers
While calculating the cost of building a Fin-tech app, you should also plan for the cost of updating and maintaining the app and even the fees of hosting the app on the server. If you go for building a Native Android or iOS app, then the cost of developing the app will be more as compared to building a hybrid app.
Developers based in countries like Poland and India charge much less than those based in the USA and UK. The difference in rates charged by the developers can be upto 3-4 times, meaning that a US-based app development company will charge you 3-4 times more than a company based in India. Hence you should select a developing nation to avoid surge in development costs.
Depending on the features that you want to include into your financial app, for a basic app it will cost you about $15,000 – $35,000 while for an advanced app you can expect to shell out anything between $80,000 to $130,000 for building your AI-enabled Fintech app.
The Monetization model of Fintech apps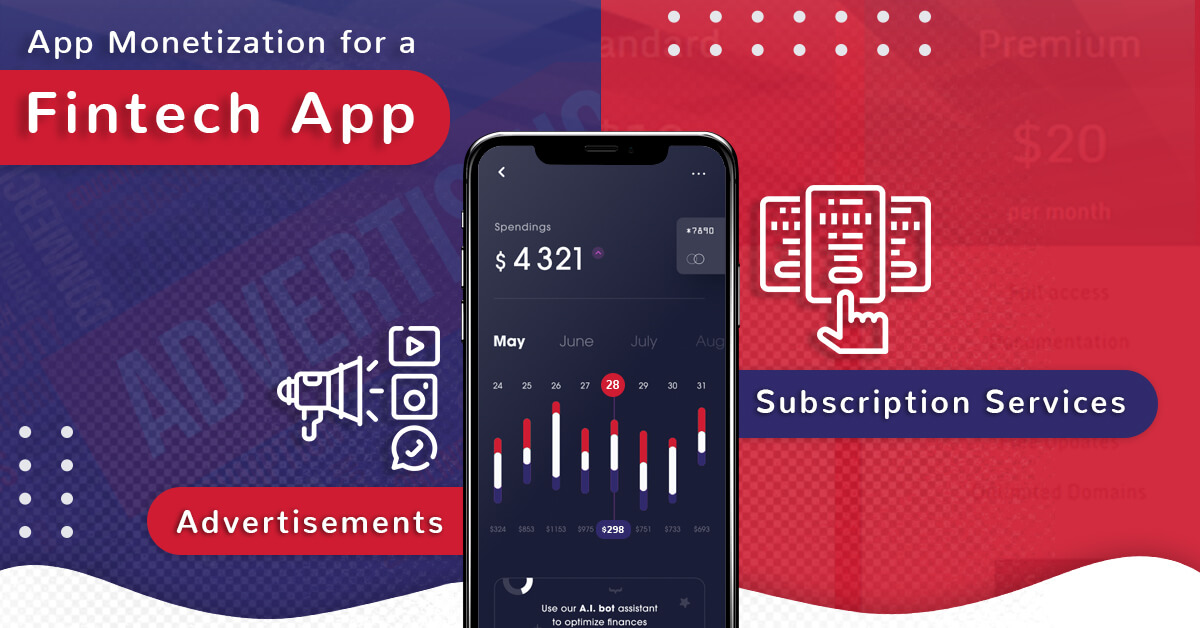 Monetization opportunities are one of the important aspects that keeps the app business going. In the case of such financial apps where it is a service based app looking for various aspects where the business can ensure the ROI needs to be understood and properly out in place.
The following are the monetization options for a Fintech app like Cleo.
Advertisements
You can run relevant advertisements on your app and charge money from the businesses interested in advertising. Banks, credit card companies, travel companies, restaurants, and all those people who want regular paying customers will be interested in putting up advertisements in your application.
As your app will know the spending habits of the user, you will be able to target the customers based on their preferences. For example, a customer who is more interested in investments will be shown ads related to investment banking. This way, the companies putting up ads will realize higher customer conversion rates.
Subscription services
You can adopt a freemium model and allow basic features for free and ask the users to pay for using advanced features.
Cleo, for example, is using this strategy by allowing its advanced members to avail services like Cleo cover and daily cash using which the users can have an option to avail some extra cash back based on the user patterns and have some extra cash savings.
You can also include such features into your app by tying up with various financial services providers as well as retail outlets. In this manner, you will be able to provide your users with money-saving options. This will hook your users to your mobile app.
Third-party tie-ups
Fintech apps can make money by providing users with better financial products. For example, if a user spends more money on restaurants, then the app can suggest a credit card that has more payback points for users spending on restaurants.
This will create a Win-Win situation for both the user as well as the credit card company. You can earn a small commission from the credit card company for your services.
Features of the AI-Based Cleo app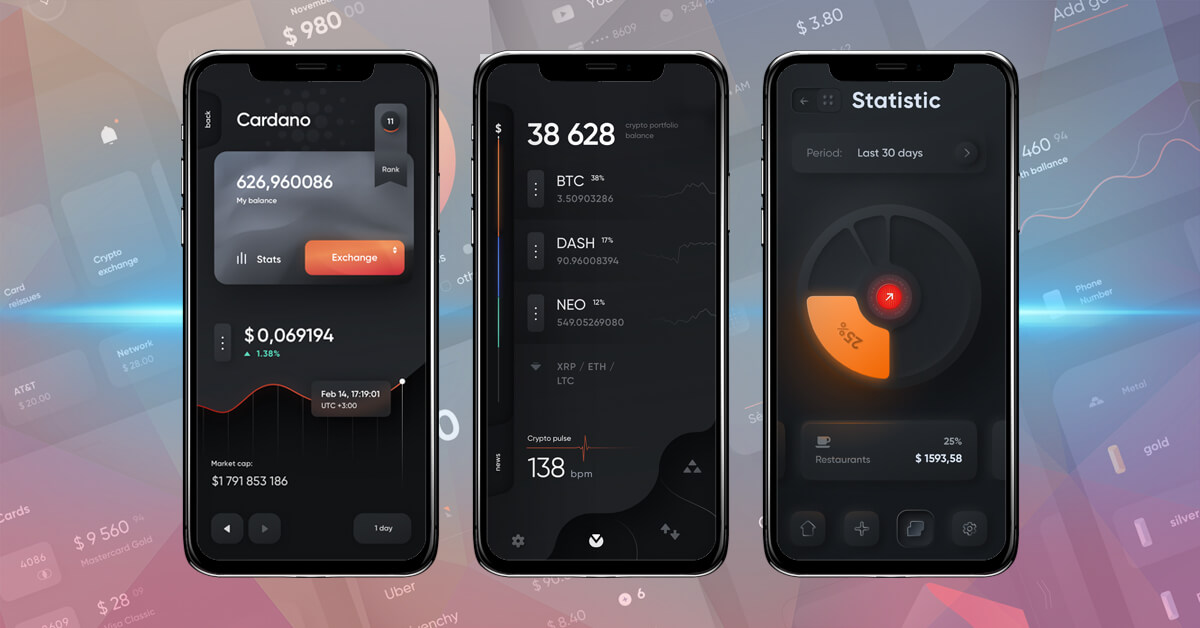 Cleo stands out from the competition due to its unique features. Let's have a look at some of the basic features that any Fin-tech app needs to have before moving onto the advanced features.
Basic features for a financial-technology app like Cleo
• Balance checks
• Sign-up/sign-in
• Spending tracker
• Create a budget
• Push notifications
• 2-factor authentication(for security)
• Include AI functionality
Advance features of a fintech app
Setting budget limits
A nice feature to have in a Fintech app would be the ability to set a budget/spending limit.
Reports based on spending habits
A Fin-tech app can easily categorize each transaction. Hence the user will be able to see a detailed breakdown immediately. A Fin-tech app is different from a classic mobile banking app.
Advice to spend better
An AI based fintech app would even anlayze the spending habits of users and suggest improvements in spending habits to save money.
Voice-activated chatbot
The thing that makes Cleo stand out from the competition is that it has a voice-activated chatbot. There are many advantages of including a chatbot for your Fintech app, the most prominent one being the ability of the chatbot to make the user experience smoother.
Impart financial literacy
Cleo has a feature in which it allows the user to play some games and quizzes. These games and quizzes make the user financially savvy. You too can include a section that imparts basic financial knowledge to the users.
Personalization
You can include various personalization features like calling the users by name, offering suggestions based on the user's preferences, and customizing the home screen according to the users. By making the app personalized, you will enhance the user experience of your Fintech app.
Technology stack that will help in building an AI based fintech app
The tech stack used in the development of a mobile app defines the characteristic of the app. There are various aspects that the team involved in developing the fintech app need to look into and the tech stack plays a decisive role based on which many important decisions are taken. Here is a brief overview of the tech-stack that can be considered for developing a fintech mobile app.
Programming languages and platforms can be done using languages like Python, React Native, PHP, Flutter, C, Swift, or Kotlin.
Use cloud services like Google Cloud, Microsoft Azure, and IBM to save storage and to conduct analytics.
Equifax, Yodlee, and Intuit can take care of customer support and account verification needs.
Angular.js, Bootstrap, and Materialize can take care of your front-end development needs.
You can use database solutions like Cassandra, MySQL, Postgres, and MongoDB to take care of your database management needs.
Utilize services like Apple push notifications and Twillo to instill the push notifications feature into your Fintech app.
Using tools like Twillo Authy, Duosecurity, and Retrace you can install 2-factor authentication into your app.
Team required for developing an AI based fintech app
If you a looking for an end-to-end app development service for your Fintech app then you should also be looking for a team wherein you can have experts providing quality service on all the fronts. So it you are wondering about who would make a perfect team for your fintech application we have sorted it for you.
For developing an AI based Fintech app like Cleo you will require
Project manager
Team leaders
Analyst
UI and UX designers
Developers
Expert AI programmers
Quality Assurance Engineer
Why should you hire an efficient mobile app development company to develop your Fintech app?
As you might have noticed, there is a lot of work involved in building a Fintech app like Cleo. You can opt to build a new team from scratch, hire developers, rent office space, and purchase new equipment. Another approach and one the best one's to get the experts work for you is to hire a mobile app development company that is experienced in the field of mobile app development. We at Prismetric have been developing mobile apps for more than a decade now, and we would love to be a part of your success by developing your dream fintech app. . Let us join hands to build your Fintech app, an app that will usher the space of Fintech into a new era.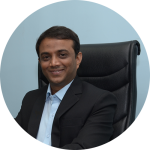 An enthusiastic entrepreneur, interested to discuss new app ideas, rich gadget tricks and trends, and admires signature tech business styles to readily embrace. He enjoys learning most modern app crafting methods, exploring smart technologies and passionate about writing his thoughts too. Inventions related to mobile and software technology inspire Ashish and he likes to inspire the like-minded community through the finesse of his work.