Driving your Business with Mobile Apps: What you need to know
Let's face it, mobile app have evolved as a potential platform for businesses of all kinds and sizes over last three years' timeframe. Mobile apps have emerged as a major channel for building user acquisition and driving deep engagement from loyal customer-base.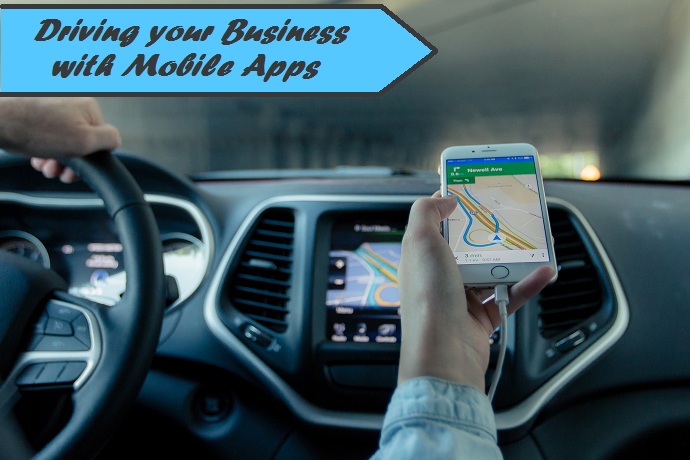 However, simply launching a mobile app won't meet the bottom-line of your business, i.e. making some real good money! There are several strategies that you can follow in order to make your app truly productive for your business. Buckle up reader!
Provide service in real-time
Having a mobile app brings you a great opportunity to communicate and serve your customers directly in real-time. You can send push notifications to their mobiles about discounts, sales, coupons, etc. Or you may also use pop-up notifications to highlight interesting and useful tips, guidelines, etc.
Providing your customers with relevant and useful content will drag them closer to your products and services, winning you improved customer loyalty. Here make sure you deliver content which is truly informative and engaging, not PROMOTIONAL!
Let the users shop with ease
Thoroughly analyze the selection-to-purchase process of your mobile app and figure out the elements that can cause some pain to users. Once found, take out those elements and simply the app's selling process to the optimal level.
Now, when it comes to great app-shopping experience, the one that consumes the least time of users straight-way wins. For example, if a user has already shared address earlier, don't ask them to fill that information again. Instead, you can make it faster by simply asking them to opt-in if they want to receive the purchase at the same address or would like to share another address for shipping.
Many apps out there also provide options to save payment card details so users can skip entering those details while making another purchase. In short, the easier and faster your app allows users to accomplish their purchase, the higher chances you'll see repeat visits and new customers.
Leverage the potential of personalized UX
It's a big data game! You need to gather data like users' location, purchase history, wish list, content interests, etc. in order to study customers' behavior and preferences, which will eventually help you provide them with more personalized user experience. Leverage data analytics to provide your customers with relevant products or offers. If your app succeeds in making users feel special, this helps gain customer loyalty and increased sales.
Give'em rewards!
Trust me, customers love rewards! A study on human behavior reveals about 50% of users download a new mobile app to avail some discounts and offers. You can provide your users with some points on every purchase they make on your app and allow them to redeem those earned points anytime later. A referral scheme is another good example to reward app users. Moreover, a personalized reward scheme, like exclusive coupons, can help you re-engage with passive users, who were active earlier with your app.
Explore the potential of mobile deep linking
The concept of deep linking is slightly different in mobile devices compared to the web. Deep linking in mobile is used to redirect users (from mobile ads, push notifications, in-app messages) to a specific view or screen within your mobile app. It's about using a distinguished URL to link particular screen/content of your app. This will not only contribute to higher app quality, but will also help keep users engaged. Users will be able to reach the right content in no time and can easily swap between different screens within your app.
Use App Analytics to trace users' activities
Once a user downloads your app, you can trace all activities or events performed by them on your app in real-time using app analytics. The accumulated data will help you explore users' interests, behavior and other useful information. You can also use this insight to optimize the advertising campaign such that you can invest more on channels that provide you with more loyal users. You can also leverage user-generated data to re-engage with them or to win a conversion by sending a personalized push notification in real-time.
Hope these 6 mobile app marketing strategies will help you boost sales! Though these are not the only strategies that can help you drive better business, but these are found to be among the ones that have been providing results to many businesses irrespective of the niche of the business. The mobile apps strategies can vary depending on various factors and so does the implementation. Let us know, which of these strategies have worked well for you?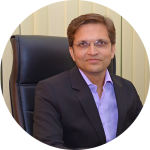 With in-depth knowledge in International Business Management and Information Technology, he can effectively craft business enhancement strategies and can skillfully untangle technical complexities. Writing about the new age technology and sharing his thoughts on the continuously evolving business trends keep him content.