5 Mobile App UX Design Strategies That Are Guaranteed to Work
Certainly, there are many factors that account for an app's success, but the user experience (UX) offered by your app is the most important one amongst all! Visit the iTunes store and Google Play store to check the top most rated and most popular apps. And, you will find that great user experience is the key to their success.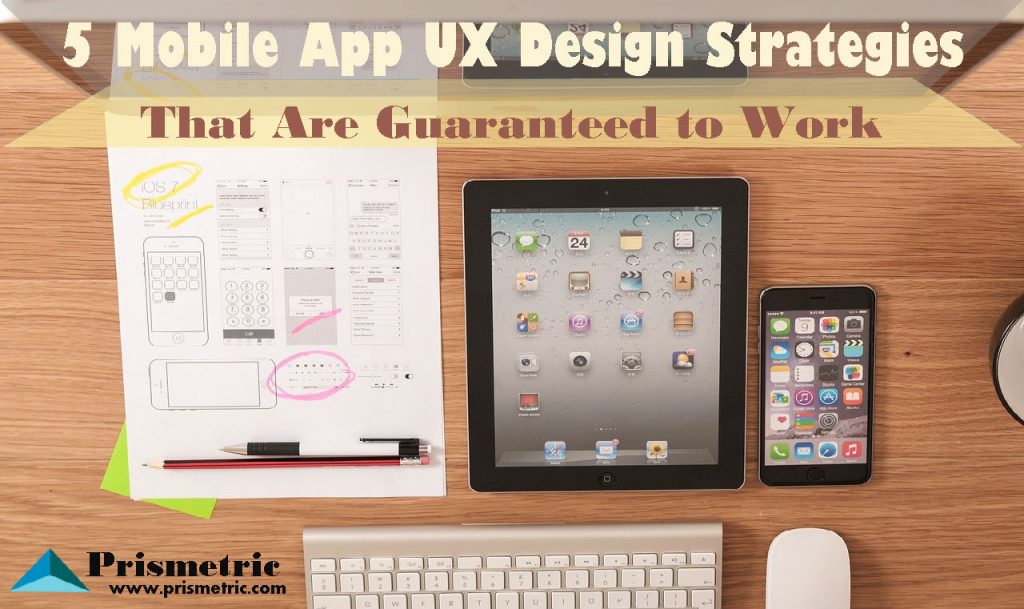 Want a winning UX design for your mobile app? Find out what are the best-followed practices in the app development industry that can help you steal the hearts of your target mobile audience. If you succeed in implementing the best of UX strategies in the most effective manner, your app can truly stand out in the market and ensure you meet the bottom-line.
Related: What you need to know about Mobile UX and its Importance?
If you fail to understand the connection between users' psychology and your app's UI/UX design, you will end up building an app that fails to make an appeal and your app will be lost amongst thousands of other apps offering the same features/functioning as your app.
In this post, we have brought you some proven UX design strategies that you must consider for your next mobile app development project.
A future-ready UI design can give your app an edge
When it comes to creating a UX design that can delight and impress users, the user interface (UI) design is one of the most important factors to focus on. And, designing a UI that can fit best to the many different sizes of mobile devices, that your target users are using, is a real challenge.
Adding more to your difficulty, the two leading companies, Apple and Google are consistently releasing new updates to their mobile operating systems (iOS and Android) that remarkably changes UI design and often changes the way the mobile users use apps and changes their responses.
If you are an app developer, you need to pay close attention to these updates and take benefit of the new features introduced by Apple and Google in a timely manner. This approach will help your designed UI elements in line with the present and future trends.
Choose the right colors and layout
You need to choose your app's color palette and design layout wisely. Studies reveal that the selection of colors can considerably impact on the conversion rate and overall market performance of your app. Different shades cause different reactions in human minds. For example, colors like yellow and light blue give a calm and soft feeling to the eyes. And colors like red and orange seem powerful and vibrant. Meaning, particular colors can stimulate people to react in a particular way.
In China, red color is used in most of the websites as the color symbolizes happiness in the country. So, if you are building a mobile app for Chinese people, you are most likely to add a pinch of red in your UI design. And, unlike websites where you can select both vertical and horizontal layout, you need to use a vertical layout in app design to make browsing convenient for mobile users.
Follow the minimalistic approach
The minimalist design approach emphasizes on creating an interface that users can quickly master. Some of the most popular apps have followed a minimal UI design approach. It helps make your design look clutter-free. Also, know as a modern user interface, minimal UI design helps deliver a world-class experience to users.
The key thing to remember while designing a minimal UI is to ensure you avoid adding unnecessary elements, instead provide users with only what they actually need from your app. The user interface of your app should be designed such that users find it easy to understand your app and can navigate across different screens smoothly.
Related: Contextual Design taking Mobile App Development to the next level
Make your app's first impression count
Your app gets only a few seconds to prove its worth once a user installs it on their mobile device. The user experience your app provides within the first few seconds or a minute of its installation is called 'onboarding experience'. There are several sure-result strategies to enhance your app's UX design quotient in this phase and progressive onboarding is one of them.
You can guide users to the next actions they need to do for performing some specific tasks within your app. This also makes your app look interactive. Try Birdhouse app by Twitter. It offers an excellent progressive onboarding experience.
Step in the era of ultimate personalization
Like a website, your app doesn't have cookies to store user's previous browsing history and customize the screen accordingly. But in app, we can use app analytics and AI tools to record users' session and behavior within the app. And, the same data can be used to offer a more personalized user experience to app users. Define your app's personalization strategies and you will see a dramatic increase in conversion rate and user retention rate.
For example, if your app sells some products, you can provide your users with 'recommended products' or 'suggestions' based on their profile data you have which includes their previous purchases, gender, location, and many other parameters. When the right data are brought to the user's notice at the right time, it boosts the probability of a sale or desired result/action considerably.
On a broader concept, the user of an app is part of a customer ecosystem and adding personalization to the apps will further improve customer satisfaction. And so, the customer satisfaction measurement is also a very important aspect to take care off from the mobile app developer's perspective.
To conclude, there are many different strategies that can help you provide your app users with a best-in-class experience. Follow these 5 tips mentioned above to stand out in the app market. At Prismetric-top-rated mobile app development company, we use app UX analytics to get you right design for an app that actually works for your business!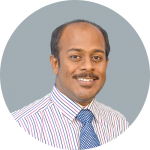 The world is now very much compact, we call it Global Village as a result of digitization and this impresses him! He likes to explore the nooks and corners of the incessantly modernizing world and marvel technologies. His passion for digital trends taught him the knack of reaching the huge digital mass to find business opportunities instantly. He writes articles about digital, technical and marketing tactics for business enhancements.