Cost to Develop a Marketplace App Like TaskRabbit
Who likes to do their chores? Well, taking a cue from the success of apps like "TaskRabbit", it seems very few people do. TaskRabbit's business philosophy is pretty simple: to help hard-working people find meaningful jobs in their community. The platform connects people with more money than time with those who have more time than money.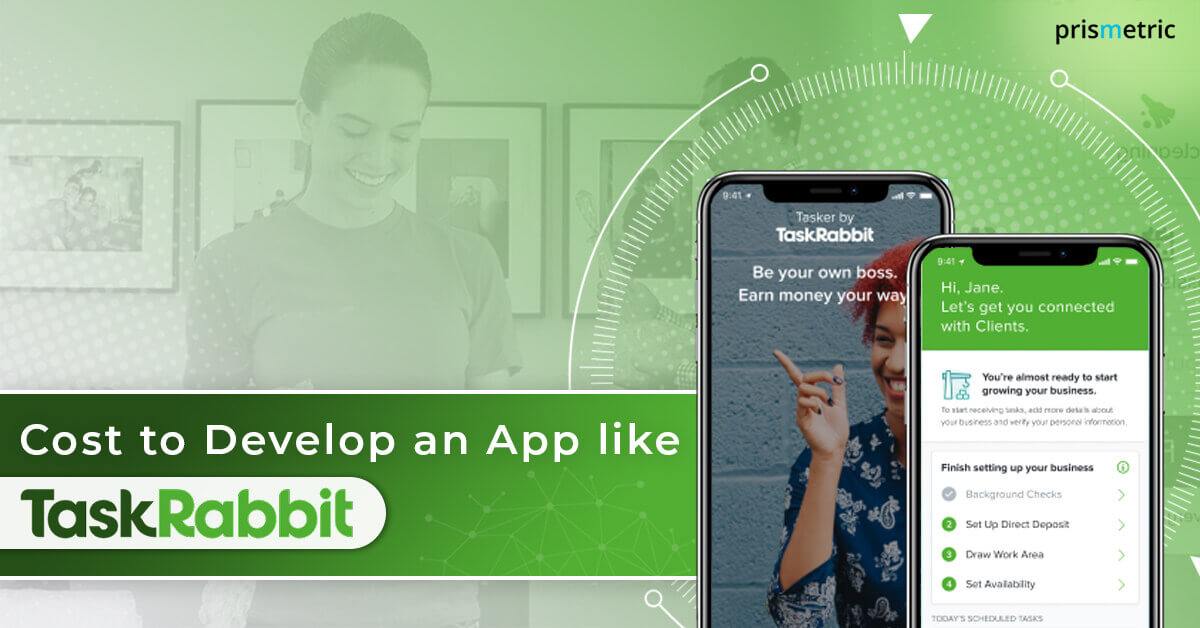 In 2008 the founder of TaskRabbit Leah Busque found out that she had more money than time to buy dog food. She thought about the fact that there will be many people like her who wouldn't mind giving a few dollars for small errands. Considering this, she started RunmyErrand, which was a predecessor to TaskRabbit.
An Overview of "TaskRabbit"
What is TaskRabbit?
TaskRabbit is an online marketplace that helps users in connecting with people living nearby for completing their errands. Tasks like Furniture Assembly, Handyman Service, Feeding Animals, and Babysitting are available on TaskRabbit.
The platform acts as an online marketplace for services. It helps in connecting people who are looking for odd jobs with people who want their service. TaskRabbit is popular in the US and over the past decade, taskers have helped in saving around 4 million hours! The app was eventually acquired by IKEA before it had already acquired $38 million in funding.
After starting in the U.S. The app has now expanded its wings to other countries like Canada, Germany, U.K., and France. The company has roped in more than 140,000 taskers on-board with 60% of them being Millenials. Thus TaskRabbit has become the poster boy for the "gig" economy where people earn according to their convenience by doing small gigs instead of full-time jobs.
TaskRabbit has shown the way through which the apps providing gigs can earn.
TaskRabbit User Segments
1) TaskPosters: TaskPosters are people who want a particular job done and are ready to offer some money in return. When a TaskPoster posts a specific job, the app connects the TaskPoster with the correct TaskDoer. The TaskPosters can read the reviews and ratings of various TaskDoers and decide on the person to which they want to assign a particular task.
2) TaskDoers: TaskDoers are people who want to make some extra bucks by providing services. Every TaskDoer or TaskRabbit is grilled through an extensive interview process, and thorough background checks to ensure that only the most appropriate people pass through these stringent filters. The Taskers will first have to apply online with their Facebook or LinkedIn profiles.
The process of hiring Taskers – TaskRabbit has a no-compromise approach when selecting its taskers. This is because the wrong persons can ruin the hard-earned reputation of the company. The app first does a thorough background check and then conducts an in-person interview with the taskers to understand them better.
Once selected, the app then assigns the taskers based upon their current skills interests, and location they have opted to serve. Once someone posts a job on the app from the neighbourhood, TaskRabbit notifies the taskers about the job which they can either accept or reject based upon their convenience.
Ready to create your app like TaskRabbit? Then first, you will need to get a ballpark range of the costs associated.
Know the cost to develop an app like TaskRabbit
TaskRabbit is an app in which you need to take care of the needs of the Task givers, Taskdoers (TaskRabbit), and that of the admin. As you have to cater to a varied set of users in the same app, the costing is normally more.
The cost of building an app like TaskRabbit can be around $10,000-$35,000. The cost depends on the kind of OS, App design, and features that you want to include and the country you choose to develop. If you decide to build your app in a country like India, then the cost of building the app would be around 5-6 times less than developing it in a western country like the USA.
Get Estimation for your app by contacting our team.
How does the process work for a marketplace services app?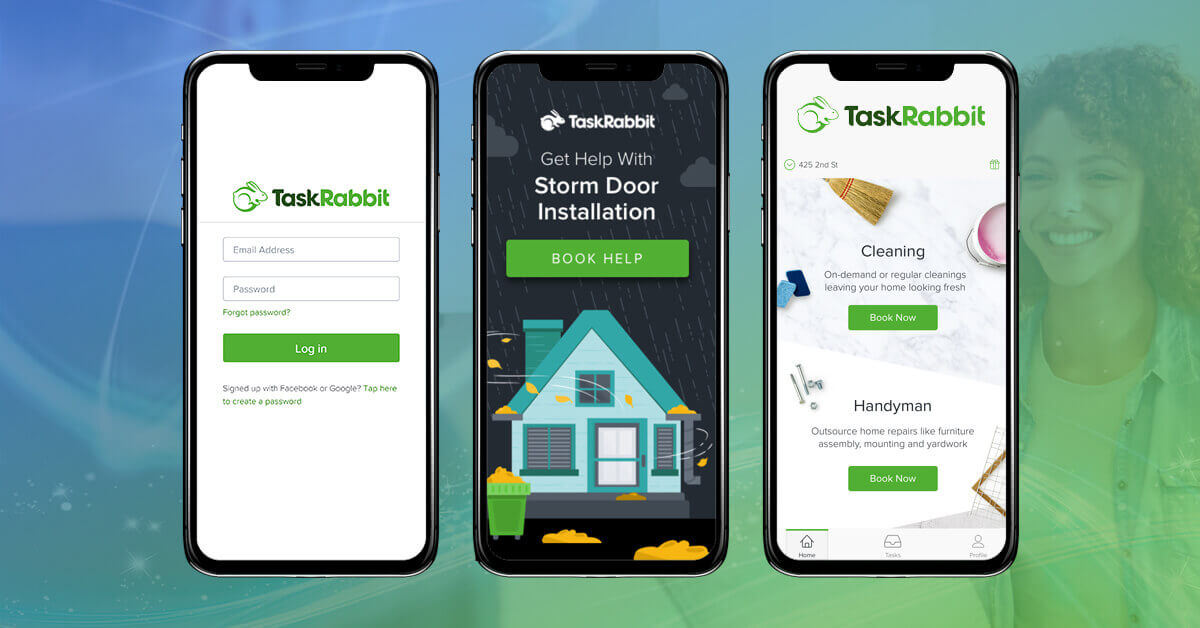 TaskRabbit is essentially a home service marketplace app that connects the people who want some tasks to be completed with the people who are ready to complete those tasks.
It allows people to get tasks done by friendly neighborhood people and also provides an opportunity for people running low on cash to earn some extra money by doing odd jobs.
The workflow for an app like process works like this:
Step 1
A Taskposter (one who needs a particular task to be completed) posts a task
Step 2
The app shows the taskposter a list of contractors who are ready to do the task along with their hourly rates. The task poster then selects the TaskRabbit according to the skill level and the hourly rate.
Step 3
Once the taskposter zeroes down on a particular tasker, the tasker then accepts the job or rejects it as per his/her convenience. There is a certain time within which the tasker needs to accept the job and get to know further details of the job at hand.
Step 4
Thereafter, the tasker works on the tasks and once the job is completed, the payment is then processed through the app.
How will a Marketplace app like TaskRabbit help you make money?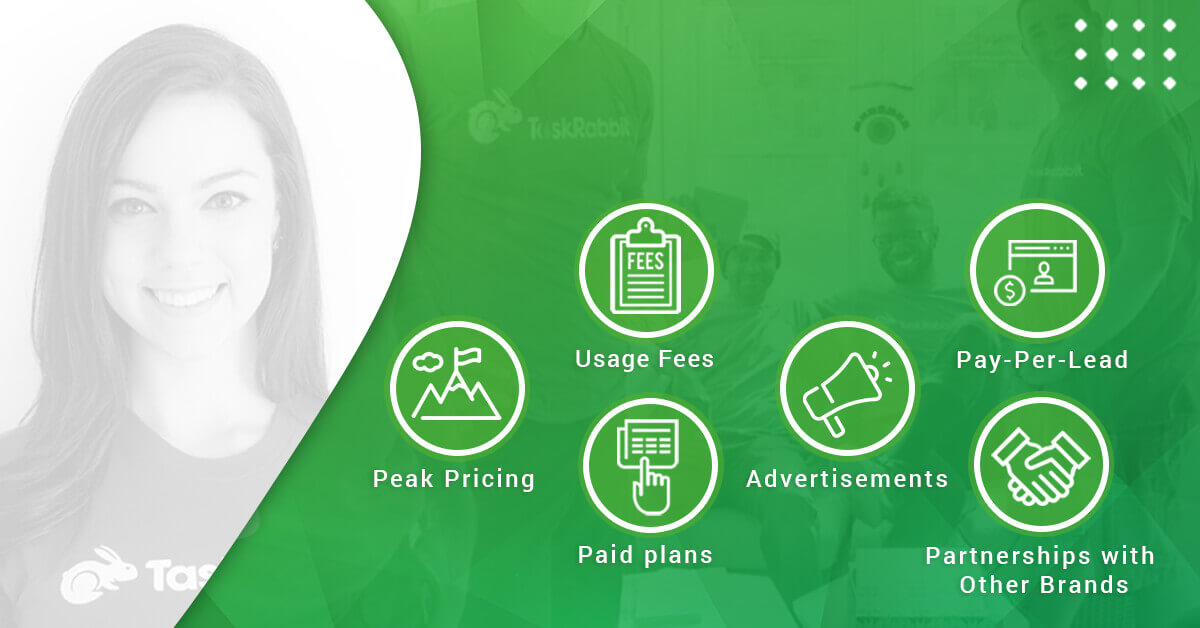 There are many sources of revenue for a home service app like TaskRabbit
Usage Fees
This fee is the price that you charge from the service providers who are providing service to the customers. You can charge a commission depending on the service type, the amount of money the TaskDoer earns from the location, and other factors.
Peak Pricing
Like Uber's surge pricing, peak pricing is a concept in which the platform can increase the price of services in high demand. Peak pricing is especially beneficial during events and festive seasons.
Advertisement
Advertisement is one of the most straightforward revenue streams that such a marketplace app could have. You can place relevant ads of local businesses in your app and earn revenue from it. Many local businesses would be interested in gaining new customers. The advertisers can target both TaskDoers as well as their customers.
Paid plans
You can sell paid plans to TaskDoers, where they will get exclusive perks as opposed to people. For example, Paid Users will be able to view higher-paying tasks. First, they will be able to see assignments from other areas as well, and they will be ranked higher on searches related to their tasks.
Pay-Per-Lead
You can charge Taskers for a particular number of leads. The competitor of TaskRabbit, Thumbtack, charges its Taskers in this manner. This way, the Taskers will be able to get qualified tasks quickly, improving their conversion rate.
Partnerships with Other Brands
Your app can get affiliate commissions from purchases by partnering with various brands like Amazon and eBay.
Finding the best possible sources of revenue for your app should be on priority whenever you decide your mobile app strategy.
Must-have Features for a Marketplace App like TaskRabbit
A home-tasking marketplace app like TaskRabbit has huge revenue-generating potential and to tap this potential you will need to cater to the needs of all the stakeholders.
The app will have three user types:
The task givers
The rabbits or the task doers
The admin
Hence the features and functionalities will be added into the app that will cater to the requirements of all these 3 types of users.
Basic Features of the App will include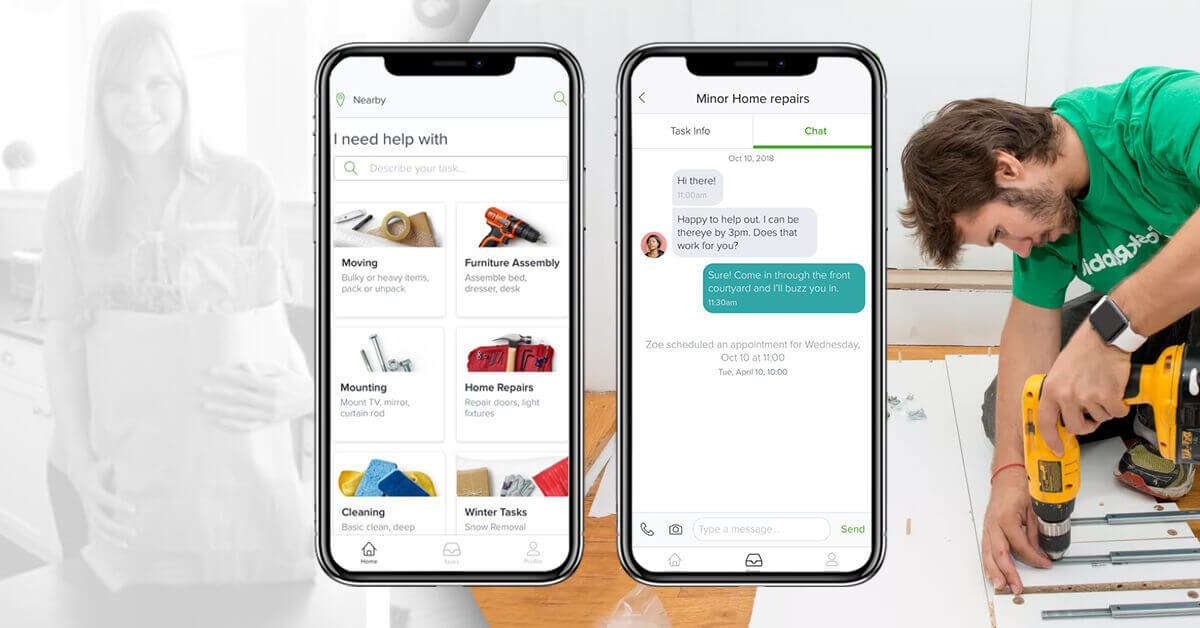 SignUp and Sign In
Browse Task Categories
See Task Details
Tasker Details
Task History for Taskers
Scheduling Tasks
Track Payments
Rating and Reviews of Taskers
GPS for reaching the job location
Payment Integration
Advanced Features of TaskRabbit
Detailed Marketplace
While the marketplace is an indispensable feature of an on-demand marketplace app like TaskRabbit, you can include certain features that are listed here;
Having a snippet for each service which details in brief about what the user can expect
Search Taskers based on various criteria like availability, location, and expertise level
In-App Messaging
Although some people would say that social messaging apps like Whatsapp are okay for the job, for an on-demand marketplace app like TaskRabbit, an in-app messaging feature would help. Through this feature, the task doers and customers can chat with each other, define the terms of work, and fix a convenient time.
The in-app messaging feature allows better communication between customers and TaskDoers, reducing the possibility of disputes later. Ensure that the messages are encrypted; this will improve your brand image amongst customers who know that you are a business that does not compromise on the security of your app users.
Invoice Generation
Having the feature of invoice generation from the app itself will make things easier for the task doers. It will simplify the process of payment collection and will help the task doer in filing taxes. The app can send the invoice to the concerned parties and remind them if the due date for paying the invoice is over.
Multiple Payment Options
Your on-demand marketplace service app should be equipped with multiple payment options to pay according to their convenience. You should integrate debit cards, credit cards, e-wallets, and cash-on-delivery.
Ensure 128 or 256-bit security integration for your on-demand service provider app to make it safe and secure. Remember, every Perfect App Development Strategy consists of a robust security plan.
Order Tracking
Offer the customers some idea regarding the estimated time of arrival of the task doer to their location. GPS tracking is one option that will let the customers know a nearly approximate time of the serviceperson's arrival to the job location. Also, once the service starts, the customer should know the estimated time that will be required by the service provider the task will take to be completed.
You can provide the option of intimating your customers about the completion of their service order. Integrating a video calling/photo-sharing feature additionally in the app to share the proof of work done will build bridges of trust between the customer and the Taskdoer wherever it is required, thus attracting more people to your app.
Push Notifications
You can integrate push notifications into your app for sending timely notifications regarding new service requests, task completion messages, location messages, latest offers, and more. It is a proven fact that push notifications help in increasing the engagement levels of the app.
---
Related: In-App Messages versus Push Notification: Which is the best bet to place and When?
---
Reviews & Ratings
Add ratings and review features that will allow the customer to post reviews (even video reviews) of the work done. That will build confidence amongst potential customers and will aid in increasing the user base. The customers would be able to quickly identify the best service persons based on the review and ratings.
You could motivate your users to leave reviews and ratings by providing a point-based reward system.
Auto-pilot
Using the autopilot feature, the service providers would be able to automatically respond to service requests while still working on their current service. A simple message to the customer "Hi, I am currently working on a service, it will take about x minutes to complete. I will shortly call you once it is finished, meanwhile can you please fill up this small questionnaire so that I could better understand your requirement, Thanks". It can save a lot of time, and a quick response from the task doer will keep the customer engaged.
Analytics and Reporting
Using analytics, the admin can know which services are in demand in a particular area and hence schedule tasks accordingly. The data can then be shared with the TaskDoers, who can expand their area of service or even focus on learning new high-value skills.
Panic Button
If an emergency arises during service, the users can use the panic button in the app to notify their family members, emergency helplines, and the admin staff. This feature will instill confidence amongst the customers that your app thinks about their safety and we-being.

Technology Stack
The next step in building an app is to identify the correct technology stack.
Database Management: You can use MySQL, Ruby, and Ruby on Rails to create and maintain a database for the app.
UI/UX: Use tools like Photoshop and Google sketch to craft a beautiful design.
Payment Gateways: Services like Stripe and Braintree will help you integrate various payment gateways like Paypal, MasterCard, Visa, Netbanking services of multiple banks.
Coding: Use languages like Objective C, Java, Python, ReactNative, Flutter, and Swift to code your on-demand marketplace app.
Data Analytics: Using the data analytics solutions from Amazon, Google, and Microsoft, you can integrate state of the art analytics into your app.
Push Notifications: Integrate push notifications into your app using services like Apple push notifications, firebase, and Twillo.
Team Required to develop a Marketplace Service App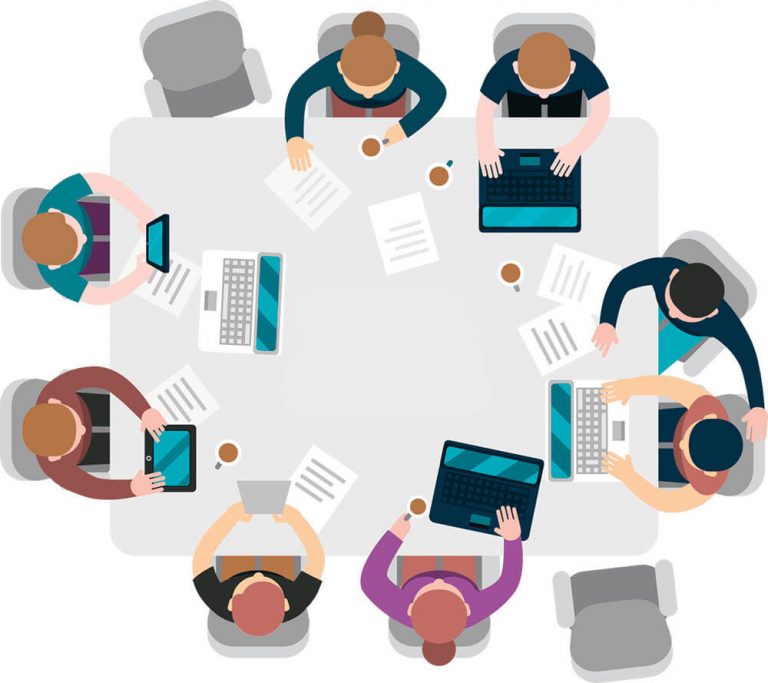 For developing a basic home service mobile app like TaskRabbit, you will require the help of a team of designers, developers as well as QA testers. It is always beneficial if there is a good synchronization between all these teams that are involved in developing your marketplace app. Your team must consist of the following members with a single point of communication in the form of a project manager and wherever required communicating with the concerned task specialist will provide a better insight into the status of your mobile app.
Project Manager
Team Managers
Business Analysts
UI/UX Designers
Developers
Quality Analysts
Why do you need the help of Expert App Developers?
Building an on-demand app like TaskRabbit requires patience and hard work. It also requires a team of professional app developers ready to take up the challenge. By choosing to work with a top app development company, you will gain access to their expertise gained through years of experience. Give this task to experts, and you will have a smile of satisfaction on your face in the end.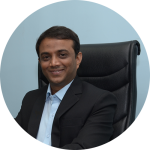 An enthusiastic entrepreneur, interested to discuss new app ideas, rich gadget tricks and trends, and admires signature tech business styles to readily embrace. He enjoys learning most modern app crafting methods, exploring smart technologies and passionate about writing his thoughts too. Inventions related to mobile and software technology inspire Ashish and he likes to inspire the like-minded community through the finesse of his work.