iOS 10 and the Updates to the latest version of Siri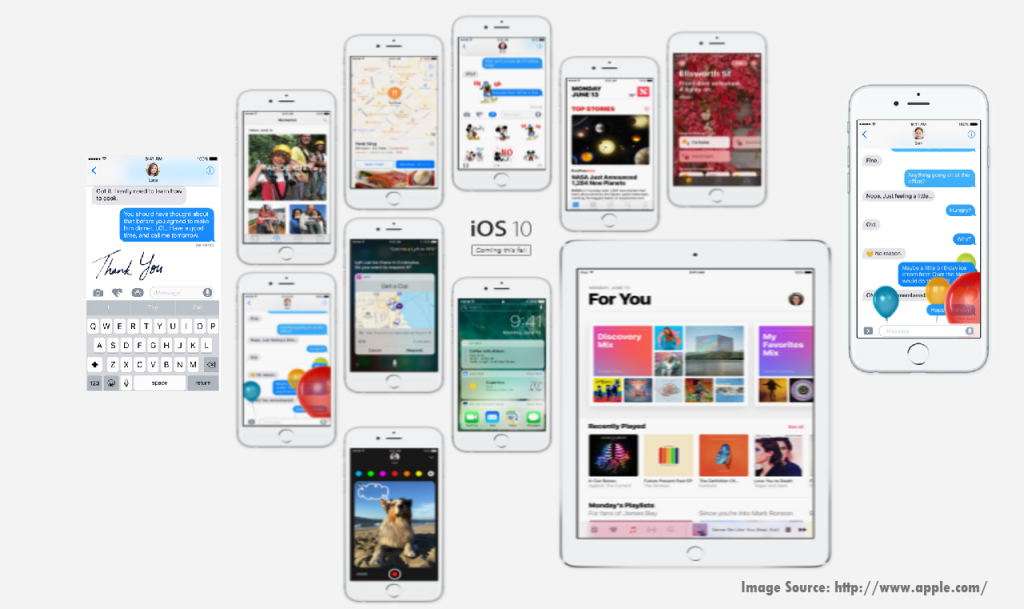 One of the major iOS 10 features is how it relates to Siri – the virtual assistant of Apple that is now getting better and smarter than ever before. With the help of new developers, Siri has been re-introduced with a lot of changes in the WWDC 2016.
Statistics reveal that over 2 billion requests are sent through Siri every week. According to Apple, it is going to do a lot more with the iOS 10 update. In fact, the greatest change that was announced in WWDC is that Siri would now open up to third-party developers.
So, what is it going to be like? Can Siri open the music playlist and play a song as requested? Can it open Spotify on request? Can it open Facebook and like a post, or post an update?
Well, you can do much more!
SiriKit – The New Dimension
Siri unlocks plenty of new functionalities in the iOS 10. It allows third-party app integration inline into the voice assistant experience, which is really great! This developer integration can literally expand the utility of Siri significantly.
For the iOS 10.0 version, the Siri App would work with 6 types of applications:
Ride Booking with Uber
Messaging
Photo Search and Videos
Payments with SquareCash
VoIP Calling with Skype
Workouts for health & fitness activities

Siri is likely to work in iOS 10 by separating developers from the major voice-related problems. Apple has successfully handled the voice recognition as well as interpretation of questions and queries. Siri determines the intent of users and decides whether a specific voice query should be handled alone or diverted to any third-party app. As a result, it would provide a consistent dictation interface to users and stronger privacy policy too.

Any information the third-party app received would be limited to the data needed to allow the user to do whatever he wants. Siri extracts relevant components from the query and handles those bits properly. Thereafter, the app uses different SiriKit APIs for building a response that is displayed onscreen.

 
But, there's something you should know – Siri API is not free. As stated earlier, Apple has updated Siri about only a few topics for this third-party integration. For instance, ride-sharing apps like Lyft or Uber, messaging apps like WeChat or Facebook Messenger, payment apps like SquareCash, workout/fitness apps like Runkeeper and VoIP apps like Skype.
There's a special instance for car manufacturers enabling users to adjust their settings in the car through the special CarPlay app of their vehicle.
Apple promises a superlative user experience as long as you want to use any of these third-party apps with Siri. Apple handles some of the major complex voice recognition and understanding features with ease. Users, however, have to form questions with nouns such as WeChat to indicate what they want.
The response APIs of SiriKit are pretty flexible to let these apps simply reply with a custom and rich UI. Apple users can now complete their tasks inline to the Siri conversation interface seamlessly without jumping into another app.
On the contrary, there's a major downside of this revised update, which really leaves a lot of apps in the cold. There are more than 2 million apps in the Apple App Store, but only a few falls under these 6 supported categories!
There are a few major classes of apps that are not directly converted by the third-party Siri SDK for which Siri is commonly used; some examples include podcast apps, music apps, email, sports statistics, reminders, to-do lists and a lot more. However, there's no clarity as to whether this would also be policed – can you use an email app as text messaging app for Siri experience?
In times to come, it can be expected that Apple would try to expand the total number of apps and types that can be integrated with Siri iOS 10.1. However, can Apple expand into some areas that may be dominating the first-party services?
Siri iOS 10, however, has omitted implementation for media apps such as music streaming. There are obvious reasons!
With the latest iOS 10 update, Apple Music would become the one and only way of playing music via Siri. Whilst Apple seems to love this, other competing services might fail to handle this Siri integration. Apps such as Google Pay Music, Pandora and Spotify are overlooked.
Would Apple add one new type of media for Siri SDK? Would they try to promote Apple Music by keeping it closed only to boost up their streaming service?
Well, such questions can only be answered in times to come. For now, Siri SDK would be launched with the new iOS 10 this fall.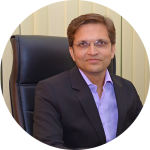 With in-depth knowledge in International Business Management and Information Technology, he can effectively craft business enhancement strategies and can skillfully untangle technical complexities. Writing about the new age technology and sharing his thoughts on the continuously evolving business trends keep him content.