How iPhone has evolved through ages: A journey to remember
The journey of iPhone began with the Steve Jobs idea of creating touch screen portable devices (mobile). In April 2003, at "All Things Digital" conference, he expressed his preference that traditional PDA (Personal Digital Assistance) were not a good choice for the upcoming high end market. He believed that mobile would become an integral part of people's life, and an important device for portable information access. In September 2006, Ed Zander (then Motorola CEO) inspired Steve jobs with an idea of iTunes + Smartphone concept. Thus the idea of iPhone was initiated.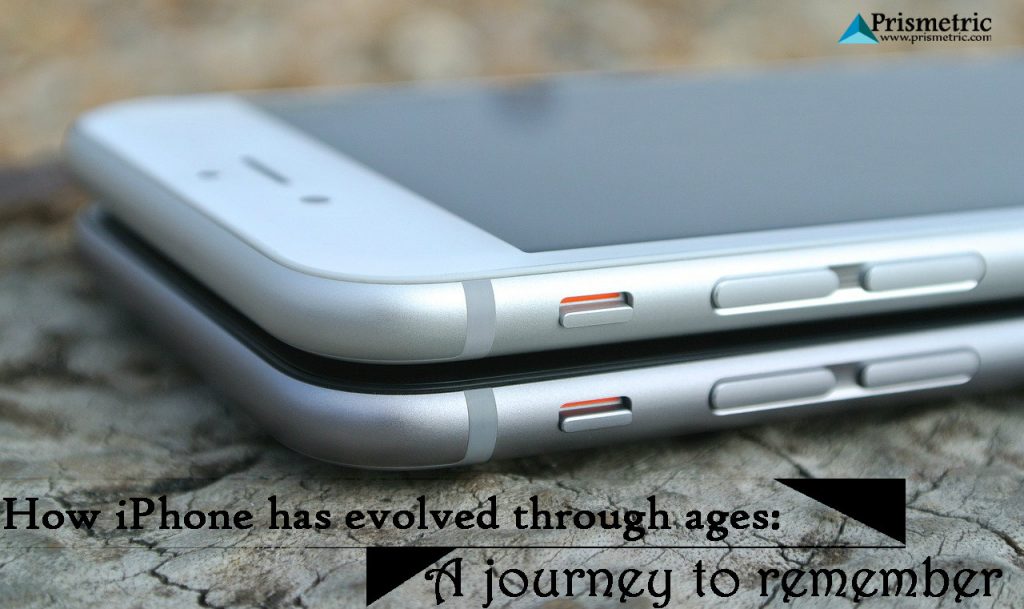 It has been 9 long years since the original iPhone was launched. So let's get down the memory lane and refresh our memories.
iPhone 1 – First Generation:
By implementing his desire, Steve Jobs on June 29, 2007, released the first generation iPhone. It was an amalgamation of 3 devices i.e. an extensive mobile phone, a touch screen iPod and a web browser for mobile. It had quad band GSM connectivity with GPRS support for data transfer.
Moreover, its 3.5 inch screen had a resolution of 320 x 480 pixels, which was one of the best at that time. It had a 2 MP primary camera and storage up to 8 GB. Third party apps were not allowed for this generation of devices.
It was first released in US and later in UK, France, Germany and Australia.
iPhone 3G – Second Generation:
Originally named Second generation iPhone, Apple include 3G in its name as back in 2008, high speed connectivity was big news. Released on June 11, 2008, across 22 countries, iPhone 3G provided two storage options i.e. 8 GB and 16 GB.
It included some astounding hardware features such as improved GPS, 3G data and many more. But, including App store (A distribution platform for third party applications) was a game changer. It became so popular that now-a-days you find it imitated everywhere from smart TV's to windows laptop.
Moreover, including features such as push up email and turn by turn navigation, with iPhone 3G profoundly began the era of iPhone.
iPhone 3GS – Third Generation:
S here means speed. As a successor to iPhone 3G, 3GS was designed for enhanced internet experience and multibit downloading and was released on June 19, 2009. It had multiple improvements which included high resolution camera (3.2 MP) with video recording, extra storage options and voice control (Siri's predecessor). Moreover, it was controlled by fingertips using multi touch display. It was considered as the flagship mobile of Apple and all of its features were incorporated in its successor (iPhone 4S).
iPhone 4 – Fourth Generation:
Touted as the thinnest mobile at that time by Steve Jobs, iPhone 4 was launched on June 24, 2010, at San Francisco. It had a new sleek and flat designed structure with integrated antenna and a high resolution retina display. The camera was upgraded to 5 MP and Face time video chat service was introduced. Moreover, it was the first phone to include front camera. The primary camera had HD video recording facility and amazing internal improvements.
Apple gave it a slogan "It changes everything again" and certainly proved to be a game changer.
iPhone 4S – Fifth Generation:
It was termed as a "Let's talk iPhone" at the time of launching. 4S, the predecessor of iPhone 5 was unveiled on October 4, 2011, at Apple's Cupertino Campus and was released on October 14, 2011. The announcement of iPhone 4s was accompanied by the death of Apple's former CEO Steve Jobs.
It had a stainless design with dual cellular antenna and much improved graphic capabilities. Moreover, it had Apple's A5 processor with an 8 MP camera having 1080p recording.
The most important improvement in iPhone 4S was to include a new voice automated control device called "Siri", the arrival of Siri had major positive impact on video messages as well. It made them easier and user friendly. Moreover, they could be accessed while doing daily routine work.
In text messaging, iPhone 4S was assisted by a voice assistance which allowed speech-to-text. Along with this it had iMessage, which was a specialized instant messaging program and service.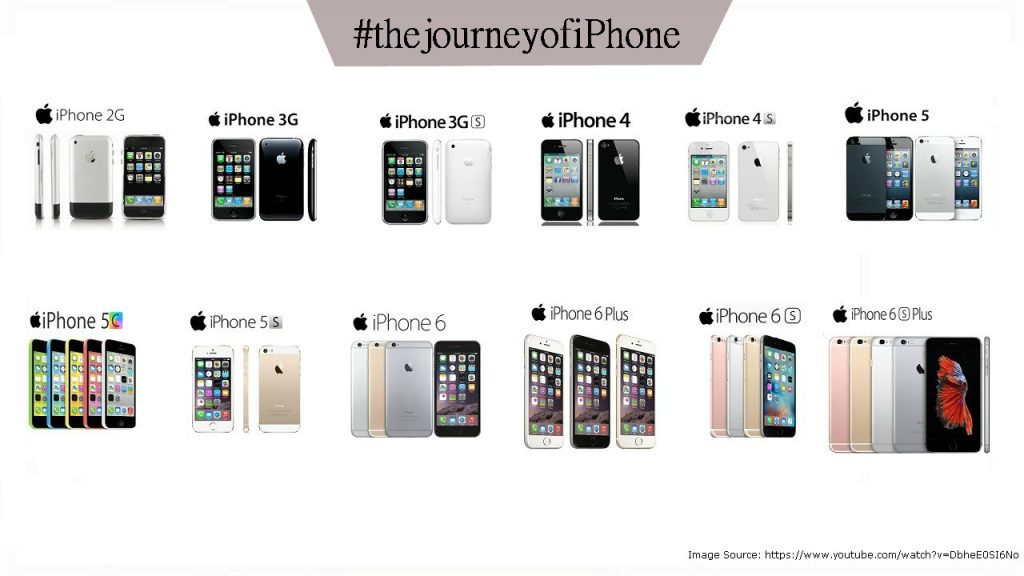 iPhone 5 – Sixth Generation:
iPhone 5 was a milestone in the evolution of iPhone's. After maintaining the screen size for the previous 5 generations, iPhone 5 adopted a 4 inch screen size running at 640×1136 pixels.
Released on September 21, 2012, it was 20% lighter than its successor and was working on Apple A6 processor with 1GB RAM. Moreover it had a primary camera of 8 MP and a secondary camera of 1.2 MP which enabled HD video recording.
It had increased storage capacity of up to 64 GB and was coming in three different sizes as 16 GB, 32 GB and 64 GB.
iPhone 5S / 5C – Seventh Generation:
Released on 20th September 2013 with its mid range counterpart 5c, it had all the features and almost the same design as its predecessor. It had a more creatively designed home button with touch ID and a dual core A7 processor. The battery size was more and had a beautiful plastic body.
The camera was upgraded to a larger aperture and a dual LED flash. It had LED multi touch retina display and a screen resolution of 1136×640 pixels.
On September 2014, it was succeeded as Apple's Flagship smart phone by 6 and 6+ and later on after March 2016 was discontinued to make way for SE.
iPhone 6 / 6+ – Eighth Generation:
After some minor changes in 5C and 5S, Apple was back with its usual stuff of creating revolutionary changes with iPhone 6 and 6+. Released on September 19, 2014, they came at a bigger size of 4.7 and 5.5 inches respectively.
It had all the amazing features which included an upgraded camera, faster RAM , improved Wi-Fi connectivity and support for mobile wallets (mobile payments). The buzz was so high that they had over 4 million pre orders in 24 hours of availability and more than 10 million pieces were sold within the first 3 days, an Apple record.
They had significant changes in display as well as the battery size. iPhone 6 had a battery of 1810 mAh while 6+ had a battery of 2915 mAh. Moreover with an Apple A8 on system chip processor and an motion A8 processor, it had a 25% increase in CPU performance and 50% increase I n graphic performance as compared to %5s.
Both handsets had metal backs with a 1300:1 contrast ratio which made the screen resolution look absolutely amazing.
iPhone 6S / 6S+ – Ninth Generation:
This changes everything, from color choices to camera quality, iPhone 6S and 6S+ was again setting higher benchmarks and additionally was exceedingly creative. It was announced on September 9, 2015 at San Francisco by Apple CEO Tim Cook.
Both had metal bodies, this time formed with 7000 series aluminum which according to Apple is supper tough. It had 3D touch technology, which allowed the user to see how much pressure they are applying on the screen. The A9 system on chip gave 70% speed and 90% higher performance as compared to A8. Moreover, it had 2GB Ram which was much higher than all its previous versions.
The camera was given a major uplift by providing 12 MP for the secondary and 5 MP for the primary. Moreover, taking live photos was an added feature that can snap a video few seconds before clicking the picture. It could record 4K video along with 1080p video at 60 frames per second.
iPhone SE – Tenth Generation:
Released on March 31, 2016, iPhone SE (Special Edition) is a replacement to 5S as a low cost entry. With a super fast A9 processor and 12 MP real facing camera, SE is a perfect choice for a person looking for a 4 inch screen size phone.
The newest mobile in Apple's ternary, has 1624 mAh battery and a storage option of 16 GB or 64 GB. It does not include 3D touch but has faster focus, better ISP (Internet service provider) and live photos.
iPhone 7 – The next edition to this elite list
At WWDC 2016, Apple many important announcements along with the release date of iPhone 7. Since, then the rumors and speculations are on the rise about how the most talked about device will turn out. It's expected release is scheduled in September 2016, here are some excerpts we have for you:
iPhone 7 will be having Sapphire glasses instead of the traditional gorilla glasses so as to boost the toughness of the screen. It will be having 3GB RAM and would be working on A10 processor with battery increased upto 3500 mAh.
Moreover, we can expect camera upto 16MP (Rear) and 8MP (front) in iPhone 7. These are some of the many amazing features we could expect from the next generation of the elite list of devices from Apple. The iPhone 7 is also said to have an upgraded iOS 10 with a latest upgraded Siri and opened up Siri for inclusion with the third-party Apps.
The transition has taken a major upside curve with Apple coming with better than expected features and specifications. So as the "thrust" never ends, we could expect more miracles with iPhone 7 which is set to launch (supposedly) in September 2016.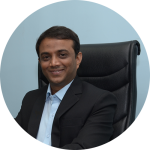 An enthusiastic entrepreneur, interested to discuss new app ideas, rich gadget tricks and trends, and admires signature tech business styles to readily embrace. He enjoys learning most modern app crafting methods, exploring smart technologies and passionate about writing his thoughts too. Inventions related to mobile and software technology inspire Ashish and he likes to inspire the like-minded community through the finesse of his work.