How Cross Platform App Development could reduce Mobile App Development costs
Every business is thinking on terms of developing an app for growth. However, before embarking on this development work, there are certain key questions which need answers. First, what is the reason for developing this app? Secondly, what do you expect to derive via this app? And thirdly, will this new app gel into your overall plan for business?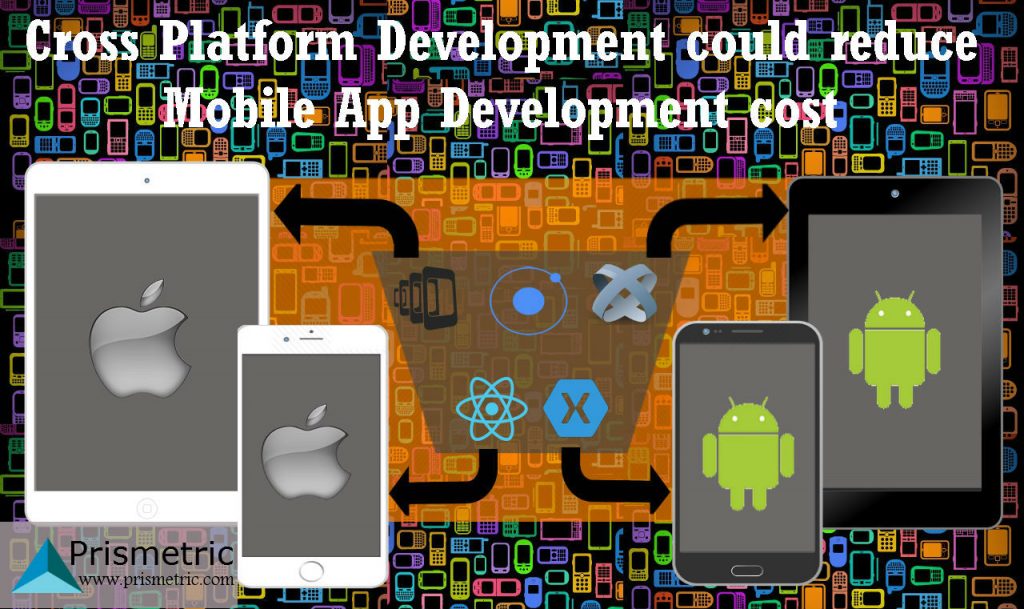 With demand for tablets and smart phones accentuating, developing apps for these devices has become ubiquitous. However, are you planning to target only one development platform for this or will you be taking additional efforts to build native apps for both major platforms; namely, iOS and Android? Well, all this sounds tricky. Proliferation of varied devices and platforms can get overwhelming. But, with cross platform app development, things can be a little easier and also reduce costs.
Let us see how you are going to reap rewards……
Though many have already heard about cross platform app development or some cases hybrid apps development, surety about whether to go for it is still lacking. What and how this development stream will work in your benefit is still a puzzle. So listed here are benefits you gain by opting for cross platform mobile application development:
Turnaround is brisk
Due to the versatility of cross platform app development, it becomes easier for developers to align their work. Moreover, when achieving functionality across platforms is concerned, rather than developing multiple apps; each of which will need development from scratch, you need to develop only one app. Building apps for each platform will be time consuming along with being a costly affair. On other hand, hybrid app development will result in quick completion and will need less investment in terms of the total cost which also includes the workforce to be employed.
Maintain a library of code
Along with savings and less efforts, the code that is written for cross platform development of apps is reusable. This ensures that developers have a library of puzzling codes that they can tap and assemble for making apps more efficient every time. So a business that has code for their first app, can use it again later for developing some other app. This means that your apps are developed quite instantly; thus proving beneficial in terms of reducing cost of development.
Quick ROI
Isn't this quite obvious? Well, with efforts put in for hybrid app development being less, corresponding spending will obviously be less. As only one app is required to be developed for multiple platforms, quick delivery is something that you can definitely expect. Other aspects such as testing for quality, deployment, ongoing support etc. are also quick. The dramatic reduction in costs allows enterprises to get their revenue generation plans in actions fast. All this leads to quick ROI eventually.
Save with Cloud
Apps developed for cross platform can be instantly and easily integrated into cloud hosting. As these apps are universally compatible, businesses are rendered with the opportunity of leveraging the cost saving advantages offered by Cloud hosting.
Additionally, aspects such as security too are easily handled as you will need to shield only one app. Moreover, the intuitive and quick process to deploy this app will further add to the benefits. Doesn't this save cost? It sure does!

Want to make updates? It's easy
As cross platform mobile apps can be accessed through the Internet, updating them is very easy. Individual user will not require downloading every update, which also negates supporting and maintaining more app versions. The apps get updated automatically for users; thus ensuring that all users have access to latest versions at the same time. All this spells good for reducing your costs and correspondingly getting good user reviews.
Expand your horizons
When you develop a cross platform app, you get the privilege of reaching a wider audience. The exposure for your app is spread across different operating systems and thus, the user base is increased multi-folds. Marketing initiatives will not be required to perform individually across different platforms; thus again leading to saved costs.
So the crux of all this is that when you opt for cross platform app development, your enterprise receives significant benefits that include quick turnaround, reduced costs, ease of deployment, lesser fund allocation for marketing initiatives and enhanced maintenance and management.
Business owners with a keen eye to grab opportunities will instantly realize that when all the above mentioned factors work in tandem, this is going to spell good for the company in terms of realizing ROI.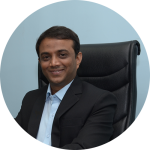 An enthusiastic entrepreneur, interested to discuss new app ideas, rich gadget tricks and trends, and admires signature tech business styles to readily embrace. He enjoys learning most modern app crafting methods, exploring smart technologies and passionate about writing his thoughts too. Inventions related to mobile and software technology inspire Ashish and he likes to inspire the like-minded community through the finesse of his work.