App Industry on the verge of transformation with AI and VR
Despite being on the scene for more than two decades, both Artificial intelligence (AI) and Virtual Reality (VR) technology are currently in their early days on the magnitude of technology expansion. Yet, we can't deny the fact that since the beginning of this year, they have been at the hottest buzzword in the tech world.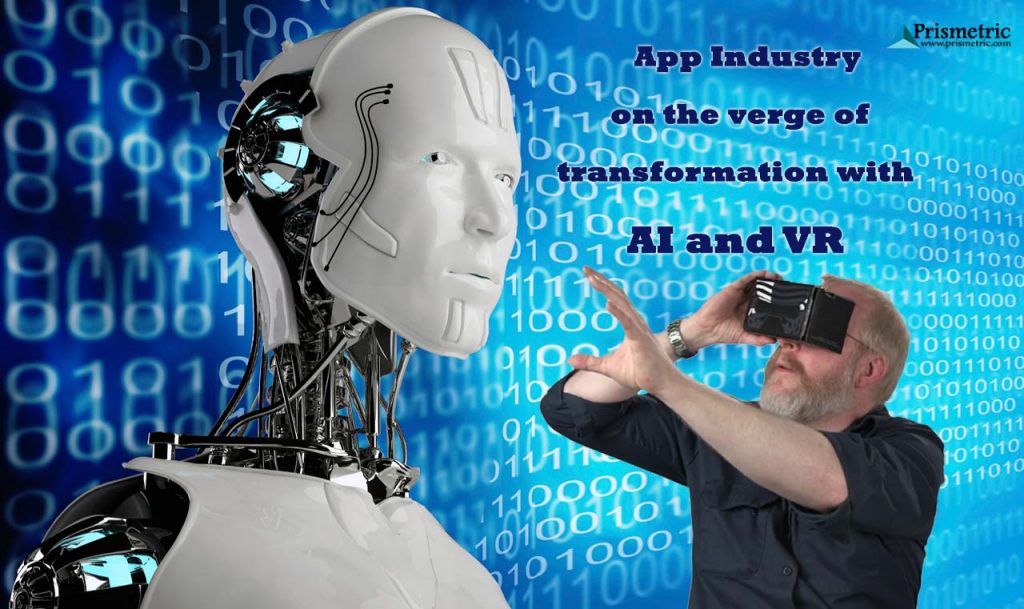 "VR is at its beginning in 2016. We are just getting our first headsets, watching our first movies, trying out our first video games. It is an exciting time of discovery."- Robert Scoble, tech blogger
With leading companies like Google, Apple, Microsoft and Facebook putting in some serious efforts in making the most of these new technologies, it is anticipated that VR and AI will dramatically change the way we connect to each other, do business and perform our day-to-day tasks in the near future. Smartphone is still at the core of this new wave of technologies; after all it's the device the consumers spend their maximum time with and carry it everywhere they go!
How VR will revolutionize the mobile landscape
Helen Keegan, who was a speaker at the Mobile World Congress event of 2016, discussed how mobile industry has reached at the phase of next big revolution. Jens Christensen, CEO of virtual reality vendor Jaunt, also stated that Smartphone is going to be the major platform for VR technology, while it's a fact that Oculus Rift, the VR headset owned by Facebook, is grabbing maximum attention in the tech press.
Vive, VR system by HTC, and Samsung VR Gear are other major players who aim to make this new technology easily accessible by consumers across the world. Today, if you want to watch VR videos, you simply need a Smartphone and a VR headset, also called VR gear.
VR based mobile apps will change your entertainment experience making it feel more fun, more impressive and more real. However, mobile gaming isn't the only industry which will witness evolution with the arrival of VR. The technology will also impact other industries including retail, education, banking, travel and healthcare to name a few.
Also Read: How VR technology based mobile apps changing business landscapes
Retailers will be able to enable their customers and prospects virtually walk across their real world stores and watch their products on display by sitting in sofa at home, or from almost anywhere in the world. This indeed is an opportunity for retail businesses to blur the gap between in-store and online shopping experience; adapting to a VR based app will help retailers engage better with their customers.
We will be able to open an app based store on in our main room or anywhere, select our favorite items, check its different images and colors, and do lot more, which will entirely change the way we will shop.
Virgin Atlantic Airways has seized the opportunity and has already partnered with Microsoft to build a VR based Windows app that the company can use in their corporate meets and trade shows to most effectively showcase what it feels traveling in a Upper Class cabin of Virgin Atlantic Airways.
Those in tours and travel business will able to inspire target customers buy their holiday packages and enjoy activities like climbing, cycling, sightseeing and skiing using VR based mobile app. Instead of showing the customers images and videos of the travel destinations as well as activities, travel operators can make their potential customers experience what it feels to be at that place with a VR headset and a Smartphone.
For example, if you will be thinking of visiting Dubai, your travel operator will not provide you printed brochure but will make you to see some of the most famous attractions of Dubai through your VR gear by sitting in their office; you can see the top view from Burj Khalifa and feel the thrill even before you leave for the journey.
Similarly, real estate businesses will also be able to use a VR app to take its prospects and customers on a virtual tour of their properties which will add more to convenience of the businesses and customers alike. No wonder if we will be able to take test drives of our interest of vehicles without stepping out of home. Video game developers will be able to use VR to deliver more interactive and more engaging storytelling experience to players. These VR apps will demand a next-level of graphics. The designers have 360 degree space to implement their creativity.
Education and training businesses can also leverage the potential of VR based app to better engage learners and make teaching more effective. Media platforms will be able to make use of VR in live broadcast of gaming events like football and basketball. Imagine you can view 360 degrees, hear the sound and even touch while watching a live game using your VR system.
DirectTV and NBA are pioneer media platforms that have already started using the power of a VR based app to take their customer experience to the next level. VR technology will give us a compelling experience of being in the action. We have also hear that Google is running a project named Project Tango to make mobile devices capable of navigating the real world on own. Sounds exciting right?
Facebook Founder, Mark Zuckerberg called VR technology the platform of tomorrow at the VR conference of the company held early this year. It is probably his vision of using VR technology in the social media landscape that inspired him buy Oculus Rift early this year.
How use of A.I will make mobile apps smarter
The AI techniques and tools are another technology niche that has been witnessing massive advancement and innovation in recent years. And AI is going to be equally important factor reshaping the landscape of mobile technology. While VR is yet to go mainstream in the mobile market and reach users, AI has already started changing our mobile experiences.
Apple's Siri, Microsoft's Cortona and Facebook's Messenger are already leveraging advance AI technologies to better understand human conversion and enable machines (also called 'virtual assistances') to give more relevant and more accurate answers. Google is a leader in AI technology. The search engine giant has been using machine learning AI process to display correct results for our search queries.
Cal Bouchard, e-commerce heat at the North Face, is using AI technology to provide their consumers with some real interaction and help them search right item in their digital store. Retailers can use AI and VR technologies to enhance their brand's mobile experience and get an edge in their highly competitive market.
Also Read: How BI and mobile apps are interconnected
AI can also be used to re-engage existing app customers and turn them into active customers. You can use the technology to trace and understand users' behavior, their needs and wants. The technology can be used to deliver the utmost personalized experience to users. Besides, AI will be also used by retailers to improve customers' in-store shopping experience by syncing it with their mobile store.
For example, you visit a local clothing shop and as you enter through the door, a sales man receives you and then guides you to some of the tops you watched last night and added to wish list in their mobile app. The sales person is aware of your previous purchase history, both offline and online, which enable him to give you right suggestions and serve you better.
There is also a new tech-segment that combines the AI evolution with VR innovations and it is known as Virtual Intelligence (VI). An education or training app powered by VI paradigm will be able to monitor and adapt to learners' actions. A medical student will be able to learn much faster and better when he can virtually navigate different parts of the body and touch the veins using a VI app.
Add ons
Talking about the future of VR games, you will not just watch characters around but the potential of AI will let you even talk to the characters of the game. AI technology will back VR apps in deliver more authenticate experience by simulating human speech.
Conclusion:
This is a glimpse of ever evolving mobile apps that we are about to witness in the near future. Regarded as the centre pillars of technology evolution, both AI and VR have a lot to offer for the betterment of this technology driven world.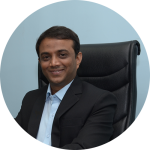 An enthusiastic entrepreneur, interested to discuss new app ideas, rich gadget tricks and trends, and admires signature tech business styles to readily embrace. He enjoys learning most modern app crafting methods, exploring smart technologies and passionate about writing his thoughts too. Inventions related to mobile and software technology inspire Ashish and he likes to inspire the like-minded community through the finesse of his work.