How can entrepreneurs leverage machine learning in their business?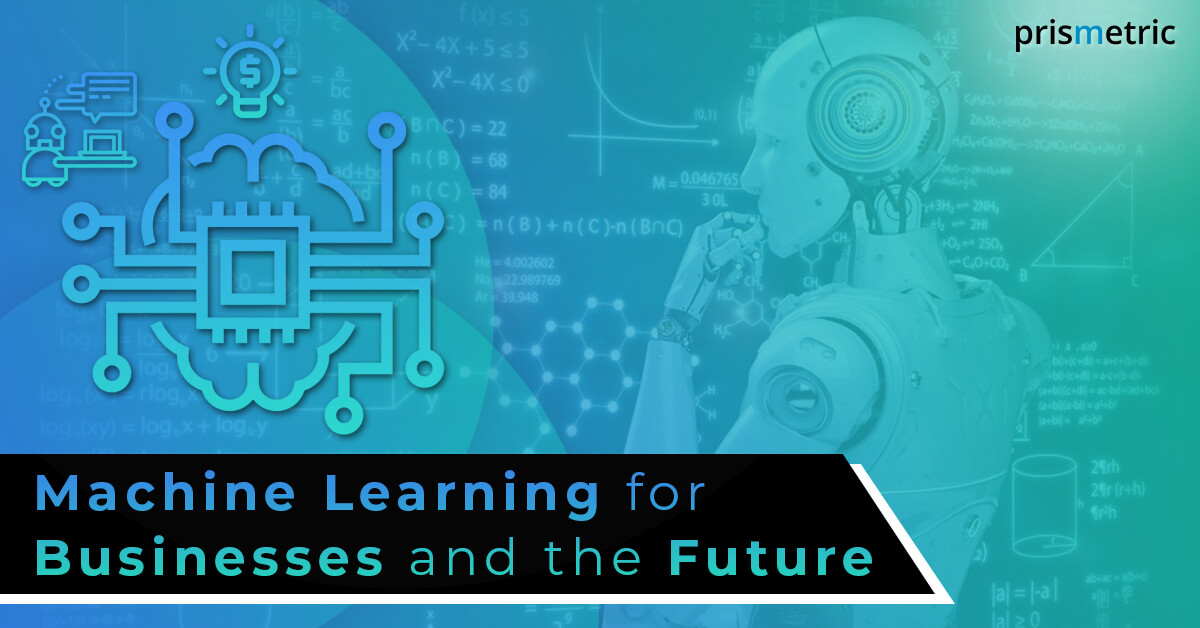 Machine Learning and AI are shaping the future of the humankind by simplifying the personal and professional tasks. A lot of research and experiments happen to provide machines with human-like intelligence and thinking. It is also forecasted that global spending on the AI system will reach a whopping $57.6 billion by 2021.
We have evolved as human beings in the digital age, and with us have evolved our machines. Through Machine Learning, our machines learn how to think like humans and perform previously impossible tasks and make more complex decisions themselves.
But what does all this mean for an entrepreneur like you? How can Machine Learning help you in your business? It is what we are going to explore in this blog.
Machine Learning is improving the way business used to be done. Machine Learning is helping in automating tasks, improving efficiency, and expanding the horizons of your business. With the help of Machine Learning algorithms, your computer can figure out things itself, freeing you up from the tedious tasks manually performing actions. It gives a nitro boost to your computer, helping it to execute complex decision with speed. As the speed of computations increases, it makes the process efficient, freeing up the workforce, thus significantly improving the cost-effectiveness of your business.
Some enterprising facts about Machine Learning and Artificial Intelligence
According to PWC's extensive research, the global GDP is expected to rise upto 14% and reach $15.7 trillion around 2030 because of AI-enabled activities.
More than 80% of enterprises will invest in AI technologies to gain a competitive advantage and excel in their business.
The inclusion of AI for enterprise application will grow the global revenues to over $31 billion by the year 2025
The horizon of AI is not limited only to the big industries in the market. More than half of the small business owners believe that Artificial Intelligence is an important technology to invest in the future.
How to: Integrate machine learning with your mobile app
How are Entrepreneurs Using Machine Learning?
There are numerous ways in which the new-age entrepreneurs are using Machine Learning to their advantage. Let's have a look at a few of them.
Reach new customers
While customer loyalty is a good thing, no business can survive on the same old customer set. Using Machine Learning, a business can target the correct set of new customers with minimum efforts.
The marketing team can integrate Machine Learning in the algorithm to process your firm's large database of the client interactions you had and their transaction history. After churning and processing all the data, the algorithm can identify and bring more focused keywords and client segmentation to improve the campaign to be run on social media. The entire campaign can then target the people with similar hobbies, nature, needs, and shopping habits.
Target the old ones better!
Machine Learning can help your company in analyzing patterns and trends. Using the power of Machine Learning, your company can know its customers in a better manner. The intelligence gained through the Machine Learning algorithm will aid your company in having a sharper focus on its customers.
Companies like Facebook, Instagram, Snapchat, and Pinterest are already using the power of Machine Learning in identifying the needs of their customers in a better manner.
Superstores like Target are leveraging predictive analytics to find out pregnant women because it knows that pregnant women are their most revenue-generating consumers.
Speeding up Research on what customers want?
Machine Learning is making it easier for businesses to find out the actual needs of their customers. By using Machine Learning, companies identify the "ideal" customer behavior and are experimenting with ways to induce this kind of behavior. Stores are changing the arrangement of racks based on the inferences derived from customer behavior.
No surprise that you see the most high-priced and shiny new merchandise on the shelves that are at your eye level! Companies now know the needs of their customers even before they think of it. Have you ever wondered how on earth did a particular company know that you are thinking of buying a shoe? Well, the smart algorithm at the company's social media site had analyzed that you had shared a particular post related to the latest new sneakers that the brand had just launched!
Making Customer Engagement more Effective
The business has evolved from the simple days of just buying and selling. With so many brands vouching for a fixed set of eyeballs, it's all about engagement now. If your customers are not feeling connected with your brand in some way or the other, then they might shift to your competitor. There are just way too many distractions nowadays, and Machine Learning can help your brand cut through the clutter and appeal to the customers in a meaningful manner.
For instance, AI-powered chatbots can gather data about your customers smartly while engaging with them on social media websites. This data can then be analyzed by your Machine Learning algorithm to identify patterns that will trigger the "buy" button in your customer's heads. Machine Learning algorithms will help you in adding a new meaning to the personalization experience of your customers.
Improving Marketing Efficiency
Gone are the days when you could place an advert across the local Newspapers, TV, Radio, and wait for the phone to ring or the customers to throng to your place. Machine learning can help you in channeling your marketing efforts in the right direction. ML can predict which type of ads will appeal to a particular customer segment, thus improving your marketing efficiency. By personalizing the marketing message, your brand will significantly improve the chances of success.
Detecting Trends
It is pretty challenging to identify the pulse of the market every minute, every day. Machine learning algorithms can come to your rescue as they can swiftly go through truckloads of data in jiffy and present you with actionable insights. For instance, if you want to become an equal opportunity employer and reduce bias in the hiring process, ML can help you achieve this. How? For novices, you can feed all the data related to the hiring process from the resume of the candidates to the interviewers' feedback into a smart ML algorithm, which shall then churn this data and give insights to the management regarding the hiring process.
Aiding in Cybersecurity
Hacking is a real threat, especially for small businesses that lack large enterprises' wherewithal in thwarting cyber attacks. Using the predictive ability of ML algorithms, you can be better prepared against security threats. A data leak that consists of your customers' personal data can prove to be a PR disaster. ML algorithms can help you predict the risk of such a data leak, thus providing you with valuable time to strengthen your fortifications.
Steps to take while building a Machine Learning algorithm
1. Collecting data
The first step in building an ML algorithm is collecting as much data as possible; the Machine Learning process won't be successful without data. The more the data, the better it is.
2. Preparing data
If you notice some outliers or missing data in your data set, you need to eliminate the corrupted data and fix it. While collecting data, you should focus on the quality of the data and its quantity. By doing so, you will gain highly accurate insights.
3. Building the Model
In the third step, you need to build ML algorithms to crunch the data and derive meaningful insights.
4. Evaluating the Model
Once you have built the ML model, you will need to evaluate its accuracy.
5. Improving the Model's Performance
Once you have evaluated the model, you will then find out where the system's inaccuracies lie. No system is perfect, and you will need to eliminate the inaccuracies of your ML algorithm.
What's the Future of Machine Learning for Entrepreneurs?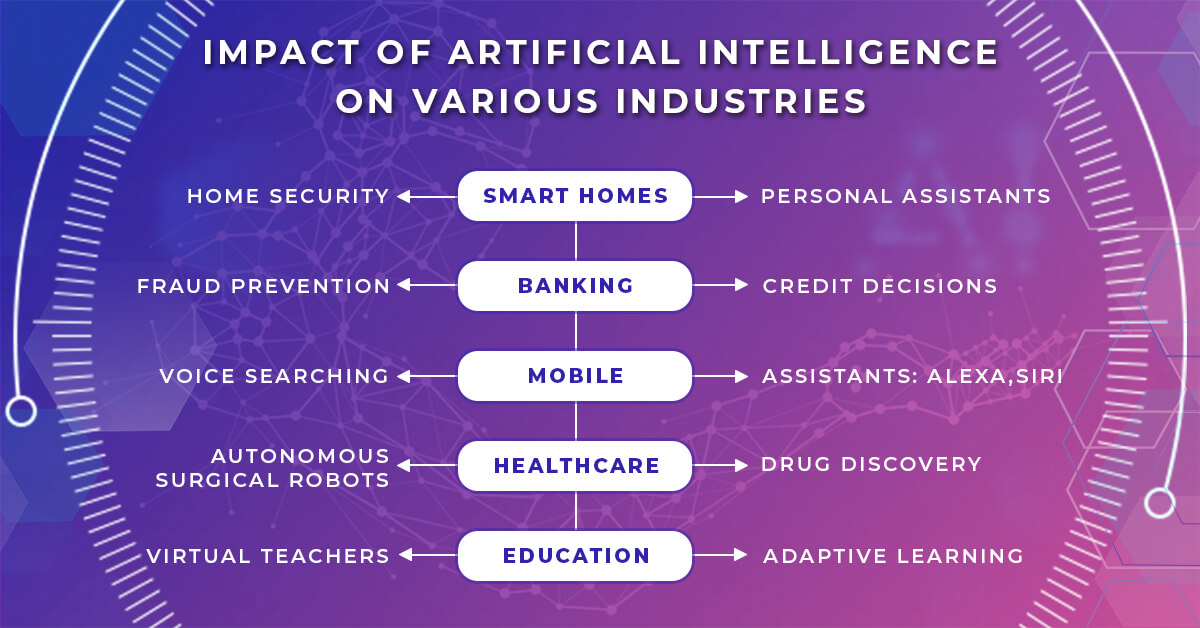 Augmented Reality is the future.
We have all heard of Augmented Reality, haven't we? If you think that it is a technology intended only for the gaming community, then you are up for a surprise—ever heard about the Amazon Go stores? Well, these are the new-age stores from the e-commerce giant where you do not need to wait in a checkout line!
In an Amazon Go store, the customers don't need to stand in the cashier's line as using augmented Reality, object detection, and Machine Learning, you pick up the products and leave the store. When you reach home, you will have your amazon account charged for the merchandise you purchased, and a receipt will be sent to you.
Accuvein is an application that makes the process of taking an injection less painful by allowing the doctors and nurses to know the exact location of the veins in a patient's hand using Augmented Reality.
Using Augmented Reality, the soldiers can better prepare themselves for upcoming missions and real-life battleground situations.
Facebook is working on integrating AR with its platform, and its CEO has said that AR is the next computing platform.
Chatbots
From banks to mobile service providers to ecommerce stores, chatbots are everywhere. Nobody had thought that a small computer program would save countless hours of waiting in line for a customer care executive to attend a client? That is the power of Machine Learning.
During a season of the popular cricketing league, the IPL, a chatbot developed for the gaming platform Dream11 helped the company handle the sudden 30x spike in customer queries in an effective way . Such sudden spikes in customer queries can ruin the reputation of a brand if not handled well. It isn't easy to anticipate such moments and keep an army of customer support executives ready for it. Having a chatbot can help your business prepare for such situations and come out of it with no hassle.
Chatbots are going to play a significant role in the future also. We say this because many companies now realize the importance of having a chatbot handle their customer support. Apart from saving on costs, the chatbots also help businesses worldwide make their customer engagement much better.
The final learning
Machine Learning is going to play a pivotal role in shaping the businesses of tomorrow. Right from providing you with a targeted marketing service to help you analyze your customers in a better manner and, therefore, improving your business's cyber security. ML is already changing the dynamics of the industry. Those entrepreneurs who will embrace Machine Learning and adapt their businesses according to it will be the ones succeeding in their respective industries in the future.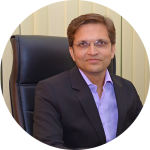 With in-depth knowledge in International Business Management and Information Technology, he can effectively craft business enhancement strategies and can skillfully untangle technical complexities. Writing about the new age technology and sharing his thoughts on the continuously evolving business trends keep him content.