5 Most Significant Features in iPhone 6S and 6S+ You Must Not Skip Checking Once
If this is the first time you have purchased an iPhone or you are a crazy iPhone lover who prefers upgrading to a new Apple phone every year, this post will help you use your new iPhone, iPhone 6S or 6S Plus, better way. We will put light onto some new features of iPhone 6S and 6S plus you must try your hands at. Let's read on.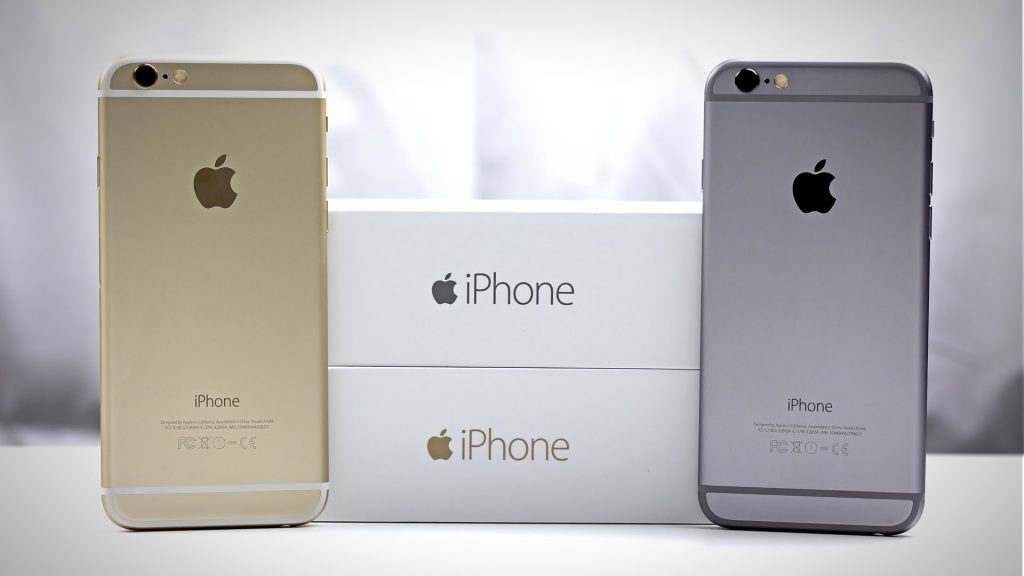 Learning How to Make Most of Your New iPhone 6S or 6S Plus
3D touch is undoubtedly the key feature in the new iPhone handsets, iPhone6S and 6S Plus. It is quite similar to 'Force Touch', which is available in Apple Watch and latest MacBooks, in concept. 3D Touch in latest iPhones basically make the device capable of gauging the pressure level of the tap and determine next actions accordingly.
The hardware feature is limited to newly launched iPhone devices, thus it is rare to find any other iOS apps supporting this particular feature. However, to our fortunate, Apple has leveraged this one-of-a-kind feature in many of its in-built apps in iOS9 devices.
Selecting the text becomes easier and faster
If you have iPhone 6S or 6S Plus, you probably know how selecting particular text has been completely simplified using 3D Touch in new handsets. You simply need to tap finger anywhere on the keyboard and you will see the phone cursor appearing; you can move cursor wherever you want it to be.
And in case you tap little harder, the text you select will be highlighted. If you have experienced a struggle correcting a type in your iPhone earlier, you will be amazed to see how this new hardware characteristic introduced by Apple have taken out all difficulties in performing such tasks.
'Pop and Peek' into all!
As discussed above, the new iPhone device screen will be able to measure up the pressure level of finger and depending on that will determine the next action flow, all thanks to 3D Touch. Apple has nicknamed this feature, or rather facility, as 'Pop and Peek'.
Using 'Peek', you can watch preview of emails, messages and web pages quickly with a single tap on the link, saving you time and efforts. And once you lift your finger up from the screen, you are on the same view. If you increase finger pressure a bit, 'Pop' feature will go alive and you will be redirected to pressed link directly. Isn't it really cool?
Snapping or shooting a shot?
You can go both ways with new iPhone 6S and 6S camera. While clicking a photo, you can use this new feature and record a video to capture all moments pre and post camera-click.
There is a revamped look for the iPhone lock screen!
Yes, you heard me right. In new iPhone, you can put a display of multiple images in slideshow kind of format or run a live wallpaper in the backdrop of the lock screen view. There is just one tap to make it go live.
Optimized home screen display
3D Touch has twisted the way we used to tap on home screen 'Icons' on Apple phones. This new hardware technology in latest iPhones, 3D Touch, let you press down moderate on any icon and it will show you a list of things you can do with that particular app instead of taking you inside the app directly.
Bottomline
No doubt the latest iPhone devices has come with a ton of cool new features in-built. Want to leverage this new features to the fullest in your app development? Resort to an iPhone development company India who thrive excellent command and skills in using iOS for out of the box app development.
We being a prominent iPhone development company based in India keeps trace on the latest technology updates in the iOS fraternity. Our iPhone application development India team is trained and educated constantly to ensure we provide our clients, you, with the best app of the time. We aren't any but a fastest growing and most trusted iPhone development company India. Get in touch with us for your iPhone app development needs today!