Top 10 things for A Best-selling Mobile App
We all know how competitive is the market of android apps and iOS apps today. While there are thousands of apps available out there in every category, it becomes quite challenging for app owner or an app development company to make their app stand out amongst all other apps.
In this post, we have shared 10 things that need to be considered to get your mobile app into the top list of successful apps.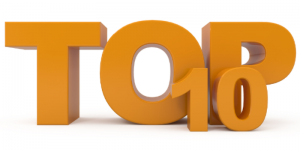 Excellent Performance
If you crave for a truly selling app, quality performance is a key. Whether you have outsource app development or you have in house team of developers, the development team has to ensure that they spare enough time for testing the app for all kinds of problems before launching it in the app store.
In any circumstances, your app should not be made available in the marketplace without fixing its performance issues. If your app works smoothly and exceptionally well consuming less battery and CPU power then it is guaranteed for good attention from users. A professional mobile app development company houses separate team of QA experts who test your app, and share ideas for the improvement in app design and functioning.
A Sure-fire, future-proof app marketing plan
Once your app is tested completely and all bugs are fixed, you need to have a unique and full-proof marketing strategy. Study the market and see what your top rivals have in common. Later you can use this analysis to develop your marketing strategy that help you get on the forefront.
Marketing and use of technology go hand in hand creating a lot of buzz around. However, don't skip on the traditional ways such as publishing press releases and reviews. Get activate on all social media accounts of your app and engage with the targeted audience by all means.
Compatibility
If you are keen to have a top-seller mobile app, it ought to feature complete compatibility for the platforms it is developed for. You may need to customize features and design for every platform used these days in order to provide your users with quality user experience, regardless of the platform they use to access your app. This approach will help you leverage the power of word of mouth and will boost the popularity of your app, which can further result into increased sales or downloads.
SEO and App Store Optimization (ASO)
You can't overlook the great significance of App store optimization (called 'ASO' by tech-savvy people) and search engine optimization in the ultimate success story of your app. more than 50% of app downloads are driven by keyword research in the Google and in the app store. So, it is vital to ensure your app description is well-written and images uploaded are of good quality. Make sure to optimize the targeted keywords.
Quick Loading
The more quickly it loads, the more users will like it. Today's users don't prefer to download an app that takes longer to load. Check if your app isn't taking more than 5 seconds of loading time. fast loading is a must for good user experience.
Social Media Integration
Social media platforms like Facebook, Twitter and Pinterest thrive of millions of users. Integrating these social media sites into your app will give you a direct access to their already established user-base. These sites can turn out to be extremely helpful in spreading the word out.
But you must have a well-defined social media strategy in order to tap from the great power of those social media giants for your app success. Publish blogs discussing all your app has on offer for its users. Connecting with app review sites will also help you learn what's in trend and what isn't.
No crashing, No freezing
If your app is witnessing any of these two problems, it can't stand in the competition. And this is why choosing the right company to outsource app development makes sense.
A 'Free' Trial Version
Let's face it that users gets attracted to the 'Free' word. So, offering a free trial version of your app will draw in more downloads over time. Later you can get the same users to download the full version of your app, which is set in place with the most competitive price.
No Ads Please!
Yes, ads can provide you with a way to make some extra money. But at the same time, we can't overlook how ads spoil user experience of your app.
Usability
Bestselling apps have seen to add a kind of usability value for its users. Developing an outstanding, flawless and useful app will help you lead in the world of apps.
Conclusion
Getting your mobile app into the top seller list isn't that easy, but adapting to some fundamental steps and adhering to some expert-recommended tips can surely make you have a top-selling app. you simply need to deliver the creativity, quality and usefulness your targeted audience need or want.