The Secret to Mobile App Development Costing Revealed
Do you want to know how much it costs to build a mobile app? As a mobile app design & development company, we came across this question most of the time. The question sounds as if someone is asking for a cost of a property construction.
If I stick to this analogy, you know whether you need a mansion or a normal apartment, the type of flooring, ceiling and construction material, and even the design of the home. Oh, there are too many things to consider! Similarly, a myriad of things to be considered for any mobile app development project.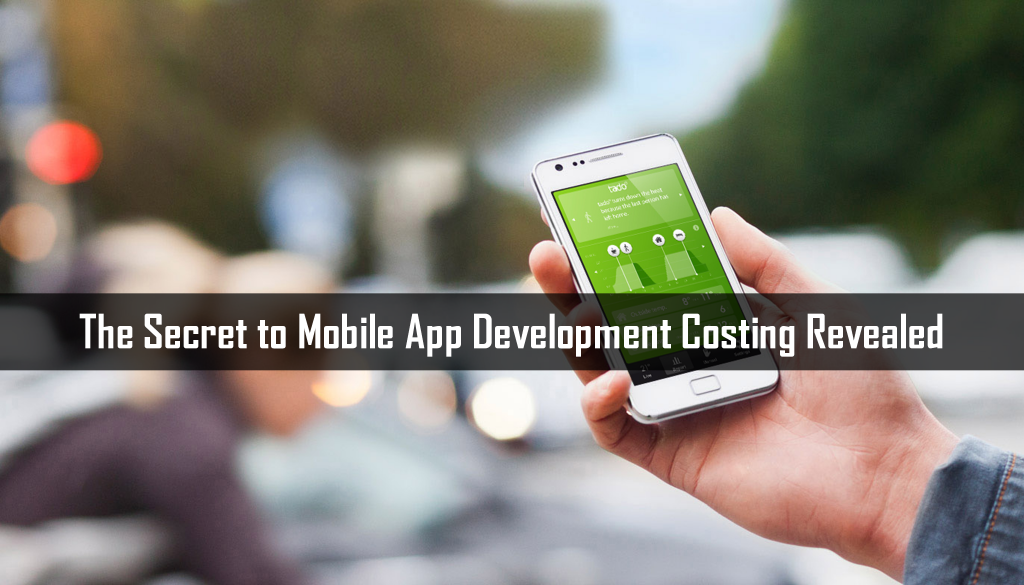 Pen down your story
In order to begin, first of all, know what you need to build an app for. We usually ask our clients to outline all their purposes, reasons and goals of app development; in technical terminology, we call it wireframe. The primary reason for creating such blueprint is to understand the functioning and flow of the app.
Yet the time hasn't arrived when we should think of visual appeal of the app. Instead think right from the beginning, when a user opens your app. Ask yourself what should be the first thing you want the user to see in your app? What should the home screen of the app cover? Say, if the user selects any of the home screen menu options, where he or she would be directed to? Uhh…there are so many things to storyboard.
Our app designers and developers use advanced tools and software to create an effective wireframe of your app. We provide our clients with a PowerPoint slides where they can understand how things will work or look alike.
Other Things Important Considering
There are a plenty of things that need to be considered beyond the wireframe that are bound to impact the development cost of your app. Wondering what are those factors? Read on.
These days, most of the mobile apps feature backend integration. So, whether you need the app developers to create a new backend or integrate the app with the existing backend system may vary the app development cost considerably.
App's integration to third party merchants to contributes to the development cost. Sometimes one can't afford to develop a number of helpful features which can be integrated in the app through third party vendors. Mobile commerce and push notifications are examples of third party integration to name a few.
Besides the wireframe, if your mobile app needs any extensive integration to third party vendor, you may require preparing an architectural diagram for the same.
Requesting a Price Quote
In most of the cases, an app development company or a developer can estimate the right price for app development depending on your app's wireframe. You may also hire an offshore mobile app design and development company based in India to develop wireframe on your behalf and estimate an affordable cost.
Selecting the right app development company is crucial to your app development success. A wrong selection can turn your app development into a horror story. If you want to ensure the privacy of your unique app development concept, you may sign an NDA (Non-Disclosure Agreement) with the app development company you choose.
Any alternative?
If you have a limited budget for app development, you can go for re-skinning apps concept or you may buy a robust and ready built template for your app. Particularly if you need to build an app for promotional or marketing purpose, developing an app with the off-the-shelf design template won't cause any harm to its appeal amongst the targeted users. Not just this will save a large chunk of money, but also it will allow the development get accomplished faster.
Conclusion
My answer to the question I asked in the beginning of this post – Do you want to know how much it costs to build a mobile app? – is 'it varies depending on many factors'. If you are planning to develop a mobile app of own, i strongly recommend you to brainstorm a bit and create a wireframe. This approach will help your app development company quote the right price for your app.
Need our assistance in estimating the right price for app development? Contact us today!