The Dawn of F-commerce, The Facebook Mobile Storefronts
The social media king, Facebook, has made a potential move to help 45 million small businesses using its site selling their products and services directly from their business pages. In short, the social networking site has provided businesses with one more stream for generating revenues.
Recently on 8th September 2015, the company has updated business pages with a mobile storefront layout, which will let users shop for your products or browse through services you offer. What's more, the company also plans to upgrade its business pages with more visually striking and larger-in-size call-to-actions, including 'Contact Us', 'Call Now' and 'Send Message', to its business pages.
All these calls to action will be displayed on right-bottom corner of cover image. There is no hype saying that, Facebook has marked the beginning of a new era of social commerce, which is called 'F-commerce'. The origin of F-commerce dates back to year 2009, when a company named Payvment lended its support to Facebook for offering payment transactions on business pages.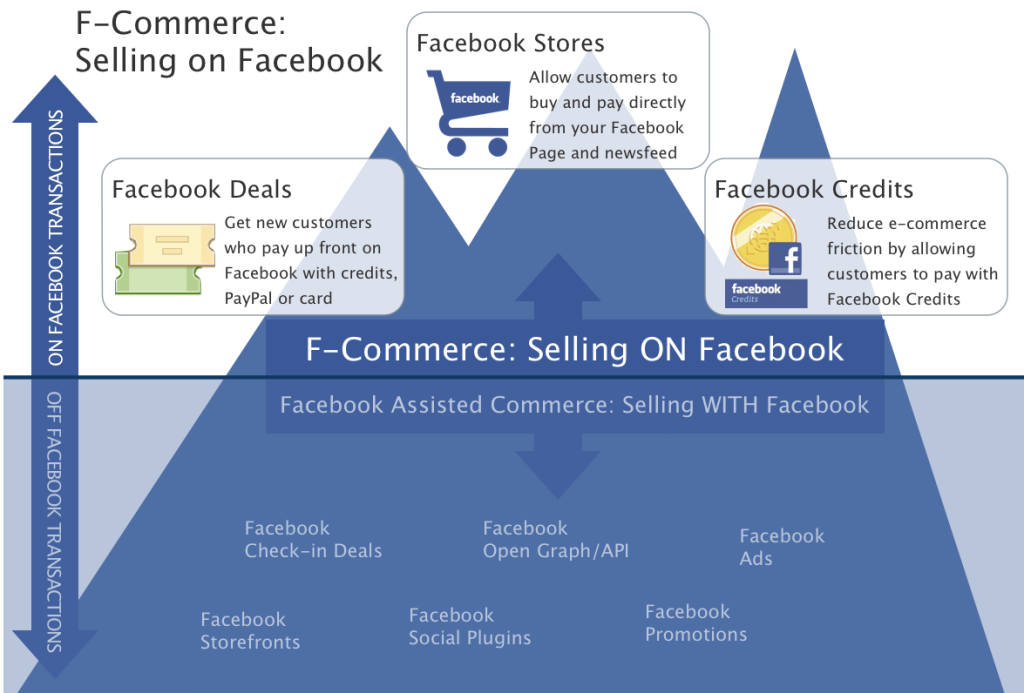 Let Your Users Shop Your Products or Services From a Facebook Storefront
For its mobile storefronts, Facebook has joined hands with Shopify, which will let users make purchase on the page itself by simply clicking on a buy button of the 'Shop' section. Reportedly, the company is also going to add a link to retailers website in the 'Shop' section.
Since long, Facebook has been helping businesses to promote their products and services amidst target audience. And with the arrival of Facebook storefronts and Badges (to those not aware, Badges are a promotional tool that can be used to promote your Facebook business page and profile), the company has provided millions of retailers with new opportunities for online commerce.
The social media giant is also testing another great features for business pages where in the page will have new auto messaging capabilities and users will be able to see how fast pages response to messages.
All these insights clearly show that Facebook isn't merely a platform to engage with your target niche and promote your products or services, instead it has emerged as another potential sales channel for businesses worldwide.
As said in a most recent press event by Sheryl Sandberg, the COO at Facebook Inc., with the launch of mobile storefronts in Facebook pages, the company mainly aims to help small to medium sized business in increasing ROI.
Small businesses or retailers who have no budget for building a mobile-friendly website or a mobile app can now opt for Facebook storefront to do business. With a social storefront, you will have a dedicated section on your Facebook page where you can showcase your services and sell products directly.  The facility is more likely to boost m-commerce ROI of retailers.
Facebook mobile stores have user-friendly interface, sleek design and are compliant to all mobile devices including smartphones and tablets. Users can quickly scan through product categories, read product description and tap 'Buy Now' button to make a purchase. Remember, Facebook has 600 million mobile users. On top of all, creating a mobile storefront in Facebook is absolutely FREE!
How to get started?
Creating a Facebook storefront is easy and quick. You simply need to create a business page which doesn't demand any technical skills. However, if you want to stand out amidst all generic storefronts, hire an app developer for custom Facebook storefront development today!