The Dynamics of Cross Platform App Development in 2021
The modern-day business world is very dynamic, and it takes a lot of innovative work to survive and thrive in it. Moreover, as mobile apps have become a vital cog that defines business success, choosing the app development mode wisely is essential. Here, cross-platform app development comes as the rescuer for the businesses as well as the app development companies.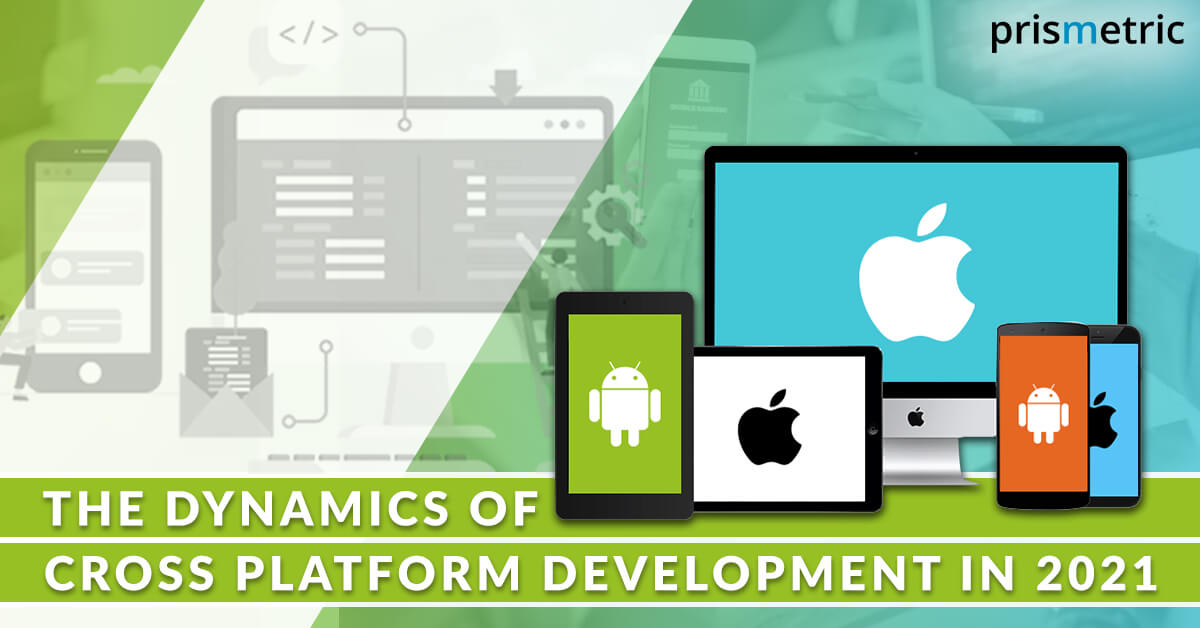 The concept of cross-platform development has grown by leaps and bounds in the last few years. Since 2020, businesses are looking for cost-effective ways to reach their target audience and provide them with the perfect platform. It enables the cross platform app developers to employ the WORA (Write Once, Run Anytime) technique across all the leading platforms.
Besides being cost-effective, hybrid app development also reduces the time taken for app development without compromising on the app quality. As an expert Cross-platform app development company, we have the expertise to provide the required solution to the clients.
Unlike native mobile apps, cross-platform apps are designed to work on any device. As Bruce Lee once said, 'Be water, my friend,' you can utilize cross-platform apps in any of your projects, irrespective of the mobile OS.
Therefore, it is time to dig deep and understand the dynamics of cross-platform app development in 2021.
Benefits of cross-platform app development for businesses
Besides its versatility, hybrid app development can prove to be a catalyst that would increase the ROI of your business. Some of the significant benefits of including cross-platform apps in your business are:
Straightforward implementation
Cross-platform app frameworks render solutions to developers, enabling them to make the code changes (if needed) quickly. For example, with the help of a tool named Appcelerator, the developers can quickly write the codes in HTML5. These codes can be easily converted to various platforms and are used as per requirement.
The developers can efficiently utilize their known resources and translate them according to the platform.
Quicker updates
Unlike the native iOS app development or Android app development process, it is easier to get updates in cross-platform app development. The reason behind this is that cross-platform apps are accessed via the internet. Thus, the individual users don't need to download each update, and thus, the maintenance cost is less.
Lesser Codes
As the written codes can be reused for various platforms, the developers don't have to waste their time writing fresh ones for each platform or device. As the repetitive tasks are cut out, struggle in the process is eliminated.
Through cross-platform app development, the businesses can reap rich benefits as lesser codes mean lesser money invested in maintaining them. Thus, along with reducing the app development cycle time, cross-platform app frameworks don't dig a hole in the entrepreneur's pocket.
Since the cross-platform app development process is very cost-effective, budding entrepreneurs can easily access it.
Accuracy and uniformity
The main aim behind any application development is to render the best possible customer experience to the users. To achieve this, you need to have an app that runs with equal precision on all mobile OS. Hiring a cross-platform app development company will ensure that the app's uniformity is maintained and it is scalable on all the leading mobile OS platforms.
Modern-day users will not think twice before switching the product if they find your application cumbersome and inefficient. Thus, the new-age businesses must be on the top of their mark, and cross-platform applications will provide them.
What has changed in 2021 for cross-platform app development?
The year 2020 was a ground-breaking year in many aspects. Due to the dreadful coronavirus pandemic, businesses around the world were compelled to undergo unprecedented changes.
In 2021, cross-platform app development will continue to provide intelligent solutions to businesses. Moreover, in 2021 it will become the most sought-after app development process as it is cost-effective. Besides being cost-effective, cross-platform will allow businesses to expand their userbase as the apps will be designed to work on multiple platforms.
With the increase in demand, several cross-platform app development frameworks like Flutter, React Native, etc., have come off age and have significant improvement in their technology.
With the expansion in technology, the difference between native and cross-platform apps will reduce, making the cross platform apps more relevant.
Now, let's look at the top trending cross-platform app frameworks in the market.
Top trending cross-platform app frameworks
The cross-platform mobile app development process has seen some unprecedented changes over the past few years. Many leading cross-platform application frameworks are making their name in the market through their immaculate functioning.
We have listed some of the top cross-platform development frameworks that will be vital in escalating your business in 2021.
Flutter
Google first released Flutter in May 2017 one of the leading cross-platform development frameworks. One of the striking features about Flutter is that it uses Dart programming language instead of JavaScript.
Because of the hot-reload feature, the developers can modify the codes and see the changes in real-time. Besides the leading mobile OS platforms like iOS and Android, developers can create apps for the less popular mobile platforms and Flutter.
We can say that  Flutter is the future of cross platform development, as flutter has its own graphics engine, the developers don't need to create separate interfaces for iOS app development and Android app development. Moreover, with Dart, the cross-platform app programmers can write program codes in a structured manner for complex applications.
Top Mobile Apps Built Using Flutter Cross-Platform
Google Ads
Alibaba
My Leaf
SpaceX Go!
App tree
Hamilton Musical
Also Read: An Expert's Guide to Estimate the Cost of Flutter App Development the Right Way
React Native
React native, due to its immaculate features, has earned its place as a one of the leading cross-platform app frameworks since its inception in 2015.  Facebook created the framework, and it is based on Java. The platform's components include JSX and CSS-like polyfills instead of HTML and CSS, and it doesn't use HTML and WebView technologies.
Our expert React Native developers build perfect and highly responsive designs as we focus heavily on the UI as well. As it is an open-source cross-platform development framework, it has a prominent developer community to support each other in times of distress.
There is no DOM API in React Native, and it combines the best features of React.JS and Java and allows the developers to develop some parts of Swift and Objective-C as well. Just like the hot-reloading feature in Flutter, React native also has it making it an interesting and viable option for app development. All these features make react native an optimal framework for businesses to convert their ideas more appropriately.
Top Mobile Apps Built Using React Native Cross-Platform
Airbnb
Uber Eats
Pinterest
Bloomberg
Facebook
Instagram
Skype
Xamarin
Xamarin is an open-source, cross-platform app development framework that was first built in 2011. During its initial period, it was independent but was later acquired by Microsoft in 2016.
Unlike the other cross-platform frameworks, Xamarin cross-platform is based on the open-source implementation of the .NET platform known as Mono. The components of the implementation process include core .NET libraries, C# compiler, and own runtime.
It has a large community of contributors and developers, and the developers need to know just .NET and C# to work on Xamarin. The framework also consists of plugins for visual studio and compilers for Android and iOS.
Top Mobile Apps Built Using Xamarin Cross-Platform
HCL
BBC Good Food
Fox Sports
American Cancer Society
Alaska Airlines
Ionic
Ionic is an 'iconic' cross-platform app development framework, and there are many reasons behind this. For starters, if you find a cross platform mobile app development company, who is well versed in HTML, CSS, and JavaScript, be rest assured of getting amazing apps through the Ionic framework.
Moreover, it has an adequate number of plugins to use the native mobile features in a hassle-free manner. Based on Apache Cordova principles, the mobile applications built through the Ionic framework are hybrid HTML applications. The applications built through Ionic runs in unique shells on smartphones allow developers to execute JavaScript and display HTML.
Top Mobile Apps Built Using Ionic Cross-Platform
Sworkit
Instant Pot
McDonald's Türkiye
Honeyfi
Pacifica
Shipt
Related: Cross-Platform War —  Ionic vs React Native
NativeScript
With NativeScript, the developers don't need WebView as it renders an accessible platform-native user interface. It also offers all the APIs allowing the developers to reuse existing plugins from NPM to the projects.
This cross-platform application development framework is a preferred choice for new-age developers due to its dynamic feature. The developers don't need to know native development languages through React Native; they can access iOS and Android APIs. Moreover, Native Script uses TypeScript and Angular for programming-related things.
Conclusion
A cross-platform app development framework is bound to reach newer heights, especially in today's pandemic-ridden world. It gives businesses a chance to discover new horizons while being cost-effective.
To ace cross-platform development, businesses need to hire a cross-platform app development company that is well-versed in their art and is updated with the business world's ever-changing norms. Moreover, businesses should select experienced hybrid app developers who can understand the market's nitty-gritty and provide the best possible result.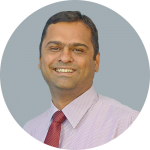 With a deep interest in new technologies, analyzing mobile application trends and impressive technical concoctions keep him inquisitive. He likes to read and write a lot. New app technologies, gadget fascinations, and big technology announcements kindle the writer in him spontaneously. His articles are his passion for innovative technologies.