The DNA of a successful mobile app developer
Can you ever deny the fact that apps are here to stay? This app wave is so vast, that somewhere someone always comes up with a brilliant idea for developing apps – apps for shopping, entertainments, food and the list is endless. So, this also means that individuals interested in a career as mobile app developers have bundles of opportunities awaiting to be grabbed.
However, do you have it in your DNA to become a successful app developer? Remember that, great apps are not the work of average app developers. Moreover, with numerous paths for achieving success, choosing a single route becomes difficult. However, there are few progressive and common traits that if you have in possession are sure to prove your mettle of becoming successful in this field.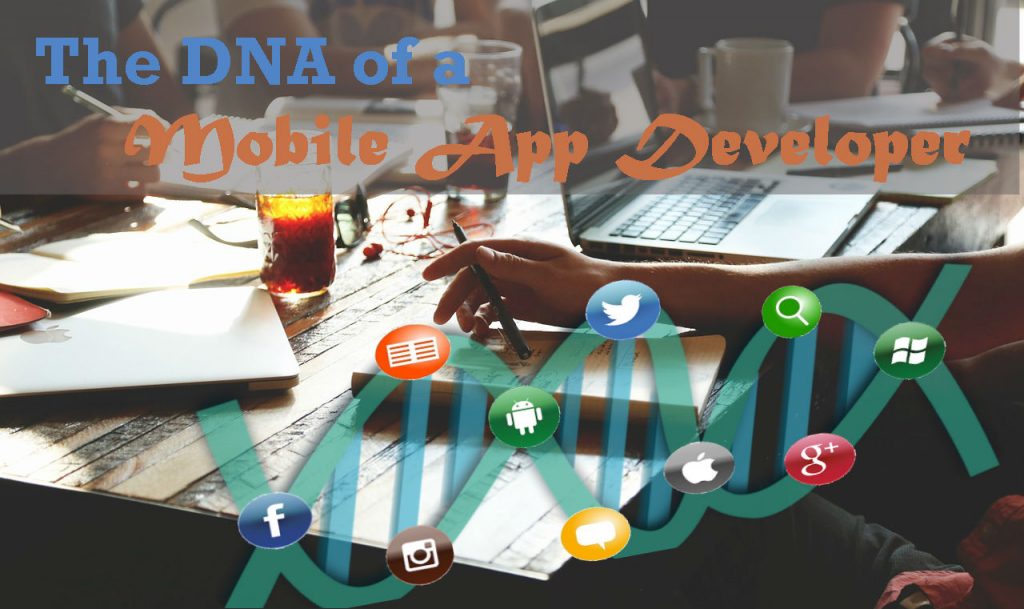 There are some developers who feel that the more mobile apps they develop, more will be their success quotient; however, this is not true. Instead of spending time in developing 3 to 4 average apps, creation of one app that is nothing else but awesome is more fruitful. Similarly, some developers feel that focusing on technology is the only important aspect; however, again this is not sufficient as they need to understand the market and create apps that are able to generate the moolah.
So let us now look into traits that need to flow through your DNA to be successful in the mobile app development industry. These traits and qualities will also be looked by clients who expect to provide their app development work to you.
Passion is an understatement – You need to be obsessed

Developers are seen passionately writing codes – Long codes. But the obsession for quality is somehow missing in this frenzy for quantity. So, a successful mobile app developer is one who obsessively takes a holistic view related to quality; not only about the app's design, but also to the overall experience that includes devices it will work on, screen sizes, types of connections, operating systems used and such other things.
Passionately engaging in developing apps, just for the sake of it, is not impressive. Obsessively striving to ensure that the codes you write lead to direct the app to success is necessary.
Let your brains ooze creativity
Creative spirit cannot be ignored at any cost. Just splashing your feet in the market to make average apps that lack creativity is not taking you anywhere. Differentiating your apps from the loads of others already present is the key. This is done by providing an extensive user experience to the users of the app.
Finding a niche that can be profitable, exploiting it to full potential and creating something that is more than just an artistic approach will lead to success. Visualizing things that the world sees from a different perspective and getting into user brains to create magical apps will be the trait to look out for.
Ability to dig deep into market needs
App developers churn out numerous apps on a daily basis into the market. With the competition getting fierce, success will be tasted only by those who have the ability of reading market trends and understanding user preferences.
The key lies in finding gaps in existing renderings and filling them up creatively to provide a worthwhile experience to users via your apps. Just dishing our something that is half cooked for earning quick bucks is not going to help. Instead, looking at the larger picture and fitting into scheme of things to ensure regular earnings is an ability that works.
Related: Why Mobile App Development is drifting towards the Millennial way
Ego is good for app development
SURPRISED? Well, developers with ego are stereotypes in this technology world and are seen negatively by all. However, app developers driven by ego are actually good. To explain this phenomenon, egoistic developers will always care what results are showing and will definitely brag about these ratings and adoption rates. The aspect to understand here is that if the developer who develops the apps is not bothered about results, nor will the users be interested in the app. Bragging will lead to promoting your app. Got the point?
Finally, mobile application development will never move ahead in straight line. Developers will need to look up for instant security patches, last moment requests to change features and fixing bugs for the app. At times, the requests might also spring up for a completely new version of the app; say for example, wearable realm.
An app developer whose DNA has the above mentioned traits and qualities will never be bogged down by such issues and requests. He or she will quite instantly get into gear and shift focus on the needs to fix critical paths.
Though there can be much more with regards to qualities required for being a successful app developer, the above mentioned are enough to get you going. So check if you possess these qualities and if not, work towards inculcating them. Companies looking to outsource their app development projects can check if the developer has these qualities.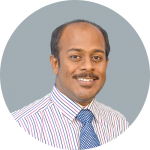 The world is now very much compact, we call it Global Village as a result of digitization and this impresses him! He likes to explore the nooks and corners of the incessantly modernizing world and marvel technologies. His passion for digital trends taught him the knack of reaching the huge digital mass to find business opportunities instantly. He writes articles about digital, technical and marketing tactics for business enhancements.