Android Pay: The Future technology for Payments
Digitization is the future and is here to stay. With the impeccable evolution of technology, especially mobile technology, things have turned around enormously and have become fairly simple. People have so attached to their smartphones that it is the first thing they check in the morning and the last thing before going to sleep. In addition to this, the mode of payment has also gone the digital way as people prefer plastic money in most of their transactions rather than the real ones.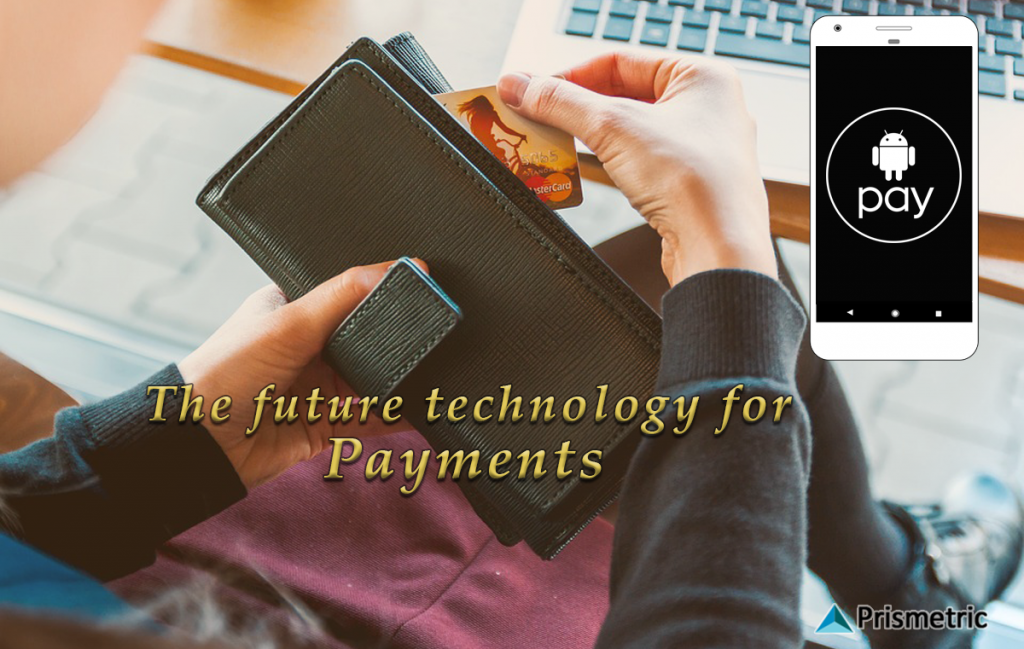 With a huge audience for applications, as a premier Android app development company, we have made it a point to integrate and embed the cutting edge technology to cater a seamless experience to the users. Taking this a little forward, Google as it does always have come up with innovative Android Pay method so that the payment method are easier for the customer. Android Pay is a digital platform that empowers the users with in-app and tap-to-pay purchases. Supported in Android smartphones, it can run on Android 4.4 KitKat and higher version and through NFC, it can be used anywhere there is a contactless terminal.
Android Pay was announced in the United States in September 2015 and in the United Kingdom on May 2016. This impeccable service has since then increased by leaps and bounces and has served the customers in every possible manner. Therefore, let us know about its functioning and the basic features that make it reachable to everyone.
What actually is Android Pay?
In simple words, Android Pay is a global mobile wallet that has the capability to integrate and store all type of cards such as debit card, credit card, loyalty cards and much more. It lets the users to just tap and make the payment and integrate almost all the payment options. Android Pay can be considered as the new Google Wallet as it is better, more convenient and secure. It also lets you make the purchase by your phone through a credit card terminal. The competent mobile payment technology lets the user use their phone as a wallet at the checkout process.
The Working Methodology
Integrating Android Pay and getting started with it is fairly easy and straightforward, just a few things that are needed to be taken care of. You need to update your latest Android version from Google play store to avail the full benefits of Android so as to go about the function with ease and avail the next generation of mobile banking.
After updating, next, you will move to the main hub of Android Pay that will contain a floating action button to add your credit/debit cards to the store. Also, if you have previously used Android Pay on some other smartphone device, it will automatically sync in the previous gifts and loyalty cards and make them available to you instantly. In addition, if Android Pay is connected with some other mobile number, you just need to confirm the CVC number on the back of the card and set the ball rolling for making payments.
Security:
The most important question is here. As it happens every time, as and when a new technology arrives there is speculation around its security. But with Android Pay, Google has taken utmost care of the security as it has been working with the leading financial institutions to deliver a standard security tokenization to the customers. The retailer here receives a 16 digit virtual number instead of the actual account number so that the card details remain safe and it is tough to breach it.
The tokenization system of Android Pay is different from that of Apple Pay as in it the tokens are not generated in a secure chip but rather within the cloud. Also, if you don't have any sort of internet connection, you can still use Android Pay as the information of the token will be saved in your device.
The users can also set a credit card as a default card and also can add additional cards being activated through Android Pay.
What Devices are compatible with Android Pay?
As mentioned earlier, Android Pay works with all NFC-enabled devices with Android 4.4 KitKat or above. It can also be used with Android wear running on an NFC chip and also to the iOS devices as well. The merchants do not need any extra setting to install Android Pay as it can work with any contactless payment terminal. For the Android Wear 2.0, it integrates with LG Watch and LG Watch Style.
And if you are worried about it requiring a fingerprint scanner then put your worrying hat down as not all the Android devices come with a fingerprint scanner. Android Pay accepts pin code, password and even pattern orders to make authenticate transactions for the users.
User benefits
The customers can use Android Pay on all the leading shops McDonald's Pecto, Game stop etc. Moreover, the integration of it with Banks and other financial institution will make the transaction and money transfer process fairly simple. Therefore, the customers would not have to install a specific bank's apps for their work as all of them can be integrated into one platform with Android Pay.
Conclusion:
Android Pay is one impeccable step by Google in order to make the payment methods of online transaction fairly simple and user-friendly. Android is the largest used mobile OS platform around the world so the users can easily access it from anywhere and use it according to their requirement. Moreover, being a secured platform adds charm to its already coveted cap.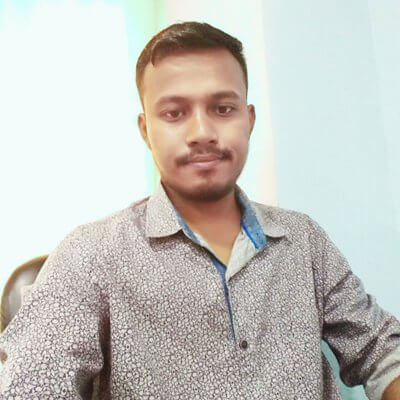 Optimization in any form is beneficial, he believes. With the heart of an analyst, he has a keen eye on the terms that will actually sell. The deeper he researches the better the output will be, he reveals. While optimizing websites, he spends ample time in blogging his thoughts about interesting tech stories, strategies, and technologies. He eliminates his inferences but includes the facts to nourish his readers with information.