3D Touch in New iPhone – The Coolest Hardware Feature Ever Introduced by Apple
The biggest and much-awaited fall-2015 event of tech world, Apple's launch of iPhone 6s, 6s Plus, iPad Pro, Apple TV and Apple Watch, took place on September 9. And 3D touch technology, which is labelled as the next generation of Multi‑Touch by Apple, in new iPhone was one of the most attention-grabbing announcement.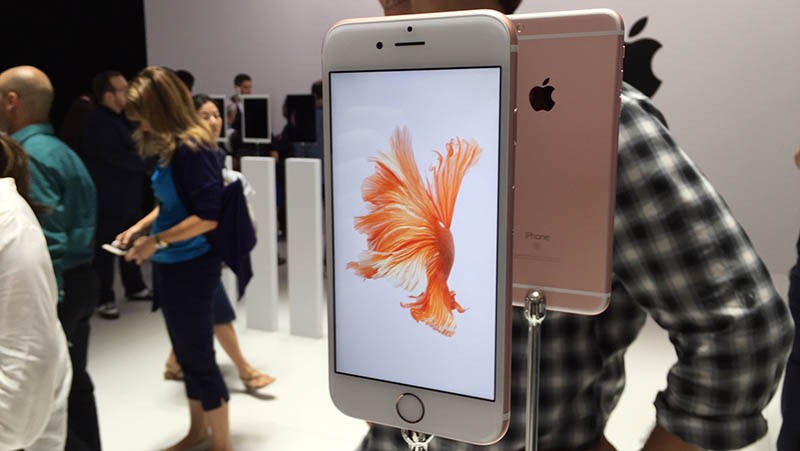 Clearing the air, 3D touch in new iPhone 6s and 6s Plus isn't same as Force touch in Apple Watch – the latter is merely a subset of a former one. As said by some most recognized tech experts and avid apple fans, 3D touch, the most promising hardware feature in latest iPhone models, will open door to many unforeseen achievements for each iPhone development company and UX/UI designer.
As innovative as its name, the technology will change the way users were using iPhone. Using 3D touch display technology, an iPhone screen can gauge pressure, when you tap on the screen using a finger, in 3 dimensions and determine from the new gestures – Peek and Pop.
Wondering how this pressure-sensitive touch screen in latest iPhone will change navigating experience? Read on.
3D Touch Display changing the way you navigate on your iPhone
This advance version of force touch display enable iPhone processor to determine whether it is a gentle or hard tap/touch. In fact, a tap, a gentle press and a hard press are officially three different inputs. Overall, this distinction is leveraged by Apple to provide its iPhone users with smoother, easier and faster navigation on their smartphones. The technology comes with many new shortcuts into iPhone 6s and 6s Plus.
Let's take an example to better understand this. If you press hard on any destination in Apple Maps, you will start seeing directions to that particular place avoiding any further steps. Similarly, if you are logged in to a music app and want to add some new songs to your favorite playlist or make a new playlist from scratch, you can simply make use of 3D touch.
Press hard on any link in your Safari browser and you will be able to see preview of that link's content in the browser itself. Press deep on a profile picture of a contact and a call will be made to his or her number. Tap on a message and you will preview all previous conversations. You change the pressure level and you will find new shortcuts popping on your way.
Apple has left no stone unturned to ensure iPhone users leverage the most of this new technology. And thus, when you deep press on the phone screen, you will witness slight vibrations which in turn says that 3D touch is active now.
With the debut of 3D touch interface in iPhone, the iPhone development company India and in rest parts of the world will be able to build new types of iOS apps and games making the most of this three level touch interface.
Some of the native apple apps are like Instagram are already using this next-generation touch interface technology. Do you want to build an iPhone game that makes use of 3D touch in navigation? Give us a call today and work with the best iPhone application development India team.