Smart apps: The future of Business development
It is no rocket science to understand that the expansion of mobile technology has indeed transformed the way business is done in this highly technology driven world. Smartphones and apps have increasingly becoming an in-separable part of the business and marketing strategies. Mobile apps profoundly help in streamlining the process of business development and encourage client collaboration by simplifying transactions.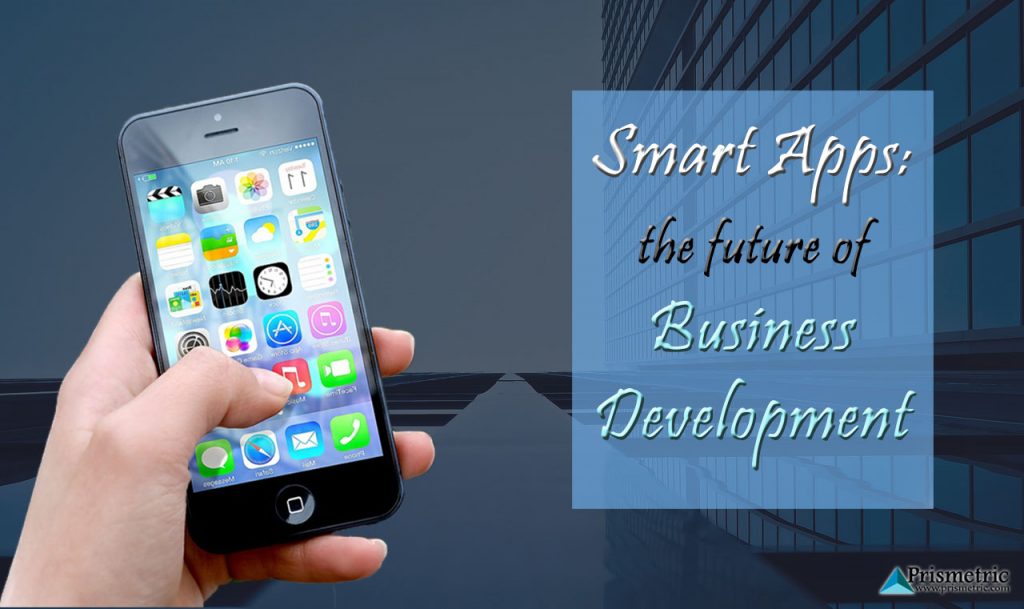 Mobile apps in businesses are meant for solving problems, offering better value to the clients and customers than the web portal and most importantly offer something that is unique and innovative. Thus, by embracing the facilities and including the smart apps, companies can stay way ahead of their contemporaries and it also provides them a much needed edge in the hyper competitive and cut-throat competitive scenario.
The advent of technology in business development started from desktop applications, then gradually it moved to web, then the smartphones took over and at now it's the time of for multi channel applications or smart apps. With the amount of data increasing, IT and software firms increasingly use IoT and Big data to incorporate new functionalities in order to expand: thus harnessing smart apps here becomes even more important.
Smart apps can be amazing along with being vigorous and leveraging them to the optimum can bring unprecedented changes to the business process and development. Let us get a deeper insight.
Apps are as ubiquitous as God in this technology driven world. There core capabilities and the method of utilization decide the fate and the direction in which the business is heading nowadays. Smart apps today are content aware and uses sensors and other sources to gather massive amount of data which can be used in machine learning and predictive analysis. For this reason, many CIO's of leading IT as well as non-IT companies excessively encourage the amalgamation of smart apps in their business procedure that results in elevated productivity and competent customer retention.
To be ahead in this world which is obsessed with technology, having a strong brand image is highly critical, as, customers nowadays have plethora of options and a very timid memory. These apps can perform tasks extensively which were previously limited to laptops or desktops only. And most importantly, companies can use them for brand reinforcement as they the widest reach today and they are easily accessible. With a competent brand image, clients and customers become aware about the services your business provides and also increases the level of their loyalty.
With smart apps, organizations comprehend their business app development strategy and proactively interact with the customers using push notifications, chat bots, personalized messaging services, etc. Moreover, the key aspects such as content awareness, product intelligence and proactivity can be equally measured by the companies through the smart apps.
Organizations endeavoring and adopting smart apps in their business development process tend to provide more core and inventive products to their customers. Statically, there is an increase of almost 64% in the process of re-engineering the core business development when companies leverage smart apps. Also there is a huge downward tide when it comes to data loss as the smart apps are cordially enhanced with specific security.
The developers can use RAD i.e. Rapid App Development to combat or overcome the challenges that they face during the development of Smart apps. From the marketing perspective too, Smart apps can help the organizations by facilitating intuitive promotional ads. They can also send personalized information to the customers based on their past shopping history, activities and choices. Moreover, with Virtual Reality and Augmented Reality to the core, smart apps can also give a hand-on experience to the customers so that they can have a feel of the product before even using it.
Every business development process strives to make the product as a one-stop destination to its targeted customers. Therefore, a smart app can provide and stringent and strong platform for the developers to make a competent product. It can also be the platform from where the businesses can showcase their services and product in a very nice and subtle manner. Moreover, the smarter apps would help the process of business development to become more powerful and very interactive.
The organization should consider that a mobile app is just the extension of the products that the company develops. It can be your fore warrior and medium on the mobile as well as the web front. Mobile smart apps will have increasingly high accessibility, better on boarding experience and a gamut of all such specifications that would draw the customers to complete the buying process without leaving it midway. In addition to this, a seamless user experience will be the cherry on the cake when it comes to user engagement. Researches show that product that provide real-time engagement to the customers tend to gain high popularity as compared to the products who don't. Mobile smart apps have a happy knack of providing real time engagement to the product related things.
Conclusion
Usage of mobile apps is on the upward rise and it is a fact that this trend is going to remain for a long period of time. Smart apps here will act as a catalyst to synchronize and fasten up the business development process and expand it to varied horizons. The thing to look here is how organizations can optimally use this technology which has varied and unprecedented opportunities.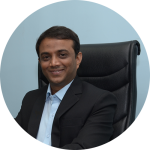 An enthusiastic entrepreneur, interested to discuss new app ideas, rich gadget tricks and trends, and admires signature tech business styles to readily embrace. He enjoys learning most modern app crafting methods, exploring smart technologies and passionate about writing his thoughts too. Inventions related to mobile and software technology inspire Ashish and he likes to inspire the like-minded community through the finesse of his work.