Mobile Application Development and the year 2015 in a Nutshell
The year 2015 has been fast paced for the developing world as a whole. The mobile application development industry saw major changes and updates that set the pace for a new and enhanced way in which the developer community started looking at app development.
From the perspective of end users, sync between wearable devices and smartphones was quite a revolution. Everything from homes and cars was synced with smartphones; thus making life easier for consumers.
It can be easily said that the year 2015 has taken the world from being mobile first to only mobile.
So let us look at some trends that were set in 2015 for mobile application development.
Speed became the in-thing
There was high demand for increased development speed of mobile apps. Businesses were finding it tough to stay in sync with the fast-changing market and the increasing demands of their customers with regards to mobile apps. With such high demands, the need for high-speed development was given priority. Companies wanted to reach customers before competitors; thus pushing for fast development.
This frenzy led to a reduction of development lifecycles to cut the gaps that were found between project ideation and the actual launch. All this prompted developers to hunt for tools that made development easier and quicker.
Security concerns persisted
A report from Gartner had forecasted that more than 3/4th apps will definitely fail due to lack of security measures in the year 2015. Due to this report, developers were seen bustling to ensure that the security issues with regards to mobile apps did not become a hindrance for making the app successful and also safe.
The new platform for Apple (iOS 9), ensured that developers did not have time to breathe. The enhanced security features meant that developers had to work with integrity for the platform and make apps secure for consumers.
Google too had beefed up the security concerns for Android and with Android 6.0 Marshmallow; Google has already taken huge steps for enhanced security protocols. The coming year is sure to find some more enhancements to this platform.
With such high priority given to security by the major app development platforms, developers had to ensure that there were no gaps in the development process with regards to security concerns. This was the trend that was a must to gain entry onto App Stores.
Cloud made its mark felt and will continue to do so
Cloud technology became the darling for mobile technology in the year 2015. With the number of mobile devices always increasing in the market and more and more mobile users now opting for smart phones, synchronizing apps across different devices was the key area of concern for app developers. Developers started looking at cloud technology for building the necessary functionality with the aim of instantaneous syncing data across varied devices.
This major shift towards cloud ensured that many firms started using it as a base for app development. The enhanced speed was also a major driving force to attract developers to the cloud technology.
App indexing
Google is a trend setter of sorts. When it began favoring mobile optimized websites, bigger brands and companies having responsive designs started witnessing a huge boost with regards to their search results. Such SERP updates were a big trend for the apps in 2015. It has been witnessed that almost half of Android searches turned up for app-indexing. This figure is definitely set to grow in the coming year. The huge popularity of this app indexing feature ensured that Apple and Bing too, have taken steps to enter the app search market.
IoT (Internet of things)
IoT is fast catching up the attention of everyone. The popularity of Internet of Things has grown in similarity to cloud technology. Though, it cannot be said that this technology has gained serious attention, but the hype that has been created around it in 2015 is definitely set to grow in the coming year.
The trends suggest that new implementations and innovations that open an omnipresent world full of information sources and connectivity are sure to be associated with IoT. New devices, new development standards with regard to multisensory support along with M2M automation, vertical IoT and other such things relating to privacy and security concerns are some aspects that have been the hot topics during the year 2015 and the actual implementation might be on the cards in 2016. This technology is surely a must watch this year.
With 2016 on the verge
It can be easily said that the market for mobile app development almost erupted in the year 2015. This high level of cramping witnessed with regards to apps has led everyone to the point of differentiating these apps into good, bad or excellent. Though every business will want its app to be categorized as being excellent, achieving this feat will require a struggle to work on mistakes done in the passing year and grabbing enhancements that the sector offers in 2016.
With every industry, putting immense pressure on the developer community to develop apps that are nothing less than best and those that are also in sync with current trends, the year 2016 is set to put forth some new challenges with regard to technology upgrades. So be ready!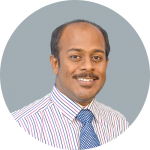 The world is now very much compact, we call it Global Village as a result of digitization and this impresses him! He likes to explore the nooks and corners of the incessantly modernizing world and marvel technologies. His passion for digital trends taught him the knack of reaching the huge digital mass to find business opportunities instantly. He writes articles about digital, technical and marketing tactics for business enhancements.