Cost to to develop an On-demand Medical Testing App for Real-Time Diagnosis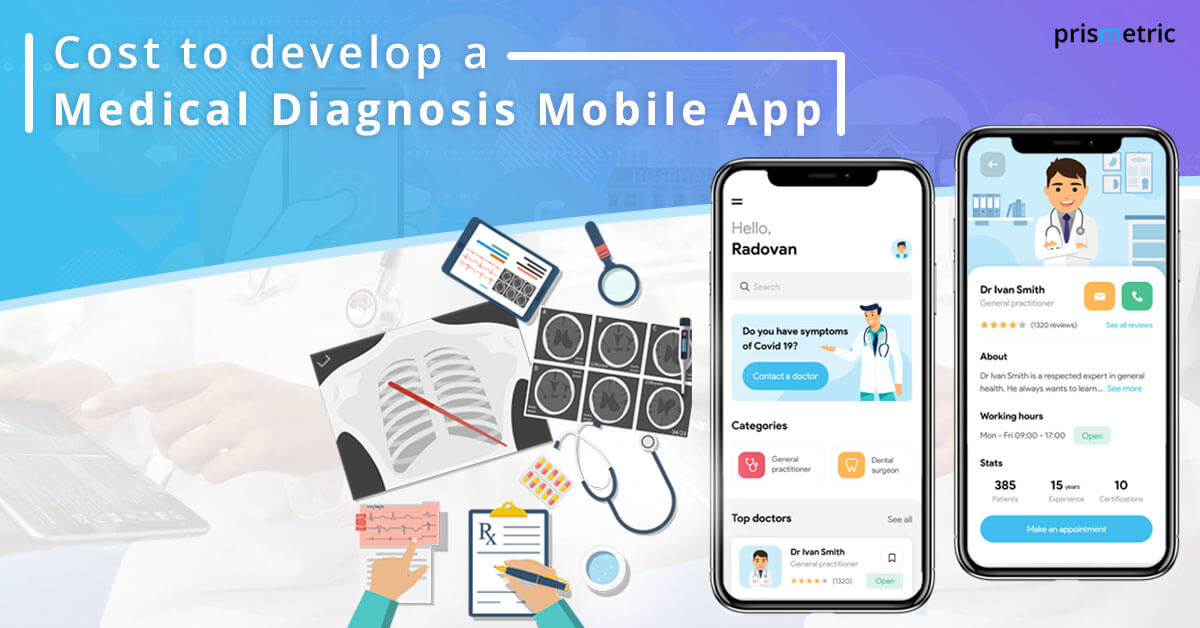 Health and medical diagnostics have always remained at the forefront of requirements as the only way to treat or find a solution to overcome the situation is only if it is diagnosed or identified timely. This applies, even more, today at a time when the world is dealing with a pandemic due to Corona Virus or COVID19. Timely testing and evaluation are the primary measures that can control any such issues. The medical world is evolving with the onset of digital technologies. The marriage blend of medical and digital techniques is already bearing fruit in terms of devices like smartwatches which can double up as heart rate monitors.
There is immense reformation going on today in the medical field, and how the medical apps are transforming the healthcare industry is something to take cognizance of. Even if we do not delve into cutting edge technologies like artificial intelligence aiding doctors in detecting diseases in their patients, we still have a lot to talk about.
Take the case of a medical diagnosis app, an app that can help in making the life of a medical diagnostic lab easy. As Top Mobile App Developers, we are excited about the possibilities that a medical testing app can uncover.
A medical diagnosis app will help the healthcare providers in connecting with patients and its staff in a fast and effective manner. These apps can boost both engagement and customer satisfaction rates by relaying data effortlessly, saving precious time in the process.
There is no denying that mobile technology is the future of Healthcare, and by developing your medical diagnosis app, you can unlock its potential for the benefit of your business.
How much does it cost to build a Medical Application?
The cost of a medical diagnosis app depends heavily upon the time spent in building the app and also on the level of complexity that one wishes to incorporate inside it.
For instance, if you need a basic app in which your user will be able to book appointments, see their reports in digital format and make the payment, then it will cost you only around $12,000-20,000.
If you want to build a more advanced app that analyses the old records of a patient, sends reminders for appointments, tracks changes in the patient's lifestyle, and give suggestions for improvement based on this data, then you will have to shell out anywhere between $25,000-50,000.
In case you want to go a step further and integrate AI and IoT into your app, then the costs will range from $90,000-1,50,000.
The pricing will also depend on the app developer's country.
For example, a medical diagnosis app development company based in North America will be significantly costlier(up to 4-5 times) than a company based in India. Hence, you will need to choose your medical testing app development partner carefully.
The existing scenario of medical mobile app development
Many medical testing apps are not living up to customer expectations and failing in the market. It is due to poor user experience, confusing user interfaces, and unsatisfactory functionalities.
The main shortcomings of medical diagnosis apps according to our analysis are:
An unclear structure and a confusing UI
Clear lack of clinical input
Failure to comply with various stringent privacy regulations and security practices.
We at Prismetric focus our energies on understanding the requirements of your target audience, ensuring the success of the medical diagnosis app. We believe that a patient-oriented medical testing app should always focus on meeting the needs of the end-user and on delivering excellent user experience.
Data Protection and Privacy Standards
Privacy is one of the key concerns in a medical app and it is essential to safeguard against any kind of data leaks. As a result, there are certain measures taken by different countries.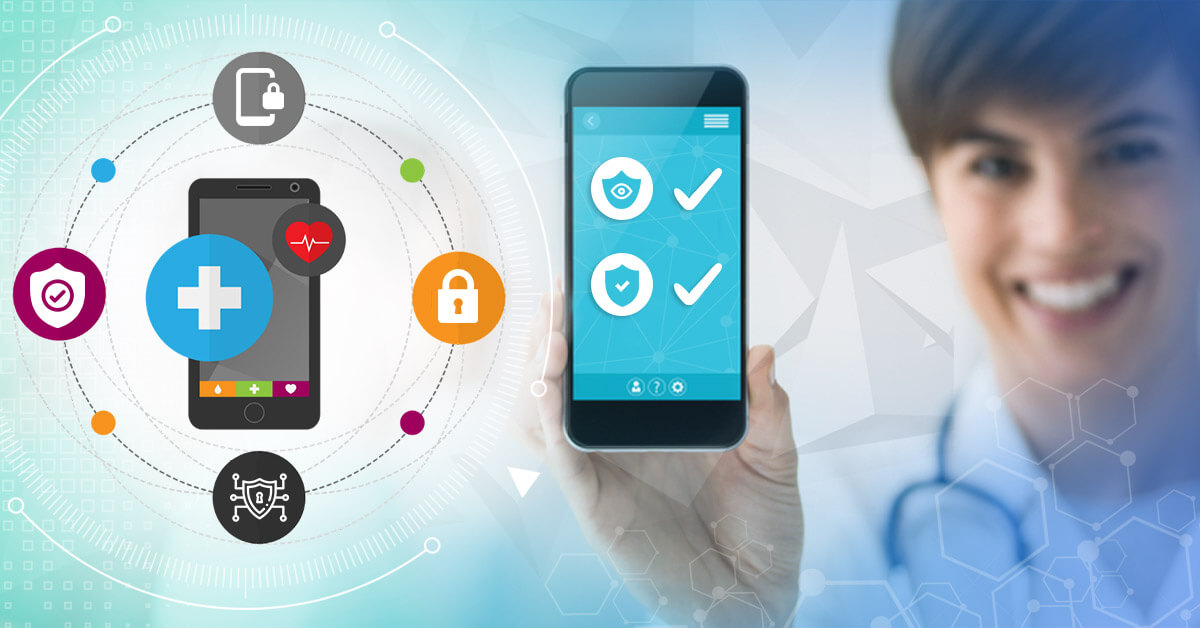 Privacy and Security standards in different Countries
Due to the highly sensitive nature of medical data, many countries have strict regulations regarding data usage. While building a medical diagnosis app, the mobile app developers need to adhere to the rules of the state in which they are planning to launch the app. If the app is released globally, then developers will need to make the app compliant according to regulations of all nations in which the app is being released.
Adhering to the privacy and security standards is very important because apart from keeping you in the good books of law, this step will grant credibility to your app. In the field of medicine, reliability is a highly valued term, and without credibility, your app is doomed to fail. Even a single loophole in security can cost millions of dollars in lawsuits and prove potentially life-threatening for the patients.
There is nothing to be scared of though; various nations have detailed protocols regarding the handling of patient's data. You just need to ensure that your medical diagnosis app developers adhere to the regulations.
The following is a shortlist of protocols followed by various nations
HIPPA – The United States
In the USA, any mobile medical app handling protected health information must be fully compliant with the HIPPA Act – Health Insurance Portability and Accountability Act. This helps to limit any unauthorized access to the data.
GDPR – The European Union
In Europe, the laws governing medical data come under the GDPR – General Data Protection Regulations. The GDPR provides the guidelines on how companies can use the personal data of its citizens.
DPA – The United Kingdom
The new Data Protection Act or the DPA has guidelines regarding the usage and storage of personal information of its citizens.
PIPEDA – Canada
PIPEDA (Personal Information Protection and Electronic Documents Act) is the act that governs the handling of medical data in Canada. The act provides guidelines regarding the use, collection, and storage of personally identifiable information of Canadians.
PIPA – Japan
Japan is one of the first nations in the region that has made data protection seriously. Japan's PIPA (Personal Information Protection Act) was enforced in 2003.
PDPA – Singapore
Singapore is another nation that has taken steps to ensure data protection. It established the PDPA (Personal Data Protection Act) in 2014.
Data Encryption – The Solution for Medical Apps
To ensure data protection, apart from following the standards mentioned above, you will need to encrypt the data that goes through your app. Data encryption is the process of making data unreadable for someone without the access key(decryption key). Modern data encryption standards ensure that the data of your patient is of no use to someone without the access key.
Our developers working on medical mobile apps ensure that they follow the required methods to maintain the standards and keep all the data private and perfectly secured.
A medical testing app's main source of revenue is through the customers that come to your physical facility for conducting medical tests. Apart from this primary source of revenue, there are other monetization options from which you could earn decent money.
Monetization models of a medical diagnosis app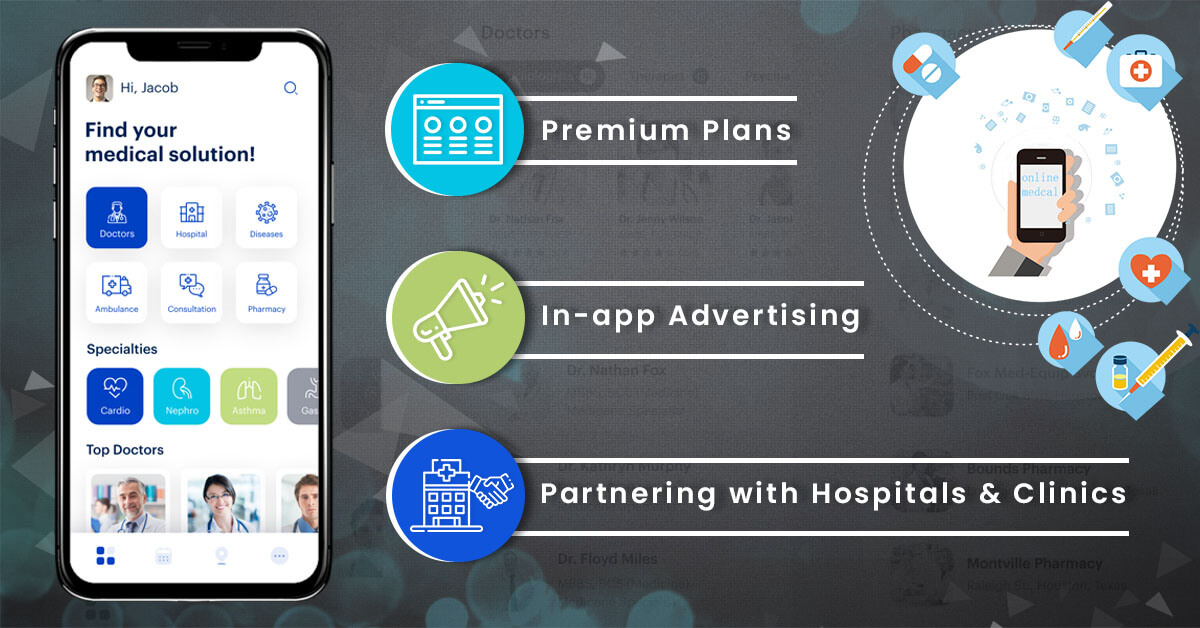 A medical testing app's main source of revenue is through the customers that come to your physical facility for conducting medical tests. Apart from this primary source of revenue, there are other monetization options from which you could earn decent money.
Premium features
One of the most optimum ways how you can monetize your medical testing app is by allowing users to access certain premium features at a price. You can follow the freemium model in which we provide the users with certain basic features for free and then ask them to pay for certain premium features. For example, you can allow premium users to get timely food and exercise recommendations based on their disease.
In-app advertising
Another good source of revenue can be in-app advertising. Many pharmaceutical companies would be interested in advertising their testing kits, lab equipment, and medicines to your patients. You can allow them to advertise on your platform, but remember not to share the information of your patients with these advertisers.
Sponsorships
You can tie-up with medical equipment sellers, fitness equipment sellers, and other related businesses for sponsorships. The app can prove to be a great medium for these firms to gain customers. These companies can sponsor certain events like health quizzes that you organize on your app.
Important Features of On-Demand Medical Diagnosis App
To understand the important features we can divide the features into three types of users of a medical testing app
Users (Patients and their relatives)
The medical service providers
Admin
You should include the features in your medical app after considering the needs of all these types of users.
Basic features for a medical testing app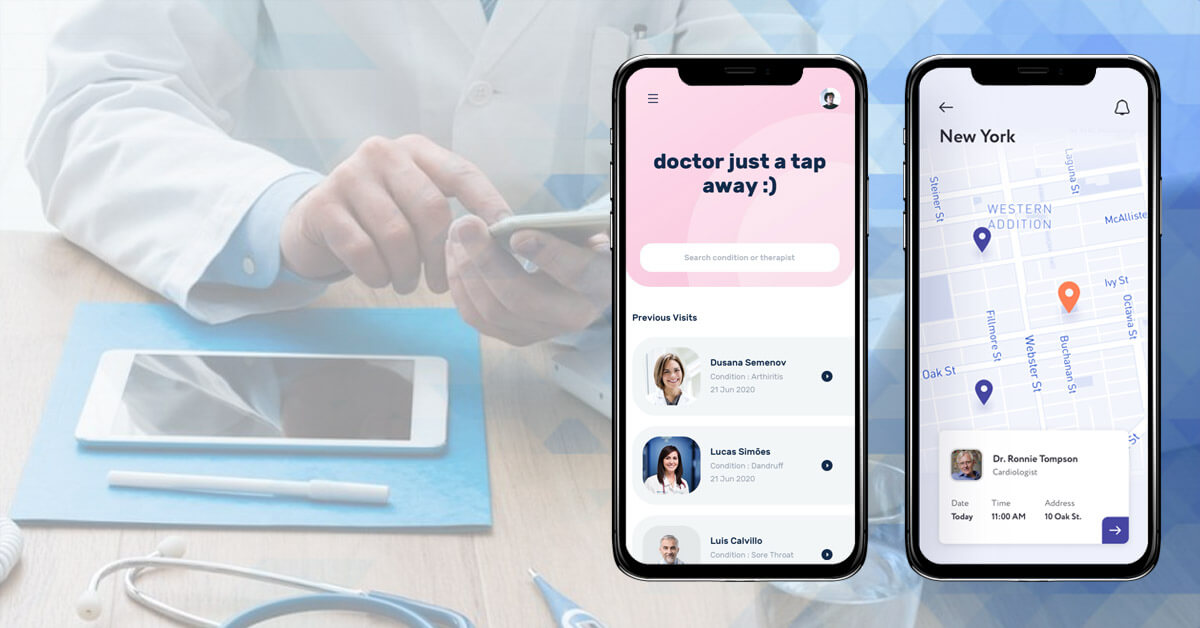 This will be the list of features that needs to be included to develop a basic on-demand medical testing app for different user types.
Sign up/Sign in
Access electronic medical records
Book, Change and Cancel appointments for tests
Access lab test results
Get reminders for Appointments
Get the latest updates about the news and events with respect to nearby hospitals
Download and upload reports such as X-rays, ultrasound scans, MRI scans, to name a few.
Send reminders for reports and appointments to patients and their family members
Dashboard showing data of patients along with all the necessary features
Marketing tools to send social media messages and conduct online campaigning and advertising
Validate customer's and their relative's profiles
Managing appointments
The Admin will have the complete managing rights and the responsibility to maintain the data in addition to all the other works
The medical service providers will have various user types and based on their user types the accessibility of the information will be defined
You can add that extra zing to your medical test app by adding some advanced features in it.
Advanced features for a medical diagnosis app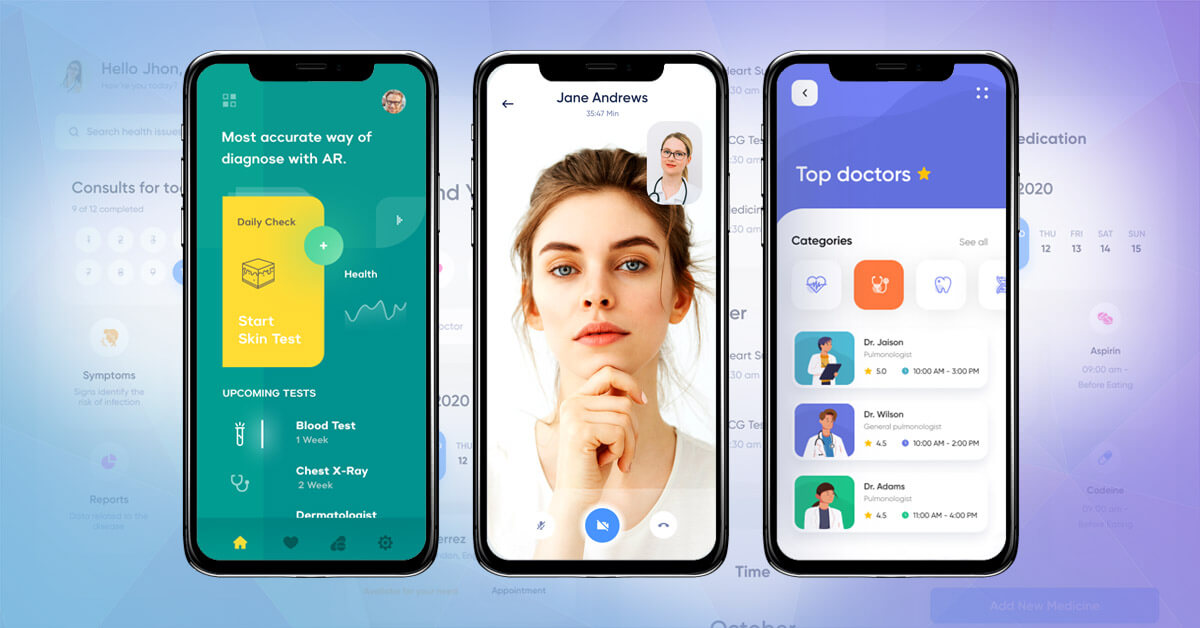 The additional features here will just go a long way into making your app provide a better user experience and better overall information about the patient's health.
Track changes in vital stats
It can prove to be a particularly useful feature for patients who need to monitor their vital stats regularly. By using this feature, your patients can easily see whether their crucial stats like blood sugar levels, blood pressure, and cholesterol levels are in the prescribed limits or not. The app would compare the previous test results with the latest ones and give out a graphical interface, allowing the patients to digest the information quickly.
Customizable Profiles
You could allow your users to customize their profile to some extent. Letting them set preferences, add photos and social network links would be a good start. This way, you would be able to engage with the patients on a much deeper level.
The patients should be able to add reminders for their appointment, take notes regarding their condition, and share it with their family members on social media platforms like WhatsApp.
You should be careful not to allow the patients to tamper with their medical data.
Analytics
You could do a world of good to your patients by integrating advanced analytics within your app. With analytics, you would be able to know user behavior and take action accordingly.
Analytics will help you in knowing the demands of your customers by analyzing customer reviews. This way, you would be able to know the changes that your app needs in a faster manner. Predictive analytics can also help you in taking corrective action if you find out that specific vitals of the patient that are getting out of control.
While using analytics we ensure that your app does not compromise on the sensitive data in any manner. You don't want to spook the authorities and your clients.
Suggesting lifestyle changes
You could go a step further in taking care of your patients by adding a feature that suggests subtle lifestyle changes like changing the food habits, exercising more, and taking regular walks, to your patients. Everyone loves some positive motivation; you could also teach some motivational quotes to keep the tempo up.
Artificial Intelligence as a technology
AI is enabling the healthcare industry and taking it to greater heights. Intelligent chatbots can be integrated to make your app a charm to use. A chatbot can schedule appointments, answer basic queries, and boost the user engagement levels as the user won't have to wait for human intervention to get answers to their questions.
Internet of Things as a technology
Integrate the IoT devices like Fitbit with your medical testing app to read the vital signs of your patients on a real-time basis. The IoT devices will send the data to the app which would then be analyzed and sent in a graphical format to the user. This way, the users will always remain updated regarding their health status.
Technology stack for a medical testing app
Complete the coding of the medical diagnosis app using programming languages like Swift, Kotlin, Java, React Native, or Flutter.
Accomplish cost-effective and efficient data storage and analytics by using the cloud services of Amazon, Google, Microsoft, or IBM.
Take care of your Frontend needs by using technologies like AngularJS, Bootstrap, and Materialize.
Send important notifications to your patients using services like Apple Push Notifications and Twillo.
Provide an extra layer of security to your medical diagnosis app by installing a 2-factor authentication with the help of tools like Twillo Authy, Duosecurity, and Retrace.
An Expert Team of Medical Diagnosis App Developers
A great team builds great apps! While selecting the team that will build your medical testing app, so remember to look at the process that they follow. If the process is robust, the result will be equally robust.
For building a high-quality health diagnosis app, you will require the assistance of the following team members.
Project manager
Team leaders
UI and UX designers
Developers
Quality Assurance Engineer
Apart from the above-mentioned team members, you will require the help of medical experts in case you are planning to install advanced features like suggesting lifestyle changes based upon the vital stats.
This is because being a medical test app, you cannot risk putting out wrong information to your users. Hence make sure that a medical expert is available with the team of developers to whom you are assigning the job of building your medical testing app.
Why do you need to Hire professional developers?
Although you can go on a venture of building your health diagnosis app by assembling the team yourself, it would be wiser to opt for a professional health diagnosis app development company. At Prismetric, we have acquired a reputation of being one of the best mobile app development companies in the industry by providing exquisitely crafted apps in record time to our valued customers. We understand that delivering the app is not the end of the project; we provide robust app maintenance services so that your medical diagnosis app always works efficiently.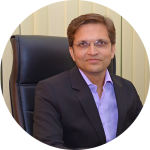 With in-depth knowledge in International Business Management and Information Technology, he can effectively craft business enhancement strategies and can skillfully untangle technical complexities. Writing about the new age technology and sharing his thoughts on the continuously evolving business trends keep him content.