How Agile methodology in mobile app development can be benefitted
Agile methodology is finding its importance in mobile app development and even other software developments. Agile is a process of creating software solutions, including websites, applications and mobile applications that emphasize on offering high-quality software in a frequent and consistent manner, while reducing project costs and increasing organization value. Prismetric Technologies have been following the agile project management methodology for all of the mobile app and other software development projects. The most common steps in the agile software development process are-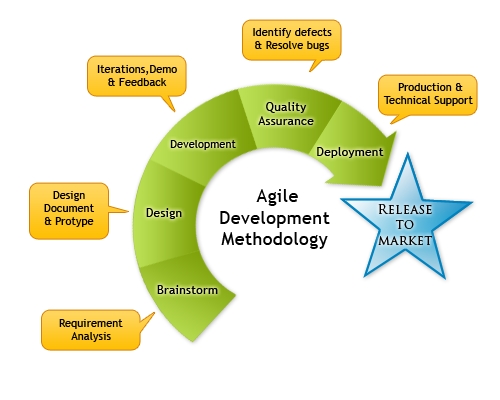 1. Discovery
Agile mobile development projects commence with a sequence of Discovery Sessions and research for understanding a client's goals, challenges, business environment, and customers and users. This process consists of main members of the projects like a client, project manager, designer, developer, and product possessor for ensuring a collaborative across the whole team. By the involvement of the client in every stage of app development, custom mobile app development company offers a greater pace of integration among the client and the project team and offers opportunities to the team for understanding the clients, requirement completely.
2. The Product features list
Throughout the Discovery process, the team works jointly to create a high-level Product Backlog that includes a list of all the characteristics that would be beneficial for the client and their users.
3. Iterations
After creating a list of features, a team of experienced developers starts working on each feature to offer the final working mobile application in the simulated time frame. The work of the team is reviewed and checked daily or weekly.
Thus, using agile methodologies into mobile app development method can have a great impact on the overall achievement of goals, as well as the intervening convenience of your mobile app development and investment. Responses, opinion, and rectification can happen in a quick way for fixing minor problems before they will eventually turn into a big problem. It also helps in improving communication at every step of the mobile app development process by implying an agile approach to the project management process. In a nutshell agile offers an inclined and efficient model for the successful development of a mobile application. The other benefits offered by using agile methodologies in mobile app development and other software
development is, stakeholder engagement, transparency, early and easy to predict the delivery time, cost and schedule, permits changes, focuses on business changes, and customers needs, in addition, to also take account of understanding the customer requirement fully.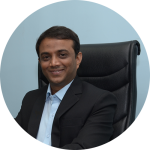 An enthusiastic entrepreneur, interested to discuss new app ideas, rich gadget tricks and trends, and admires signature tech business styles to readily embrace. He enjoys learning most modern app crafting methods, exploring smart technologies and passionate about writing his thoughts too. Inventions related to mobile and software technology inspire Ashish and he likes to inspire the like-minded community through the finesse of his work.