Google I/O 2016: What you need to know
By the end of Google's I/O 2016, there is much anticipation about what's in store in the upcoming years. Here is a quick recap of some of the biggest announcements that were in limelight during Google I/O 2016.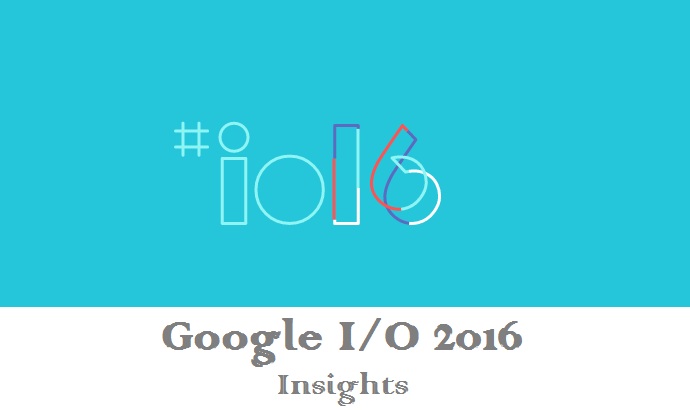 Google Assistant – A New and Smarter Form of Google Now

The search-based Google Assistant now appears smarter and chattier that will not only provide relevant search results, but also specific answers to follow up questions. It will also be used as a chat bot in Google's new messaging app – Allo and Duo. And what's been showcased in I/O 2016 is just the tip of the iceberg!
Introducing Google's Newest Messaging Apps – Allo and Duo
Good news for messaging aficionados! Google has two innovative messaging apps lined up for them this late summer. Google Allo will come with a unique feature called Whisper/Shout that allows you to resize the text according to your mood or desire. So, when you want to yell out to someone, simply use the slider to enlarge the text. And if there is some hush-hush news to spread, shrink the text down. It also comes with Google Assistant, Incognito Mode and End-to-End Encryption.
On the other hand, there's Duo, the latest video messaging app from Google, the extension to Allo, that provides a feature called 'Knock-Knock' which allows you to have preview of what is happening at the caller's end even before you receive the call. Isn't that something new?
Daydream – Revolutionizing Virtual Reality
Daydream is one of the biggest announcements that Google made at its I/O 2016. An optimized Virtual Reality platform, Daydream will standardize mobile-based VR experience. It will be available beginning late summer both with hardware and software, though Google is still building reference design for VR headset and controller.
What's New in Android Wear 2.0?
This time, it seems Google has made an honest effort to give wearable technology a big shot. Meet Android Wear 2.0, which will now function independently of a mobile device. This means, Android Wear apps will also continue to communicate and function even if the Smartphone is left behind or switched off. It all needs to be connected to the Wi-Fi or cellular. Two new input methods are also added – a swipe style keyboard and handwriting recognition mode.
Google Home – Bring Home a Smart Speaker
Google Home, the new home assistant, is a smart speaker with 'Always Listening' microphones that can be used for a wide range of services. Though it executes command and functions similar to Amazon's Echo, it will be unique in its own way with built-in Google Assistant that revolutionizes the way of getting answers for search queries. Home is designed on Chromecast standard. Thus, media will now be available on other Cast-compatible speakers and screens as well. You can also integrate the same with services like Spotify or change the temperature and lighting via Nest. And there's much more than what you see now.
Access Your Apps from Any Device with 'Android Instant Apps'
Isn't it annoying when you have to install all your apps all over again when you use another device from anywhere else? Not anymore! With Android Instant Apps, you can access all your apps from anywhere and via any device without having to install them again. It will also let you run your Android apps as conveniently as loading a webpage. Android Instant Apps will also be compatible to Android Jelly Bean.
Android N Becomes More Powerful Than Ever
Your favorite Android N is smarter and powerful now. At least, that's what we have seen at I/O 2016. Graphics and performance improvements, file-based encryption, and automatic system update are major changes that you can see in Android N. An interesting feature is that it will remove apps automatically when it determines that the apps are no longer used or needed. Better multi-tasking, multi-window, improved notification, Vulkan API and JIT compiler are some of the aspects that you might want to look out for.
Google's latest announcements are intriguing, and have definitely captivated its users. Now it's time to wait and see whether the actual products are as impressive as the demos.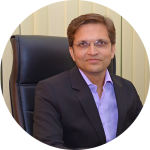 With in-depth knowledge in International Business Management and Information Technology, he can effectively craft business enhancement strategies and can skillfully untangle technical complexities. Writing about the new age technology and sharing his thoughts on the continuously evolving business trends keep him content.