Demystify your marketing strategies the MakeMyTrip way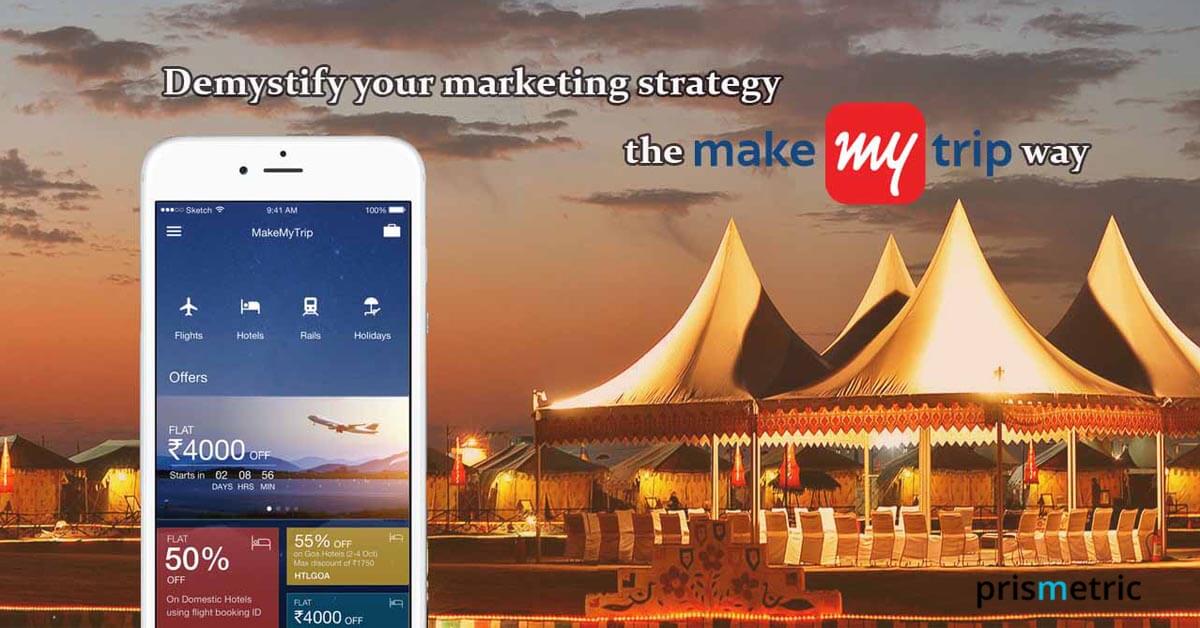 What would you do if you were entrusted with the task of selling your wife's car online? Focus on the task at hand and sell the automobile, isn't it? Well, that is the thing which differentiates Deep Kalra from the rest of us.
Deep Kalra who? You ask, well he is the founder of a multi-million travel startup called as MakeMyTrip.
The story of MakeMyTrip is one of many twists and turns the boat of MMT had to battle a lot of rough waves before reaching its destination. Headwinds of a burst IT bubble, 9-11 attacks, and fleeing venture capitalists hit the company hard, and they had to downsize and lose a sizable amount of employees in the process. But as they say the slow and steady wins the race, and with a market share of 42%, it is safe to say that MMT has taken the lion's share of the Indian online travel pie.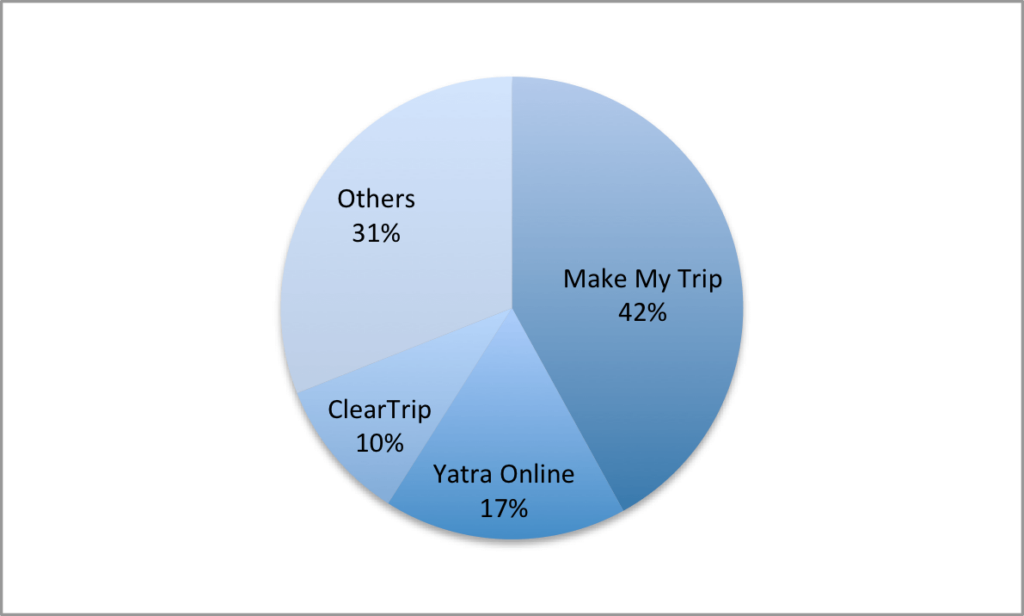 (Image Source:-SeekingAlpha)
MMT started its operations in 2000 as a startup focusing solely on the NRI customer who was looking for a cheaper air ticket to India.MMT started with two websites one in the U.S and the other in India. They took a wise decision to shut down the Indian website in 2002 as the operations were not fruitful. Then in 2005MMT timed the relaunch of its Indian website to perfection when factors such as greater penetration of the Internet in India and availability of low-cost airlines enabled smooth sailing for the company.
MMT was able to successfully replicate the international business model of selling tickets and travel packages online in the Indian market. Over the years MMT has ventured from just selling flight tickets to becoming a one-stop shop for all travel related services like hotel bookings, travel packages, and much more.
MakeMyTrip was able to reach to a level wherein they sold 5.5 million room nights, 10 million air tickets, and 11 million bus tickets in Q3 of 2018. These staggering numbers indicate the level of success the company has been able to achieve in a short span of time.
( Courtesy :-https://www.medianama.com/2019/01/223-MakeMyTrip-earnings-q3fy19/)
Acquisitions and exploring new business avenues
MMT has successfully acquired companies like ITC Group travel hotel group, luxury tours, and Travels Pvt. Ltd.- Singapore, and ETB group these acquisitions have equipped the company in getting a foothold in the East Asian and European market.
The biggest acquisition of MMT came in 2016 when it acquired ibibo group's India operations and thus became the country's largest travel firm valued at $1.8 billion according to a report by Morgan Stanley.
An incessant focus on expanding its business into new realms has helped MMT in continuing its growth story. Although MMT started primarily as an OTA(online travel company) which focused primarily on booking tickets and offering tour packages online, the company quickly figured out that it could leverage its brand awareness amongst the Indian consumer and enter into the lucrative space of online hotel booking. MMT followed app marketing strategies like Trivago and has successfully penetrated into the online hotel booking market. And hence, MMT started offering hotel bookings online. Apart from this, the company is also exploring various underserved niche travel segments.
A prime example of this would be MMT's foray into the corporate travel sector. The corporate travel segment is underserved in India, and MMT has decided to focus on this segment by launching its product Mybiz. This product will allow SME'S to manage their travel bookings in an efficient and cost-effective manner.
MMT has separately classified a few hotels as being medical tourism friendly on its group website goibibo. These are hotels which are near famous hospitals.
Marketing
When MMT started its operations in India, the Indian consumers were wary of online booking. They were not accustomed to purchasing their tickets and travel packages online. This apprehension of customers was dealt smartly by MMT with innovative campaigns like"humne toda wada to pay only adha" – If we break our promise then pay only half. The company basically gave a guarantee that they were ready to let go 50% of the amount if the customer was not satisfied with the service offered.
The route planner is another innovative feature of MMT. In case your regular route is out of bounds due to the high cost or great rush then you can explore other options via train, flight or bus on the MMT route planner which will help you in selecting the best alternative route. The route planner sifts through 1 billion possible routes and around 20 billion schedules and helps you in finding an optimum route.
MMT launched an innovate in-app game show called MMT knock-knock in which the company roped in celebrities like Gauhar Khan and Purab Kohli to host the show. The game show planned to increase the user engagement by innovative games like live bidding for travel packages, a quiz which gave away great prizes to the winner and a jackpot which consisted of an international travel package.
The company has used quirky advertisements and to get the desired attention have roped in celebrities like Ranveer Singh and Alia Bhatt. It's "first-night free" campaign where the company gave one night of hotel accommodation free to new users helped the company in gaining customers who were sitting on the fence, who were still reluctant to try out online hotel booking.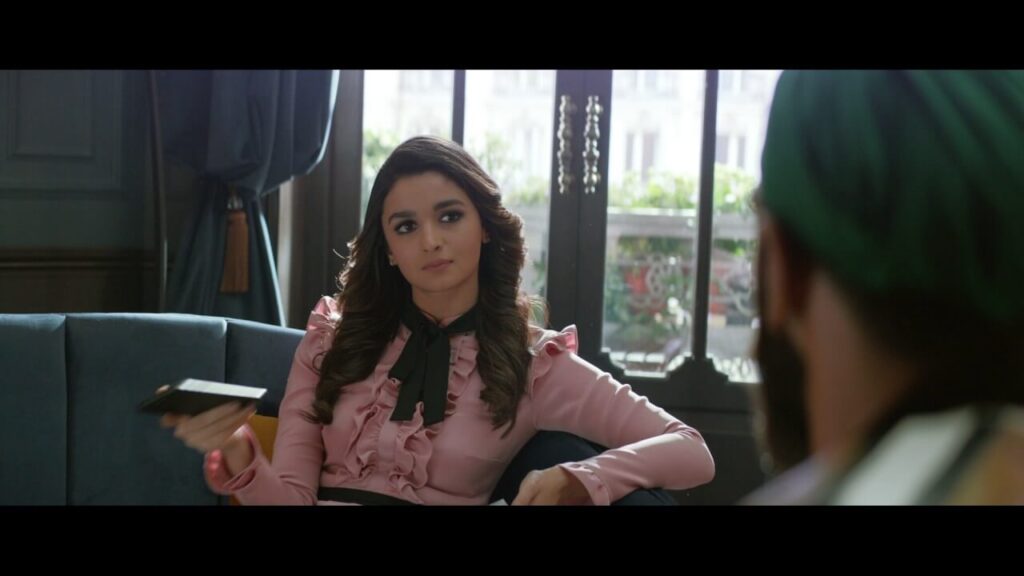 (image source:-youtube)
The world is becoming an increasingly social place on the internet, with daily the number of active social media users around the globe reaching 3.2 billion, companies are devising comprehensive social media strategies.MMT is active on the social media battlefront too, it regularly engages the customers by posting relevant content on its official Facebook page, which has garnered more than 2.5 million likes since its inception. The company has more than 40K followers on Instagram and has used Youtube virtually as its second screen after Tv with its official youtube channel getting more than 1.5 million views and 42K subscribers the company seems to be hitting the right note with its social media strategy.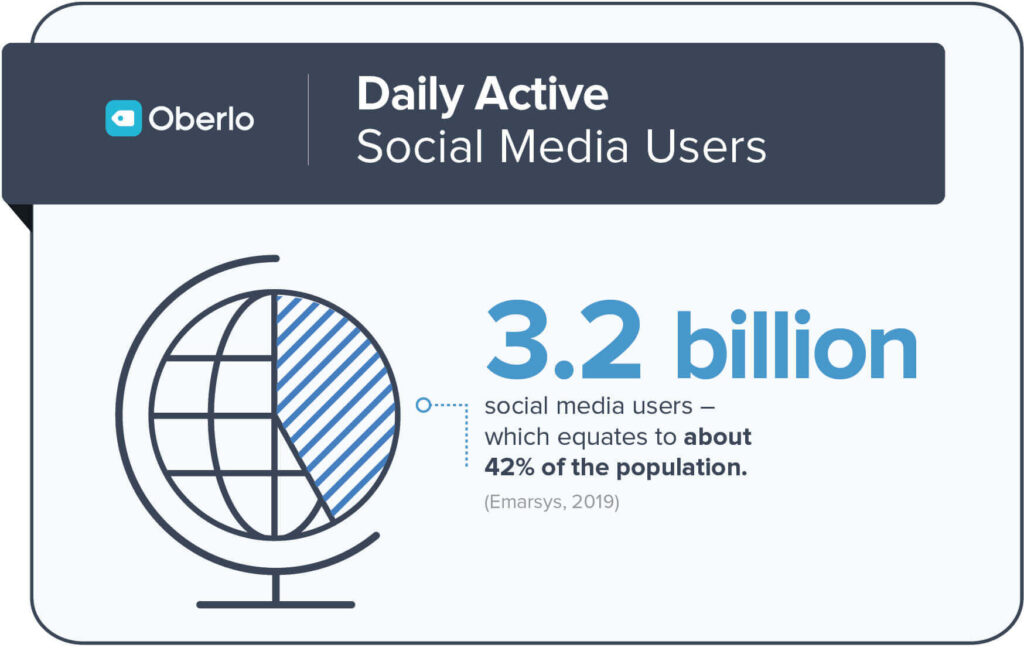 There is an increasing tendency amongst the younger population, millennials to be specific to associate with value-driven brands. According to research, 68% of millennials consider bringing a positive change in the world as one of their actively pursued goals in life.
MMT is consciously trying to create a positive brand image in the minds of its customers. One such initiative is a tree plantation drive in Rajasthan under which the company along with its partner NGO Seva mandir MMT planted 1 million trees in a span of 10 years. The company engaged its users by allowing them to contribute Rs 5 whenever they made a booking through MMT.
How mobile app helped MMT
MMT had launched its mobile app in 2012. Since then keeping up with the trend, MMT has put more emphasis on its app engagement. The company had 33.5 million app downloads and more than 7 million monthly active users as of March-2017. The company has seemed to master the app marketing game as it gets its 74% domestic hotel orders from the app, while 48% of all its domestic flight orders are from the app.
(Courtesy:-https://www.medianama.com/2017/05/223-MakeMyTrip-earnings-march-2017/)
Data Analytics
Knowing your customers is of extreme importance in order to succeed in today's digital economy.MMT has used data analytics to take the personalization of its mobile app to the next level. The app will bring you relevant content according to your geographical location. It will give you the best rates for flights of a particular route in case you have searched for flight rates for that route earlier in the app. If a user has searched for holiday packages, the MMT app will give you relevant tour packages. The MMT app allows you to do online check-in for your flight, call MMT hotline in case of any issue, get directions to the hotel and also check the refund status.
Creating loyal customers
App personalization helps in creating brand loyalty as the customers as the company can give its customers the relevant offers according to their interests. In this manner, customers feel more connected to the brand, and using the app becomes a habit.
Personalizing the app assists the user in taking quicker decisions, and this results in improved sales figures.
MMT has been a pioneer in terms of payment integration. It was the first travel company in India to collaborate with PayPal. MMT has ensured user loyalty by adding a wallet in its app, the cashback is accumulated in the wallet, and good discounts are given to users if they choose to pay through the wallet. By adding a wallet, the company has ensured that users will always have some amount of money to lose if they book a hotel or a flight through other apps.
How can MMT improve?
People like to get a glimpse of the destination they are traveling, adding video links of travel destinations with detailed videos of the hotels will definitely add value to the app. User engagement can be increased by adding links to those videos which are in MMT's own youtube channel.
Reviews are an essential parameter based on which travelers tend to take a decision. MMT should add a video review section on its app, which allows people to review the place via short videos.
International competitor of MakeMyTrip, Airbnb has a unique service wherein it sends professional photographers to the properties of people wishing to list on the app. Maybe MMT can take a leaf from Airbnb's book and allow and encourage more professional photographers to post photos of travel destinations taken by them on MMT's app.
During its long journey spanning two decades, MakeMyTrip has come a long way from being a startup who used to sell cheap tickets to NRI'S. MakeMyTrip is the market leader in online travel space and app marketing strategies adopted by the company have played a significant role in helping the company achieve this position.
Any great app needs a great team which has years of app development experience and leverages various technologies to deliver your solution to its intended user. We at Prismetric would love to discuss your idea and craft a perfect app which would take your business to the next level.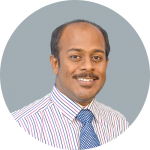 The world is now very much compact, we call it Global Village as a result of digitization and this impresses him! He likes to explore the nooks and corners of the incessantly modernizing world and marvel technologies. His passion for digital trends taught him the knack of reaching the huge digital mass to find business opportunities instantly. He writes articles about digital, technical and marketing tactics for business enhancements.