Demystify your marketing strategies the MakeMyTrip way
Ask yourself a question, what is the most used caption or hashtag the younger generation use with their uploaded photos? Yes, you guessed it right #wanderlust #wanderer #traveler etc. The younger generation is so obsessed with traveling that they are even leaving their high-profile job to complete their dream of traveling the world. And with mobile apps taking center stage in almost everything, online hotel booking and traveling is no exception. One such revolution is brought forward by MMT (MakeMyTrip) and is reportedly growing with leaps and bounces.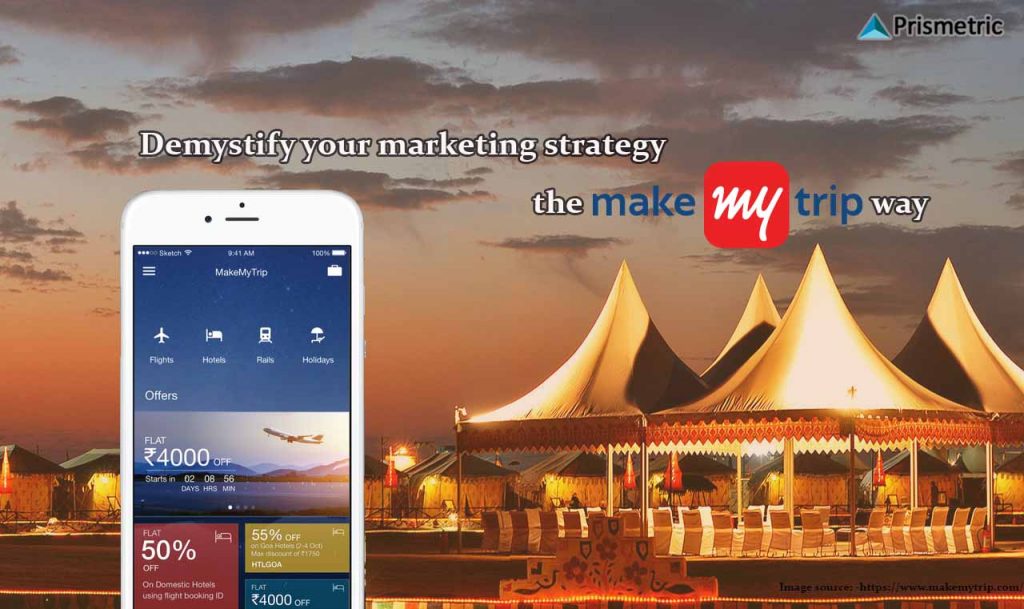 MMT had a growth of over 300% in domestic hotel transactions and over 200% growth on travel management guidance. The main factor behind their terrific market growth is the exemplary app marketing strategy. MMT has figured out what their customer or I should say the targeted customers' likes the most and is working cordially on it.
Therefore, for the companies looking to serve their customer by going that extra mile, it's important to take cues MMT and try to execute their plans in order to reach the heights of their businesses. Thus, in this article, we will try to get under the skin and pan out the things that would be beneficial for the companies working like MakeMyTrip. The app marketing strategies will also play a pivotal role in synchronizing the marketing methods so that they could hit the pain points of the customers on a regular basis
Getting the Add-ons
In the business of travel booking, it is essential for a company to know that there are various other factors that need to be looked at and integrated, in order to run the process in a smooth manner. Therefore, for the travel and booking apps to flourish, they need to keep a check on the added advantage they give to their customers. For example, including various things like connecting the best flights, accommodating the best hotels in a nearby area to major junction points, integrating taxi apps, etc.  will give your customers a fair idea about the level of your service and also make their user experience hassle free.
MakeMyTrip has all the major market leaders related to traveling, hotel booking, modes of transportation, etc. so that the customers can find all the services that they need and would not get any reason to opt out of the mobile app before making the full process. Also, the integration would bring added advantages like free coupons; optimum cash back offers and much more.
Keeping up with the market trends
Keeping up with the market trends is by far the most important thing that the online booking apps have to do. Traveling is an industry that is developing at the rate of knots and has many new mobile apps coming in irrespective of the platform. Therefore, the digital marketers must always be on their toes and street smart in your thinking so that they can rope in all the trending factors in their app and make it more viable for the customers as well.
By market trends, we not only mean to follow the rules, instead of just following them, you can do something innovative just like MMT and be the market leaders. MMT made the advertisements of their services, funny and more related to the aspects a common man would go through so that the customers can relate to it easily. Moreover, creating different advertisements including different religions can add a different charm to your marketing strategy. Thus, adopting an all-inclusive approach you can strive to make your marketing strategy unique for the customers and stand out of the crowd.
In-depth Customer Study
This is what MMT has taken into consideration and has worked on it with complete dedication. For the online booking apps, it is necessary to gauge the targeted customers to the core so as to get the app marketing strategy in the correct order. For example, if you are targeting the age group of customers from 19-30, you have to include those features that are youth centric along with catchy icons or content so that they can be wooed in for longer periods of time. In addition to this, the companies can bifurcate their specifications category wise so that people with different tastes and likes can get their desired package or location easily. Giving the customer a sense of freedom of choice like this will make them feel at ease and also compel them to come back to the app and avail services on a more frequent basis. It just doesn't end here, your mobile app would get better "'Word of Mouth', publicity and better rankings and reviews on the App Stores. If you want to expand your business in other countries too, keep a section for the foreign customers in a language which they can easily relate to and understand.
Keeping things Fresh
Here comes the main role of content marketing. The digital marketers should foray different kinds of thing portraying their vision and concern for the customers in order to keep the things fresh in the website or the mobile app. Tell your design team to include educative app icons and supportive images throughout the app and website so that the customers would find it very easy to know about your app and your services and decide on its feasibility.
Your marketing team should include content related to the recent stuff going around like festivals, political situations or remarks on the present scenario of the country concerned with. This kind of mobile app marketing strategy will help go a long way with the customers and also get their attention for an extended span of time.
Conclusion:
MakeMyTrip has already been a phenomenon when it comes to online traveling or ticket booking apps and has set a high benchmark. Therefore, for the companies doing the similar thing should look to implement the above-mentioned tips in their mobile app marketing strategy and see their business soar to new heights. Moreover, understanding the customer requirements and doing the work according to it also holds a huge importance.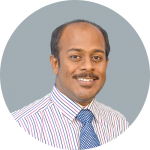 The world is now very much compact, we call it Global Village as a result of digitization and this impresses him! He likes to explore the nooks and corners of the incessantly modernizing world and marvel technologies. His passion for digital trends taught him the knack of reaching the huge digital mass to find business opportunities instantly. He writes articles about digital, technical and marketing tactics for business enhancements.