Customer Listening : The Optimum Method to Market your Product Wisely
Getting to know what your app customers wants is truly the way to stand out from the crowd. Listening to your customer requirements will make them to choose your app from hundreds of other apps offering same products/services up to some extent. Moreover, listening to existing app users is a way to measure their satisfaction rate with your app.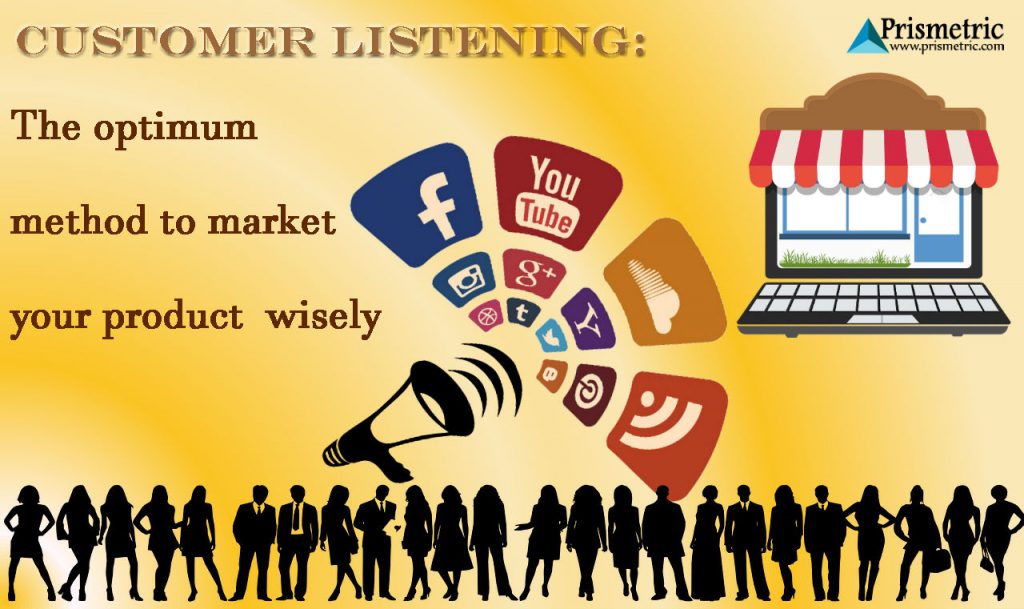 According to a Gartner study, about 80% of your app's ROI comes from merely 20% of your loyal customers. And, it is no brainer that it is easier to transform existing users to your loyal customers than attracting new downloads and turning them into potential app customers. Customer listening can pave way to improved user retention and increased revenues.
Below are three more facts conveying the significance of listening to existing customers:
Merely 14% of users turn out to use the app after downloading it in their phone
An average performing app is uninstalled by more than 70% of its daily active users within 3 months of their app download time
About one third of users who have downloaded your mobile app will use it once only
Best ways to Listen to your Mobile App Users
Now, you know why it is important to listen to your app users, right? And, your next question is HOW?
Discovering how your existing users' view your app and brand is simply valuable. Thus, this post is a compilation of some of the most effective ways you can use to communicate to your app customers and gain valuable insight.
App Reviews and Ratings
You need not to be overwhelmed by seeing a few positive reviews, nor you need to think it's end of your app business by seeing some negative reviews. But, keeping track on what users have to say about your app and how they are rating your app is extremely important. Read each and every review and check all ratings attributed to your app.
The app reviews will tell about the flaws of your app and its credibility. Moreover, it will also tell you that where it is failing in satisfying users. So, don't just read them, act on them. Resolve the bugs and complaints if needed and roll out an updated version of your app ASAP. User reviews can also help further improve your app such as you can add new features and remove some that users didn't really appreciate in the app upgrade.
Good reviews and ratings can also improve ASO results, spread word of mouth and bring new downloads. New users are most likely to see your ratings and reviews by previous customers before downloading your app in their phone. You can also highlight some excellent reviews in your app marketing campaign.
Many app marketers recommend app owners to check the reviews and ratings of their competitor apps in the app store. This will gain you insight if your competitor or a similar category app is offering something cool, useful or unique that your app doesn't offer. On top of all, checking the profiles of users who leave reviews for app like gender, demographic, age, etc will help you learn who the most vocal community of users in your user-base is.
A Takeaway: Negative reviews can cause a lot of harm to your app's market image; in worst, it can lead to the death of your app. But, providing in-app help and support like a FAQ page, a chat option, in-app email, etc can give you a chance to avoid negative app reviews to a great extent.
Social Media Responses
Considering the time mobile users spend on social networking sites like Facebook and Twitter, the potential of social media in connecting with your customers can't be neglected. It is a much better way to connect with your app users and prospects. Customer listening through Social media should be an integral part of your app marketing campaign.
Create a separate app page and seek user feedbacks for your app. Communicate to them and share more insights about your app in form of videos, text and screenshots. You can also run a survey or conduct polls on social media platforms like Facebook. The more you succeed in engaging users with your app page, the more chances you will get to know them and improve your app's user retention graph.
Also Read: Tips to Improve App downloads in 2016
User Surveys
You can use traditional marketing channels like email and web forms to conduct user surveys for your app. Platforms like Google Form and Survey Monkey are a handy tool if you don't want to design a separate UI for survey forms. Don't include only 'Yes' and 'No' questions, instead you can ask specific questions like which feature of the app you like the most, etc. You can also seek personal information like gender, income, age, interests and location through these surveys.
What's more!
In addition to the above listed ways, you can explore other ways to seek feedback from app users and know them better. For example, you can conduct exploratory interviews with direct outreach methods or you can use app analytics tools to gain some valuable data like user behavior pattern, the mobile platform they are using, their interests, etc.
Final Words
Customer listening is one of the most effective methods for improving your mobile app such that it delivers great user experience to your mobile customers and result in dramatic increase in loyal customers.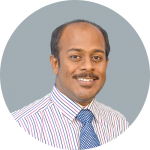 The world is now very much compact, we call it Global Village as a result of digitization and this impresses him! He likes to explore the nooks and corners of the incessantly modernizing world and marvel technologies. His passion for digital trends taught him the knack of reaching the huge digital mass to find business opportunities instantly. He writes articles about digital, technical and marketing tactics for business enhancements.