Easy Steps to Build a Successful Mobile Gaming App
The mobile gaming market will go to $68.5 billion in 2019. The success of games like Pokemon Go and PUBG has generated a lot of interest in the market, and a horde of companies are entering into the mobile app game development genre.
The level of success that PUBG and Pokemon Go have been able to achieve is very rare. But if you can reach even up to a lower level, then mobile games are a sure-shot way of making millions. This is because gamers are the most loyal customers that any business can dream of having.
According to a report, mobile games account for around 75% of mobile spending.
In this article, we shall try to shed light on, Let's start!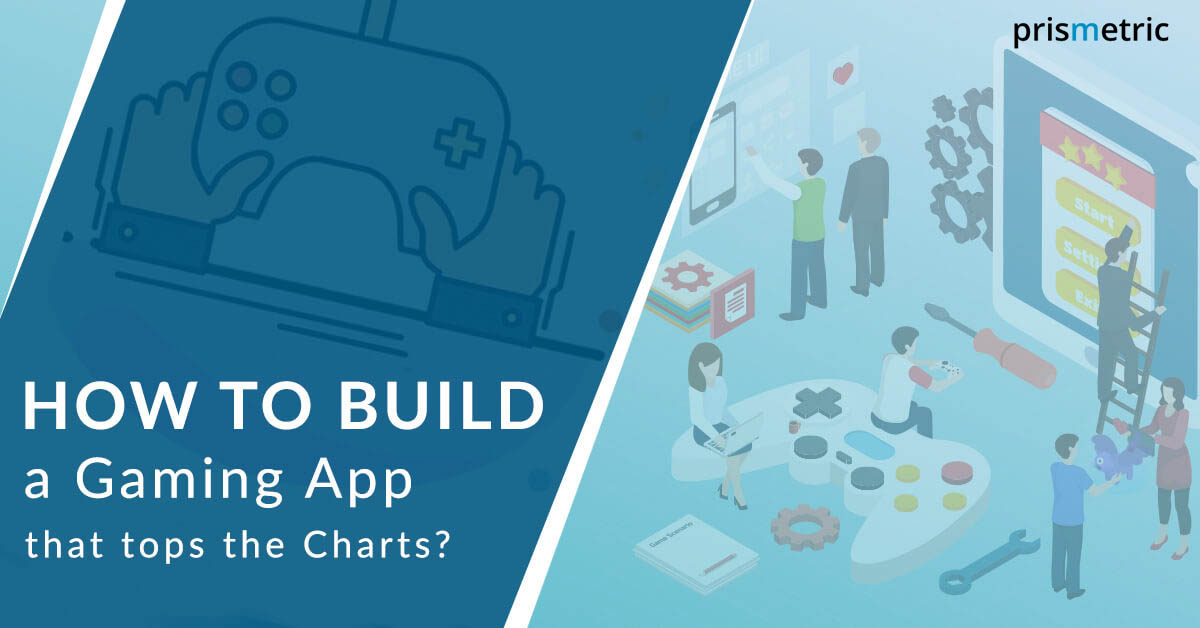 How to make a great mobile gaming app?
Research the Idea thoroughly
Ideation is a vital stage in building a game. A half-baked idea won't take your game anywhere. There is no harm in taking more time ideating, as once you start the process of building the app, there should be no doubt in your mind regarding the viability of the idea. Conduct thorough market research. Ask avid gamers what they would like to see in a game, study the competition and make every effort to ensure that you have a good amount of confidence in your game idea.
A good idea is to improvise on something already available in the market. PUBG is an excellent example of this. There were games preceding PUBG, like Counterstrike, whom PUBG loosely follows. The benefit that you gain from this strategy is that as the concept is tried and tested, you can be sure that it will work. You only need to differentiate your offering by adding some unique elements to it.
Craft a brilliant UI/UX strategy
A great UI/UX is a necessity to achieve your goal of developing a great game. With processing speeds and RAM increasing with each passing year, the game designers can now afford to build mobile games having detailed graphics.
Do not make the mistake of overwhelming the user with lots of functions in the game, keep it simple and gradually add the functions or unlock these functions as the user gains experience of playing the game. Design an onboarding experience in your game, which would make it easy for the user to understand things about the game. A short video or an in-app automatic chat suggestion would do the trick. This would ensure that the user easily understands the game and is hooked on to it immediately.
To enhance the UX, you should weave a strong storyline in your app.
Instead of building a plain vanilla mobile game app which is devoid of any storyline, it would be nice if you could spice it up a little bit by adding a meaty storyline.
A storyline which is engaging and has characters which suit the storyline. Don't go on adding un-necessary characters in the story or make the story so big that users get bored with it. The story should be fluid and should keep the user involved in your game.
Use smashing sound effects
To complement your brilliantly detailed graphics, you should include great sound effects into your app. You have the option of creating the audio effects from scratch by hiring a professional sound-effects team, or you could choose to use one of the many freely available resources.
Include social media sharing option
Humans are social beings(although many people think that gamers are not!). Like other humans, they love to share their achievements with other people. This is a perfect opportunity for your mobile gaming app. You can drive your app's engagement up through the proverbial roof by allowing gamers to share their winnings and achievements directly from your app to their social media accounts.
This would help your gaming app is picking up steam on social media and bring your game, swathes of new users. Do not lose sight of the fact that for gamers, the vibe of the game is essential, if they don't "feel" the game, then they are not going to connect with it. Music plays a vital role in connecting users with games.
Keep the game Free initially
While it is necessary to monetize your game, your game must gain a certain amount of traction before you start monetizing it. In-app purchases like credits and access to special weapons can prove to be effective monetization tools.
Aim to launch on both iOS as well as Android app stores
We all know that developing a mobile gaming app is a costly process. Sometimes companies tend to take the wrong decision of launching their app only on one app store(either iOS or Android).
Why should you go only for half of the pie? It was considerably costly to develop two separate native apps for Android as well as iOS earlier. Now it is possible to develop a single app on cross platform frameworks like React Native and Flutter. The apps developed on these frameworks can be deployed on both Android as well as iOS platforms simultaneously with minimal edits in the code. Such apps are known as hybrid apps.
Add to the capabilities of the app frequently
You can afford to launch an MVP initially and try and get a feel of what customers actually demand. You should ask your customers for their valuable feedback, and let them get involved in the app-building process. Then you should plan your updates according to the feedback you received from your customers. It is crucial to add frequent updates to your gaming app, like adding more stages, adding a few characters, adding to the storyline to retain the interest of gamers.
It becomes interesting to play a game when you know that the gaming company will come up with a particular feature every now and then. Users will wait for that feature, taking part in a discussion forum about that game and debating which feature is useful and which one is un-necessary. This would give your app much-needed attention.
Chart out an elaborate marketing plan
It's not enough to build a great mobile gaming app in today's competitive era. There are millions of gaming apps vying for the user's attention on the Google play store and Apple app store.
To make your app stand out from the crowd, you should prepare a well-thought marketing plan. The plan should include social media marketing, influencer marketing, content marketing, and if possible, even offline marketing. You could plan special marketing events like gameothons, where you invite various gamers to try out your game.
Testing
While building a game, you should conduct extensive testing, this would help you in identifying and eliminating possible flaws before releasing the game to the users. Check whether all the functions in a game are working as intended.
Also, check whether all screen sizes support the graphics and ensure that the game doesn't blur on big screen sizes.
When you release the game, you should specify the minimum processor and ram requirements of the game before the users download it. For doing this, you will need to test your game in different configurations of RAM and Processor speeds.
You should seek the help of professional QA testers to test your game against various test cases. Many companies hurry through the testing phase, as they are excited to launch their game into the app stores. Do not fall into this trap and give a proper amount of time to your testing team so that they can test your game satisfactorily.
Customization according to different markets
In this era of globalization, it is possible to cater to the tastes of the global audience. Your gaming app could become wildly successful if it manages to penetrate large markets of China, India, the USA, South Korea, Japan, Europe, and Brazil.
For this to happen, you need to customize your app according to the tastes of the local audience. In some countries you will need to do necessary modifications in your game, to get it released there.
For example:- The Chinese govt. deemed PUBG to be a violent game which can have a terrible effect on children of influential age.
To get entry into China, PUBG made some changes in its game, which included changes in the killing animation. In the Chinese version, when you kill someone, they offer you a trunk full of treasure and wave goodbye to you. The game is called ' Game for peace' in China. The result? $14 million in earnings in China within the first three days of the game's release.
KPI's
Once you launch the app into the market, you should have a ready to use a list of KPIs so that you can measure the performance of the app. In this way, you would be able to know where you are lacking and need to improve to make your app a successful one.
Some of the general KPI's used are
Daily active users(DAU)
Session depth
Session interval
Retention rate
Session length
Upgrades
Crashes
Hire an expert
The competition is stiff, and you will need expert advice to maneuver through this maze.  Prismetric is a prominent mobile app development company having a good experience team to create engaging applications. Our dedicated developers to guide you in your journey of developing a money-minting mobile game app.
Conclusion
There is a common perception among people that game development is a fun-filled process. It is valid to some extent, but understand that building a gaming app is no easy game, it requires hours of dedicated development and can prove to be a quite stressful process. Keep your expectations realistic and partner with an expert, it will boost up your chances of success.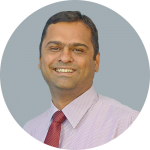 With a deep interest in new technologies, analyzing mobile application trends and impressive technical concoctions keep him inquisitive. He likes to read and write a lot. New app technologies, gadget fascinations, and big technology announcements kindle the writer in him spontaneously. His articles are his passion for innovative technologies.