Trusource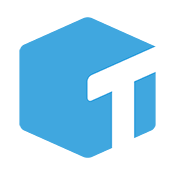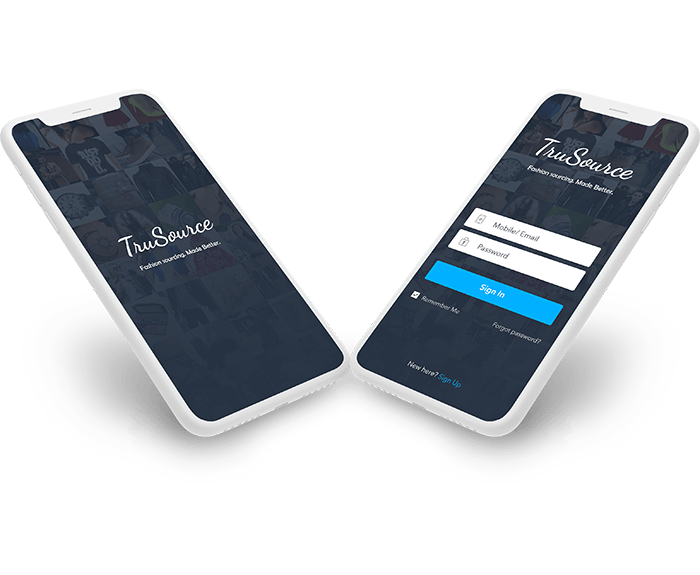 Trusource is an interestingly designed app for the comfort and ease of the wholesale buyersto sell and buy wholesale products. Apps for buying wholesale products are quite a bit different from the usual shopping apps. The products, quantity and the minimum buying quantities are clearly defined, placed, and designed in a best way to display and inform about it to the buyers so as to make the buying simple. The special deals, multiple choices and beneficial offers are shown precisely to help the user with more information and supply what they would love to buy.
Client Requirements
Build a complete Online Retailer & Wholesaler platform that makes wholesale/bulk buying & selling more organized, quicker & easier.
App should provide an end-to-end B2B e-commerce platform that combines real world practices in wholesale with endless possibilities of mobile technology.
The App should help Brands, Importers or Wholesale distributors to reach out and transact with different buyers located in different geographical locations with complete trust & ease.
The application should also enable sellers to manage their existing business more professionally by providing them a complete web panel to manage their products efficiently and effectively.
Furthermore, by using this mobile app, buyers can get latest Offers and discounts right on their device and will have multiple payment options to opt from for their orders in the mobile app.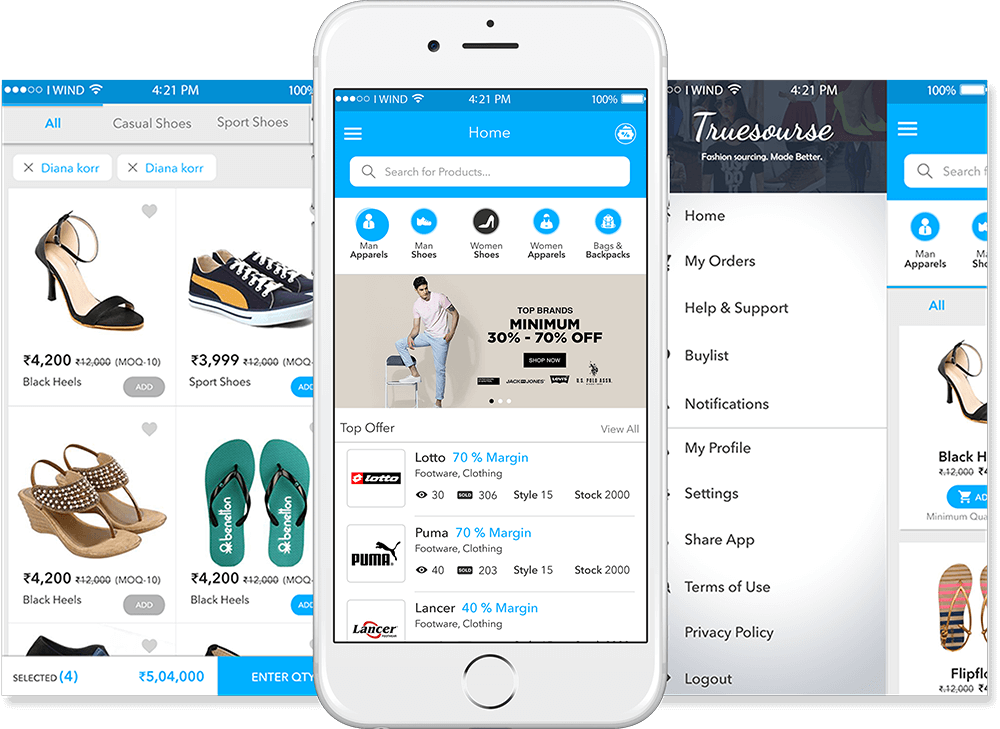 Challenges
To make the searching crisp and get the most appropriate result for the users.
To make easy and frequently buying products faster to click on without loosing out on any factors to connect and inform the user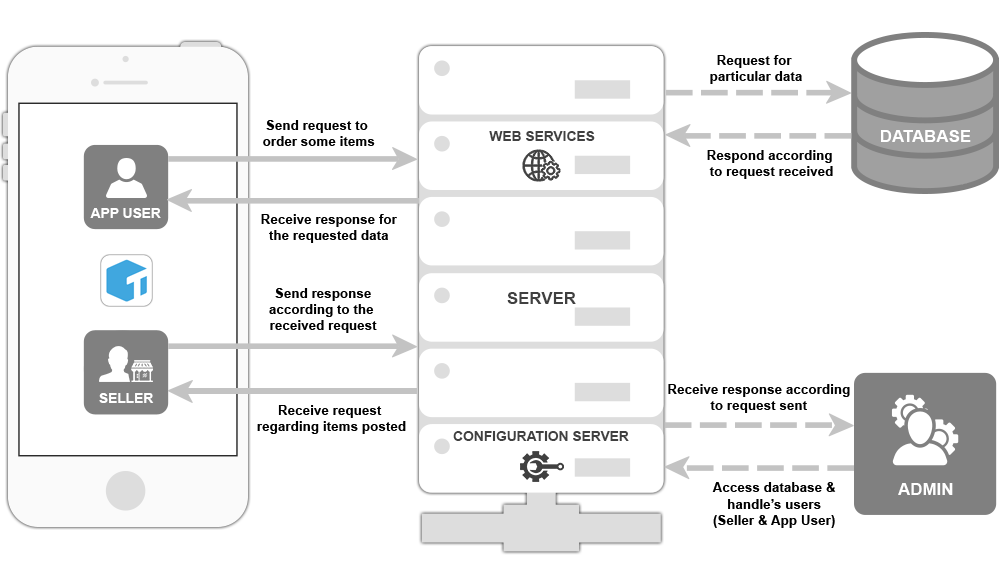 App Features and Functionalities
Buyer Side:
Quick search using Filters & last browsed tags to view complete list of all products belonging to various categories and sub-categories along with the seller details
Make either online or offline payment of products
Provide feedback/review & ratings and Check product ratings/Seller ratings and read user reviews while selecting products
Get to know minimum quantity, order by sets functionality, quantity-based discount & Online Payment discounts for various products
The option to Quick Re-order, Return of Order, Sampling Request to make it easier for the buyers to take a decision
To send EOI (expression of interest) to seller and Add product to Buy-list/Wish-list to help the buyers sort their interests
Allows tracking of order, status of order, order history and complete product details along with product images and video
Seller-side Features:
Listing Management, Price and Inventory Management, Order Management further Quantity-based Discount Management as the crucial section for the buyers
Payment Summary and Reports, Reverse Order Management (Returns), Order Set Management and to efficiently manage the listing and sales process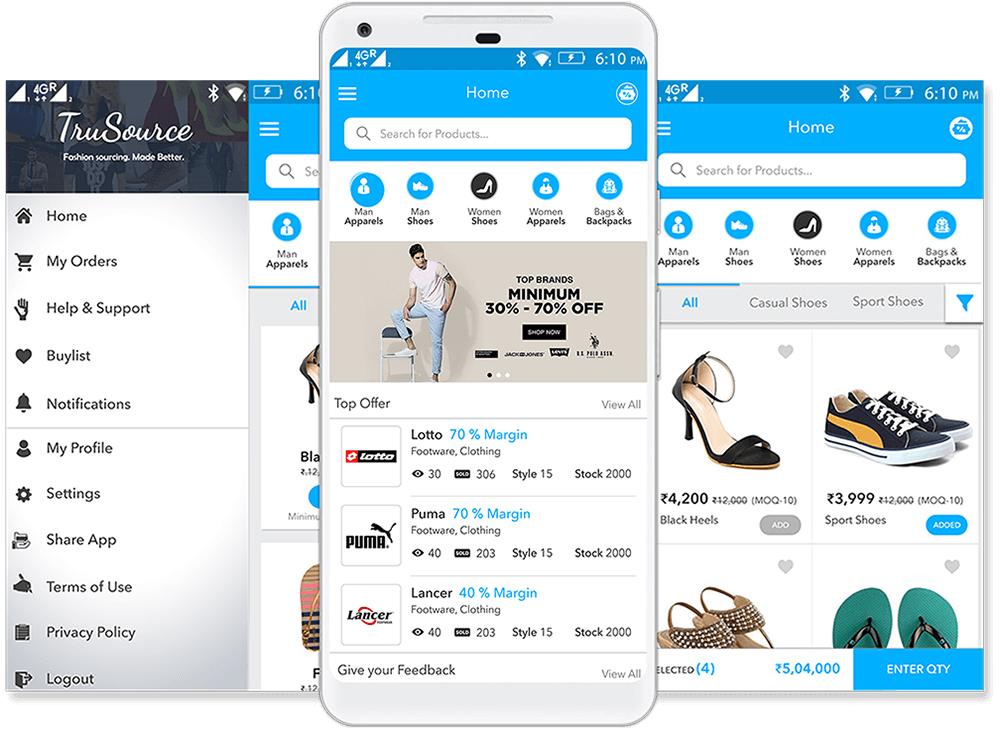 Technical Implementations
Android: Java with android Studio
iOS: XCode with Objective C/Swift language
Solution
An application was build to make the searching crisp and get the most appropriate result for the users. Also the application provides the special feature for sampling a product so that the user can get the look & feel of the product they are going to use. Reordering is very easy and fast that the users can order products on a single click. Sellers also get their panel to upload and update the products and other product related information