Fans of Soccer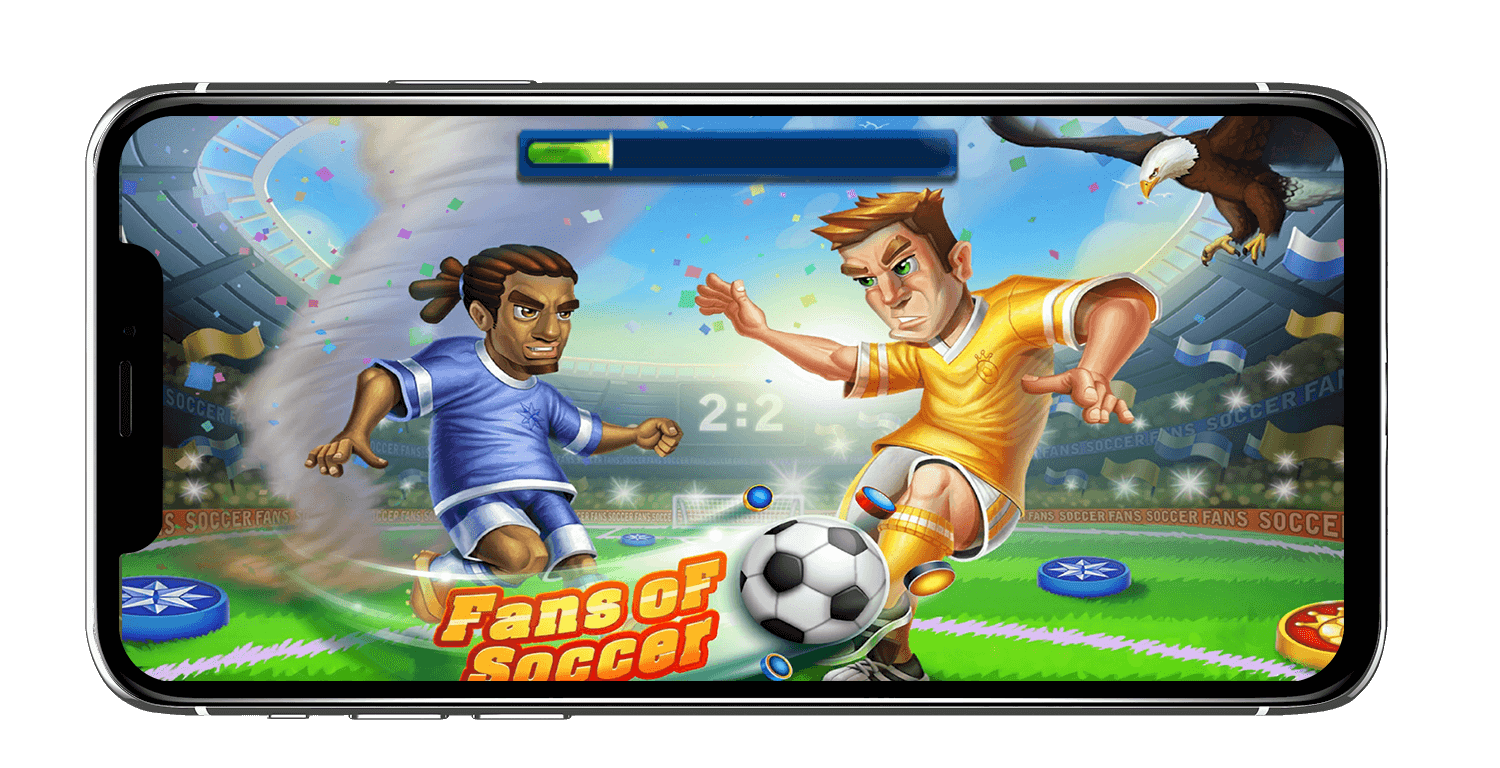 An interesting soccer game to experience a completely different form of gaming. Play 'Fans of Soccer' one on one with your friends, challenge them or other players in championship/ tournament games and showcase your soccer skills. Get powers up through each winning and clear levels for exciting prizes.
Client Requirements
Develop a Game that will have the look and feel of soccer with the standard playing ground for playing soccer and a goal post but with a twist i.e. Each team will have 5 players and they will look like a Dice having their team logo. Play online against users from all over the world or against your friends. Additionally, there will be reward coins for each match user's play and user can earn more coins by winning matches. Play championship and win prizes, use the help of coach to earn more coins & medals, and utilize power-ups to make the opponent weak and defeat them in no time.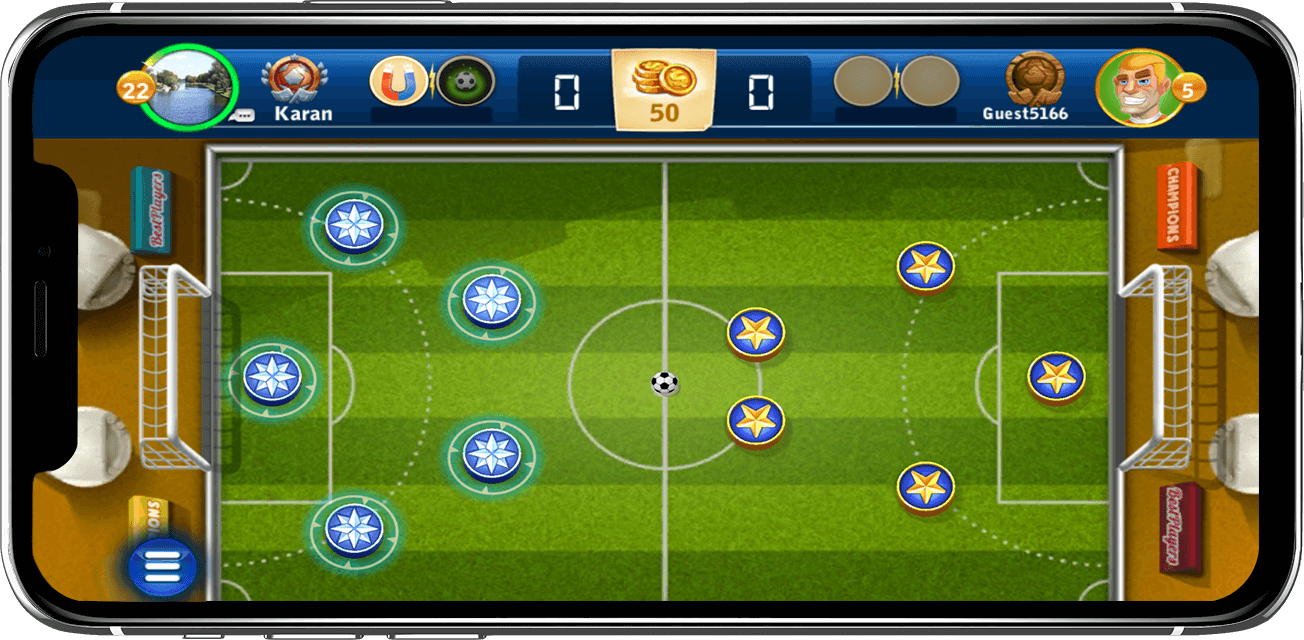 Challenges
Game Sync between players and matching/finding players randomly across the world
Designing & developing meaningful championships for app-users
Powers-up in game should look very real and life-like. For instance, after using power up there would be fire in the ball and no opponent striker can touch it, there were holes into the ground, potholes filled with water comes up on the ground after using such powers-up was a tough task to display graphically as well as on the development side.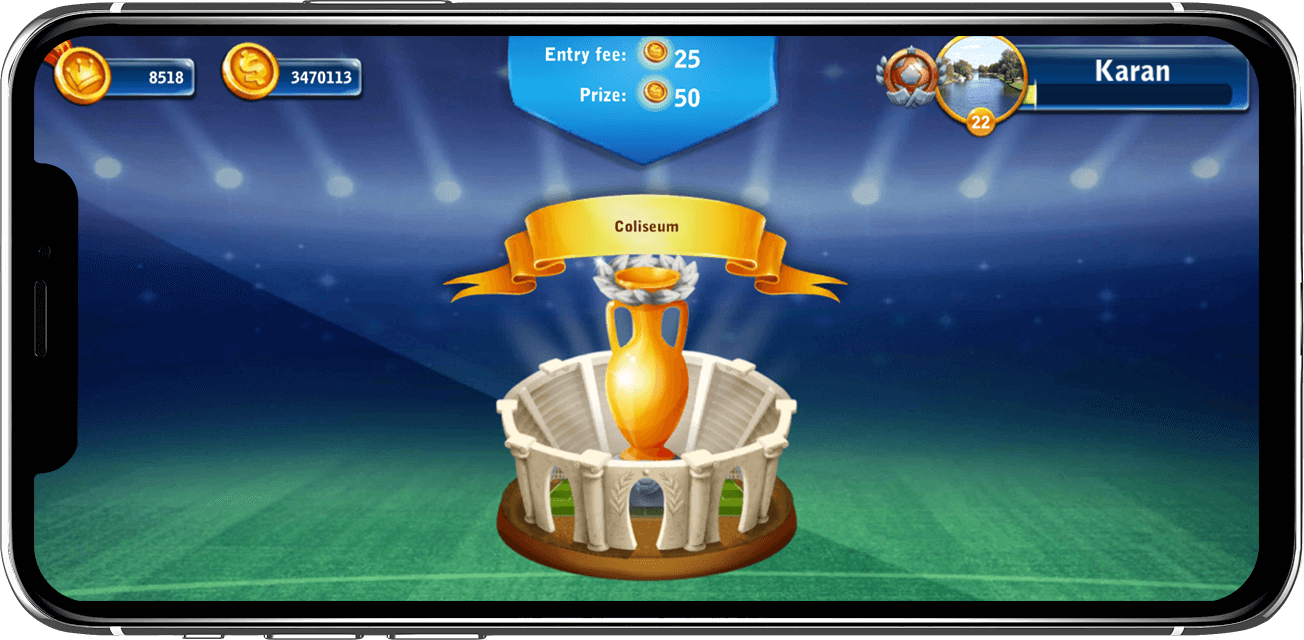 Game Features and Functionalities
In this category option the user will play with the random user all over the world.
Users will have to select the stadium for the match (from the 13 available stadiums) they want to play according to the prize users want.
Each stadium will have different conditions required to win the match along with entry fee which both the player and the opponent player will pay in order to play the game with each other. Moreover, if the user wins the match, they will get the prize as specified for the stadium.
The player on winning the match, will get,
Fans/Points
If Coach is used, bonus fans/points will be received as per the terms and conditions of the coach
For successive wins in any stadium, the player will get prestige/trophy as per the terms and conditions of the stadium
For successive wins in any stadium, users will also get powers as per the terms and conditions of the stadium
The user upon receiving a certain number of fans/points will have level up in the app

Gameplay feature

Players will get some exciting power ups which they can use during the game to defeat the opponent but there are certain conditions to use this power-ups

Play Tournament feature

There are three categories in the tournament and each category has different entry fees. User will enter the tournament and wait for all the opponents to join it.
A total of 8 users playing against each other with rewards for the users finishing at the first and second place.

Play Championship feature

The player can play up to 100 championships and the Prize will differ for each championship. Entry Fee of every regular match in the championship will also differ.

Play Mini-games feature

In mini-games user will get 2 mini games to play into the game through which they can earn some extra coins that they can spend into the main game.
There are 2 types of Mini-games:

Play Friends feature

In this tab the user can view their friends and can challenge them one-to-one for the available games. They can edit (Add/Remove) friends from the list also.

Top Players/Leaderboard feature

Here, users can view the list of top 50 players world-wide and can also view their own rank in the Leaderboard

Weekly Offers feature

Here, users can view the list of weekly offers
Users can purchase any offer via in-app purchase

Gifts feature

Users can send/request gifts (250 coins) to/from friends. For every 24 hours, user will get 1 Free Kick mini-game. If the user doesn't use the Free Kick in 24 hours, it will expire and it will renew in next 24 hour

My Profile feature

User name, profile picture and can view/edit other profile related details
User's Progress Bar depicting their current level and current progress to reach the next level

Shop feature

This provides an additional feature to purchase various aspects that will of help during various situations

Formation
Power
Coach
Coins And medals
Bags
Teams

Mission feature

User will get a daily mission which he/she has to complete with 24 hrs. Every mission lasts for 24 hrs and user can move to the next mission after completing the previous mission. There are mainly 5 missions in the missions tab with different rewards.

In-app Purchase feature

Buy Coins & Medals
Buy Coach
Buy Bags
Buy Combos

Coins + Medals
Bag Combo
Coach + Mini games + Coins

Multiple Language Support feature

Game is available in the following languages
English
Arabic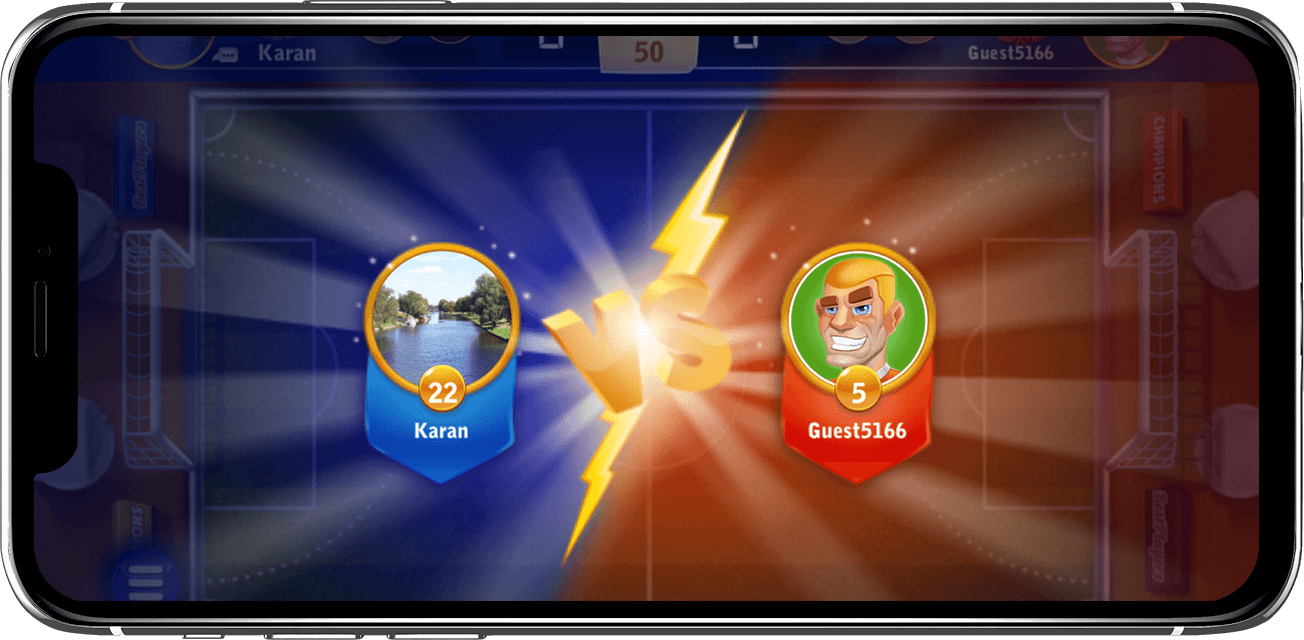 Technical implementations
C# with Unity 3D Game Engine
Solution
A game where users can play soccer with their friends, compete online with other players, play championship and win prizes, use the help of coach to earn more coins & medals, and utilize power-ups to make the opponent weak and defeat them in no time.