What you need to know about Mobile UX and its Importance?
Have you seen that grocery app? Isn't it useful? These are a couple of questions you often hear these days. Undeniably, mobile apps are taking people by storm and their lives have been completely altered with the use of these wonderful applications.
However, consider the answers to the above questions from someone else other than the person asking them. The answers might be – Yes, I have seen that grocery app; however, I did not like the way it looks. Though it is useful, the design does not attract me much. I have one more app that is just excellent, as the ease of operating it is amazing.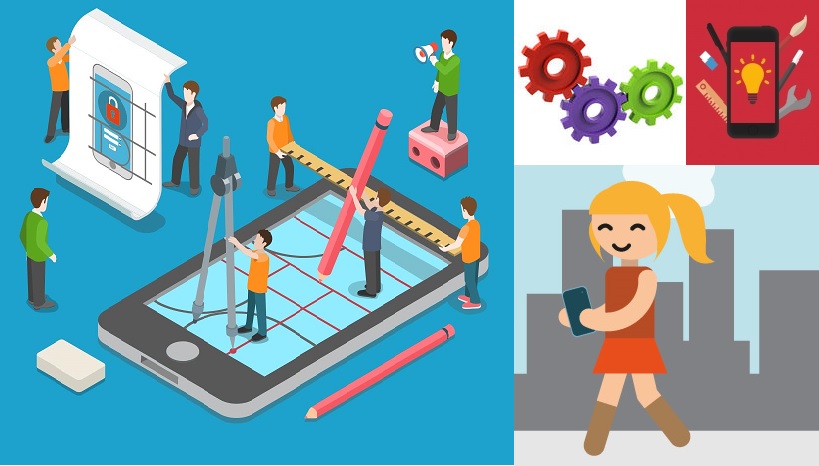 Why did he chuck my app?
The issue with the negative feedback from the second person here is due to the shabby design of your app. Developers often forget to give importance to design and focus mainly on rendering essentials. However, the UX of your app is an essential aspect. Enjoyable experiences are the fodder for the success of your app.
With loads of apps available these days for almost every domain under the sun, it is unlikely that your idea will be unique. However, you can still make your app win amongst the lot by attracting users with an amazing UX. To know more about this read 5 Fundamental things you need to decide for creating a Mobile App.
What is this UX(User Experience) for mobile apps?
UX is the primary and a vital element that helps in measuring your app's performance. This element creates value for users and gives them reasons to download and use your app. Hence, creating a valuable and attractive UX is crucial. Most importantly, understanding the importance of UX is the primary need.
UX is all about how a person will behave, react, display emotions or attitude when viewing your app. Your app may provide a gaming experience, or sell some service or products; UX is the attribute that will keep users hooked on.
UX is concerned with every element in your layout. Hence, developers need to spend considerable time in ensuring that each button and other elements on the screen are placed correctly where they need to be. The ease of operations for users should be such that it allows their memory to naturally make out the process forward and make them flow with your design.
Exceptional UX also means the inclusion of strong architecture, information and guarantee that users will not sway away and reach some dead end that frustrates them to the core. Your UX has to render fun while users use your app.
So, irrespective of whether your app is concerned about selling furniture, or allowing foodies to find the hottest food joint in town, your UX is the element that will create an undying relationship between your patrons and you. The bond created in this manner will be addictive and users will love to come back to your app over and over again.
How can you benefit if you provide a killer UX?
Now that the importance of a good UX is clear, let us move on to the benefits that you are set to garner after spending significant time and energy ensuring that your design is magnificent.
A killer UX corresponds to increased customers
Do we need to say more? Well, when you provide your customers with exactly what they like, you are definite to attract more and more users. If you give importance to design in terms of efficiency, productivity and entertainment, you have hit the jackpot.
So make sure that your app is free of any bugs or errors. If you release it without checking errors, you are set for doom. Offering a good UX for your mobile app will mean that you have accomplished the first important task on your way to success. Intriguing design is sure to bring in more users to your app and make it a winner.
Reduction in cost of providing support
Surprised? Well, if your app has all the elements that an user will ask for, you will never need to provide support service. Even if you do need, this may be not much. So ensure that you have every detail about your service or product correctly mentioned to provide ease to your users. This ease will mean that they won't bother to trouble you with queries. This will substantially reduce your costs for support services.
As mentioned earlier, poor design is sure to shy away users at a brisk rate. Users will never tolerate apps that are difficult to use or have a bad UX. Contrastingly, if you have a marvelous UX, users will keep on coming back and become your loyal customers over time. Moreover, these loyal customers will bring in more users with word of mouth publicity. So ensure that you provide value and your customers will make your app valuable.
This is for sure the most important advantage of a killer UX. With competition in every sector reaching its peak, ensuring visibility for your app has become a cumbersome process. However, if you ensure that your homework with regards to competition is perfect, this issue will never trouble you.
Check what is lacking in apps developed by your competitors. This will provide you an idea about what innovative ways or how creatively you can design your app to provide ultimate user satisfaction in terms of usability. Intuitive appearance and purpose getting served are aspects that are the ingredients for your app's success.
Finally speaking…
The magical combination of excellent design and perfect functionality is what is going to make it to a successful app development. However, this is the most difficult part for developers. Though copying others is the easiest way people adopt; thinking that they will market better than others to attract more clients, this approach can never be long term.
So, race your brains and find that vital fact required for your app. Find features that will be required to stand out in the crowd and make a list of all this. Decide on a design and then incorporate all the facets and functions into it creatively to give users the experience they crave for. All this hard work and toil initially with regards to your app's UX, will pay dividends later.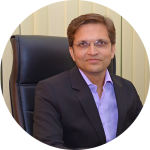 With in-depth knowledge in International Business Management and Information Technology, he can effectively craft business enhancement strategies and can skillfully untangle technical complexities. Writing about the new age technology and sharing his thoughts on the continuously evolving business trends keep him content.