Weekly Analytics: Top Stories from the Mobile World (Sept 20 – Sept 26)
With the 11th edition of weekly analytics, we have come towards the end of the third quarter of 2016. The past week had some really industry defining moments with Google launching Allo, its most competent social media messaging app which can prove to be a fierce competitor for the messaging app giants. Along with this, fields like social media, viral marketing, wearables, virtual assistance, etc had some important developments in them.
Also, mobile OS giant Apple is looking aptly for investing in the upcoming startups so that they can achieve their big plans for the Artificial Intelligence industry.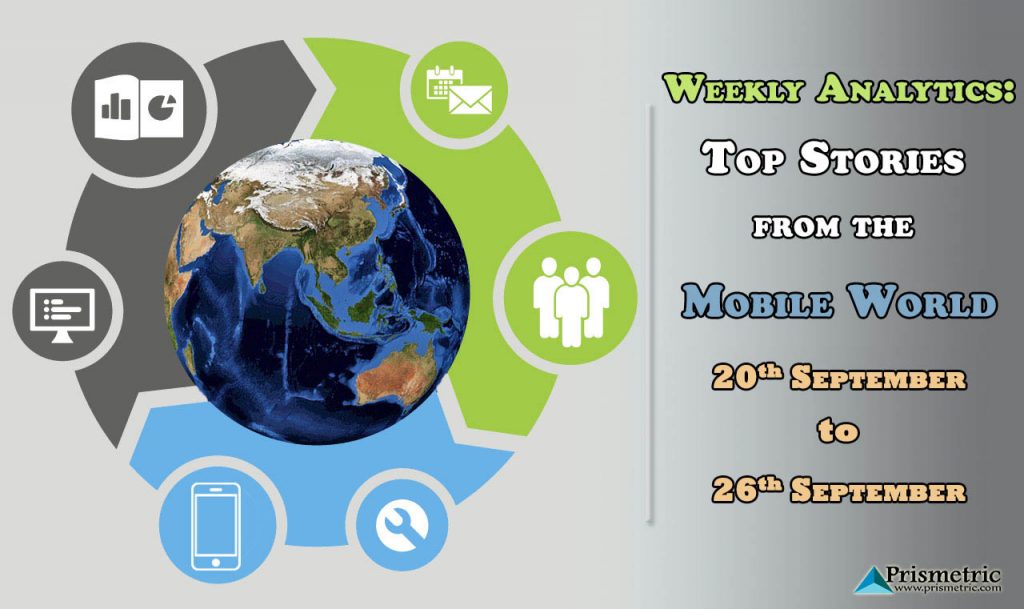 Let us now have a detailed overview of the things that transpired in the past week which made them worthy enough to have a look.
Here we go!!
Smart Messaging: The world says "Hello to Allo"
After having announced Duo a month earlier, Google has come up with its best till date messaging app service Allo. With the already filled app messaging market, Google Allo comes as a refreshing breeze with its cutting edge technology and fine, eye-soothing features. Moreover, it has Google Assistant along with an added layer of security other than end-to-end encryption. The added layer of security provides the facility of permanently deleting the messages from the device after a certain point of time and the Google Assistant at your service provides you with ample of guidance for quick reply, instant messaging and location searching.
Story in Vogue
Other Stories:
Social Media Stats: Acquiring creative data can be invaluable for the marketers
We all know that social media is the new buzz word nowadays. Therefore, accessing social media strategy effectively can be an essential part for any brand's marketing toolkit. Thus, the creative social media data can be useful in understanding what the customers think about the product and services. Moreover, it will also give you deeper insights as a marketer in learning the new marketing trends and the social media strategies of your competitors.
Virality in Marketing: How to create a buzz: Excerpts from PokemonGo
PokemonGo is the most loved mobile game on the planet right now and has achieved huge success in the recent months. The buzz surrounding it hasn't subsided and this can be a good learning curve for the businesses. Although they can't produce a spectacular result like PokemonGo, using native functionality and new technology that will help in user engagement is a thing that can be learned from the game. You too can create a buzz and go viral.
Trendy Wearables: The merits and demerits of Snapchat glasses
Looking at the present market condition and situation, Snapchat is possibly the only company that can challenge Google in the field of eye-wearables. Snapchat can master the tech of marketing and smoothly execute the required products to produce a device that will not die at the shelves of the store, but compete fiercely in the open technology market. The Snapchat spectacles are trendy, with instant recording features and a 115 degree wider view lenses.
Apple in India: Apple plans to acquire India Machine Learning Startup
Apple is very keen to expand its plans for the Artificial Intelligence industry, therefore after buying two startups; it is planning to buy an India/US based startup called Tuplejump. The company here helps firms and organizations in storing, processing and visualizing big data. Moreover, it is also building a massive open source project that will efficiently apply the machine learning concepts to set in complex data right.
Groovy Story of the Week
Virtual Assistance: Apple to Include Opt-in Camera Capabilities to protect Privacy
Similar to Amazons' Echo, Apple is developing a Siri activated home speaker to allow its users to control a range of smart home devices. Moreover, it is willing to use opt in cameras to protect the privacy, as only a familiar person can activate the feature of the project before anyone can use it. The multiple prototypes used in this which user is in the room and will surface different user preferences.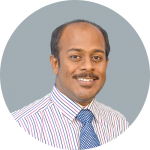 The world is now very much compact, we call it Global Village as a result of digitization and this impresses him! He likes to explore the nooks and corners of the incessantly modernizing world and marvel technologies. His passion for digital trends taught him the knack of reaching the huge digital mass to find business opportunities instantly. He writes articles about digital, technical and marketing tactics for business enhancements.