Weekly Analytics: Top Stories from the Mobile World (Aug 23 – Aug29)
The buzzing technological scenarios are on an all time high in the mobile world as we head towards the end of August. With AI, mobile technology, innovative business strategy, amazing gaming stats and social media, the mobile world is expanding its horizon in every possible field and making serious inroads towards the path of development.
Regarded as pillars of future technology, AI and VR are also making their presence felt by proving mighty useful and compatible with iOS devices.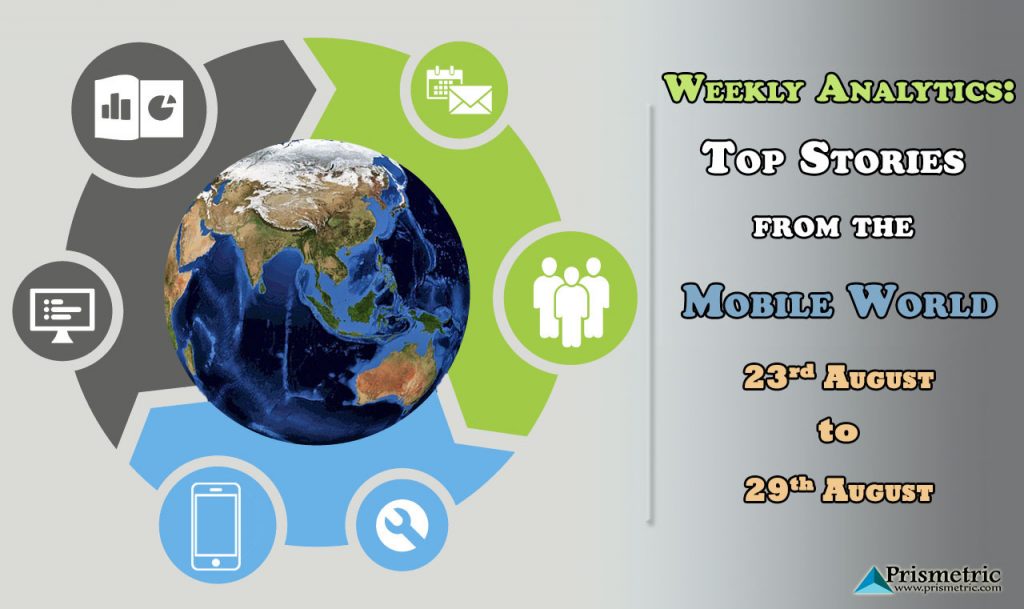 As this week has been amazingly wonderful for the ever improving mobile world, let us not waste even the minutest of time and take a look at the showstoppers this week!!
Marketing Strategy: Whatsapp to share user data with Facebook
Whatsapp, the messaging giant announced a big change in its privacy policy and will start to share the data with its parent company Facebook according to the new terms and conditions. This will be done with a latter purpose of ad targeting with the users that are comfortable with the terms and conditions of the company related to this marketing strategy. By coordinating with its parent company, Whatsapp can figure out the basic metrics about how often people use their services and many more.
Story in Vogue
Other Stories:
Mobile Technology: Mobile hacking getting renovated by apple's zero days
Apple's security and architecture department, while announcing the big bounty program declared a reward of $50,000 for zero day vulnerabilities that will stop the research process problems and produce suspicious links from private conversations. This will be a new dawn in the world of mobile hacking and thus will help to restore the infrastructure and design that mobile companies strive for, related to their security issues.
Artificial Intelligence: Rejuvenate your workplace with AI
Imagine a day at office with Jarvis by your side!! Shocked?? No folks I am not in a mood of pulling your leg, but this entire thing can be true. With the advent use of technology, AI (Artificial Intelligence) is the new bazooka by which the whole outlook and working environment of your office can be transformed. Inclusion of AI in business strategy and core marketing will help companies with improved quality and major productivity. Siri and Jarvis can become best of our friends at work and will help in gaining momentum and new heights for the business.
Business Strategy: Taxi drives hoping to beat Uber at their own den
It's high time for them to react and the taxi union across the financial capital of our country is up for it. With Ola and Uber trying to break their market with innovative technologies and schemes, the taxi union of Mumbai as revenge has launched their own app to win back the clients from the app based cab services. Two taxi unions have collaborated in Mumbai, while the Bengal taxi union is also gearing up to make their own app and launch door-to-door service.
Groovy story of the week
Social Media: Snapchat demographics that is significant for the marketers
With its strong user base, Snapchat is gradually increasing its horizons and becoming familiar with the marketers like Facebook and Instagram. Stats are also favoring the growing popularity of Snapchat as it's predicted to have a larger user base than Twitter and Pintrest in the US by the end of 2016. With more and more people opting for Snapchat, its important for the marketers to seize the moment and get a sense of Snapchat's demographics to plan their marketing strategy.
Gaming Era: Developers are making games at the rate of knots
With mobile gaming taking centre stage, online gaming and more importantly mobile gaming are grabbing more eyeballs as they are generating revenues for their companies. As per their present speed, the gaming industry is predicted to grow almost 30% in the next three years.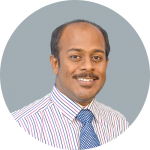 The world is now very much compact, we call it Global Village as a result of digitization and this impresses him! He likes to explore the nooks and corners of the incessantly modernizing world and marvel technologies. His passion for digital trends taught him the knack of reaching the huge digital mass to find business opportunities instantly. He writes articles about digital, technical and marketing tactics for business enhancements.