iOS App Store and Google Play Store: Where the major differences lie
When it comes to mobile app development, we can't overlook the significance of Google Play and Apple store.  They are the 2 largest mobile app marketplaces we have today.  Both app stores have more than 1 million apps and have achieved app downloads in billions.
Yet, there are some major differences in the functioning of these stores. Knowing these factors that distinguish one store from the other will help you get your ASO (app store optimization) project succeed.
Let's have a look at some of the key differences in the features of the Apple App store and Google Play store:
App Name (Title)
iTunes: The title field is the name of your iOS app. It has maximum 255 characters. Adding right keywords in this field can help boost visibility of your app in the app store and thus drive more downloads. However, if you stuff keywords unnaturally, apple may reject your app. Instead of using all available characters, ASO experts often recommend app owners to keep title short and in relevance to their app.
Google Play: The title field in the Google Play permits maximum 30 characters. You can add your best keyword in the title to increase app store rank and boost downloads.
App Icon
iTunes: The required app icon image size is 1024×1024 px. It is the first thing a user sees about your app, so make your first impression count.
Google Play: The required image size is 512×512 px 32-bit PNG (with alpha).
App Description
iTunes: This is an important field where you can pen down the key features of your app and convey what makes your app concept unique and more useful than others. Adding keywords here will not contribute any huge benefit from ASO point of view.
Google Play: App Description structure in Google Play store is mainly divided into two parts. One is short description which has 80 characters limit and other is long description which has 4000 character limit. The former one is displayed on the main screen which brief users what your app is about. And, the longer description is shown when a user taps on the 'Read more' button. Here the characters are enough to tell your app story. What's more, unlike Apple app store, here adding keywords (4-5 times maximum recommended) strategically in the description content can help you improve your app store ranking.
Header Image
iTunes: N/A
Google Play: When you tap on the 'Read More' option and enter the main page of the app, header image is the first thing you will notice. You can upload a striking banner image or a video to engage users with your brand here.
Screenshots
iTunes : Minimum 1 and maximum 5 screenshots are required. Good screenshots can convince users for the app download, so spare enough time displaying right screenshots.
Google Play: Minimum 2 and maximum 8 screenshots allowed. Permitted image format are PNG and JPEG.
Social Proof
iTunes : For now, Apple App Store is not considering social media factors.
Google Play: If your app page on Google Plus receives "+1" from a contact, Google Play Store considers that the user likes your app and depending on it updates your app store ranking. Google Plus is certainly not as popular as its other rival platforms like Facebook, but if you are in the Android app marketplace then having maximum possible "+1" in Google Plus network can play a big role in improving your App Store ranking.
App Discoverability
iTunes: Apple app store offers an edge to app publishers when it comes to discoverability of the app. Here you can publish your app in multiple categories. If you have built an iOS game, you can publish it in 3 different categories which will add to its visibility in the app store search results.
Google Play: For app discovery, Google play store follows a different approach. The store provides 'Similar Apps' and 'Also Installed' sections in every app page. Both these sections are controlled by Play Store algorithm and there is no way you can influence the results in these 2 areas.
What's more
User reviews and ratings: 

The method of operating app ratings and reviews are mostly similar in both app stores. Both parameters, reviews and ratings, play a huge role in convincing users to download your app. Both app stores have an approach of banning apps with fake positive reviews. More positive reviews and higher ratings will boost your app store ranking in both stores.
Updates:

Unlike Google Play store, if you want to update your app's keywords in the iTune store, you will need to submit a new update of your app regardless of the fact if you have done any change in the app code or not. Meaning, even if you just update keywords, your app will undergo review process again and your app's current ratings will be automatically reset to zero. The tricky part here is the existing rating will still be considered in the overall ratings but average rating of the app will display zero post update.
Web Interface: 

When you search for iOS apps over web, you will find an iTunes page for the app but when you try to download the app, you will compulsorily need to have iTunes installed. However, in iOS mobile device, you will not need to have iTunes installed for searching and downloading apps. Also, when you try to download an android app from the Google Play Store on a Windows or OS X, it depends solely on the web interface and even let you sent download link to your mobile device; you can also shop apps from the web interface.
App approval time: 

It is 2 weeks in the Apple App Store and 2 days in the Google Play Store.

Store fee: 

It is $99 annually in Apple App Store and $25 onetime fee in the Google Play Store.
Now you know some key differences in the functioning of two top-notch app marketplaces. You can use this information to boost your ASO campaign for improved results or to choose a right mobile platform for your app development project.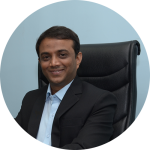 An enthusiastic entrepreneur, interested to discuss new app ideas, rich gadget tricks and trends, and admires signature tech business styles to readily embrace. He enjoys learning most modern app crafting methods, exploring smart technologies and passionate about writing his thoughts too. Inventions related to mobile and software technology inspire Ashish and he likes to inspire the like-minded community through the finesse of his work.