A checklist of 5 vogue social networking apps
With about 1.31 billion monthly active users, as revealed by the second quarter 2015 report by Statista, Facebook mobile app tops the list of most famous social networking apps worldwide. But the latest Q3 2015 report by Sensor Tower, a leading app analytics firm, reveals that Facebook's messenger app has dominated the app stores in the final quarter of 2015 followed by Facebook.
It's not surprising to learn that Facebook, Twitter, You Tube and Instagram are ruling the app stores. However, there is a bunch of other social networking apps who are growing in popularity and no. of downloads at a fast pace. We probably don't know if any of these newer social media app might be gearing up to replace one from the top chart.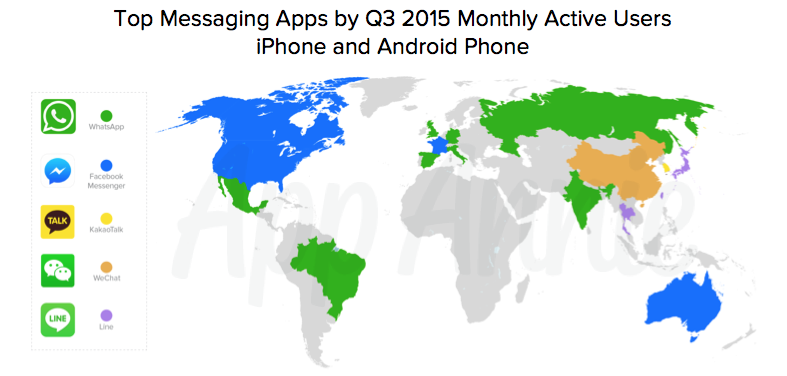 The 5 Most Promising Social Networking Apps
What's App Messenger
Price: Free (iOS, Android, Windows Phone)
I would say it was truly a smart move by Facebook added WhatsApp into their acquisition by sealing the landmark deal in $19 billion in October 2014. WhatsApp, as we all know, is a free messaging app. It allows users to chat free to any part of the world. You can share texts, photos, videos and even do voice calls all around the world. As on September 2015, this mobile messaging app has been reported to have 900 million monthly active users worldwide, says a Statista study.
Vine
Price: Free (iOS, Android, Windows Phone)
Owned by Twitter, Vine is a great app for sharing short videos, about6-second long.  You can share the videos to your friends via Twitter, Facebook and from the app as well. The app has one-touch video continuation feature which allows you to record multiple clips and merge them together that can be shared as a single video.
The user interface of the app is quite similar to the one in Twitter app, making it quite simple to see other's videos by a quick search. The app allows you to search and communicate with other users of the Vine Community.  Since August 2015, Vine allows its users to explore and create music. According to a Twitter's latest report in Aug-2015, Vine thrives 200 million active monthly users.
Snapchat
It's a great photo-messaging app! You can click the picture, add caption and share too your friends in real time. Images will be auto deleted within 10 seconds, so users prefer using it for sending silly shots. Idea is cool, isn't it? Developed by Evan Spiegel, Bobby Murphy, and Reggie Brown, students from Stanford University, in 2011, SnapChat has 100 million monthly active users. (Source: Mashable)
Keep your eyes out to see what new features will be introduced by this fast-growing social media app in 2016!
Price: Free (iOS)
Love taking selfies? If yes, this is a must-have app. However, it is not for available for android users yet. Using this app, you can take a snap and share it your contacts. You can also comment to any shot or this app also facilitates private messaging. Did I say, you can also use this app on Apple Watch? Yes, you heard me right!
You will find this app idea inspired from Pinterest. However, instead of pin boards, here you have 'canvases' and 'collections'.  The app allows its users to tag other users and even 'heart' them in images. You can follow celebs, share your imagination and even seek inspiration from others. Click here for a complete guide on how to use the app to the fullest.  The app has 30 million active users, as revealed by a DMR study.
Bottomline:
No doubt, social apps are leveraging great popularity these days and there is no downturn anticipated for this market segment in the near future.  The younger generation is constantly looking out for innovative and better ways of socializing digitally.
Thinking to build a social networking app of own? This is the best time to begin working on your idea!